Health Officials See 'Glimmer of Hope' in Wisconsin COVID-19 Outbreak
State Epidemiologist Dr. Ryan Westergaard said Friday that Wisconsin is seeing linear--not exponential--increase in virus cases, suggesting that efforts to 'flatten the curve' may be working.
April 3, 2020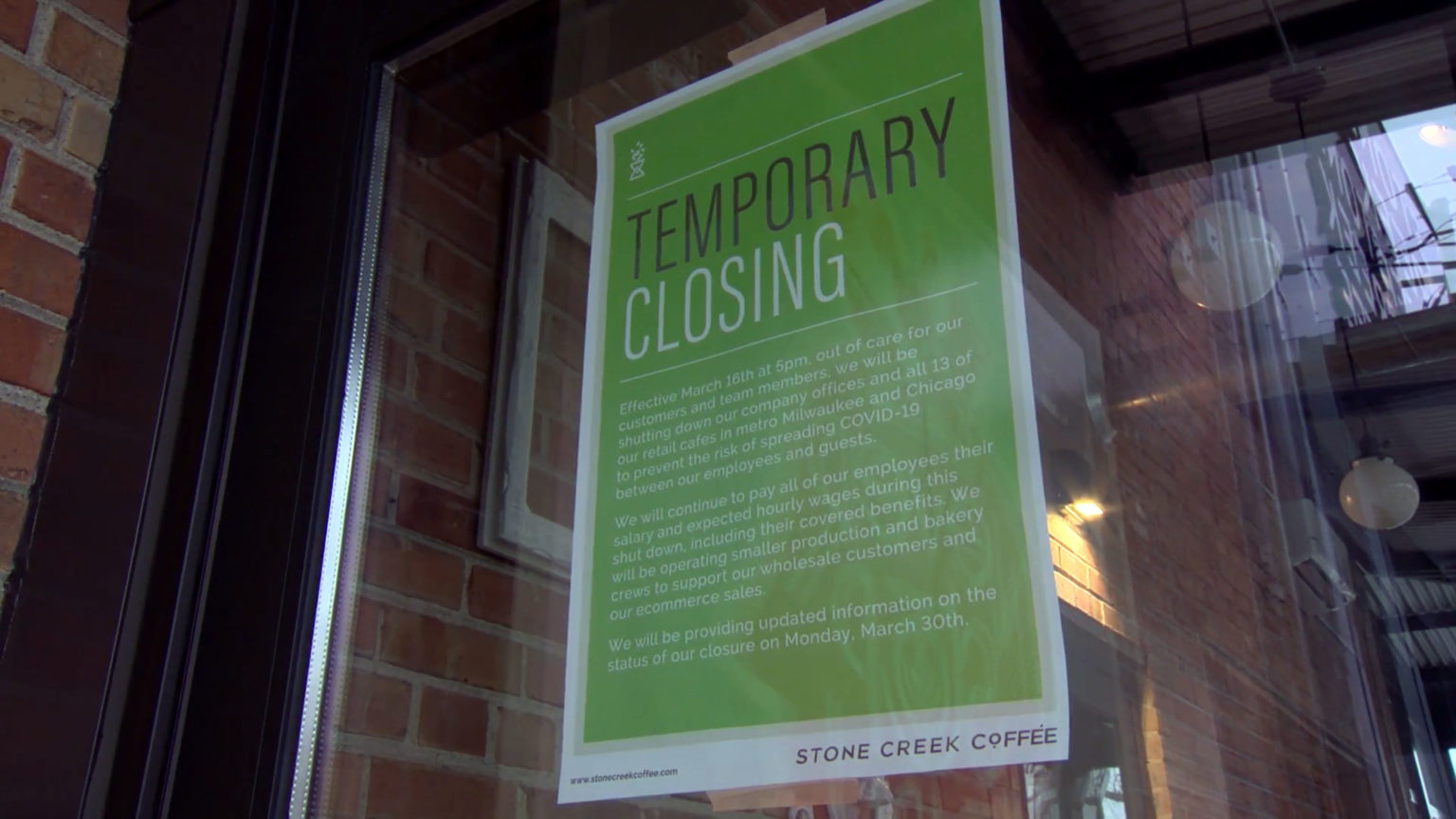 ---
Despite another jump in the number of COVID-19 cases, according to State Epidemiologist Dr. Ryan Westergaard there is, "a glimmer of hope that what we're doing is actually making a big difference." 
The number of cases in Wisconsin now stands at 1,916 positive tests and 37 deaths from COVID-19. That is an increase of six deaths, including three in Milwaukee County, two in Ozaukee County, and one in Dane County. Both Rusk and Barron Counties in Northwest Wisconsin reported their first cases.
However, the reason for Westergaard's optimism–the rate of infection–is not taking huge jumps on a daily basis as is typical of the virus in other locations. 
"In the first month, these infectious diseases can grow exponentially, which means it goes up by 100 one day, the next day goes up by 200, then it goes up by 400 and then 800," Westergaard said in a media briefing Friday. "So, the fact that we're seeing cases go up by the same amount every day, 180, 190 this week, is actually very good news. It's actually really encouraging that we are flattening the curve."
Westegaard cautioned that, "we are not out of the woods." At the same time, Milwaukee County is looking at building an alternative care facility. The Army Corps of Engineers is helping evaluate sites should the surge go beyond the capacity of hospitals. In addition, the state is providing Milwaukee with 100 contact tracers and epidemiologists to help track the spread of the disease.
In terms of when life in Wisconsin will return to normal, state health officials said there are two things to watch. 
"We want to make sure that we have endured and gotten through this first wave," Westergaard said. "Right now, the number of cases is still going up. Given what we know about how this virus works, we want to make sure that we're through the worst of it and things are looking better. That's the first thing."
The second thing according to Westergaard: 
"We want to be very confident that we have our public health infrastructure ready to take on the second phase and potential future waves of infection while we don't have a vaccine. Substantial progress on both of those fronts in the coming weeks is needed before Wisconsinites can return to some more normal activities."
There is also an evolution underway in the healthcare community surrounding the use of masks by the general public. Wisconsin health officials said they will take their lead from the Centers for Disease Control and Prevention, which would like to see widespread use of masks within the general population. However, White House advisors are seeking the use of face masks only in the hardest hit areas. 
"Is it good for the community to wear masks? It probably is," Westergaard said. "Other parts of the world–it's a more accepted practice. Those probably are safe things, as long as we don't see them as a replacement for other things like hand hygiene."
As far as the federal stimulus money, Wisconsin isn't expected to see it's share of the funds until late April. 
---
Recent Here & Now
//php dynamic_sidebar( 'news-sidebar-2' ); ?>