Evers: Trump Must Wear Mask During Wisconsin Visit
The president and vice president are expected in Wisconsin next Monday and Wednesday, the same week as the Democratic National Convention that was originally to be hosted in Milwaukee.
August 13, 2020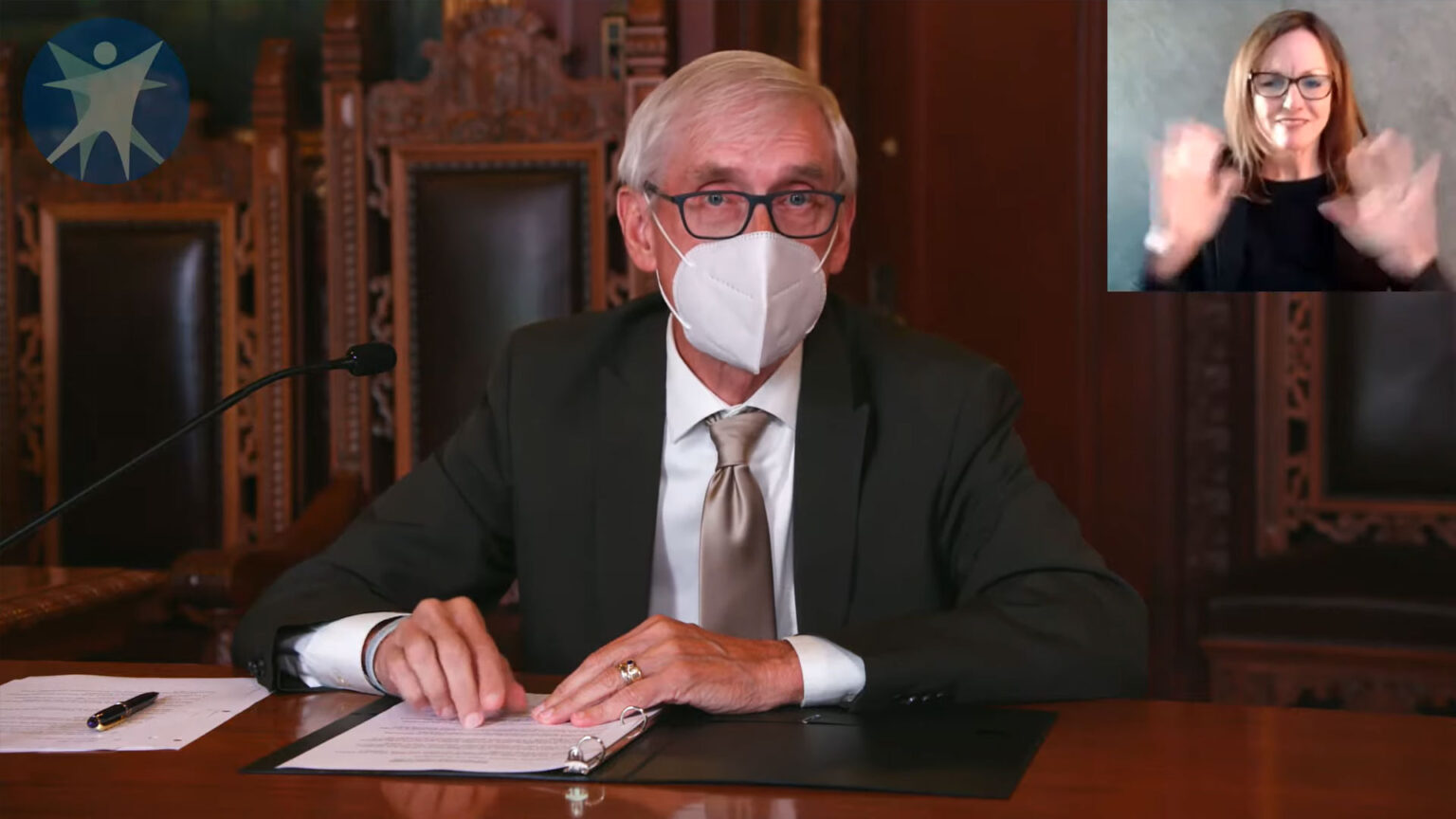 ---
Gov. Tony Evers said he expects President Donald Trump and Vice President Mike Pence to wear masks when they visit Wisconsin for campaign stops next week.
"We can't afford to have these events making it more difficult for us to prevent the virus from being transmitted in the state of Wisconsin," Evers said. "So my expectation is they're masking up."
Evers spoke during a Thursday media briefing, his second since the statewide mask mandate went into effect. He said there was anecdotal evidence that the mask requirement has made a difference in COVID-19 numbers.
"We've had business owners who require [masking], special retailers who require masking, to have additional help from the state in requiring that," he said.
As the state nears two weeks since the mandate went into effect, the upper end of the incubation period for the virus, the acting head of the state's bureau of communicable diseases said it is still too early to see what effect the policy had on the state's case numbers.
The governor's chief legal counsel said during the briefing that enforcement of the mask mandate has received positive feedback, citing a recent Marquette University Law School poll that reported 69% of respondents favoring the mandate.
"We think folks at the local level, especially our public health officials, are doing a very good job in terms of educating the public and working with their local partners on making sure people are doing the right thing and masking up," Ryan Nilsestuen said.
As children around the state anticipate going back to school in the fall, Evers reiterated that he does not see a need currently to issue a statewide order closing schools to in-person education. He said he's had conversations with district's around the state, and is confident in the local decision they are making.
"It's different depending on where you are in Wisconsin and for some very legitimate reasons…social distancing can happen easier when you have fewer kids," he said.
"And so there are several rural school districts that are reopening in person. But they're also, to their credit, offering a remote option for parents who feel uncomfortable about doing that," he added.
Evers said UW campuses are "in a position to make the wisest decisions" for returning to in-person instruction, as the system prepares to host at least some in-person classes this fall. He stressed the need for testing and contact tracing to keep campuses safe.
---
Recent Here & Now
//php dynamic_sidebar( 'news-sidebar-2' ); ?>