Evers Delivers 2021 Budget Address
Gov. Tony Evers announced his 2021 budget Tuesday night, with promised investments in education, other Democratic priorities.
By Zac Schultz
February 16, 2021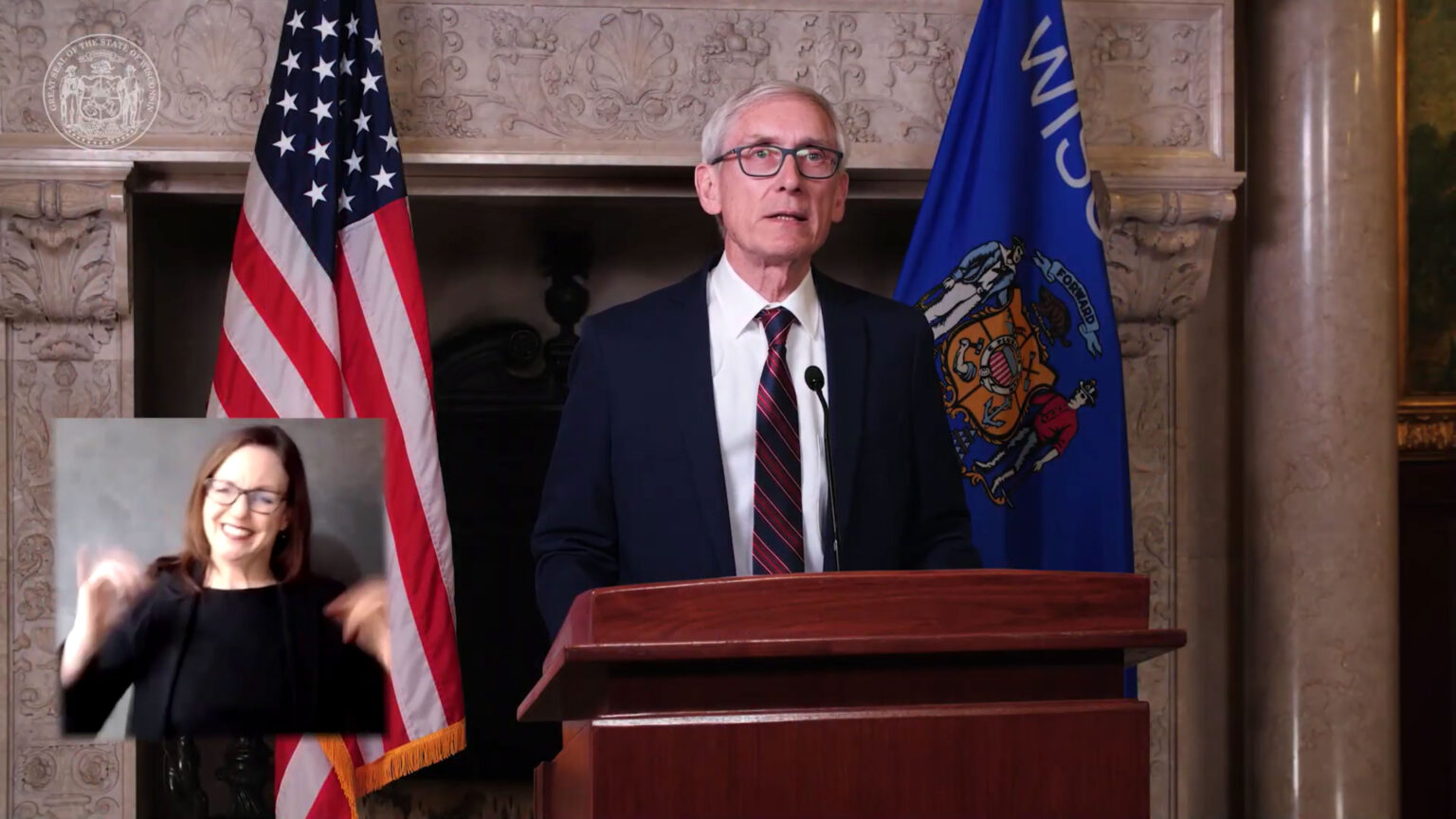 ---
Gov. Tony Evers unveiled his 2021-23 budget proposal Tuesday night which will head to a Legislature filled with Republicans who have already promised to ignore most of the proposals.
Evers operating budget is $45.4 billion for the first year, representing a 9.3% increase over the current year. The second-year of the budget would go up another 2%. The new spending would target K-12 schools, an extra $191 million for the UW System, and increased tax credits for low-income families.
The governor wants to pay for the increased spending by reducing the tax credits claimed by manufacturers (creating $485 million in new revenue over two years), conforming to the 2017 federal tax bill ($540 million) and increasing the taxes on capital gains for wealthy people ($350 million).
The final piece of increased revenue would come from taking the Medicaid expansion provided under the Affordable Care Act. That would save the state $634 million dollars and provide health insurance to nearly 91,000 people.
The budget proposal also includes a number of policy proposals. Evers already announced he wants to legalize and tax recreational marijuana. The governor also wants to pass a red flag law, which allows family members or police to get a court order to confiscate guns from people who may harm themselves or others.
Evers wants to make Juneteenth a state holiday, and introduce strict standards for PFAS contaminants in Wisconsin's water. The budget would also create an automatic voter registration system.
During his address, Evers proposed a number of changes for workers in Wisconsin. He would roll back a number of provisions passed in Act 10, thereby allowing some public employees to collectively bargain. He would also eliminate the right to work bill that weakens private sector unions, and reinstate prevailing wage and project labor agreements. All of those policies were passed by Republican Legislatures in the last decade and signed into law by former Gov. Scott Walker.
Evers has already declared 2021 to be the year of rural broadband, and his budget calls for a $200 million investment.
The governor is not calling for an increase in the gas tax, and calls for maintaining the tuition freeze for in-state students at UW schools. However, he does call for local governments to be able to increase their levy limits (property taxes) at least 2%.
Budget officials say this budget was not crafted with an expectation of new federal dollars arriving to help deal with the COVID-19 pandemic. A bill in Congress contains additional funds for state and local governments.
Assembly Speaker Robin Vos reacted to the speech, saying Evers included "poison pills" that had no chance of passing the Legislature.
"On first brush…this is the Badger bounce-backward plan," Vos said.
The speaker said policy provisions in the budget like legalizing marijuana and bringing back public-sector collective bargaining showed the governor was not serious about governing, but was rather more interested in seeking reelection from a liberal base.
The budget now goes over to the Republicans in control of the Joint Finance Committee. The current fiscal year expires June 30, although negotiations on new budgets are historically not always wrapped up by then.
Will Kenneally contributed to this report.
---
Recent Here & Now
//php dynamic_sidebar( 'news-sidebar-2' ); ?>