Evers Asks Feds to Put Wisconsin Among Top of the List for Vaccine
Evers told federal officials state legislative inaction has left him with few options, and that he wants to prioritize Wisconsin health care workers with the vaccine to help staff overcrowded hospitals.
December 3, 2020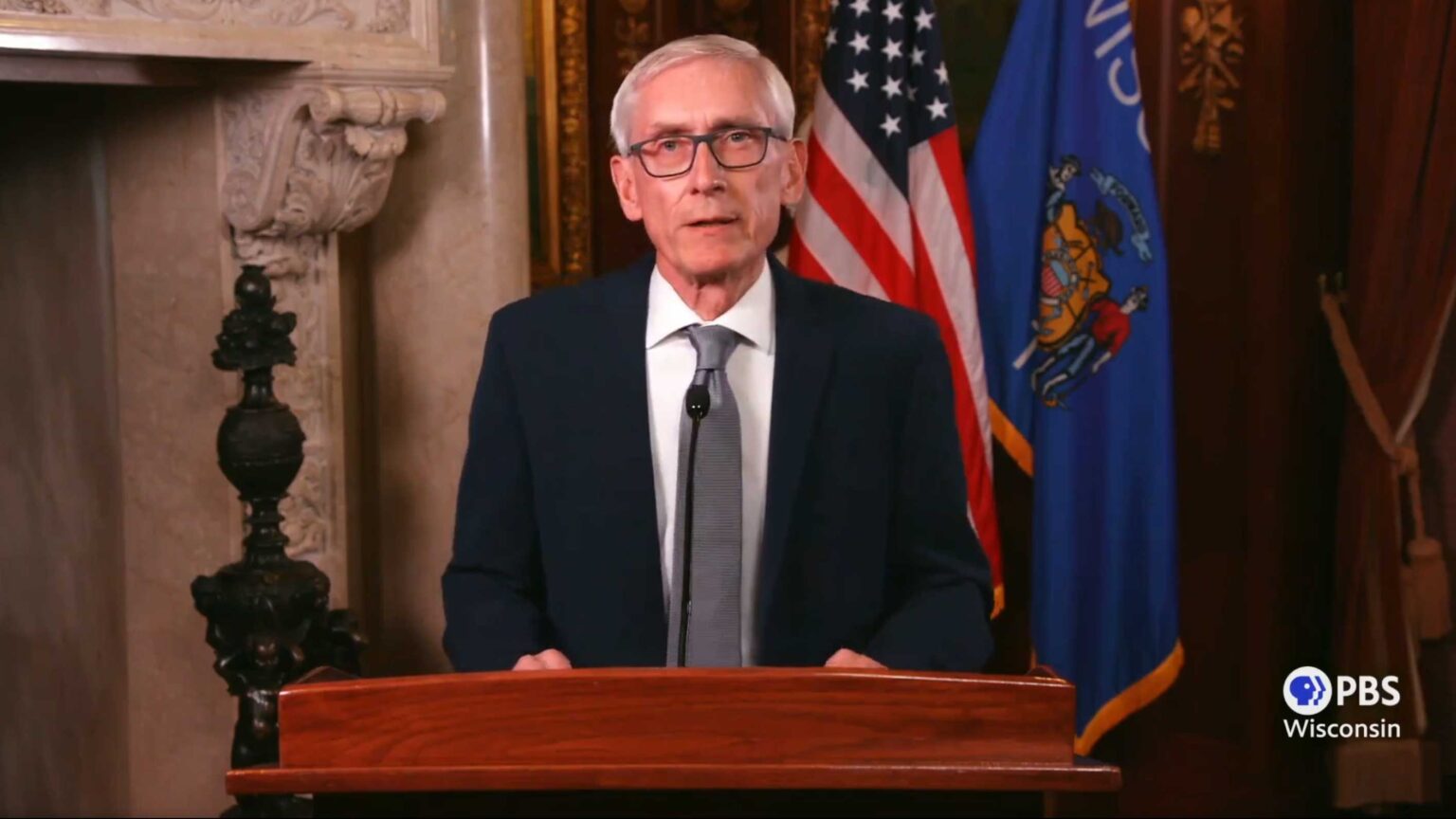 ---
Gov. Tony Evers called on the federal government to make Wisconsin one of the first states in line to receive the coronavirus vaccine, which he said is necessary due to his limitations on implementing statewide mitigation efforts.
"Our healthcare workforce, consisting of 450,000 individuals, will be needed to manage the surge of COVID-19 patients that currently exists and that we expect will continue through the winter," Evers wrote in a letter to U.S. Department of Health and Human Services Secretary Alex Azar.
"A significant contributor to the crisis we are facing is that most of our statewide mitigation efforts have been struck down, enjoined, or are currently the subject of ongoing litigation…and a legislature that has not convened in more than 230 days," Evers added.
"While other states are experiencing similar surges, Wisconsin uniquely faces substantial barriers to implementing statewide mitigation strategies."
During a Thursday media briefing, the governor said he was concerned by the news that Senate Majority Leader Devin LeMahieu was not considering convening the state Senate to pass coronavirus aid legislation before the end of the year.
"I'll ask him [to call a session]. I'm guessing that it will make no difference, but it's worth the ask," Evers said. "As I said before, if that doesn't happen, we will consider calling a special session—that seems to be a last resort from my vantage point, because we haven't successfully done that in the past."
The governor said he would be meeting with legislative leaders later Thursday.
This also comes as the governor Thursday released another letter addressed to the state's congressional delegation and President Donald Trump asking for more federal funding to support the state's COVID-19 efforts.
"In order to continue our response in terms of testing, contact tracing, providing PPE and providing aid to Wisconsin's families and business, we will need additional financial assistance from the federal government," Evers wrote.
He said the state would need roughly $466 million in funding to support current testing, contact tracing and hospital support effort through the first quarter of 2021.
"As this virus continues to spread, we will do everything we can to continue our state's response at current levels but it is clear that Wisconsin must rely on action and support from the federal government to respond to this crisis," he said.
This comes as the state recorded 4,618 new COVID-19 cases and 60 new deaths Thursday. As the state nears 400,000 total cases since the beginning of the pandemic, the daily case increases have fallen from the record-high set Nov. 18 at nearly 8,000. The seven-day average in new cases has fallen to 3,596.
---
Recent Here & Now
//php dynamic_sidebar( 'news-sidebar-2' ); ?>