Biden Holds Milwaukee Town Hall During First Official Visit Back to Wisconsin
In a town hall hosted by CNN, the president fielded questions on the coronavirus, the vaccine rollout, and how to reopen schools safely.
February 17, 2021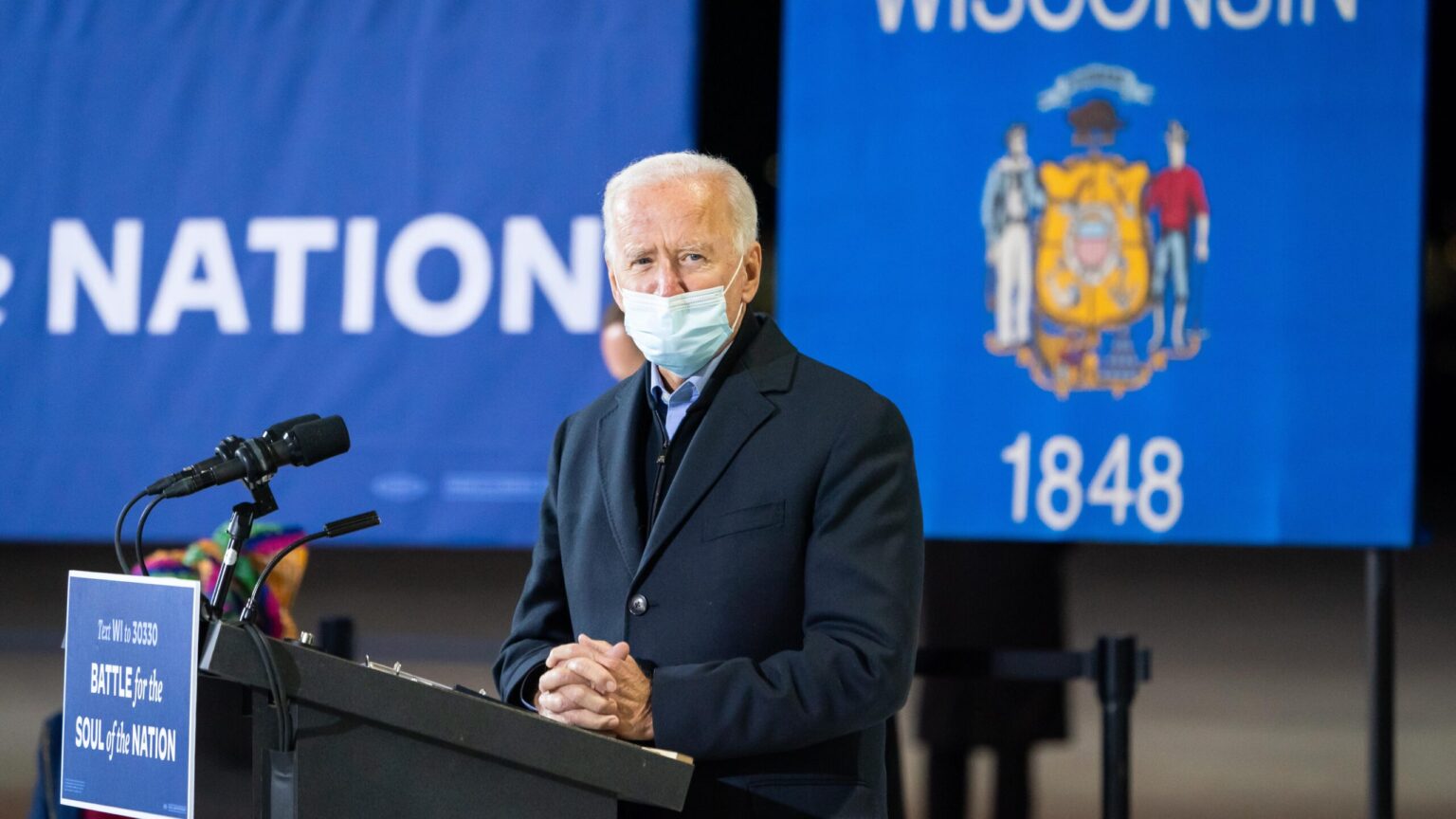 ---
In his first official trip back to Wisconsin, President Joe Biden held a town hall meeting in Milwaukee Tuesday night. He took questions from an invited audience of about 50 at the historic Pabst Theater.
The first questions for Biden focused on COVID-19. He said there will be 600 million doses of vaccine available by the end of July, enough to vaccinate every American.
Milwaukee registered nurse, Dr. Dessie Levy, asked what the president will do to address the disparity in the number of Black and Hispanic people who have been vaccinated compared to white people.
Biden acknowledged historic reluctance on the part of Black people to be vaccinated, but said the biggest issue is access. He said community health centers can help get more shots in arms.
"They are going to get a million doses a week because they're in the neighborhood. Secondly, we have opened up and I'm making sure that there's doses of vaccine for over 6,700 pharmacies because everyone lives within—not always walking distance—but within the distance of being able to go to the pharmacy, like when you got your flu shot," Biden said.
He also described mobile units that will go into neighborhoods to give vaccinations.
As to older people or those without internet access, who are having trouble registering for vaccination appointments online, Biden touted mass vaccination centers and a $1 billion education program to help people figure out how they can get vaccinated.
Several members of the audience, including parents and teachers, wanted to know about plans to get schools reopened.
"Why is it okay to put students and teachers in close proximity to each other for an entire day, day after day," asked Justin Belot, a Milwaukee teacher.
"Nobody is suggesting, including the CDC in its recent report, that you have large classes, congested classes" Biden said.
He also said more ventilation, mandatory masking and socially distancing were key to reopening schools safely.
Biden said grades K-8 would be the easiest to open in his first 100 days in office, because younger students don't socialize as much as do those in high school or college. He also said teachers and other staff should be on a preferred list for vaccination.
Biden has introduced a $1.9 trillion COVID relief package, which to date does not have Republican support.
"This is the first time in my career that there is a consensus among economists left, right and center who say that in order to grow the economy a year or two, three and four down the line, we can't spend too much," Biden said.
"We can come back. We can come roaring back," he exclaimed.
Biden also touched on a small business owner's concerns about raising the minimum wage to $15 an hour. The president said an increase should be gradual.
He also addressed criminal justice reform in the wake of the police shooting of Jacob Blake in Kenosha. Biden said his administration is "pushing very hard" for police reform and to address systemic racism in the justice system.
U.S. Rep. Gwen Moore, Milwaukee Mayor Tom Barrett and Milwaukee County Exec. David Crowley were in attendance, and Gov. Tony Evers met with Biden on Air Force One.
---
Recent Here & Now
//php dynamic_sidebar( 'news-sidebar-2' ); ?>