As Russia attacks Ukraine, Wisconsin lawmakers share their responses
Both U.S. senators for the state and several members of its congressional delegation have issued statements about the series of attacks by the Russian military in places across its neighboring nation of Ukraine.
February 24, 2022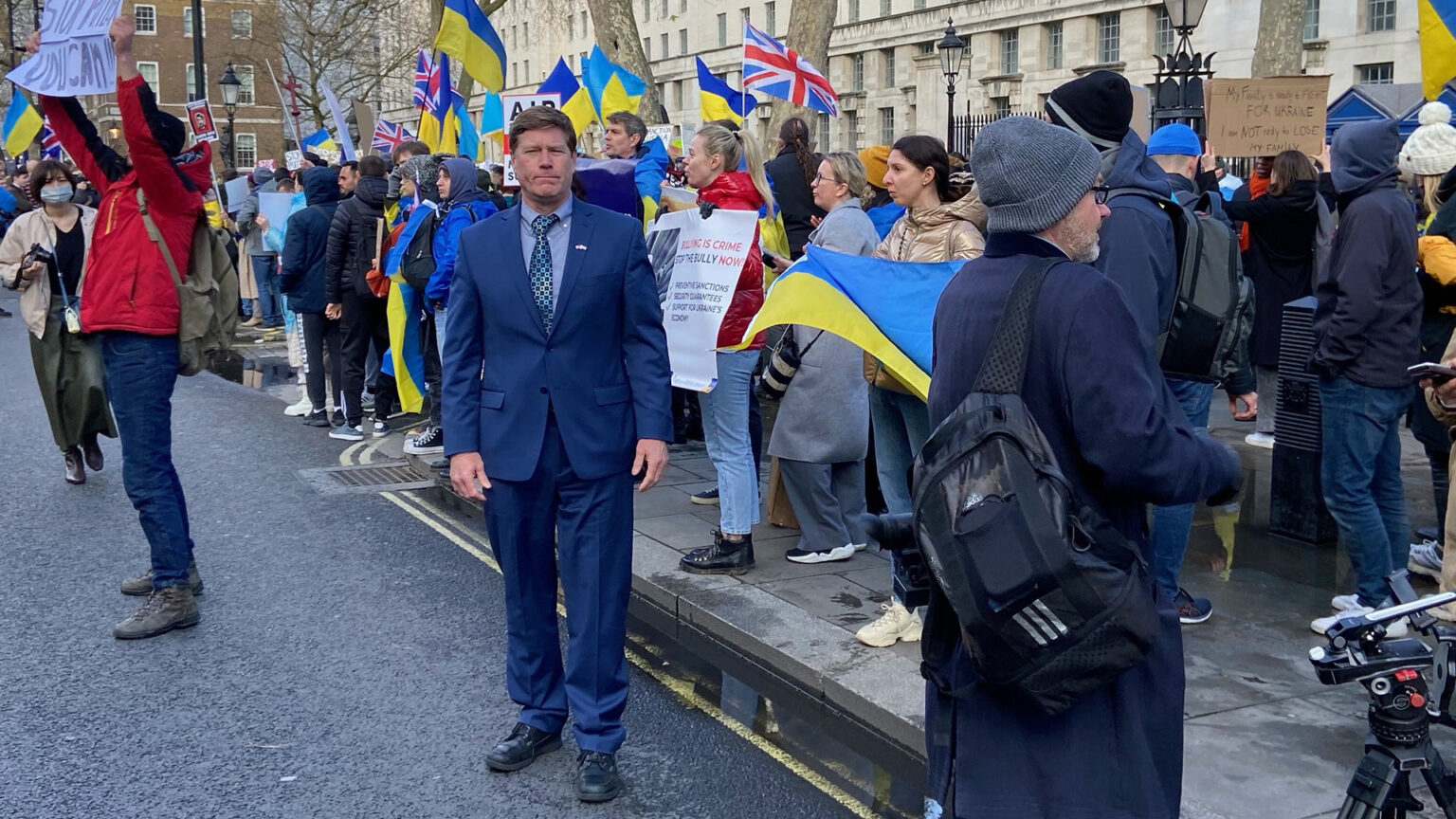 ---
In the wake of Russia's invasion of Ukraine, Wisconsin lawmakers responded with statements of support for Ukraine and pushed for efforts to provide aid to the eastern European nation.
Airstrikes started in the capital city of Kyiv and other cities across Ukraine in the early morning hours of Feb. 24, shortly after Russian President Vladimir Putin announced on Russian state television that a military operation would begin. A ground invasion started shortly thereafter, with dozens of soldiers and civilians reportedly killed and the Chernobyl nuclear power plant site captured.
In a White House speech delivered in response to the attack, President Joe Biden announced the United States would impose sanctions on Russia and Russian oligarchs, and declared no American troops would be deployed to Ukraine. The U.S. has a mutual defense agreement with NATO nations that neighbor Ukraine, but not with Ukraine itself, which is not a member of the organization.
Wisconsin lawmakers shared their reactions to the conflict
U.S. Rep. Ron Kind, D-La Crosse, was in London when the initial attacks were ongoing, meeting with trade representatives from the United Kingdom. Kind said he discussed coordinated sanctions between the U.S. and Europe.
"Now is the time for the United States and our allies to stand united in condemning Putin's unjustified actions towards Ukraine and hold Russia accountable," Kind said in a statement. "I couldn't be more pleased with the level of cooperation and coordination that we are receiving from our British and European allies."
"The United States and its partners and allies must remain unified as they consider options for responding to Russia's dangerous escalation and for providing support to the people of Ukraine and those displaced from their homeland," stated U.S. Rep. Gwen Moore, D-Milwaukee.
Democratic U.S. Sen. Tammy Baldwin, Madison, echoed these sentiments.
"I stand with the Ukrainian people and I believe we need to continue standing strong with our European allies and NATO by providing them the support they need to hold puting accountable for the largest invasion of Europe since World War II," Baldwin indicated in a statement.
Multiple Wisconsin Republicans were also supportive of Ukraine and critical of Russia's actions. It is unclear where the party as a whole lands on the issue of Russia's invasion — during a Fox News interview given as the attacks started, former President Donald Trump called the invasion of Ukraine "smart."
"Vladimir Putin is a KGB thug who understands no language except force," declared U.S. Rep. Mike Gallagher, R-Green Bay, in a statement. "The Biden administration has demonstrated little urgency … the president must change course, or our deterrent posture will continue to collapse."
"As the people of Ukraine strive for democracy and freedom, they need to know American stands with them," U.S. Rep. Bryan Steil, R-Janesville shared in a statement.
"Ultimately, there is only one group of people responsible for the tragedies unfolding — Vladimir Putin and his cronies," U.S. Sen. Ron Johnson indicated in a statement. The Oshkosh Republican is a member of the Senate Foreign Relations Committee.
In Wisconsin, Gov. Tony Evers shared that he and his wife are praying for the Ukrainian people.
"I join leaders across the world in condemning this attack on Ukraine's sovereignty and support efforts to hold Russia accountable," Evers stated.
---
Recent Here & Now
//php dynamic_sidebar( 'news-sidebar-2' ); ?>