Watch Widespread Panic (and more from Austin City Limits) right now!
October 17, 2011 Erik Ernst Leave a Comment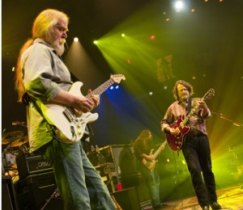 Watch Austin City Limits at 11 p.m. Sundays on Wisconsin Public Television or anytime online at this link.
For more than 20 years, Widespread Panic has been playing their brand of southern rock starting in their native Georgia and expanding throughout the United States. With improvisational flair, they've become one of the country's leading jam bands, playing festivals and headlining shows for thousands of fans. The band recently announced that they will take an indefinite hiatus at the end of this year, making the opportunity to see their live show a rare one.
Now, you can watch them perform right on your home computer. They appeared on last night's Austin City Limits, but you can still catch their full set in the video below. And, you can explore dozens of concert videos from Austin City Limits and exclusive previews by exploring the WPT Video Portal.
Rock on!
Watch Widespread Panic on PBS. See more from Austin City Limits.
Wisconsin Public Television Program concert austin city limits online video Free Music Music On demand PBS public television Wisconsin Public Television