The Final Recap: The Great Wisconsin Baking Challenge
September 5, 2017 Jonna Mayberry Leave a Comment
In the beginning, there were 12. Now, only Andrew, Candice and Jane remain. The Final marks the end of an era in more ways than one, as the iconic show announced that its format will change drastically next season.
But, for now, let's bask in the glow – or the dough – of The Great British Baking Show we all know so well. The Final put the spotlight on the three remaining bakers, as Mel, Sue, Mary and yes, even Paul, stepped aside for a minute to let the bakers do their magic.
And unsurprisingly, our Great Wisconsin Baking Challenge bakers amazed us till the very end, tackling the most challenging of The Final challenges, and not backing away from incorporating hard-to-find local ingredients (we asked our bakers to do their best to incorporate three local ingredients in The Final).
We cannot say it enough: You are all incredible.
So, it's that time again: Let's recap the happenings in the tent and in our bakers' kitchens. If you haven't seen The Final yet, here's your spoiler alert!
ROUND 1: FAMILY SIZED FILLED MERINGUE CROWN

Every challenge was royal-themed in this episode, and what's more royal than a meringue crown? Well, I'm sure you can think of some things, but we're working with meringue here.
Mary and Paul were looking for a crown with at least three layers of meringue, decorated to the max.
Reflecting on the Past Weeks: "I'd really like to think I got really fit and toned from baking. Definitely haven't." -Candice
A Surprise From Paul: Candice's mango and strawberry crown earned a handshake from Paul. Yes, a handshake from Paul Hollywood.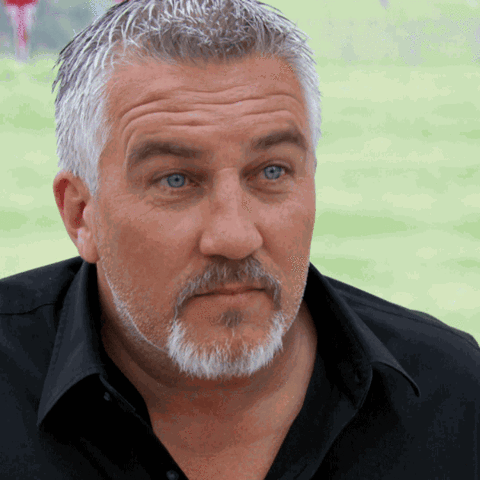 Going for the Gold: Not one to take the understated approach, Andrew painted his crown gold.
Tent Banter: "You can't out-Candice Candice," joked Jane during the decorating stage. "You just gotta be happy with what you do." We must admit that Candice's Queen Victoria-style crown was pretty gorgeous.
ANOTHER HANDSHAKE?!: We were shocked to see Paul give Jane a handshake, too. "He's giving out handshakes willy nilly!" joked Candice. Apparently, Jane's crown was "three layers of heaven." Way to go, Jane!
Poor Andrew … 
HOW OUR LOCAL BAKERS DID:
Molly in Green Bay made a crown fit for a Cheesehead: A Black Forest filled meringue. "We don't have kings and queens; we don't have crowns; but we are known for the Cheeseheads, which is the best crown anyone can ask for," she said. Spot on, Molly!
Team Kramer in Wauwatosa also made a very Wisconsin meringue with their A Berry Wisconsin Pavlova Cake. Team Kramer said: "The meringue just melted in your mouth and the tart lemon curd was a wonderful compliment to the berries. We felt this meringue crown was the perfect final for us in this baking challenge."
Bren in Green Bay continued her impressive run of cooking in a historical farm kitchen at Heritage Hill State Park and included three local ingredients in her meringue crown. "The eggs that I used came from a Wisconsin farm, the blackberry jelly was made by me from wild blackberries grown in northeast Wisconsin, and the flowers that I used were grown in my own backyard garden. So this crown, rather than being suited for British Royalty, may be better suited for Wisconsin perched atop the state capitol building."
And Sarah didn't let the rain stop her from whipping up her Tart Cherry Raspberry Passionfruit Meringue Crown. "Like on GBBS, must it always rain the day you have to make meringue?! But I had committed myself to doing all three challenges for the Final in two days … Cue the nail-biting, panic-inducing background music, and start whipping egg whites," said Sarah. "What did I learn? Meringue isn't always awful."
ROUND 2: VICTORIA SANDWICH
Would it really be The Great British Baking Show without a Victoria sandwich? We think not. This should have been a piece of cake … or two pieces of cake filled with jam and buttercream.
But the judges threw in a little curveball: Contestants had to bake without a recipe.
Despite the lack of instructions, Mary and Paul were still tough on the contestants. They were looking for an even rise, a golden sponge and smooth buttercream.
Wasted Time: With no instructions to speak of, the contestants spent a little too much time wandering around aimlessly and focusing on unimportant details.
No Pressure? "If it goes wrong, we're going to look pretty daft," admits Candice.
"The Handshake Doesn't Mean Everything" says Mel, as she tries to console Andrew.
In a Jam: What's the proper ratio of berries to sugar for jam? How do you make the perfect buttercream? These questions were asked frequently during this challenge, and the contestants had very different opinions on the matter.
Technically Perfect: This was a very close call, but Andrew's cake took first place in this challenge. It was nice to see his smile return!
HOW OUR LOCAL BAKERS DID: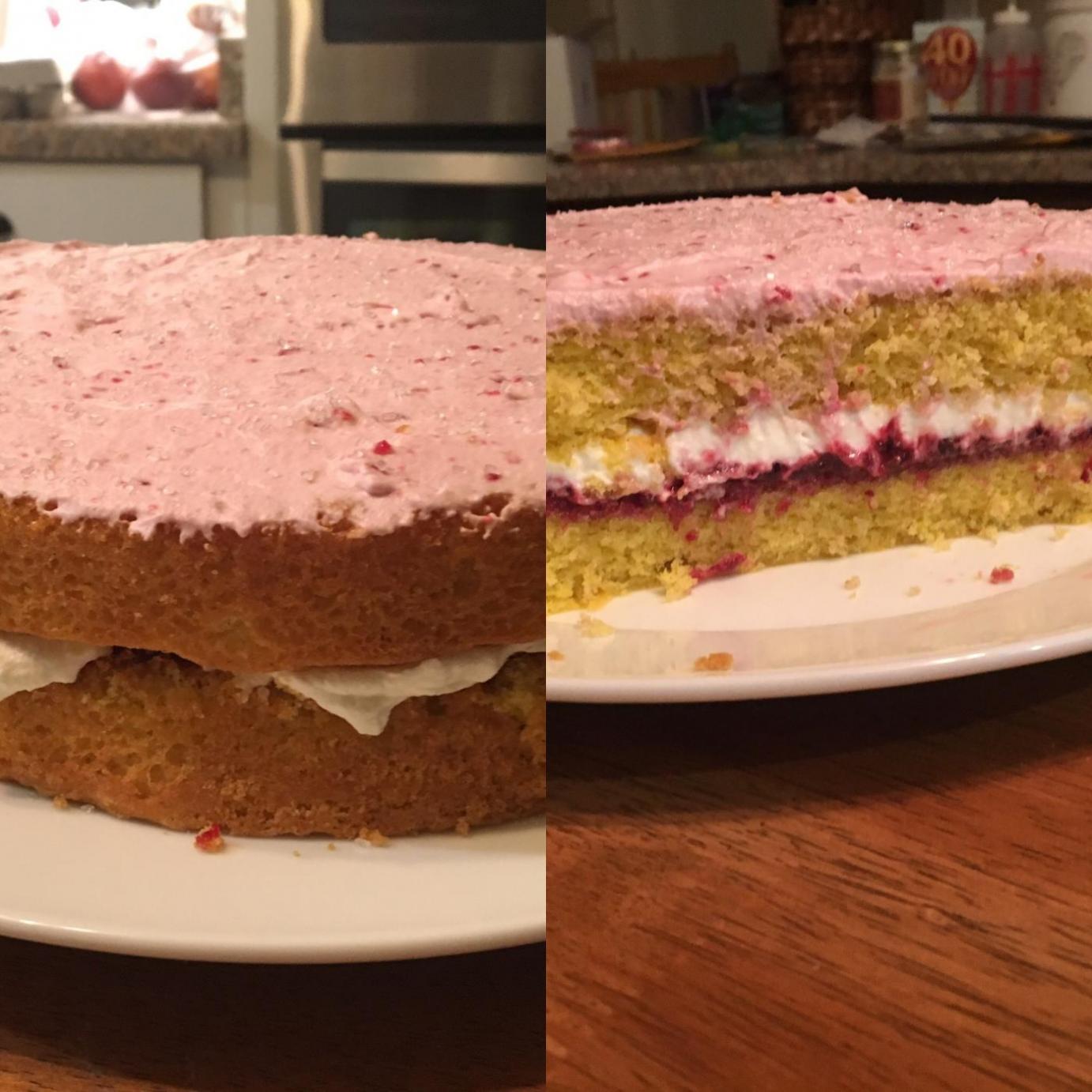 Jill in Hollandale crafted a Very Berry Victoria Sandwich using her own jam from local berries, farm-fresh eggs and Shullsburg Creamery butter.
Jean in Madison also opted to incorporate homemade jam into her Red Fruit Victoria Sponge Cake. "I am very pleased this last challenge included a Victoria Sandwich, as it is my most favorite British bakery item," she said. We're so happy you got to bake your favorite thing, Jean!
Rebecca in Stevens Point used local raspberries from the farmers' market, and butter and cream from Wisconsin dairies. You can't go wrong with Mary Berry's recipe! It is her favorite, after all.
ROUND 3: A PICNIC FIT FOR THE QUEEN
Sometimes we say "Go big, or go home." In Great British Baking Show land, they really mean it. For the showstopper, the judges introduced the biggest challenge in the history of the series: An entire picnic fit for royalty. We're talking: one chocolate celebration cake, 12 sausage rolls, 12 mini quiches, 12 savory scones and 12 fruit and custard tarts. In five hours. Yes, really.
Deep Breath: "Every one of those bakes should be good enough to put in front of the Queen," said Paul. (No pressure!)
Family Ties: Candice's family has the most amazing accents. "I don't think there's any words that can express how proud we are as a family," said Candice's mom. Aw, bless!
Engineering Andrew: We learned that Andrew discovered his love of engineering through his love of cake. Who knew? "I absolutely think Andrew deserves to win," said Andrew's mom. "And I hope he does because I love him to bits … He'll hate me saying that."
Losing Sleep Doing What They Love: "Mum hasn't slept much the last 12 weeks," Jane's daughter confessed. And Jane's son says that being a contestant on the show is "the first thing she's done purely for herself." If that's not wonderfully heartwarming, I don't know what is.
HOW OUR LOCAL BAKERS DID:
Jeung Hwa – from Madison, but currently living in Australia – made Jamie Oliver's chocolate celebration cake and sausage rolls to celebrate Australian Father's Day. Jeung Hwa warmed our Wisconsin hearts by writing:
"My favorite thing about participating in every week of the Great Wisconsin Baking challenge is that this was a beautiful and creative way for me to pay homage to my home state and to feel connected back to it again. Living overseas can be exciting but it also makes me extremely homesick. This was such a lovely way to keep homesickness at bay."
To say that we were impressed by the number of people who took the picnic challenge this week would be an understatement. All of our bakers wowed us this week!
But that's not all. Sarah completed ALL of the challenges this week. Talk about above and beyond! Check out her Victoria sandwich and her meringue crown.
Team Dettweiler Family in New Franken collaborated to make their Sweet and Savory Family Picnic Basket, which featured plenty of local ingredients including pasture-raised ground pork from Behnke Farms of Lena, Wisconsin and fresh herbs from backyard gardens. The Dettweiler family didn't neglect decorations and details: "Did you notice the 'W' on each sausage roll slice to represent Wisconsin? Or the tiny Wisconsin themed ornament up on our picnic basket that depicts our state bird (Robin), state flower (Violet) and a Holstein cow in front of a red-painted Wisconsin barn? They are just tokens of our family's connection to Wisconsin."
And Mary Jane in Eau Claire crafted her enormous, delicious-looking A Little Bit of Luck Celebration Picnic, incorporating more than three local ingredients including broccoli, leeks, pork sausage, bacon and cheese from her local farmers' market.
We so impressed by all of your bakes this week. There were so many that we couldn't possibly feature them all, but be sure to view all of the submissions here.
THE RESULTS
And the winner is … CANDICE!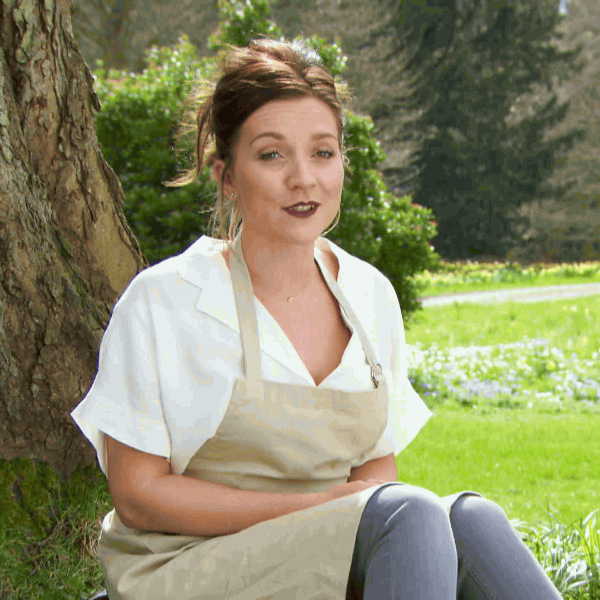 "Never ever, ever thought I'd even get on this," she said. It "means more to me than I think anyone will ever, ever realize. It really, really does."
Is it really the end? We're not crying … you're crying!
MEET OUR FEATURED BAKERS FOR THE FINAL

Jean-Margret from Blanchardville, WI
Peach and Whipped Cream Filled Broyage Crown
Jean crafted a picture-perfect summer dessert using peaches from her orchard and edible crystallized calendulas from her garden.

Wynde from Eleva, WI
Wisconsin Triple Berry Meringue Crown
Wynde incorporated a rainbow of berries from the farmers' market and the yard, and garnished the crown with fresh flowers and wild plums.

Alaina from Milwaukee, WI
"40 Weeks Pregnant and Still Baking" Victoria Cake
Alaina, who's  looking forward to teaching her daughter how to bake, put on her comfy shoes and largest apron and baked her heart out.

Ralph from Madison, WI
Capitol Centennial Sandwich Cake
Ralph used local ingredients to craft the perfect celebration cake to commemorate the 100th anniversary of the Wisconsin State Capitol.

Marie from Sun Prairie, WI
Tailgate Picnic
Marie's Wisconsin-sports-themed picnic represents the Packers, UW Badgers, Milwaukee Bucks and Milwaukee Brewers. On, Wisconsin!

Ruth from Oshkosh, WI
Wisconsin Tailgate Brunch
Ruth went above and beyond with local ingredients, and each and every baked good was either inspired by Wisconsin food and drink, or by family recipes.
The Great British Baking Show The Great Wisconsin Baking Challenge Food baking