'Shipwrecks!' Premieres Nov. 30 – Watch a Preview and Read a Q&A Now!
November 12, 2021 Ian Lewitz Leave a Comment
On the bottom of Wisconsin's Great Lakes lie the wreckage of more than 700 ships. Each one tells a story about the state's maritime history. Premiering 7 p.m. Tuesday, Nov. 30 on PBS Wisconsin, Shipwrecks! explores this rich history and takes viewers below the surface to an underwater museum of marvel.
In advance of its premiere, PBS Wisconsin spoke with Shipwrecks! producer David Hestad to learn more about the program.
PBS Wisconsin: Tell us about the origins of this project.
David Hestad: I've worked on a lot of projects about Wisconsin history, including Wisconsin Hometown Stories: Manitowoc-Two Rivers. That program included a lot of maritime history and also included a story about a shipwreck. I was aware of these stories and how great they were. The idea to do a program on Wisconsin shipwrecks had been circulating because of our longtime partnership with the Wisconsin Historical Society. They have a very strong program in maritime archaeology, and they've been a leader in shipwreck research. They also published a book, "Stories from the Wreckage: A Great Lakes Maritime History Inspired by Shipwrecks."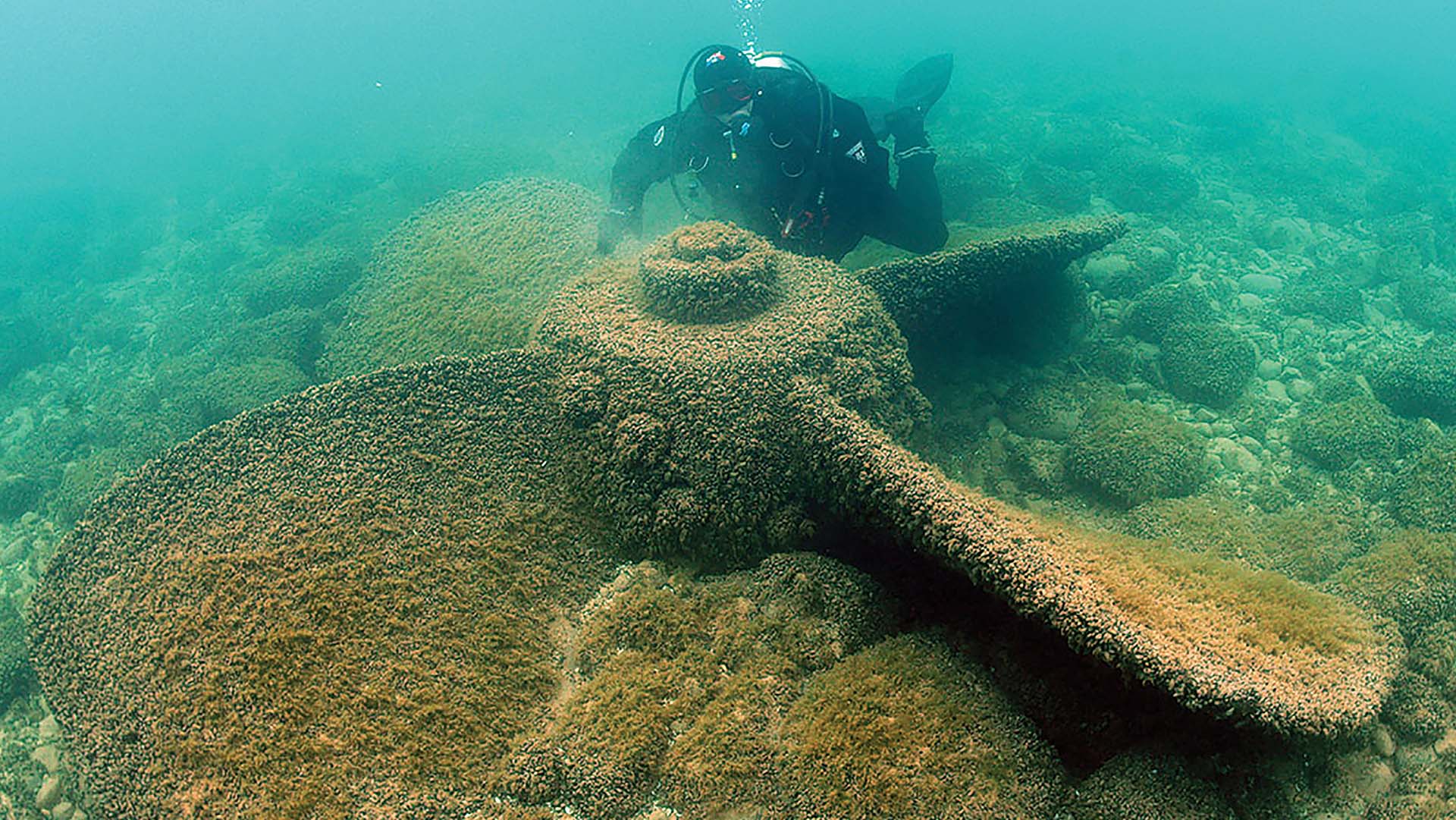 PBS Wisconsin: Why are there so many shipwrecks on the Great Lakes?
Hestad: You have to think back to a time when there weren't a lot of transportation options available. Before there were railroads, land transportation was difficult. There weren't good roads, so at that time the waterways were the highways. Wisconsin's connection to the rest of the world was by water. The Great Lakes have always been dangerous and early on, there weren't weather reports or good navigation equipment. There were a lot of ships and a lot of danger. All those things combined is what really drove ships to go down on a regular basis.
PBS Wisconsin: The photographs featured in the documentary of the Wisconsin coastal towns in their shipping heyday were visually stunning. What were those towns like during that time?
Hestad: Those coastal cities and towns were centers of maritime culture. Not only was there a lot of trade, but there was a lot of shipbuilding and a lot of families that made their living one way or another from the lake. It was a whole culture.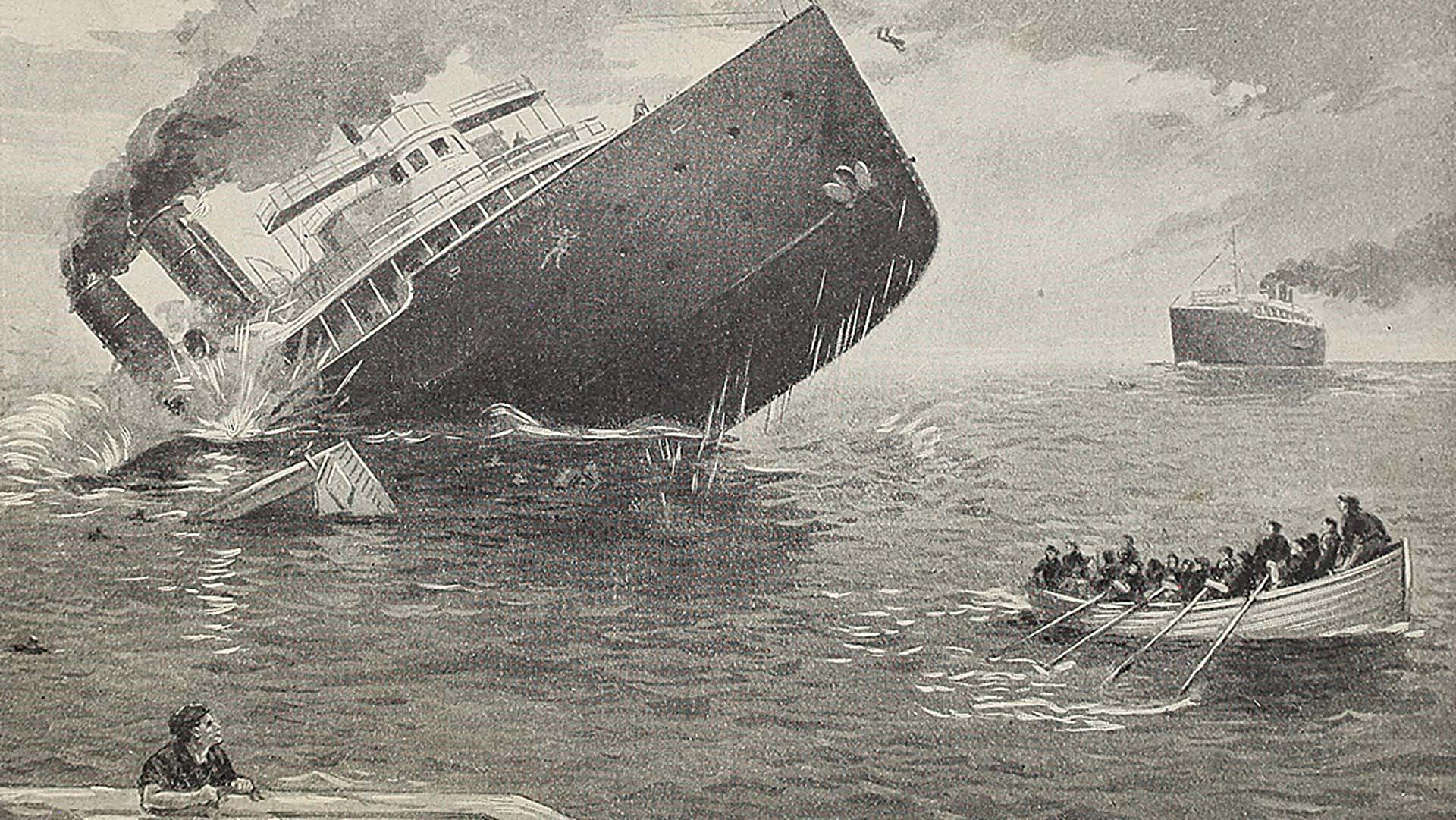 PBS Wisconsin: Do you have a favorite shipwreck?
Hestad: I don't know that I have a favorite. There were a lot of stories that didn't make it into the program. The one that I found very intriguing was a ship called the "Lakeland" which started to go down, and other ships were in the area, and someone on one of the ships had a camera and took pictures of it going down. They offered assistance to the captain, and he refused. They got the crew off to the other ships, but the captain refused to have the wreck towed, and then it sunk. As it turns out, it was probably sunk to collect insurance money. This was in the 1920s and there were a bunch of Wisconsin-made cars onboard the ship, so it's an interesting wreck. And the crew was rescued, which I like.
PBS Wisconsin: What is the most notable Wisconsin shipwreck?
Hestad: The one that everyone looks for is called the "Griffon." That would have been the first recorded shipwreck. It left Door County in the 1600s with a load of furs and was never heard from again. People have been looking for it ever since. Many people have claimed that they found it and so far, they've all been wrong. It's still out there as kind of a mystery ship.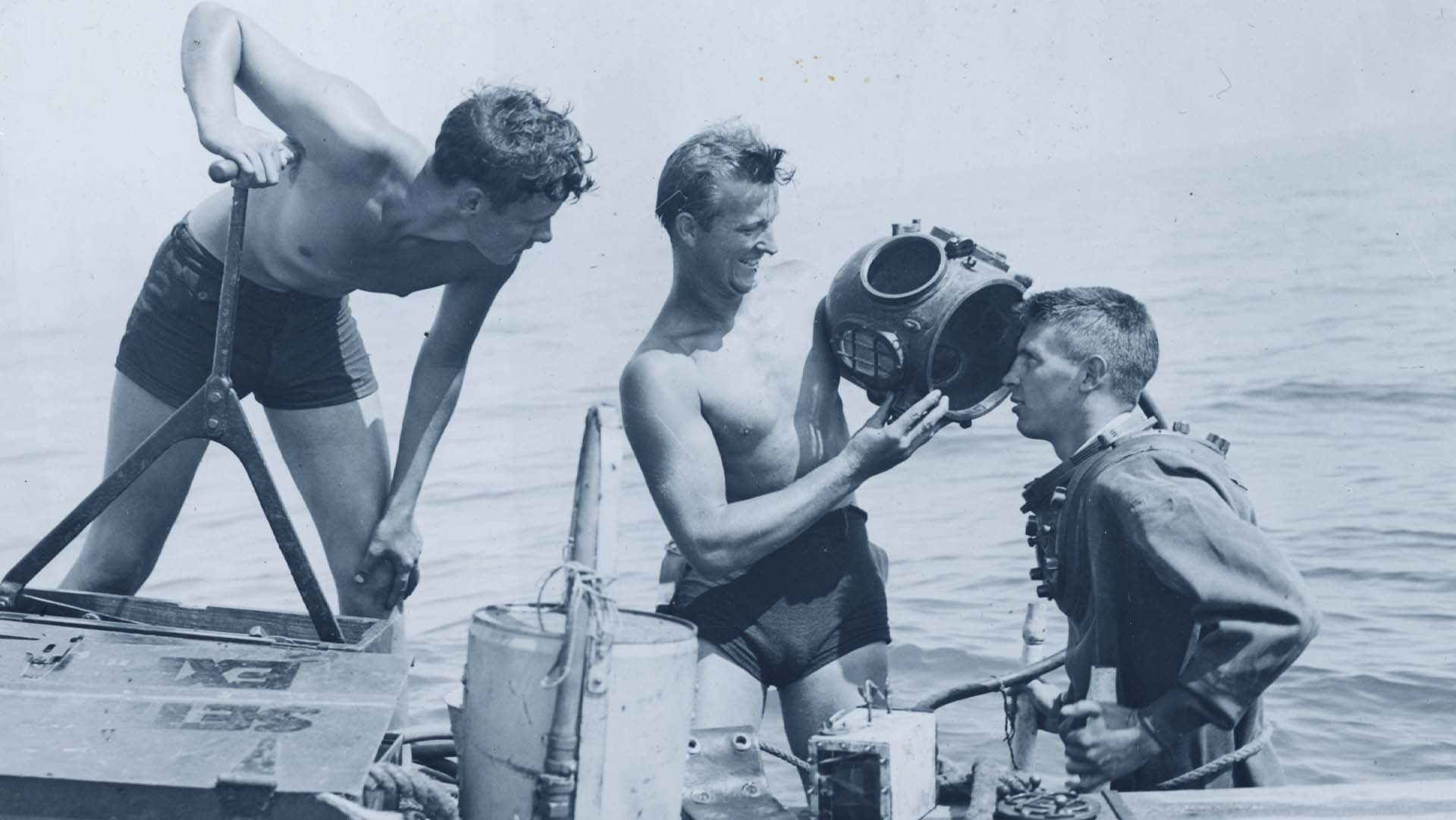 PBS Wisconsin: As the technology for diving became better, did people become more interested in looking for shipwrecks?
Hestad: Shipwreck hunting and diving technology go hand in hand and that's something that we tried to bring across in the program. I think that early on people would, if they knew where a wreck was, try to salvage the contents and bring up whatever they could for economic purposes. Shipwreck hunting became more popular with the availability of sonar equipment, especially after World War II. There was surplus sonar equipment available, and some of these shipwreck hunters got ahold of it. Over time, diving technology and the sonar equipment became smaller and better, and I think that accelerated the practice of shipwreck hunting.
PBS Wisconsin: During filming and interviews when you were out on the Great Lakes, did you get seasick at all?
Hestad: There was one day when we were recording interviews on a boat and the waves kept getting higher and higher until they grew to around three feet. By the end of the interviews, I couldn't think straight. So I did have that experience.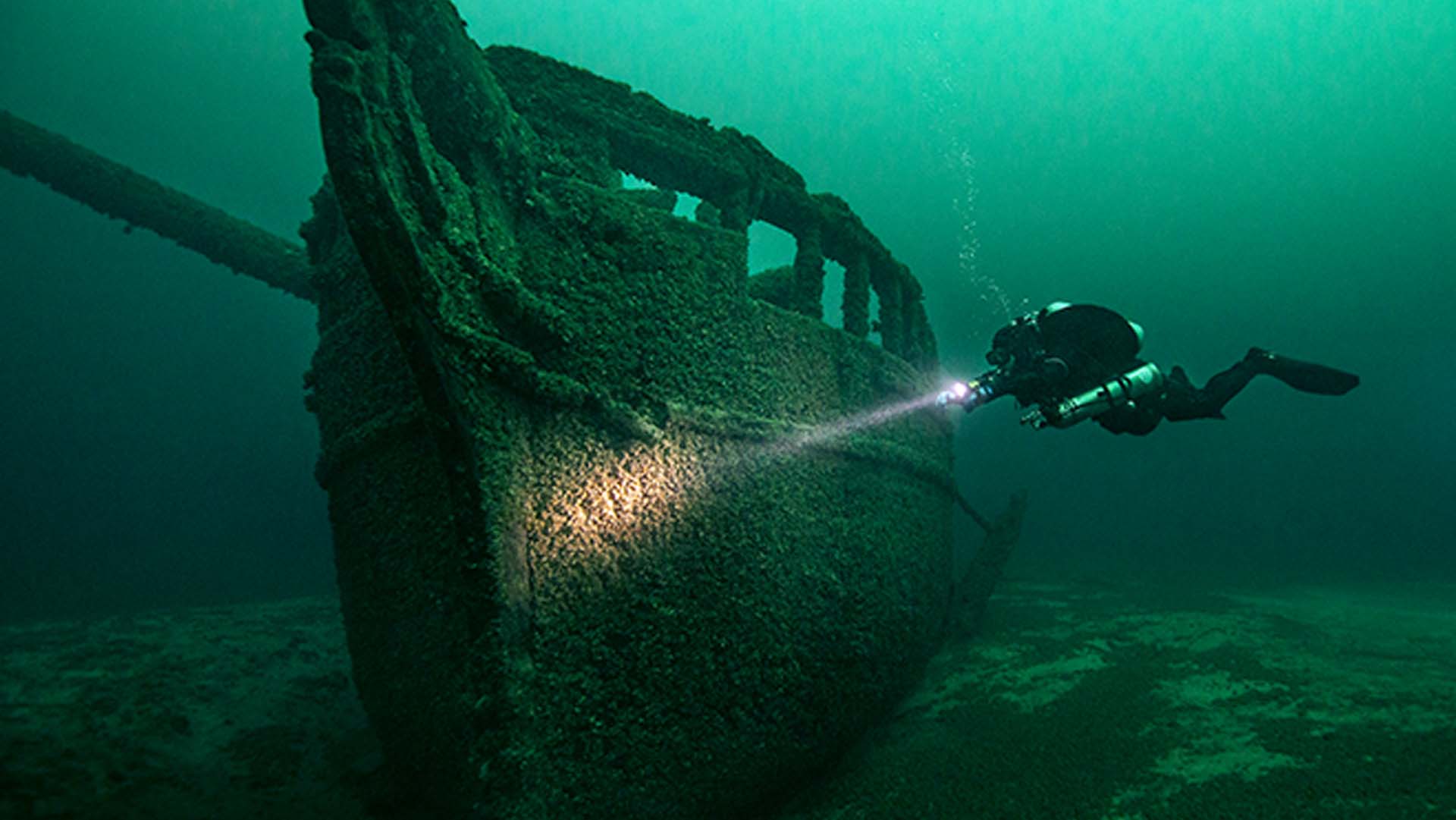 PBS Wisconsin: What do you hope the audience will get from this documentary?
Hestad: I hope they'll learn that each shipwreck tells a story about Wisconsin's maritime past, that Wisconsin divers pioneered new ways to explore shipwrecks, and that Wisconsin became a leader in protecting shipwrecks for future generations.
More from Shipwrecks!
Complementing the Shipwrecks! documentary is a suite of free resources, including interactive virtual reality experiences and an educational online video game and interactive.
Using data collected by the Wisconsin Historical Society's Maritime Archeology Program, PBS Wisconsin has also developed a comprehensive virtual reality (VR) experience, featuring the "SS Wisconsin." The VR experience is threefold – first, users can simulate the experience of being on the packet and passenger steamer before it sank; then, users can simulate the experience of scuba diving through the wreck as it is today – in an immersive 360-degree video, or an accompanying interactive tour of the shipwreck.
The educational video game, being released in 2022, will give students in 3rd-6th grade the opportunity to use the tools, practices and skills associated with maritime archaeology to locate and dive for shipwrecks. The game will encourage students to investigate shipwrecks as time capsules representing important historical moments and themes associated with the Great Lakes region.
The game is the result of a partnership between PBS Wisconsin Education, University of Wisconsin Madison's Field Day Lab, Wisconsin educators, Wisconsin Sea Grant, Wisconsin Historical Society's Maritime Preservation and Archaeology Program, and the Wisconsin Department of Public Instruction.
Funding for Shipwrecks! is provided by The David L. and Rita E. Nelson Family Fund within the Community Foundation for the Fox Valley Region, The Dwight and Linda Davis Foundation, Dr. Henry Anderson and Shirley Levine, Robert J. Lenz, A. Paul Jones Charitable Trust, The City of Sheboygan, Elizabeth Parker, in memory of George S. Parker II, Sharon and Tim Thousand, The Ruth St. John and John Dunham West Foundation, Ron and Colleen Weyers, The Wisconsin Coastal Management Program and the National Oceanic and Atmospheric Administration, The John J. Frautschi Family Foundation, Trust Point, Ellsworth and Carla Peterson Charitable Foundation, The Focus Fund for Wisconsin Programs and Friends of PBS Wisconsin.
Wisconsin History Documentary Water Made in Wisconsin Shipwrecks!