Relive the golden age of sitcoms
July 18, 2011 Erik Ernst Leave a Comment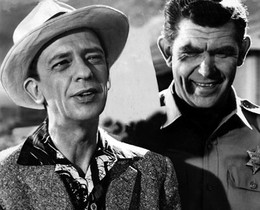 Watch Pioneers of Television: Sitcoms at 9 p.m. Monday, July 18 on Wisconsin Public Television.
Sitcoms are still a mainstay of primetime network television schedules, here in America and around the world. And, while shows like The Office and Parks and Recreation have advanced the genre in new directions, there are still many similarities in form, function, storylines and inspiration from television's earliest days.
This program offers a chance for today's younger television generation to meet some of the stars that created the form, while offering a chance for others to relive their favorite programs and remember their favorite stars from programs like The Andy Griffith Show, The Honeymooners (It's amazing there were only 39 episodes of this groundbreaking show!), I Love Lucy and the Dick Van Dyke Show.
Tune in this week for Sitcoms and come back next Monday to explore the great TV Westerns.
Watch a preview clip of an interview with the great Betty White below:
[youtube=https://www.youtube.com/watch?v=bxQSN2lz4hs]