Q&A: John McGivern
December 27, 2017 Erik Ernst Leave a Comment
As the new year begins, John McGivern is on the road once more, visiting cities across Wisconsin to uncover unique locations in each neighborhood – and meeting the interesting people who make our state's communities thrive.
We caught up with the host to talk about Around the Corner With John McGivern ahead of the show's seventh season premiere 7 p.m. Thursday, Jan. 18 on Wisconsin Public Television.
You can catch up with McGivern, too, in a series of free community screenings premiering new episodes in the communities they profile!
Appleton: 7 p.m. Wednesday, Jan. 17
Fox Cities Exhibition Center
Middleton: 7 p.m. Monday, Jan. 22
Performing Arts Center, Middleton High School
Viroqua: 6 p.m. Wednesday, Jan. 31
Historic Temple Theatre
Check in for more details posted soon at wpt.org/events.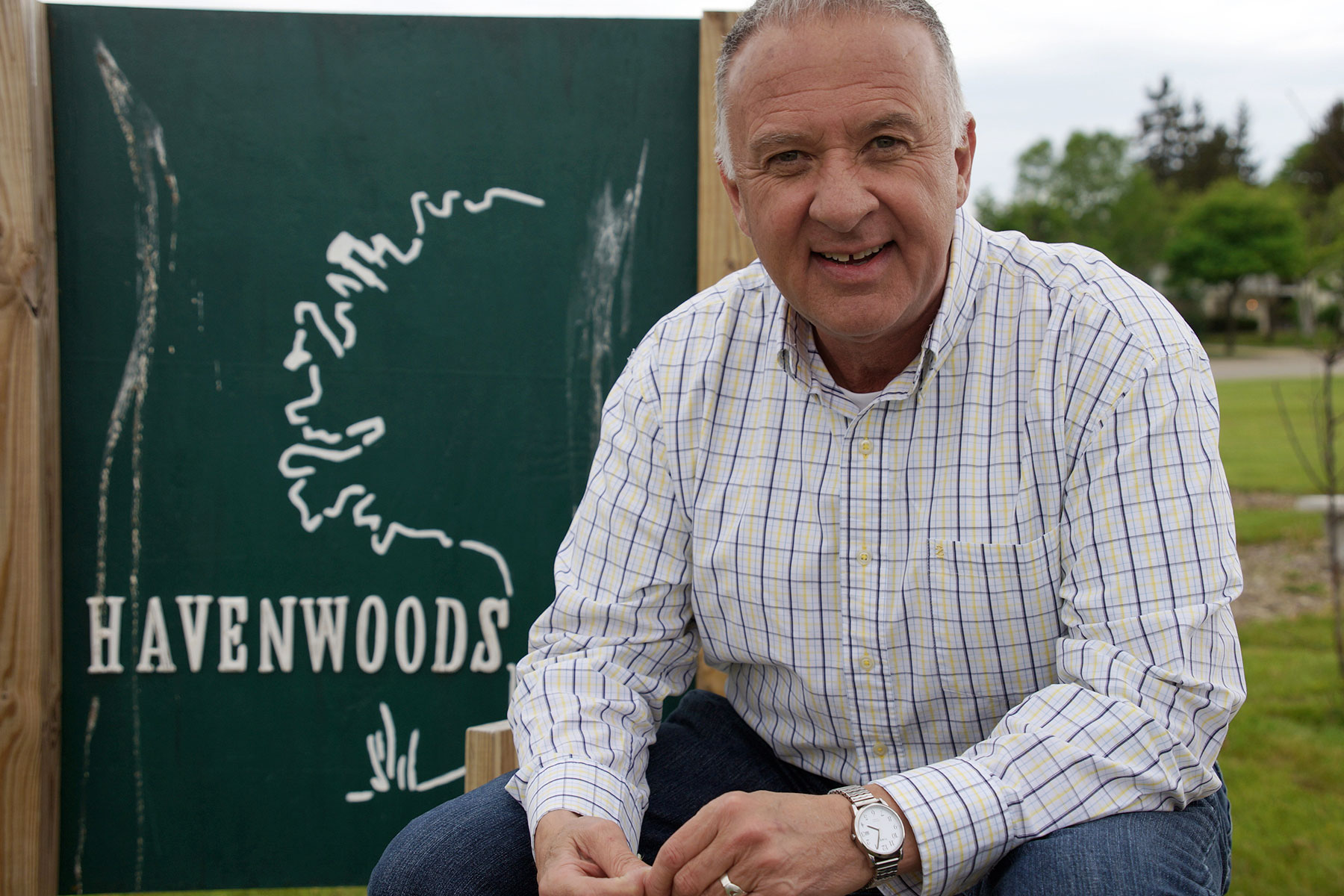 What is your favorite part of making the show?
People are surprised to hear that what I look forward to most – and talk about to anyone who will listen – are the manufacturing businesses we are able to get inside, and to learn how and why and when they build or weld or mold or fire [things] – what they do to employ a percentage of that town's population. I'm the son of a bricklaying welder, and for a summer was employed by General Motors working the Catalytic Converter line in the big AC Spark Plug Plant in Milwaukee. I'm fascinated by what makes Wisconsin work.
When people come up to you to talk about the show, what is
the most common question or comment you receive?
What I hear is usually incredibly kind and positive. People talk about what community they have a connection to and how they were surprised to learn things about that town they thought they knew everything about. We also hear what we should have done, how could we have skipped something, why didn't we talk to… In those cases, I tell them to shut up and make their own TV show! They usually laugh…
As the "corner" you've traveled around has expanded across the state, where are you excited to take audiences in the new season?My excitement is really based on the news that we will continue for another 13 episodes. After visiting 91 communities, I still look forward to shining a 28-minute light on what makes a Wisconsin hometown unique.
Through the show's production, what have been the three most surprising places that you've visited?
Sheboygan Falls: I thought it would be the red-headed (nothing against redheads; it's an expression I grew up with!) stepchild of Sheboygan. Hardly! It is such a beautifully preserved, classic small Wisconsin town. The porch wavers were hysterical, and the Cream City downtown is terrific.
Mineral Point: Great mining history with a present-day atmosphere full of art and artists.
Viroqua (premiering on Thursday, Feb. 8!): Everything about this community was surprising. The driftless region of our state is something that needs to be experienced. The phrase "Organic Valley" says it all about Viroqua. The Kickapoo Valley Ranch/Bakery, and its owners Cowboy David and Cowboy Joe, couldn't have been a better example of the hospitality of this community. I loved it.
[Editor's note: don't miss the chance to see this episode premiere in Viroqua itself! Join John and WPT staff at the historic Temple Theatre 6 p.m. Wednesday, Jan. 31.]
What kind of funny moments have occurred along the way that audiences might not have seen in the show?
There's always something that goes south. It usually ends up on tape, but not on the air. Four of us get in the van in the middle of May, and are in and out of that van through the middle of October. What we find funny is usually shared in the sanctity of the van. I would tell you, but I'd have to kill you – or the crew would kill me first.
Catch Around the Corner With John McGivern Thursday nights beginning at 7 p.m. Jan. 18 on Wisconsin Public Television!
Wisconsin Public Television interview Wisconsin travel John McGivern Around the Corner With John McGivern