Behind the scenes with Wisconsin Water From the Airs Laurie Gorman
November 20, 2018 Susannah Brooks Leave a Comment
Wisconsin Public Television's Laurie Gorman has led production for all three of WPT's aerial documentaries: Wisconsin From the Air in 2014; Wisconsin Winter From the Air in 2016 (both viewable with WPT Passport); and the latest installment in the series, premiering this week.
Wisconsin Water From the Air premieres 7 p.m. Monday, Nov. 26.
Read on for an exclusive look into these groundbreaking productions, and see what's in store!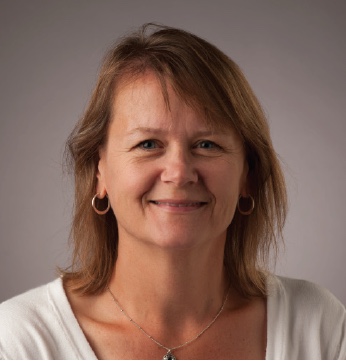 Laurie Gorman's long tenure at WPT has included a wide variety of productions, including 25 years as executive producer of Sewing With Nancy. But few programs have taken her to the heights – literally – of Wisconsin From the Air and its followup specials Wisconsin Winter From the Air and Wisconsin Water From the Air.
We spoke with Gorman to learn more about how these remarkable programs come to life.
How do you structure these films – do you start with ideas for locations, or themes, or what? 
The first one… I think of it now as "Wisconsin's Greatest Hits." When we started that production, there was a stationwide callout: "Where should we go?" We took that list and went to Google Earth, thinking, "What's it going to look like from the air?"
That's where the helicopter pilot comes into play, giving him a list of everything we wanted to capture, including events or timebound things, and he creates the flight plan.
In winter, one of the challenges was that you have the same palette of white, and blue, and sometimes green from trees. So we had this idea: let's use this as a celebration of the ways people use this state's resources for fun. Activities: dogsledding or skiing, bringing color to the imagery.
What equipment really makes this kind of shoot different? You can't just hang out a window of a helicopter…
You do not. [laughs] We work with dedicated aerial videographers. I'm up in the helicopter with a helicopter pilot and a photographer.
The lens is physically attached to the outside of the helicopter, and the cables come up through a window, then attach to a box doing the actual recording. The director of photography has a controller that looks like a video game controller. He looks down through an eyepiece that looks like a hood; he's able to control zooming in and out and focus on the device in front of him.
With the drone, there's a drone operator, and usually a second person who keeps eyes on the drone because sometimes the drone operator is looking at the image on an iPhone screen. No flying into electrical wires… or people… or sides of cliffs… or waterfalls. We had WPT's Mike Eicher and Grant Fenster on the ground shoots, as well as a couple of local drone operators.
Who else is on the crew when you film?
There's even more logistics that go into planning this production than our regular productions.
When we did the helicopter portion, we also had a very necessary ground crew of Donna Crane and Eric Schwierske. Donna took care of the logistics, getting us from place to place…
Eric handled offloading all of the day's video and backing it up. They don't get a lot of recognition, but they were essential players during the shoot.
You have to figure out what you're trying to shoot and capture. When we figured out the three waterways, we had to figure out what events were going on, how do we map out our route – not starting too early in Milwaukee, so we could capture lots of action underway at Summerfest.
How many times did this crew go up in the air for this film?
For this show, over the course of three days in July of 2017. The weather was good, and there were a lot of people out enjoying their lakes and rivers. Plus, Summerfest was going on on Milwaukee's lakeshore, so we could get shots of concerts, sailboats, waveriders…
How did you decide on which waterways to highlight?
That was the toughest part. We made the decision to focus on three waterways: the state's namesake river, which travels its course through the heart of the state. The St. Croix and Mississippi Rivers form our western borders, and Lake Michigan to the east. The waterways that shape and define our state.
In previous productions, we never captured the Mississippi River north of La Crosse. It was really cool to be able to capture the headwaters of the St. Croix and follow it down.
In the first show, when we captured the Wisconsin Dells, the day we were there turned out to be cold and rainy. We had a chance to recapture that, with the waterparks and people on ziplines. Which is good, because we want to showcase that in all its summer glory.
Did you get wet?
In the helicopter? No. On the ground? Yes. We shot along some riverways and waterfalls. And yeah, I got wet.
We've got one shot in the show where we put a GoPro on Ryan Hendricks, a producer here at WPT who knows how to waterski, and our colleague Doug May has a boat. So there's a nice shot of the camera, from Ryan's viewpoint, going underwater. We tried putting GoPros on sticks, under waterfalls… trying to find new ways to capture it and take viewers into the scene.
How have the programs evolved?
The first one was all helicopter footage. In Wisconsin Winter From the Air, we started to incorporate ground and drone footage, realizing that any ground footage had to be kept moving, so we wouldn't stop the action.
We listened to feedback from viewers and put in more locators – place names and identifiers – so people know where they are on the way.
We're always building on what worked from the earlier ones and growing from there. We have the same composer, Matthew Hollingsworth, back again. We used the same aerial crew. Trying to look at what worked and grow on that.
What have you learned over the years while you're making these programs?
[laughs] Off the record?
I've learned this is a gorgeous state.
I've learned how important the role of music is to creating the story, since these programs have so little narration. And I'd never worked with a composer before. Learning that process, and what he needs to create the score, giving him feedback to create the best end product… that's been really interesting to me.
I've learned the proper way to exit a helicopter is not to the back. (You'll run into the back rotors, and you'll lose part of your body. EXIT SIDEWAYS. Go out to the side!)
We have no experience doing anything like this when we started. I've learned that WPT can do big things.
Aside from the obvious beauty of these films, what do you think speaks so deeply to people that makes them love these films so much?
That's a good question. We all have a connection to water in this state, whether it's your local fishing hole or your getaway in Door County, we all have connections to Wisconsin's water. It captures the beauty of this state in a way that only WPT can do.
There's a scene where the Merrimac ferry is crossing Lake Wisconsin. Jon Miskowski, our director of television, watched the preview and said, "I remember a day when my son and I rode the ferry together, then had a picnic." It evokes memories.
Mike Eicher has worked here for 30 years and has shot the Wisconsin River dozens of times. But he'd never been to the headwaters, and he'd never seen it start as this tiny, meandering stream. Seeing that was really eye-opening. So that's pretty cool, being able to share that with viewers.
Could you have even done this 15 or 20 years ago?
Aerial production, sure; they've been doing that for a long time. The advent of drones has made it a lot easier. Drones can really get you into places that a helicopter can't.
On the other hand, using cameras such as GoPros or Osmos in very small spaces or putting them into protective cases, or putting them on the side of a boat or in the hood of a vehicle… technology has afforded us a lot of new opportunities.
Favorite audience comments?
"You captured the essence of our state and the magnitude of its beauty in a new and creative way. I found myself watching tearfully, and with great pride. You did Wisconsin proud. VERY proud."
"I just wanted to be sure and pass along how much I enjoyed last night's program.  It was unbelievable. My husband and I were glued to the TV for the entire show and kept saying "We've been there!" or "We'll have to go see that!" It showcased our state so well…it was a beautiful piece."
You hear funny things, like "My 90-year-old aunt in Trempealeau and her YWCA group just love sitting around listening to the music."
Lina, the videographer, sent me a message last week, saying, "It's comforting to have a friend at the dentist's office. There is a dentist or oral surgeon here in Madison who has it on a constant loop." It's being used in ways it was never intended! I think that's great.
I'm grateful it's been so well accepted and embraced. That's really heartwarming.
They're a big undertaking, but it's amazing to have had the opportunity to create these programs. I never thought we'd do two, let alone three. This has been great.
Wisconsin Public Television Wisconsin From the Air PBS Wisconsin Documentaries Wisconsin Winter From the Air Wisconsin Water From the Air