Preview November's new seasons, series and documentaries
October 23, 2023 Alyssa Beno Leave a Comment
This November, PBS Wisconsin celebrates the long-awaited return of beloved PBS characters and cast members (Rick Steves and Martin Clunes!), the premiere of a new mystery and a travel-packed comedy, and a schedule packed with thought-provoking documentaries on the war in Ukraine, the Milwaukee Soldiers Home, Title IX and more.
New seasons
Rick Steves' Europe
Season 12 premieres 4 p.m. Saturday, Nov. 4
Season 12 of Rick Steves' Europe features 12 new episodes showcasing Europe's great art and architecture. Join Steves as he explores the rise of Western civilization as seen through Europe's most beautiful and evocative art: climbing deep into prehistoric tombs, summiting Michelangelo's magnificent dome, waltzing through glittering palaces and pondering artistic genius from Praxiteles to Picasso.
Doc Martin
Season 9 premieres 8 p.m. Thursday, Nov. 30
Martin Clunes is back as the titular Doc Martin, whose career hangs in the balance as he faces scrutiny from the General Medical Council following complaints about his approach to patients.
New series
Murder, They Hope
Premieres 9 p.m. Saturday, Nov. 4
Johnny Vegas and Sian Gibson, of Draper's Tours Mysteries, return as Terry and Gemma who, having decided to quit the coach tour game, are trying – and failing – to become private investigators. Follow Terry and Gemma battling obsessive figurine collectors, pasty poisoners and a serial killer only Terry can catch. Big crimes, big laughs but woefully inadequate investigative ability.
Miriam and Alan: Lost in Scotland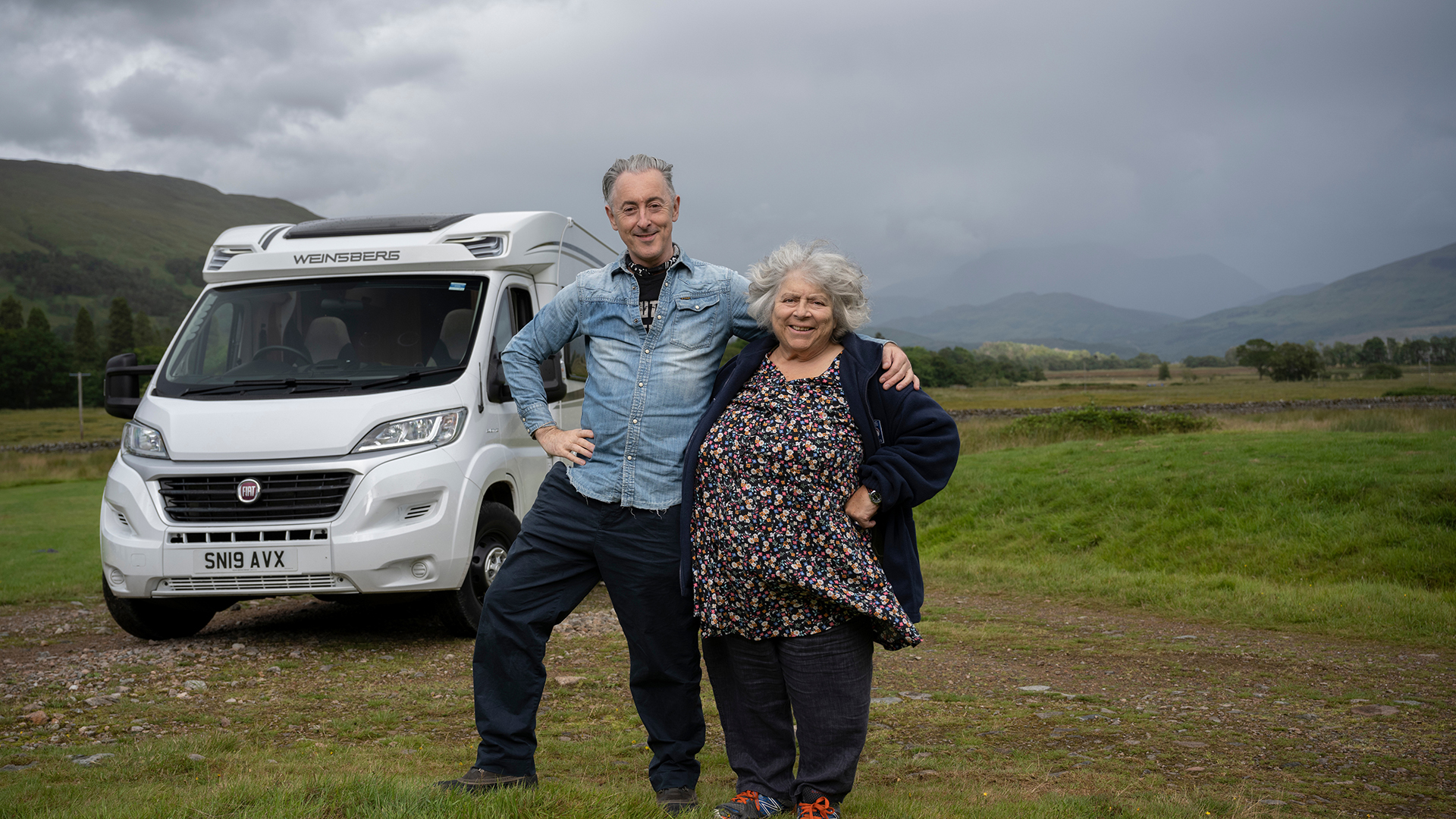 Premieres 6 p.m. Sunday, Nov. 5
Miriam Margolyes (Call the Midwife) and Alan Cumming (Masterpiece Mystery) get cozy traveling in a mobile home, mixing wit and memories as they return to their Scottish roots. Miriam and Alan: Lost in Scotland is part rediscovery, part revelation and a total laugh riot, as the two beloved actors embark on a mission to uncover the country of their youth.
New documentaries
A Hallowed Home for Heroes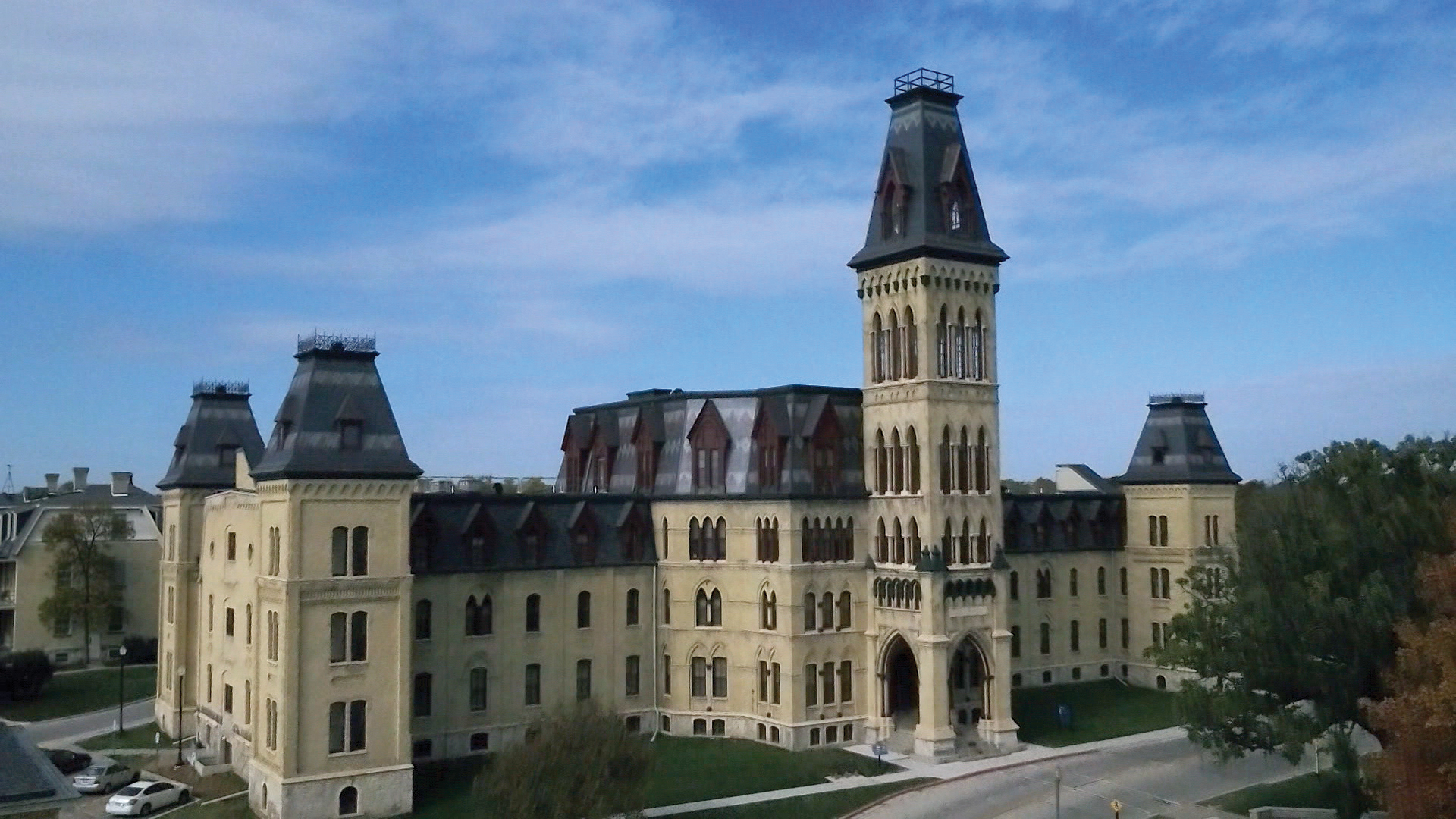 Premieres 8 p.m. Monday, Nov. 6
Uncover a fascinating story about the Milwaukee Soldiers Home, a National Historic Landmark. The origins of the home trace back to President Abraham Lincoln's last legislative act, and an overlooked group of young women who were clearly feminists before their time.
Image courtesy of the Milwaukee County Historical Society.
A Town Called Victoria
8 p.m. Monday, Nov. 13; 9 p.m. Tuesday, Nov. 14
On Jan. 28, 2017, a mosque in the town of Victoria, Texas, burned to the ground. After building lives there for more than 30 years, leaders of Victoria's Muslim community – Abe Ajrami, Omar Rachid and the founder of the mosque, Dr. Shahid Hashmi – watch in horror as their spiritual and communal home is destroyed. In a two-part docuseries from Independent Lens and Reel South, A Town Called Victoria chronicles the town and its community as they follow the trial and rebuild the mosque, learning through lessons of the past to find a collective way forward.
Groundbreakers
Premieres 7 p.m. Tuesday, Nov. 21
Billie Jean King and seven female sports icons discuss how Title IX and their own achievements changed the course of women's sports. The program features Nancy Lieberman, Chloe Kim, Naomi Osaka, Jackie Joyner-Kersee, Julie Foudy, Diana Flores and Suni Lee.
FRONTLINE: 20 Days in Mariupol
Premieres 9 p.m. Tuesday, Nov. 21
Take an extraordinary, one-of-a-kind view of the Russian siege of Mariupol, as seen through the lens of Associated Press video journalist Mstyslav Chernov – who, with two other AP colleagues, were the last international journalists left in the city at the time. 20 Days in Mariupol is a harrowing and visceral account of Russia's invasion of the city, including the bombing of a maternity hospital, and of Chernov's and his colleagues' eventual escape.
Inside the Warren Commission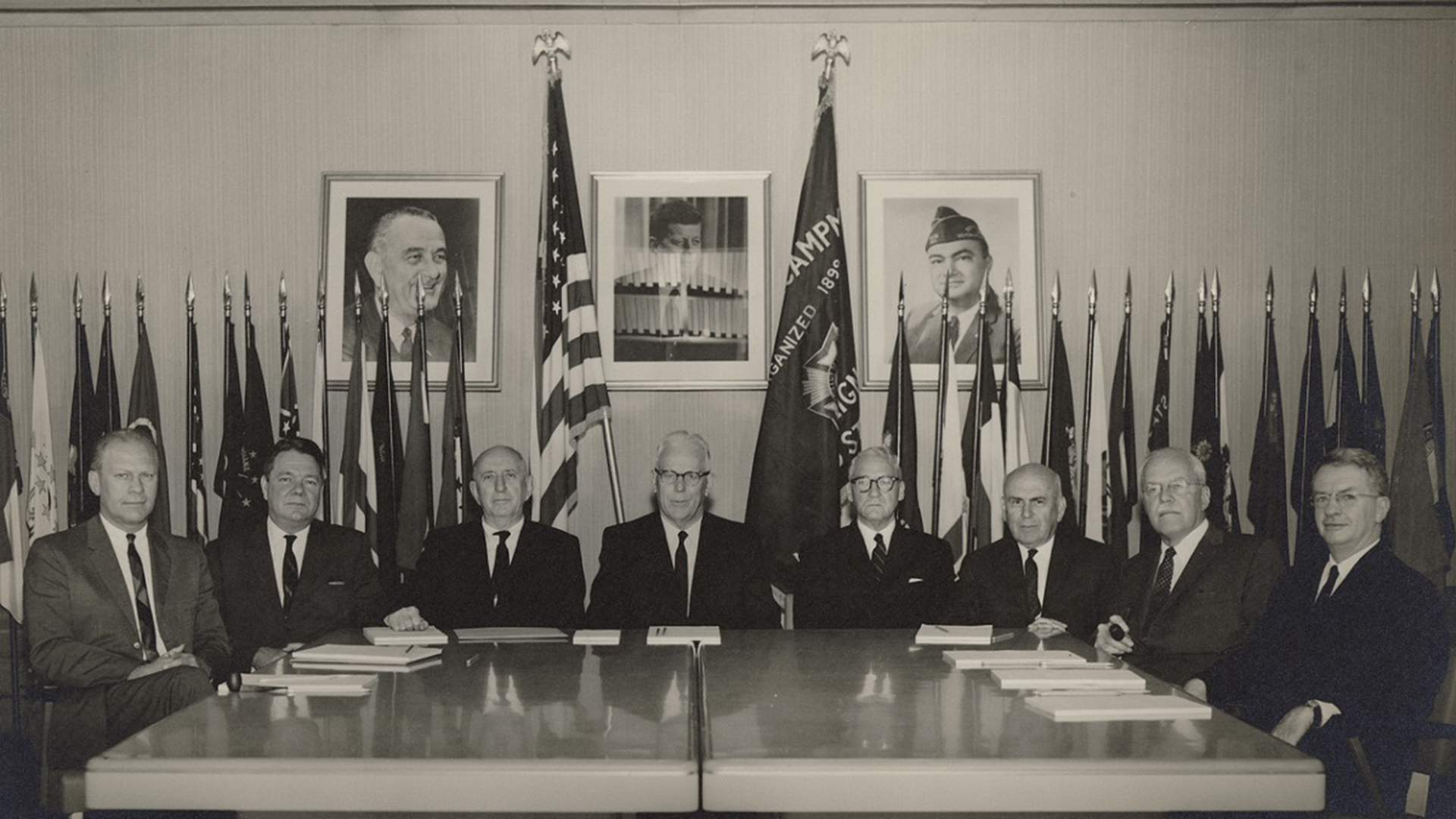 Premieres 10 p.m. Wednesday, Nov. 22
Discover the riveting account of the people who worked tirelessly to discover the truth behind the assassination of President John F. Kennedy. The Warren Report is perhaps the most misunderstood document in modern history and remains unread by most Americans. This documentary offers viewers insight into its content, the commission who authored it and their investigation. Based on new evidence, the film showcases the personalities, politics and challenges − both internal and external − that made this investigation one of the most controversial of our time.
Wisconsin's Scenic Treasures: Northwoods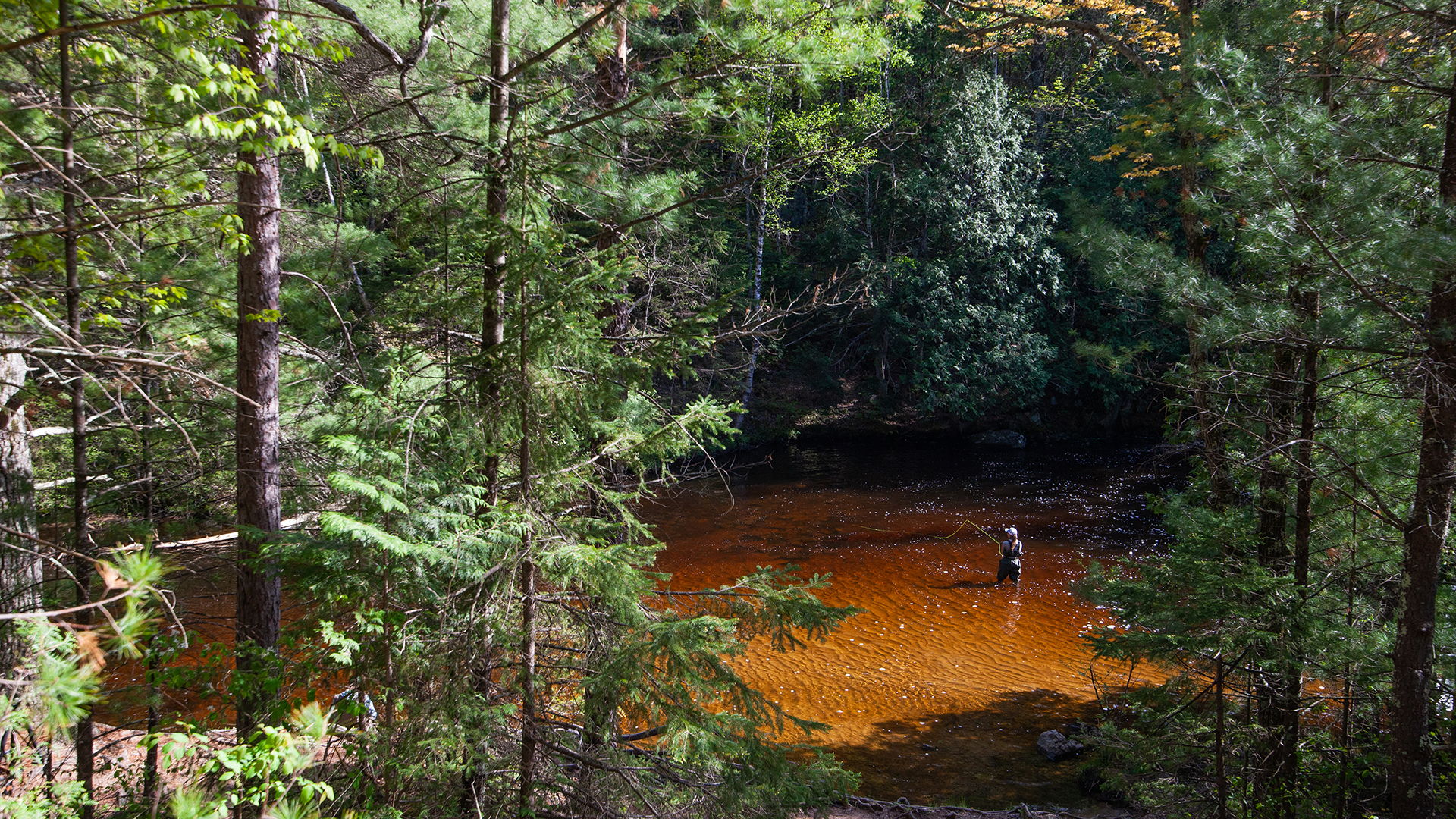 Premieres 7 p.m. Tuesday, Nov. 28
Wisconsin's Scenic Treasures: Northwoods continues the celebration of our state's natural landscapes. This exploration of Wisconsin's northern forests, lakes, parks and natural areas takes the viewer to widely cherished locales as well as lesser-known secluded spots. Experience this panoramic compilation of our treasured "Up North" wonders.
Above: Park ranger Quinn Henseler took the PBS Wisconsin production crew to one of her favorite fly fishing spots: Veteran's Falls in Marinette County. Photo by Emily Julka.
Doc Martin Made in Wisconsin Rick Steves Frontline Program Schedule