Preview all-new Hispanic Heritage Month programs premiering this month
September 11, 2023 Alyssa Beno Leave a Comment
Hispanic Heritage Month begins Sept. 15! Join PBS Wisconsin in celebrating the contributions and influence of Hispanic Americans on the United States with these all-new programs premiering in September and October, and available to stream on the free PBS App.
POV: Bulls and Saints
9 p.m. Monday, Sept. 18
After 20 years of living in the United States, an undocumented family decides to return home. Little do they know it will be the most difficult journey of their lives. Set between the backdrop of the rodeo rings of North Carolina and the spellbinding Mexican hometown they long for, Bulls and Saints is a love story of reverse migration, rebellion and redemption.
Becoming Frida Kahlo
8 p.m. Tuesdays beginning Sept. 19
Explore the life of celebrated artist Frida Kahlo in a three-part docuseries. See the major personal and political events of her life, including her stormy and devoted relationship with artist Diego Rivera, whom she married not once, but twice.
Independent Lens: Sansón and Me
9 p.m. Tuesday, Sept. 19
Filmmaker Rodrigo Reyes is inspired to make a documentary about Sansón, an immigrant serving life for first-degree murder, but authorities won't allow the incarcerated young man to be filmed. In light of this, Sansón's story is shared through dramatic reenactments of his letters, using members of his own family as actors.
Pati's Mexican Table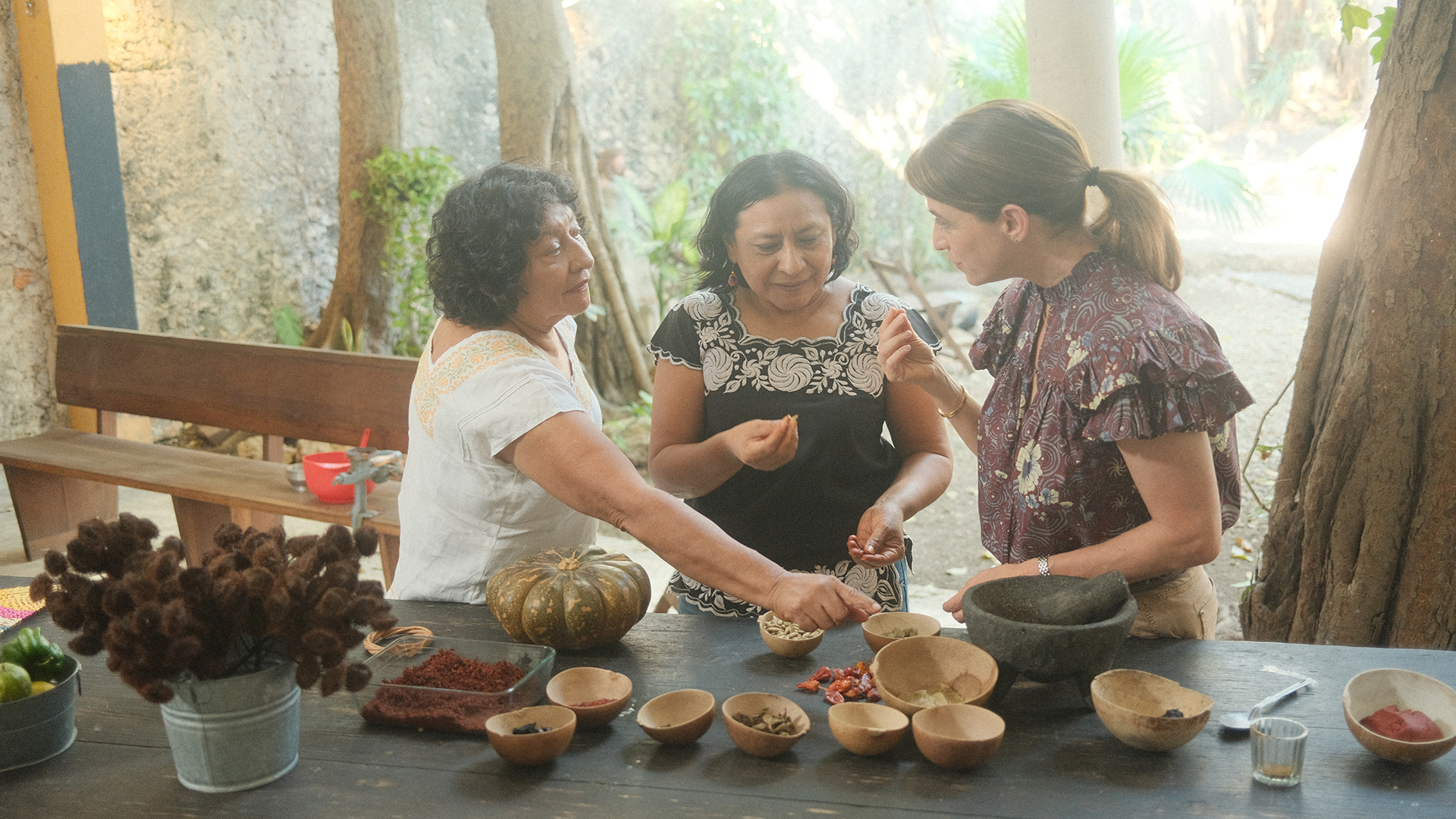 Season 12 premieres 2:30 p.m. Saturday, Sept. 23
Chef, author and award-winning host Pati Jinich invites viewers to take a deep dive into Yucatan. While here, she explores pink salt harvesting in Las Coloradas, the colonial food and drink of the Haciendas, the legends behind cenotes or deep water holes, the history behind ancient ruins and the foods that have been passed down by the Maya. Back at home, Pati shows viewers how to bring all these ingredients and flavors into their own kitchens.
36th Hispanic Heritage Awards
3 p.m. Sunday, Oct. 1
Celebrate the recipients of the Hispanic Heritage Awards. The evening includes performances and appearances by some of the country's most celebrated Hispanic artists and visionaries.
American Masters: A Song for Cesar
4 p.m. Sunday, Oct. 1
Trace the life and legacy of labor activist Cesar Chavez. Through interviews with Maya Angelou, Joan Baez, Carlos Santana and more, see how music and the arts were instrumental to the success of the farmworkers' movement Chavez helped found.
Independent Lens: El Equipo
9 p.m. Monday, Oct. 9
Legendary United States anthropologist Dr. Clyde Snow sets out to train a new group of Latin American students in the use of forensic anthropology. Their goal: to investigate disappearances in Argentina during the "dirty war." The group expands its horizons, traveling to El Salvador, Bolivia and Mexico, doggedly working behind the scenes to establish the facts for the families of the victims.