Fun Challenges and Beautiful Exhibits of the Virtual 2021 Great Wisconsin Quilt Show
August 5, 2021 Tara Lovdahl Leave a Comment
As we navigate through the end of the pandemic, the 2021 Great Wisconsin Quilt Show will again offer a safe, digital event to unite and engage our quilting community. Every year, we receive dozens of dazzling entries to our quilt challenges, and this year has already proven to be no exception. 
Juried entries to our challenges will be included in photo gallery exhibits on our website, along with other featured exhibits that celebrate the art of quilting. Have you ever wondered how quilts are judged? Watch this clip from the 2016 Great Wisconsin Quilt Show to learn how entries are evaluated, then continue scrolling for a preview of this year's quilt challenges.
How Quilts are Judged
Enjoy this clip where Carol Butzke, National Quilting Association certified judge, talks to Sewing With Nancy host Nancy Zieman about the 2016 Best of Show quilt and describes the features that make it truly stand out.
For more information about this year's virtual event, visit quiltshow.com to register now, and join us there Sept. 9-11 to enjoy the following exhibits and more!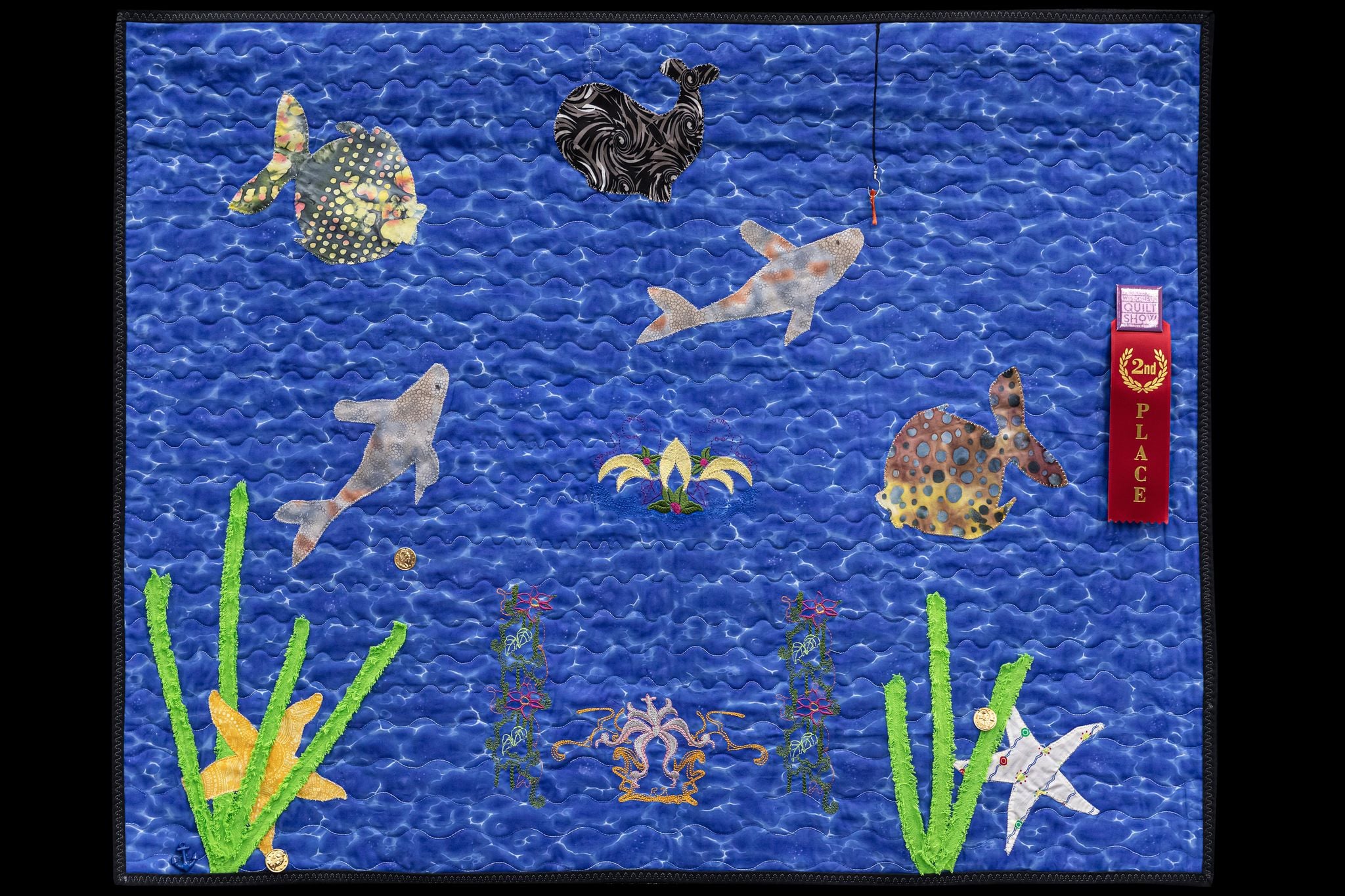 Be wowed by the amazing creations from youth quilters ages 15 and under! There is still time to submit quilts to this challenge. All entry forms and quilts must be received by Aug. 14, 2021. Visit quiltshow.com/quilt-contest for the form and more information.
Pictured above is the 2nd place winning quilt from 2020, "The Underwater Kingdom" by Maxwell Gibson of Goshen, Indiana.
100 Years of Art Deco Quilt Challenge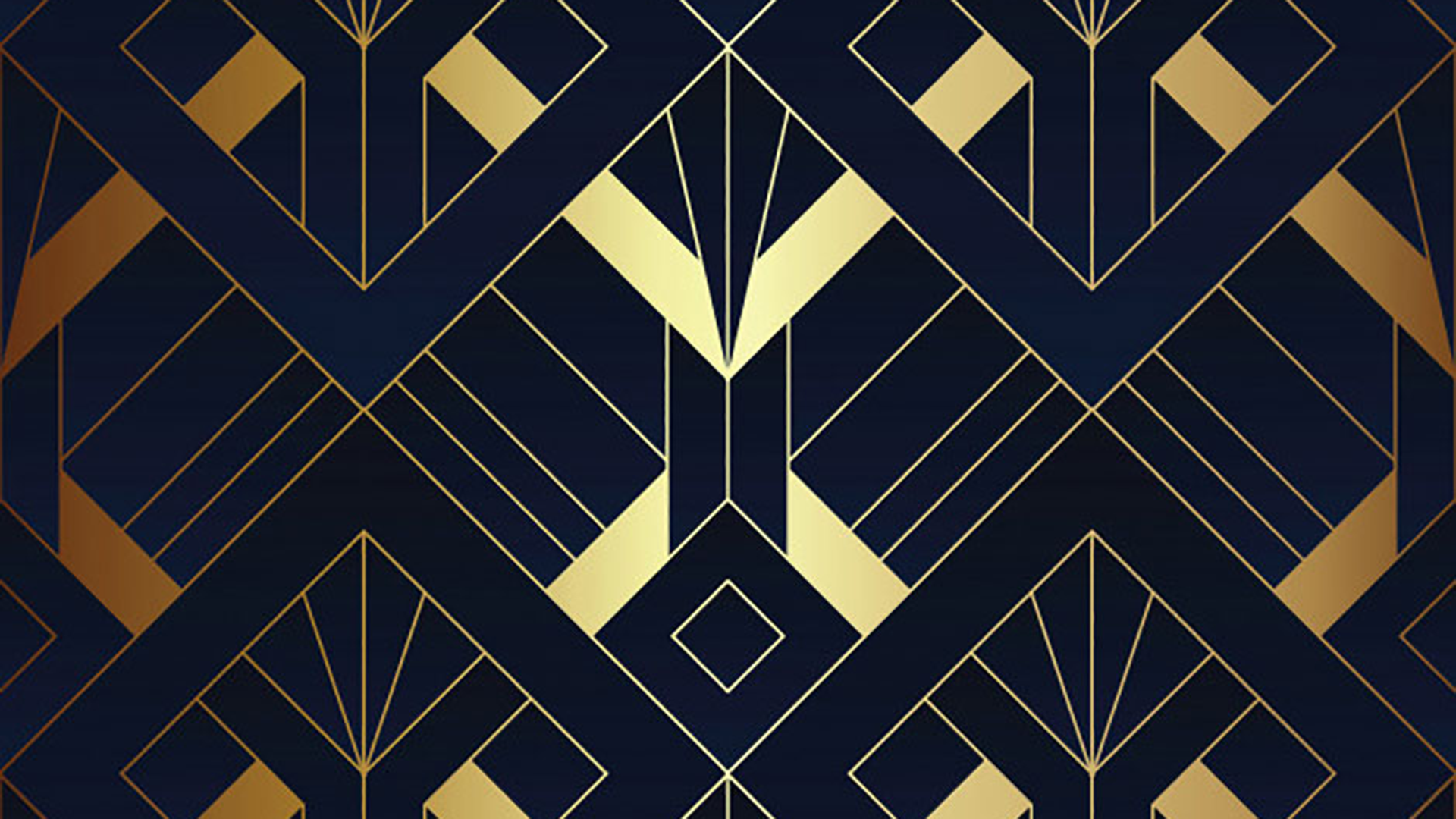 Get lost in the decadent details found in this year's 100 Years of Art Deco quilts. All quilts are made from fabrics that represent the Art Deco theme, which includes geometric forms, bold outlines, zigzags and more. 
Starting Sept. 9, vote for your favorite 100 Years of Art Deco quilt for this year's Viewers' Choice Award, at quiltshow.com/vote.
Panel Quilt Challenge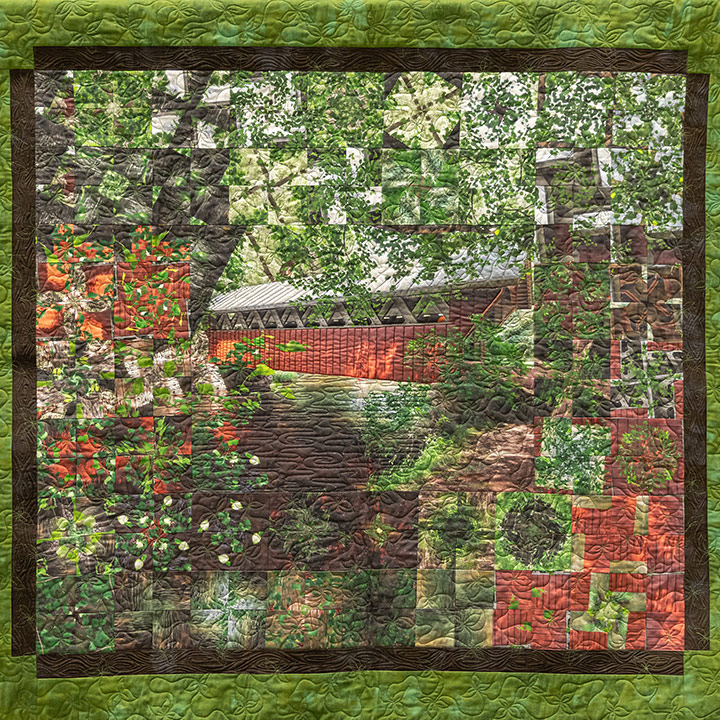 Immerse yourself in this collection of quilts created with the main design made from fabric panels. Pictured above is "Bridge at the Red Mill," by Janell Weinberger of Sun Prairie, Wisconsin.
Modern Mini Quilt Challenge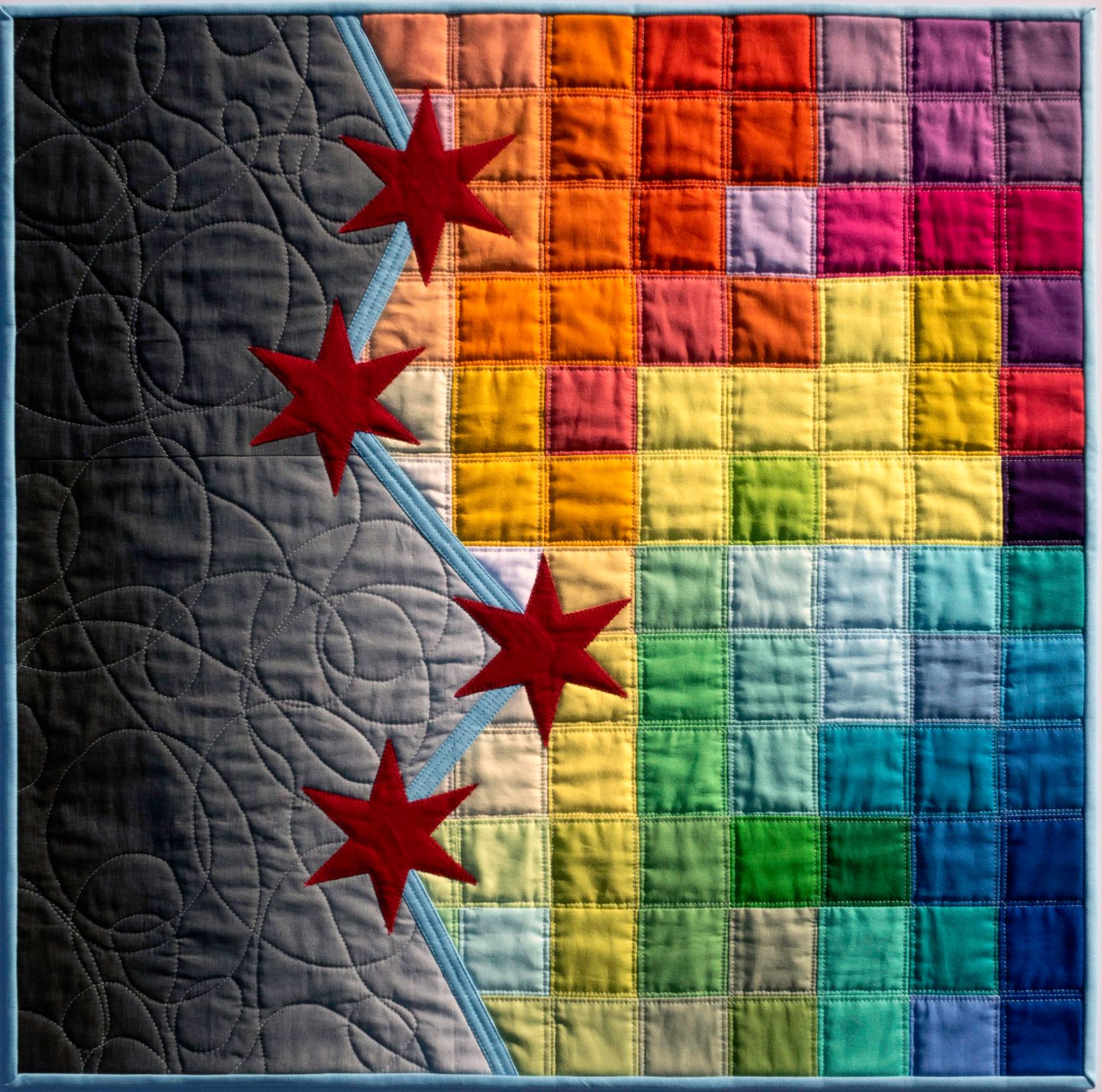 Enjoy this unique collection of mini quilts that have a modern twist! All quilts in this exhibit measure 24" square or less. 
Pictured above is "My Brain on the CMQG" (24 x 24 inches) by Melissa Bogusch of Oak Park, Illinois.
Her artist statement:
I designed this quilt for the Chicago Modern Quilt Guild's 10th Anniversary Mini Quilt Challenge. From sketch to finished piece, this design represents my brain before joining the Chicago Modern Quilt Guild (left side of gray ombré fabric and scrambled quilting lines), and after joining the Guild (right side of brightly colored squares). The machine-appliquéd light blue bars and red stars harken to the city of Chicago's flag and symbolize the neurons and synapses firing to light up my brain once I discovered a new world of creativity and community.
For a full list of our 2021 exhibits, go to quiltshow.com/exhibit. There you can also view the 3D virtual galleries of the 2020 Quilt Show exhibits.
Nancy Zieman Kids' Quilt Sewing with Nancy quilting quilt Quilters Modern Mini Quilt Challenge The Great Wisconsin Quilt Show virtual quilt show Great Wisconsin Quilt Show 2021 Panel Quilt