Dr. Albert C. Barnes' Art Collection
August 4, 2012 Wisconsin Public Television Leave a Comment
Watch The Barnes Collection at 7 p.m. Sunday, Aug. 5 on Wisconsin Public Television.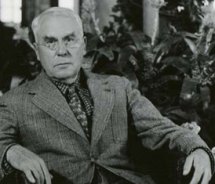 There's nothing quite like amassing a nice collection of art, especially if you can boast a collection larger than most museums. Of course for most of us, bankruptcy would probably be the final piece of the collection.
Controversy aside, it's amazing that one man could acquire so many pieces of art that years later would bring together so many brilliant minds to develop the Barnes Foundation campus. It's really a shame that more effort doesn't go into preserving art, but lately it seems to be a struggle just to keep the arts tradition alive.
Is it that we've grown to care less and less about the arts over the years? Or perhaps the definition has become so broad that it envelops more than we as a society can maintain? What do you think? Are the finer arts making a comeback or are they doomed to only being remembered in history books?
PBS public television Wisconsin Public Television Wisconsin Public Television Program History films Art Film