'Concerts on the Square' returns to PBS Wisconsin July 16 and 23
July 14, 2022 Samantha Nash Leave a Comment
After a long two-year absence, the Wisconsin Chamber Orchestra (WCO) has returned to the Wisconsin State Capitol to present its popular summer series, "Concerts on the Square," and they are partnering with PBS Wisconsin to bring two of the group's performances to televisions around the state.
The July 13 concert, "Reflections on Liberty" will feature the world premiere of Dr. Bill Banfield's concert work, "Testimony of Tone, Tune, and Time," inspired by the writings of Frederick Douglass, as well as music featuring guest artists Leotha and Tamera Stanley & Friends and the Middleton High School choir. It will air 6 p.m. Saturday, July 16 on PBS Wisconsin.
The July 20 concert will include a performance of "The Planets" by Gustav Holst, and will feature Ho-Chunk Nation performers Elliott Funmaker and The Wisconsin Dells Singers & Dancers, as well as an acknowledgement of Ho-Chunk Nation ancestral lands. That concert will air 6 p.m. Saturday, July 23 on PBS Wisconsin.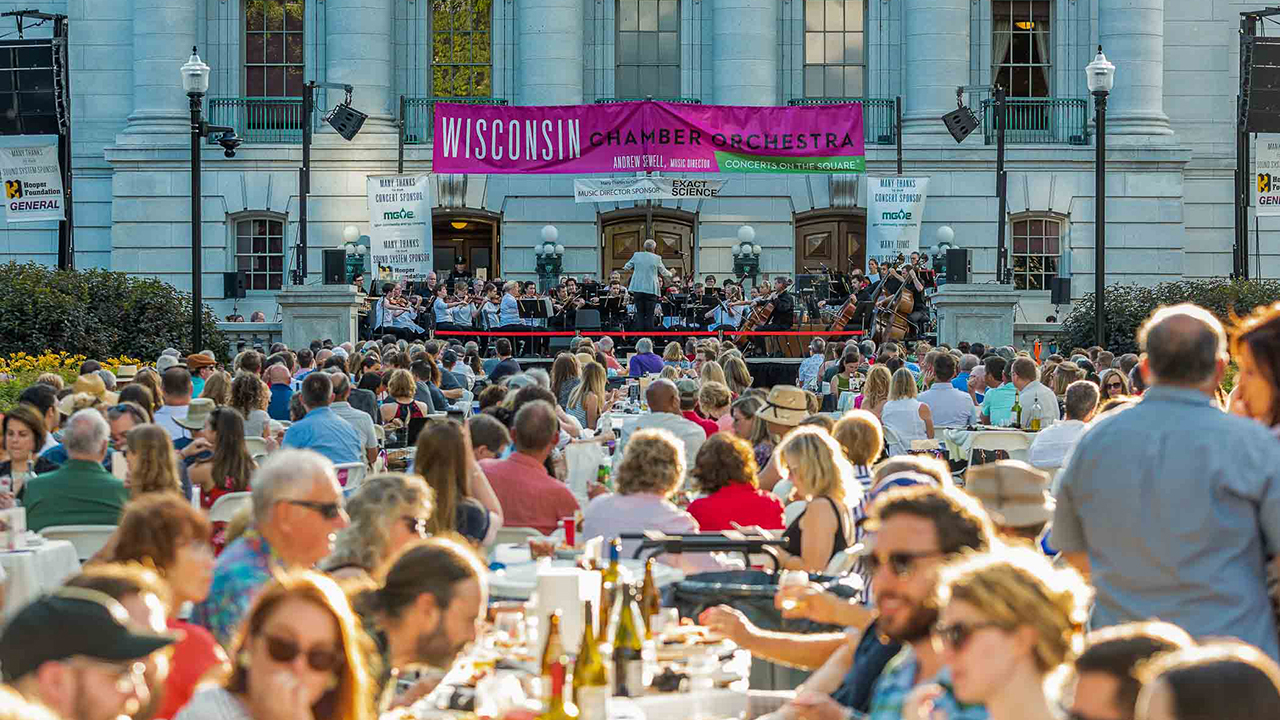 Although restrictions related to the COVID-19 pandemic limited the WCO's ability to perform at the Capitol, the concert series did continue with a smaller footprint over the last two years. The group was able to perform a number of concerts at Breese Stevens Field in Madison during the summers in 2020 and 2021. WCO CEO Joe Loehnis expressed excitement about the series' return to form for its 38th season.
"Our musicians can't wait to play again for the tens of thousands of people who come out each week," Loehnis said. "We needed to get back to the square. That's home. But it's about so much more than the music. It's about bringing our community together for a free event they can count on throughout the summer."
Everyone is welcome to pack a picnic and lay down a blanket on the Capitol lawn to enjoy the concerts, which begin at 7 p.m. The orchestra will perform again on July 27, and the series will conclude on Aug. 3.
If you want to avoid the crowds, tune in to PBS Wisconsin at 6 p.m. July 16 and 23 to enjoy the performances from the comfort of your couch!