A Look Ahead With WPT's Director of Programming
September 7, 2012 Wisconsin Public Television Leave a Comment
Garry Denny is Director of Programming for Wisconsin Public Television. He is responsible for the acquisition, scheduling and delivery of programming services on WPT, and each month, he gives you the inside scoop on the best new programs in his post "A Look Ahead."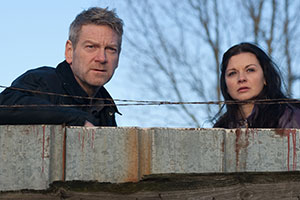 Masterpiece Mystery! "Wallander, Season 3"
Over the past several seasons public television has amassed a wonderfully unique and impressive collection of detectives as part of the Masterpiece Mystery! series. For my money the most unique addition to the lineup has been Kenneth Branagh as Swedish detective Kurt Wallander. Based on the mystery novels by Henning Mankell, "Wallander" mysteries are so moody, so dark, yet so totally mesmerizing. Against the serene and gorgeous backdrop of Skane, Sweden, Detective Wallander is faced with solving seemingly unimaginable crimes in a usually idyllic setting, while also facing some of his own personal problems and demons. "Wallander" is smart, thoughtful and totally engrossing television. Now in its third season "Wallander" has hit its stride and we hope will be a part of the Masterpiece Mystery! family for a long time. Masterpiece Mystery! "Wallander" airs on Sundays, September 9, 16 and 23 at 8 p.m.
Here's Kenneth Branagh on his character, Wallander:
"Sometimes he's a beautiful poetic mess, sometimes he's a just a mess, mess, but its genuine, there's an authenticity to him as a person that I like."
Watch Wallander, Series 3: Kenneth Branagh on Wallander on PBS. See more from Masterpiece.
Great Performances at the Met "Wagner's Ring Cycle"
I'll admit that opera isn't exactly the first television viewing choice for most people. In fact, it can be darn challenging and intimidating to watch, particularly for folks with precious little time to watch anything on television. However, as public television proves year round we are still the only channel on the air that provides consistent, quality arts programming. And, if you have the chance to see all or just part of "Wagner's Ring Cycle" you'll be glad you took the time.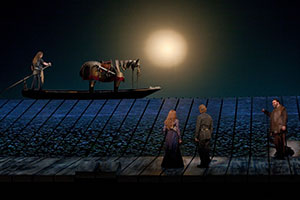 During the week of Sept. 10, Great Performances at the Met is bringing 17.5 hours of "Wagner's Ring Cycle" in its entirety over five nights. Night one features a brilliant documentary about the making of this all-new stage production, including great footage of rehearsals, building and operation of the immense sets, and interviews with the creative team responsible for pulling off this massive television event. Nights two through five feature "Wagner's Ring Cycle" in all its glory. It's both spectacular and grand, with a stage presentation that will blow your mind.
I doubt you'll watch all 17+ hours, but I urge you to at minimum to watch the documentary 8 p.m. Monday, Sept. 10 and also to see some of the actual opera during the rest of the week. You'll be glad you did. Great Performances at the Met "Wagner's Ring Cycle" premieres 8 p.m. Monday, Sept. 10 and continues all week.
Get a jump on this 17.5 hour event by previewing the first 30 minutes of Wagner's Dream, the documentary about the making of "Wagner's Ring Cycle."
Watch Sneak Peek: Wagner's Dream on PBS. See more from Great Performances.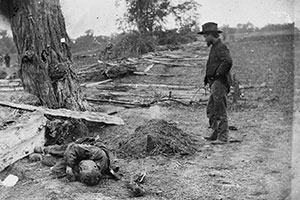 Death and the Civil War:
American Experience
I've written here several times before that no channel on the dial does history better than PBS. We prove that again with the premiere of a new Ric Burns (Ken's brother) documentary titled Death and the Civil War. In a style that we've happily grown accustomed to Ric Burns takes a look at the Civil War from the viewpoint of the war's effect and influence over the way in which our country dealt with the unprecedented death toll and carnage of the conflict. The film also examines how the war challenged American cultural attitudes about death and fundamentally transformed federal government policies toward soldiers. This is a moving and thought-provoking film that gives a fresh look at something I feel we have easily taken for granted. Death and the Civil War: American Experience premieres 7 p.m. Tuesday, Sept. 18 and encores at 8 p.m. Thursday, Sept. 20.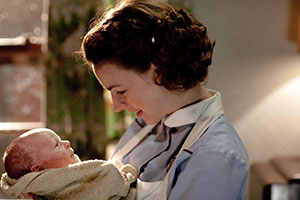 Call the Midwife
As you know, public television made popular culture headlines this year with the return of Masterpiece Classic "Downton Abbey," which has gone on to become our most popular series in more than a decade. On the heels of that critical and audience success the programmers at PBS went shopping for more series that could appeal to the "Downton" fans and give our Sunday night lineup a solid boost in the new fall season. Well, they found it! Call the Midwife is a new six part drama series set in London's east end in the 1950s and follows the intimate and harrowing experiences of midwives.
View an extended preview of Call the Midwife and watch other behind-the-scenes videos on riding bikes and working with babies on set.
In a nutshell, the plot of this wonderful series follows newly qualified midwife Jenny Lee and the work of midwives and the nuns of Nonnatus House, a nursing convent, coping with the medical problems and personal challenges. I've previewed the first three episodes and can tell you that Call the Midwife is as engaging a drama as I have seen in a long while. And, just between you and me: there are more episodes in the works. Call the Midwife premieres 7 p.m. Sunday, Sept. 30. In case you miss some or all of the Sunday episodes I've scheduled an encore run on Thursdays at 9 p.m. beginning Oct. 18.
PBS Wisconsin Public Television American Experience Masterpiece civil war Call the Midwife