Meet the candidates running in Wisconsin's 2022 lieutenant governor primaries
In the Aug. 9 partisan primaries for lieutenant governor of the state, David King, Will Martin, Roger Roth, Patrick Testin, David Varnam, Cindy Werner, Jonathan Wichmann and Kyle Yudes are seeking the Republican nomination while Peng Her and Sara Rodriguez are seeking the Democratic nomination – the winners in each will face off in the Nov. 8 election.
August 2, 2022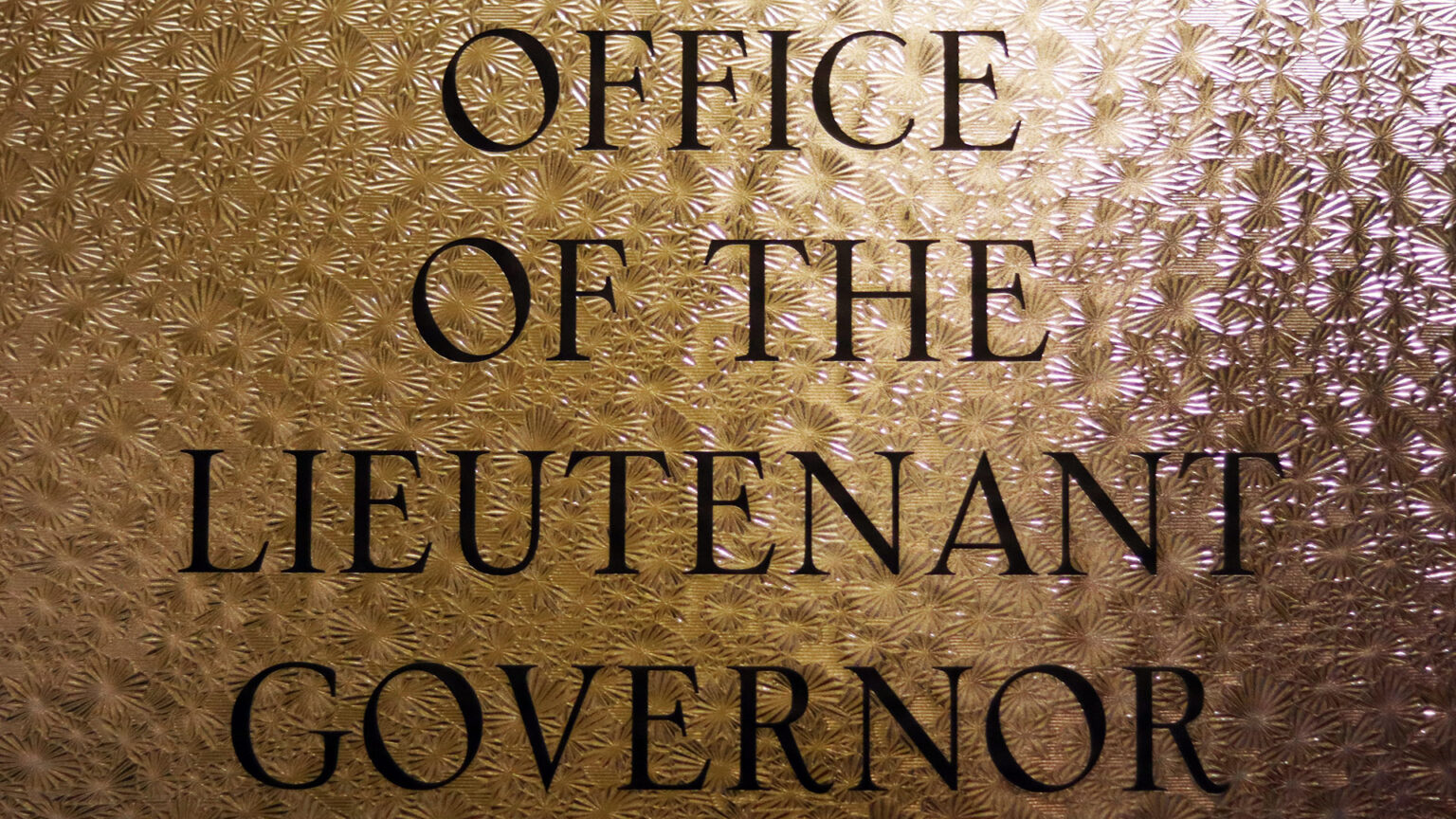 ---
While the role of the lieutenant governor is a low-key, largely as-needed position in Wisconsin government, many of those who have held the job go on to seek higher office.
Case in point: The state's two most-recent lieutenant governors are currently running in high-profile 2022 races. Rebecca Kleefisch, who was lieutenant governor for eight years under former Gov. Scott Walker, is running in the Republican primary for governor. Meanwhile, current Lt. Gov. Mandela Barnes, a Democrat who won election with Gov. Tony Evers in 2018, is running in the primary for U.S. Senate.
One reason lieutenant governors don't usually garner much attention or recognition is that the office has no mandated duties. According to the Wisconsin Constitution, the lieutenant governor's sole responsibility would be to step in and lead the state if the governor becomes incapacitated or gravely ill, dies, resigns or is removed from office.
When in office, lieutenant governors from both major parties have used the position to act as a cheerleader for Wisconsin, making appearances to recognize and acknowledge different initiatives and individuals around the state. The lieutenant governor also often acts as a policy advocate, speaking about various efforts and decisions made by the governor and serving on committees – as the governor's surrogate – when needed.
In 2022, there are eight Republicans and two Democrats looking to become the state's second-in-command in the primary election on Aug. 9. The top vote-getter from each party will advance to the general election on Nov. 8.
Here are these 10 candidates for lieutenant governor, listed alphabetically.
Peng Her
Democratic candidate for lieutenant governor
Her is the founder and chief executive officer of the Hmong Institute, a Madison-based non-profit that provides training and outreach to communities of color on issues such as health care and education. Originally from Laos, he's been a restaurant owner and has worked on a number of economic, community and neighborhood initiatives in Madison.
On the issues, his campaign website states, "I will always defend reproductive rights, work to end gun violence, protect our right to vote, increase access to health care and support Wisconsin's agricultural economy."
David King
Republican candidate for lieutenant governor
King is a pastor and the founder of Wisconsin God Squad, a Christian community organization that works to improve the life for families living in Milwaukee through employment assistance and other initiatives. He has also created transitional housing organizations and has led other community outreach efforts.
His campaign website lists priorities such as "restarting the economy, preserving freedom and restoring parents' rights."
Will Martin
Republican candidate for lieutenant governor
Martin founded a government agency consulting firm and runs an investment fund based in Racine. He also worked in multiple state agencies for former Gov. Scott Walker and was part of former Gov. Tommy Thompson's executive staff.
His campaign website lists inflation, housing and the economy among his priorities. He's also calling for the state to sell underused office buildings and states that voters "deserve leadership that will watch over their money, use it wisely and reduce costs … I'm ready to act as a watchdog for Wisconsin taxpayers and eliminate waste wherever it exists."
Sara Rodriguez
Democratic candidate for lieutenant governor
Rodriguez is a nurse and state representative for Assembly District 13, which covers areas in Waukesha County and western suburban Milwaukee County. As an elected official, she has sought to pass legislation related to voter registration, health care and student loan repayment.
On her campaign website, Rodriquez says, "We know our community is stronger if we reduce gun violence. We know that helping mothers and children with prenatal care, maternal support, paid family leave, and stronger early childhood education makes families and communities stronger. We know that when we invest in education we make our economy stronger."
Roger Roth
Republican candidate for lieutenant governor
Roth is a state senator representing Senate District 19, which covers portions of the Fox Valley, including Appleton, Neenah and Menasha and areas to the north and west. Recent legislative efforts have addressed reducing individual income taxes, restructuring the Milwaukee public school system and restricting governmental use of drones. Roth is a captain in the Wisconsin Air National Guard and he previously worked as a manager in his family's construction business.
His campaign website states education, elections, gun ownership rights, the economy and eliminating abortion as his priorities, stating that if elected, he "will ensure Wisconsin residents can speak their minds, worship how they want and protect their families without fear."
Patrick Testin
Republican candidate for lieutenant governor
Testin is a state senator representing Senate District 24, which covers Stevens Point, Wisconsin Rapids and areas to their south and west. He works as a sales representative for a wine distributor. Recent legislative efforts include bills related to crime and court data, tax credits for media advertising and charging decisions related to election fraud.
His campaign website lists the economy, elections, gun rights and opposing abortion as his priorities, stating, "We need strong, conservative leaders that aren't afraid to take a stand, fight for policies that better the lives of all Wisconsinites and stop harmful policies of government overreach."
David Varnam
Republican candidate for lieutenant governor
Varnam is a former mayor of the city of Lancaster. He recently served as the president of the Grant County Economic Development Corporation and as a board member of the Lancaster Area Chamber of Commerce. He belongs and has worked for the Christian ministry Focus on the Family.
His campaign website points to taxes, law enforcement, agriculture and abortion as main issues of this election, stating, "We need a lieutenant governor who will work to reduce taxes on our residents and businesses, stand up for the unborn and listen to the needs of our communities."
Cindy Werner
Republican candidate for lieutenant governor
Werner is an army veteran and state ambassador for the Wisconsin chapter of the Frederick Douglass Foundation. With others, she has been the plaintiff in lawsuits against the cities of Milwaukee, Madison, Racine, Kenosha and Green Bay for accepting grants from a non-profit created by Facebook founder Mark Zuckerberg to help run the 2020 elections. (None of the lawsuits have been upheld in court thus far.)
Her campaign website lists election fraud, mask mandates and critical race theory among the reasons she's running for the office, and states, "Once elected I will continue to focus on getting rid of same-day registration and voting."
Jonathan Wichmann
Republican candidate for lieutenant governor
Wichmann is the owner of a marketing and consulting firm based in Franklin.
On his campaign website, he lists priorities like abolishing the state income tax, supporting legal immigration, shrinking the size of government and legalizing marijuana for medical use among the reasons he's running for office. His online biography states, "I have over a decade of corporate experience and eight years of being a small business owner … I want to see the state of Wisconsin thrive like I know it can and should and it is not happening under the current leadership."
Kyle Yudes
Republican candidate for lieutenant governor
Yudes is an insurance agent and entertainer who lives in Eau Claire. He is also a speaker and educator with the Constitutional Law Group, which states it is "a team of volunteer Patriots" and claims the federal government has "a master plan for world domination."
His campaign website lists supporting farmers and education among his priorities, stating, "If our representatives refuse to honor their oath of office to protect and defend the constitution of the United States and of this state, then we must replace them with people who will."
---
Recent Here & Now
//php dynamic_sidebar( 'news-sidebar-2' ); ?>