'Here & Now' Highlights: Abigail Swetz, Jay Rothman
Here's what guests on the June 3, 2022 episode said about active shooter drills in Wisconsin schools and the priorities of the new UW System president.
June 6, 2022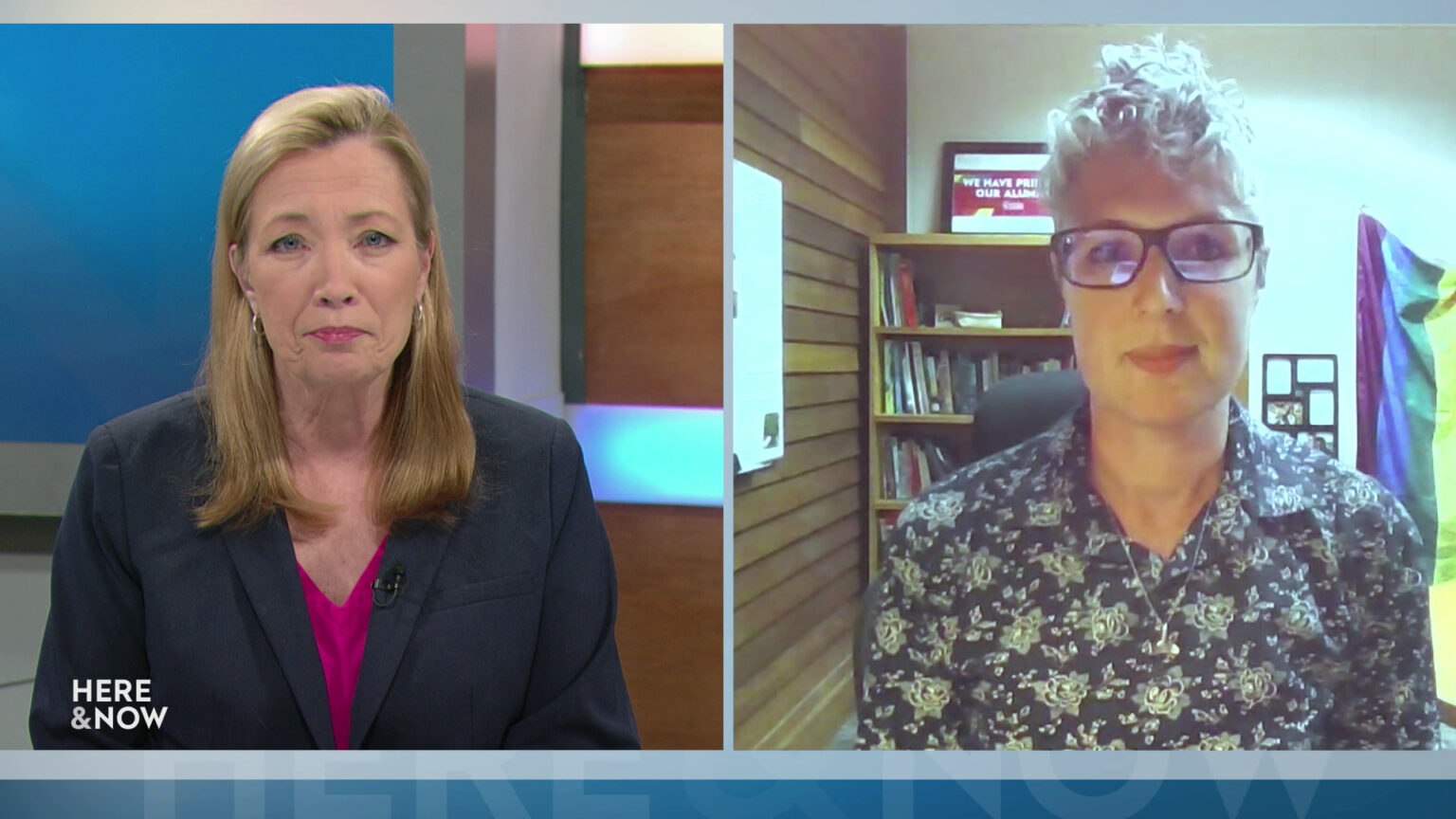 ---
Wisconsin law requires schools to conduct at least one school violence drill every year, otherwise known as active shooter drills — Abigail Swetz, communications director at the Wisconsin Department of Public Instruction and a former teacher, described these drills and explained why they are considered necessary. New UW System President Jay Rothman shared his priorities as he takes the helm of 13 universities across 26 campuses and a statewide extension network.

Abigail Swetz
Communications director, Wisconsin Department of Public Instruction
A former teacher who is communications director at the Wisconsin Department of Public Instruction, Abigail Swetz discussed why active shooter drills are conducted in schools and the reasons that they are a required safety practice. Swetz reflected on impacts these drills have on students in the aftermath of mass shootings like the one in Uvalde, Texas.
Swetz: "I think what we have to keep in mind is that students who are experiencing an active shooter drill are literally experiencing the behavior they would have to do in the face of a terrorist attack, because that is what an active shooter situation is. And so, of course, they're terrifying. That's exactly the expected response to that kind of situation. I understand that these drills are designed to make sure that our behavior can be safe, but they're also traumatizing in and of themselves. I think back to [how] sometimes the active shooter drills are very difficult to supervise — they are tense situations. The lights are off. We're in a corner. It is a very terrifying situation. I think through the times in my classroom when it seemed like they weren't going well, when students were potentially being disruptive, moving too much, talking, when they weren't supposed to be talking. And I remember processing that with them afterwards. Why was that happening? How can we make sure our behavior looks different going forward? The thing was — they explained to me and I'm really glad that they did and that I listened — it wasn't because they were trying to be disruptive. They weren't being disrespectful. They were scared. And none of us are our best selves when they're scared."

Jay Rothman
President, University of Wisconsin System
Jay Rothman started his new position as president of the University of Wisconsin System on June 1, and discussed his first priorities for promoting higher education in the state. Rothman outlined his focus on students, including around principles of diversity, equity and inclusion.
Rothman: "I break that down in a variety of different pockets. One is dealing with prospective students from underrepresented groups and making sure that there is a path forward for them. Affordability is a big piece of that. Student focus is a big piece of that. But we also have to make sure that they feel that they belong and they are part of the university community. Whatever of the 13 universities they may happen to be or whatever campus they happen to be on, that is particularly important and a driving force. We also have to support them in their journey because it is unconscionable to me to say, well, we recruit them and then they're on their own. That's not fair. They have to be supported along the way, and we have to have the resources to help them so that they can succeed."
Editor's note: PBS Wisconsin is a service of the University of Wisconsin-Madison and the Wisconsin Educational Communications Board.

Watch new episodes of Here & Now at 7:30 p.m. on Fridays.
---
Recent Here & Now
//php dynamic_sidebar( 'news-sidebar-2' ); ?>