Evers Says Mask Mandate Working, Still Waiting for GOP COVID Plan
October 22, 2020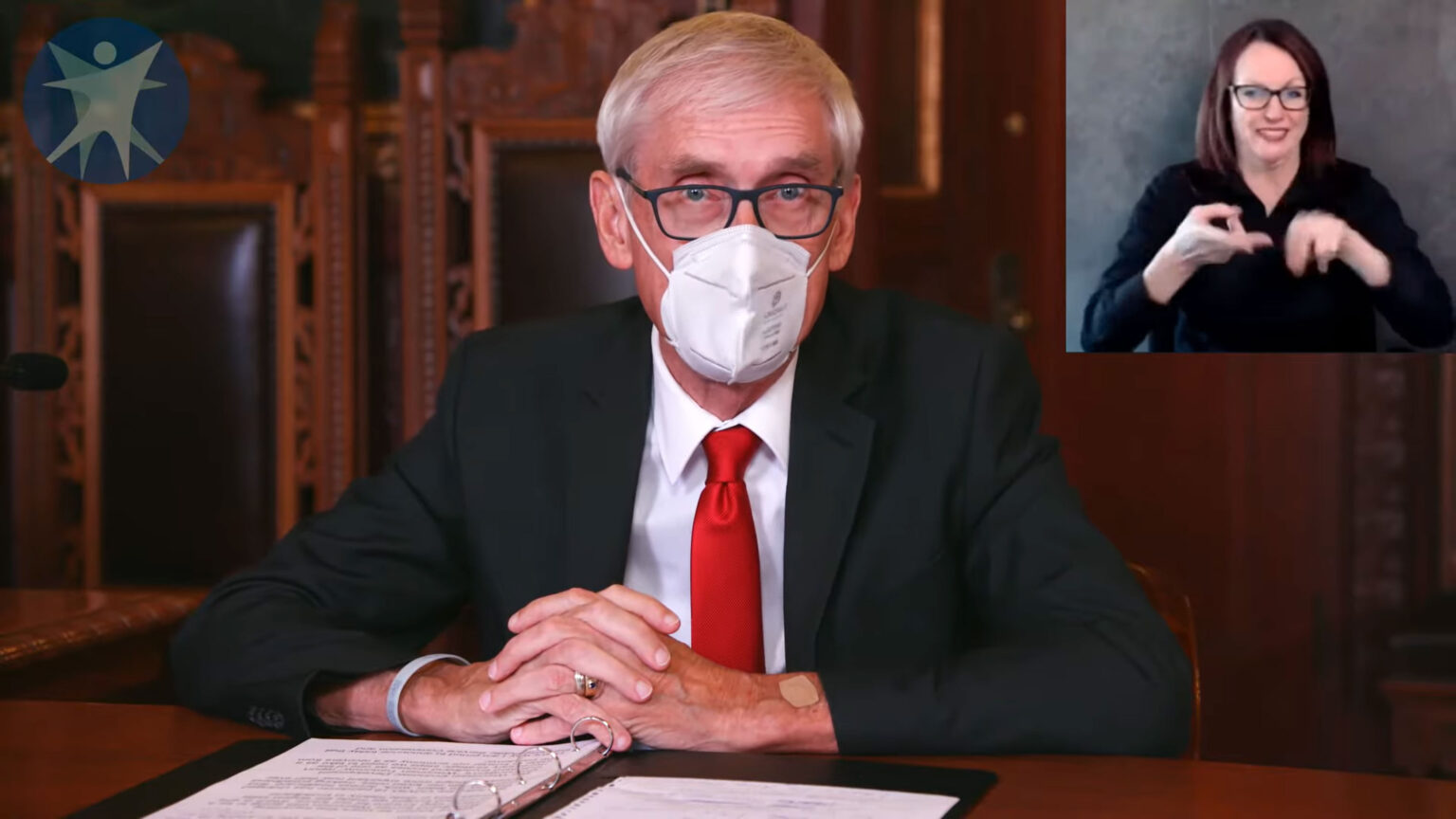 ---
Gov. Tony Evers said during a Thursday media briefing he is still waiting to meet with legislative Republicans on a state-level COVID-19 response.
"I think both leaders do want to meet at some point in time, I'm guessing the national election is playing a role in that," Evers said.
The governor also responded to state Rep. Joe Sanfelippo, R-New Berlin, who said during a Wisconsin Eye interview that there was little action the state could take in response to the pandemic.
"It took my breath away a little bit," he said. "We just can't say, let's see what happens, that is not an appropriate response."
State epidemiologist Dr. Ryan Westergaard said the measures that Wisconsin has in place, like a statewide mask mandate and 25% capacity limit on indoor public gatherings, have a demonstrable effect on slowing the virus.
"If we do nothing…it's very rapid [spreading] and a larger proportion of people will become exposed in a relatively short period of time," Westergaard said. "We saw that in April in New York City. So left to its own devices, we could have 10 times more cases and more deaths than we have right now."
Evers bemoaned the partisan pushback he has received from his public health orders.
"We believe that the orders have made a difference, it would be worse without them," Evers said. "And frankly, the science is all about [supporting] the things we're talking about—I just can't make up crap out of thin air here."
Some Republicans pushed Wisconsinites Thursday to take further precautions. Senate President Roger Roth urged mask wearing and social distancing as the state enters a "precipice."
"We are at the precipice for COVID-19 in our state, and more specifically in Northeast Wisconsin," he said. "We all have the individual responsibility to take preventative measures to keep our communities safe."
On Thursday, Wisconsin recorded 3,413 new cases of COVID-19, a downtick from the record highs earlier in the week that could have been caused by a state system outage for maintenance over the weekend. The seven-day average cases remains near the record high, sitting at 3,396 on Thursday.
The census of the alternative care facility at State Fair Park remains at a single patient. The CEO of the facility Deb Standridge said the site can now administer remdesivir, an antiviral medication used to treat the coronavirus.
Health officials said hospital capacity continues to be a concern for the state's health care infrastructure.
"We are pulling all the levers that we can," said health secretary Andrea Palm, adding that the state could seek staffing help from the Federal Emergency Management Agency if there becomes a dire shortage.
---
Recent Here & Now
//php dynamic_sidebar( 'news-sidebar-2' ); ?>