District Attorney Races In Wisconsin Are Often Uncontested
Why do few DAs in the state face challengers, and what doe that means for the justice system?
Wisconsin Public Radio
June 1, 2021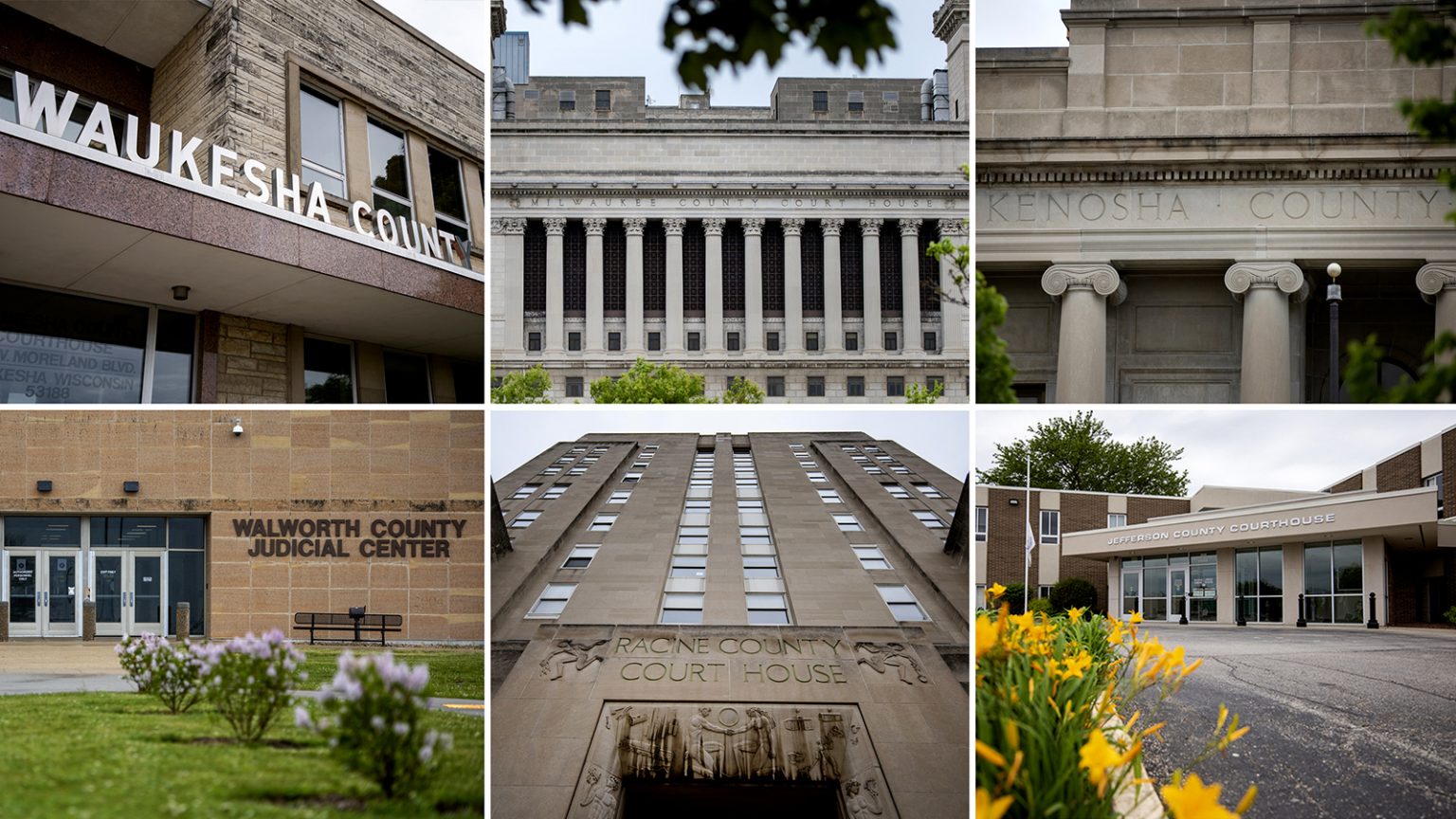 ---

These reports are a WisContext collaboration between PBS Wisconsin and Wisconsin Public Radio.
By Bridgit Bowden, Wisconsin Public Radio
Kimberly Lawton didn't always want to go into criminal law. In fact, when she was in law school, she found it depressing.
"I just saw the sadness," she said. "Victims that didn't have resolution, and defendants or inmates that have just such trauma in their own lives."
But after a few years of working in the legal system, she began to see potential for change, and she wanted to be a part of it. So she did something that few people do — she ran against an incumbent district attorney.
"My husband and I basically just went out and knocked doors and said, 'This is who I am, and this is what I would like to see,'" Lawton recalled.
She was elected Bayfield County district attorney in 2016, but her drive to hold one of Wisconsin's county DA seats is relatively rare.
In 2020, only seven of the state's 71 district attorney seats were contested — four in the November general election, and three in the partisan primary. (Menominee and Shawano counties share a district attorney).
In Price County, there wasn't even anyone officially on the ballot, leaving the race to be decided by write-in votes.
The lack of competition is not a new phenomenon, and not surprising to most people who work in the legal field. However, criminal justice experts from both prosecution and defense backgrounds, as well as reform advocates told WPR that the justice system as a whole would benefit from more competition because district attorney is such an important office.
"It is in fact the most powerful position in the criminal justice system," said Lanny Glinberg, an assistant professor at the University of Wisconsin-Madison Law School. "Prosecutors wield considerable discretion in the decision whether to charge, what to charge and how to resolve cases."
Their decisions can directly affect incarceration rates and can make or break criminal justice reform efforts in areas like low-level drug offenses, treatment court programs and parole and probation violations, according to reform advocates.
Still, the hurdles to increasing competition are obvious, those in the legal field said. First of all, running for office can be expensive. Lawton, the Bayfield County DA, spent several thousand dollars of her own money on her campaign.
It's also a difficult job, with heavy scrutiny and lower pay prospects than working in private law. In some parts of the state, especially rural areas that already face lawyer shortages, there may not be any qualified or interested candidates.
According to Dodge County District Attorney Kurt Klomberg, there's also a recruitment problem. Klomberg is the president of the Wisconsin District Attorneys Association, and said the way prosecutor salaries are set in Wisconsin discourages people from running for the office.
Elected district attorney salaries are based on county population, while assistant DA salaries are on a progression plan. So it's possible for assistant DAs to make more money than the prosecutors they work under. That's a problem, Klomberg said.
"There's a disincentive to our experienced prosecutors to step up," he said.
Some assistant district attorneys don't want to become district attorneys, Klomberg said. Others may know that by the next four-year term, they'll be earning more than the set DA salary.
"They're looking in their crystal ball and saying … 'Why should I?'" he said.
The District Attorneys Association, along with the State Public Defender's Office, the Association of State Prosecutors, the state Department of Justice and the Director of State Court's Office have proposed that the Legislature change the way DA salaries are set during this year's budget process.
They want district attorney salaries to be standardized across the state, and to ensure salaries are as high as the maximum salary for assistant district attorneys for all counties except Milwaukee — where the DA's salary already tops the maximum assistant DA salary because of population size.
Klomberg thinks this will encourage more people to run for the position, and will be a good thing for the justice system overall.
"I think that having more competition in the DA's races is going to serve the public," he said.
In the state public defender's office, legislative liaison Adam Plotkin agrees.
"It's always good when they're competitive elections," he said. "It forces issues to get talked about, it helps the electorate understand where a candidate may stand and what they might do if they're elected to office. When there's no contested race, those questions often aren't even asked."
District attorneys are extremely powerful, Plotkin said, and their decisions of whether or not to bring charges can help keep people out of "the system."
"When we look at something even like simple possession of marijuana, the DA could simply decline to issue charges in those cases, and that would have a significant effect," he said.
Milwaukee County District Attorney John Chisholm said he doesn't believe prosecutors should draw hard lines about what crimes they will and won't charge.
"I've always been very careful about that," he said. "In the sense that I recognize the discretion that I'm afforded in evaluating each individual case, and then try to build systems up that respond to their problem in a fair and an equitable way."
Chisholm, a Democrat, said he's not sure if increasing competition would lead to significant reforms. It would depend on what political party the challenger represents and if they are supported by "dark money," he said.
However, some criminal justice reform advocates said they do believe more competition could be a path to reform. Molly Collins is the advocacy director for the American Civil Liberties Union of Wisconsin. She said 2020 was "eye-opening" for many people in terms of criminal justice reform, and prosecutors are a part of that.
"They want to have to know that there's some accountability there," she said. "And it's hard to get that accountability if you're guaranteed your job for four more years."
David Liners, state director of the justice reform group WISDOM, said being a district attorney is "way more than being a prosecutor." They supply a lot of judgement, he said, by deciding what the charges will or won't be. When they go unchallenged, there isn't a lot of room for new ideas, he said.
"I think that there's a certain complacency," Liners said. "I think there's very little incentive to take chances and try different things."
In Bayfield County, District Attorney Lawton has implemented a number of reforms, including a pre-charge diversion program for first-time offenders. Although she didn't start the program in her county, she applauds the use of treatment courts as a way to shift focus and energy onto more serious crimes.
She often references part of a speech about local attorneys given by U.S. Attorney General Robert Jackson in the 1940s.
"One of my favorite lines is, 'The citizens' safety lies in the prosecutor who tempers zeal with human kindness,'" she quoted. "I think that's just remarkable … I think that's the heart of prosecution."
---
Recent Here & Now
//php dynamic_sidebar( 'news-sidebar-2' ); ?>