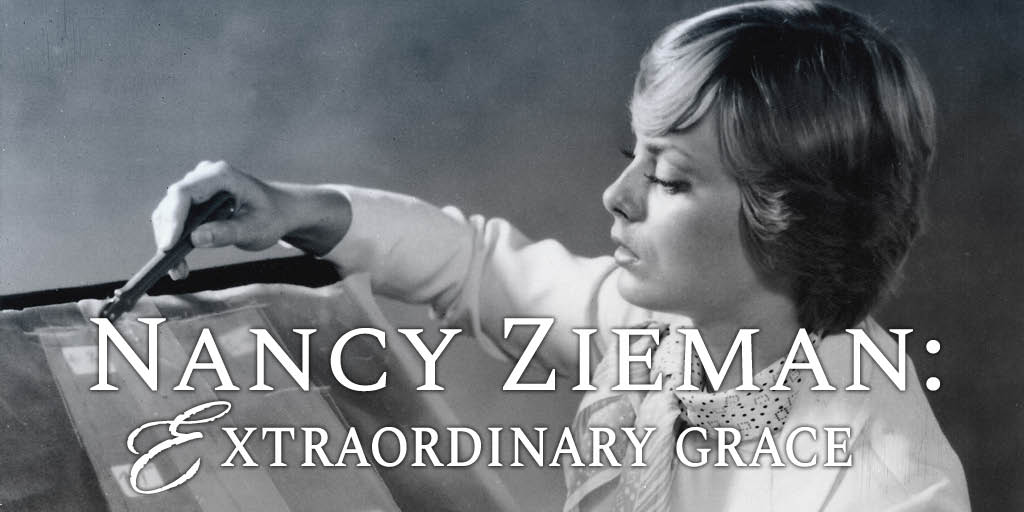 Nancy Zieman: Extraordinary Grace
Nov 23, 2020 | LENGTH: 01HR 29M 48S
NANCY ZIEMAN: EXTRAORDINARY GRACE
Nancy Zieman became an unlikely public television icon through her show, Sewing With Nancy. For 35 years, viewers tuned in for her calm approach to sewing delivered in a friendly manner. Off-camera, her life was marked by several personal challenges, including facial paralysis. Nancy Zieman: Extraordinary Grace tells the life story of her humble beginnings to become a beloved television host.

Learn how to make a donation and receive a DVD of the program as a thank-you gift.
JOIN THE FUN. All youth and adult quilters, sewists, and fiber artists are invited to contribute to a virtual community quilt in celebration of the premiere of Nancy Zieman: Extraordinary Grace. This digital project began as part of the 2020 Great Wisconsin Quilt Show
Nancy's career in sewing and fiber arts was inspired by her youth participation in Wisconsin 4-H. She credited 4-H for many life skills including public speaking, problem solving, self-confidence, leadership and communication.
Please consider uploading an image of a 6-1/2-inch fiber art square or quilt block, along with a statement detailing how Nancy Zieman and/or 4-H directed your fiber arts journey or career path. Scroll through to view quilt squares and read stories from participants across the country.
To submit an image and statement, you will be prompted to register your information on The Great Wisconsin Quilt Show website. Registration is free.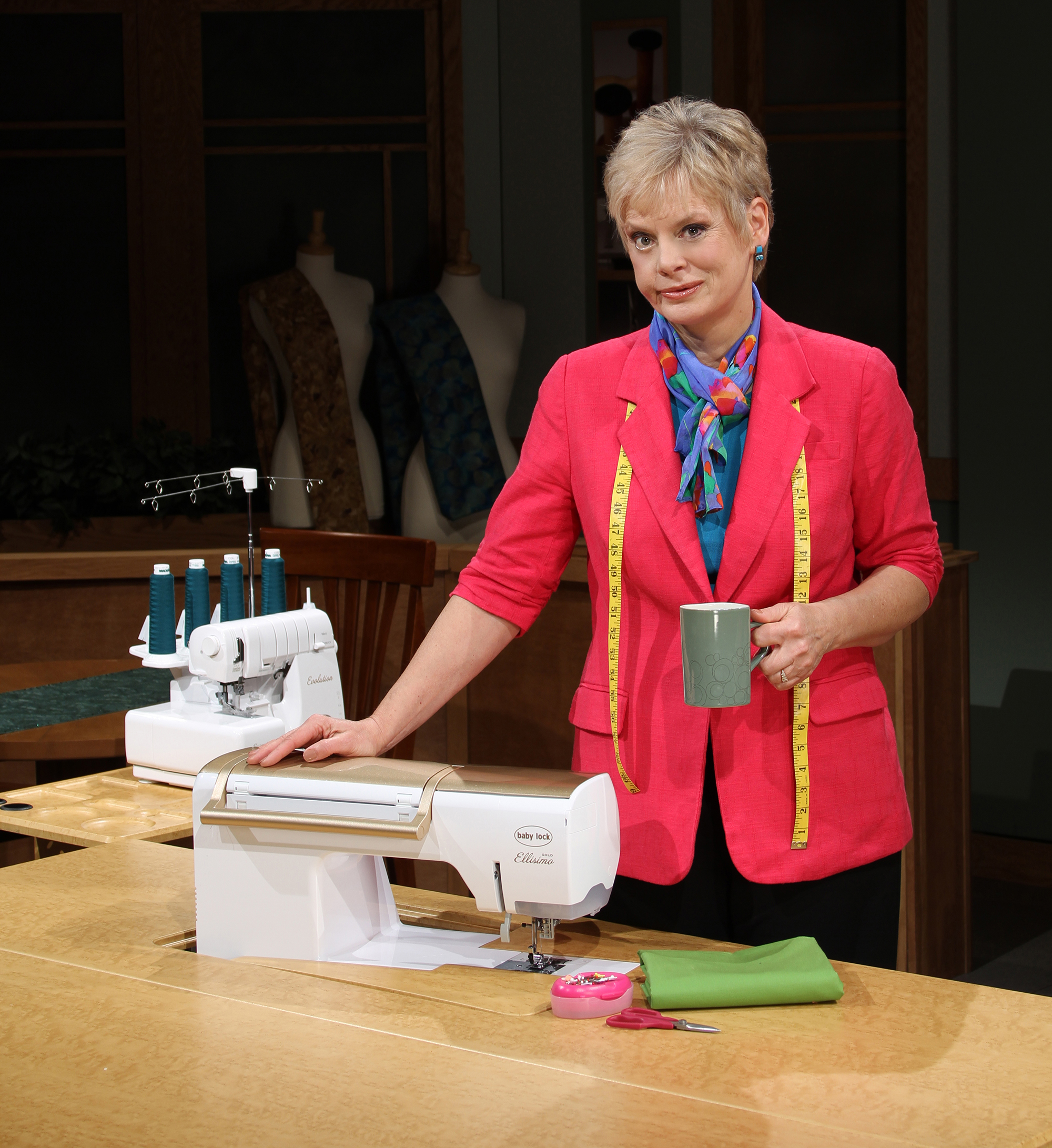 Nancy Zieman (June 21, 1953 – November 14, 2017) was an American author, designer, businesswoman, TV producer, blogger, and national sewing authority, and host of the popular show Sewing With Nancy®, which appears exclusively on public television stations across the United States and Canada. You can watch Sewing With Nancy® online at nancyzieman.com and at pbswisconsin.org.
Broadcast since September 1982, Sewing With Nancy® is the longest-airing sewing series on television. The first programs aired on cable TV, initially videotaped in Nancy's living room with a camera crew of one person. Nancy ran a one-woman show developing the scripts, sewing the samples, and taping the programs. From 1992, PBS Wisconsin was Nancy's partner in television production. In addition, Nancy was founder of Nancy's Notions®, a direct mail business she started at her kitchen table and grew to a direct-mail catalog featuring hundreds of products including sewing books, notions, videos and DVDs, fabrics, and quilting products.
Nancy founded Nancy Zieman Productions in 2007. Today, PBS Wisconsin and Nancy Zieman Productions co-produce The Best of Sewing With Nancy® series and The Great Wisconsin Quilt Show – held each September in Madison, Wis. Deanna Springer, Vice President of Nancy Zieman Productions, worked alongside Nancy from 1989. Nancy lived in Beaver Dam, Wisconsin, with her husband, Richard. The couple has two children and four grandchildren.
Funding for Nancy Zieman Extraordinary Grace is provided by the John W. and Lenore L. Landry Endowment Fund, Eleanor and Thomas Wildrick Family, Stanley J. Cottrill Fund, Diane Dempsey, Elizabeth Olson, Ruth Ann Potts, Linda and Dale Bernhardt, Nancy Daly, Rosemarie Hesser, Daniel and Debby Meyer, Cheryl Surbaugh, the Focus Fund for Wisconsin Programming, and Friends of PBS Wisconsin.