What We Watch: Mouna Algahaithi
June 21, 2019 Susannah Brooks Leave a Comment
Mouna Algahaithi, WPT's new education engagement specialist, started at the station as an education and community engagement intern in May of 2018. She's been full-time since last January, working on WPT Education programs such as implementing Ready to Learn curricula around the state as well as bigger events such as Get Up and Go.
Read on for some of her top public TV picks – and why the mission of WPT and the PBS Kids 24/7 Channel is so important to her!
What's your job title, and what does your work look like?
I'm the education engagement specialist on the WPT Education team. I work on pre-K through high school engagement, whether that's exhibiting at conferences and sharing our resources with teachers, or creating and maintaining community partnerships and sharing some of the resources we have that teachers can implement into their classrooms. It's basically training community partners on how to utilize these resources, and spreading the word about the amazing things we have to offer.
You speak in soundbites. It's amazing.
[laughs] I've been told that before!
Why do you like watching the PBS Kids 24/7 channel instead of just catching up on shows elsewhere?
Because it's accessible. When I think about equity, which is something I'm really passionate about, I think about access. Having a PBS Kids channel where a parent can let their kids watch at any time – you never know what a parent's life is like, or what a family's lifestyle is like.
Having a channel that's free, accessible, offers all these resources that almost always have some sort of educational theme behind them… it's a really powerful tool to have. I'm so glad we're able to offer that on our channel.
Do you watch to get ideas? How does that relate to the day-to-day work you do sometimes?
I'm around kids a lot, whether it's in my professional or personal life. Many of my friends have children; when I'm hanging around with them, I'll have the TV on. Really, it's me trying to be cool in front of the kids: "See, I know these characters, too!"
I do watch professionally. Last year, for Get Up and Go, I watched a bunch of episodes to get a better idea of which episodes aligned with our themes.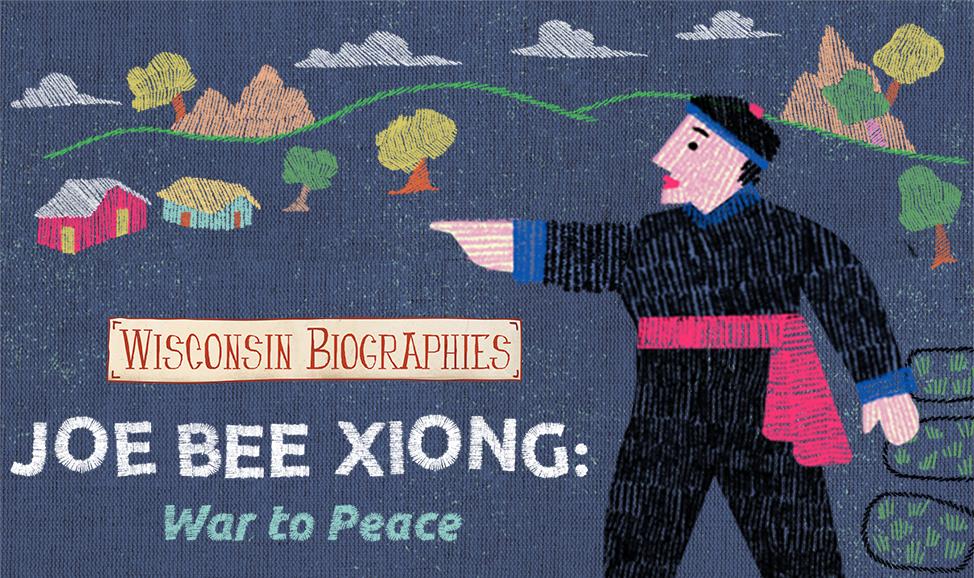 But I also love a lot of other resources that the education team offers. Like Wisconsin Biographies; they just released the Joe Bee Xiong series, with little ebooks that people can read, and a video on his life that's told through a story cloth, which is an essential component in Hmong culture. I love how WPT is adapting to different cultural needs as well.
I want to give a shout out to Curious George – something I grew up with myself. To see that children still love Curious George is amazing: that these themes can continue to be important, and told in very different ways.


Another beautiful series to watch is the Wisconsin First Nations web series, along with its online resources.


Do you watch on a TV set as well as streaming?
Yes! Most of the time, also on my phone. I'll be at some sort of gathering or picnic, and my friend's daughter – who thinks I work at PBS Kids – will come up and say, "Open Wild Kratts!" She thinks it lives in my phone.
Anything else you want to add about Get Up and Go? You made such a great impact last year with the introduction of Sensory Friendly Time for people who preferred a more quiet experience.
Get Up and Go was such an incredible event because it's one of the largest events that WPT hosts. I wasn't really aware of the scope of WPT when I first joined.
So when I realized, "Wow; we're going to plan this event that takes place in different places around the state and has thousands of people arrive for a fun time," it was such an incredible thing to see. The joy on all the kids' faces; the family engagement; people coming in to just have a good time and focus on their children. Amazing.
I'm really looking forward to having SteveSongs back. He's an amazing performer that the children love. I got to meet him last year, and HE was a fan of ME! My name! He said, "My daughter has an imaginary friend named Mouna, so it's so cool to meet an actual Mouna."
I said, "Well, hello! You're welcome!"
Of course I'm looking forward to seeing Daniel Tiger and Katerina Kittycat. I'm also really, really excited to see Sensory Friendly Time happen for a second time, and hopefully even better than last time.
Why did you want to work at public television in the first place?
I think back to access. What is something that really focuses on the community and can be both local but large at the same time? Public television encapsulates that.
WPT Education What We Watch PBS Kids Get Up and Go Community Engagement