The Great Wisconsin Quilt Show 4-H Virtual Community Quilt – Fourward Together!
August 30, 2021 Tara Lovdahl Leave a Comment
All youth and adult quilters, sewists and fiber artists were invited to contribute to this year's virtual community quilt, hosted by 4-H and The Great Wisconsin Quilt Show. Though we will not be together in-person this year, our community projects show us how close quilting brings us together. Participants were given a theme, and created a small square interpreting it.
This year's theme is "Hopes for 2022." As we all know, 2020 and 2021 presented some significant challenges and opportunities for growth. At times we struggled, and at times we surprised ourselves with our ability to adapt. We asked, what do you hope 2022 will bring? It can be what you wish for yourself or your family, local community, or country or even our world. No hope is too big or small.
Participants submitted an image of a 6-1/2-inch fiber art square or quilt block that represents their hopes for 2022, along with a few sentences describing their square or block. These fiber art squares or quilt blocks may be stitched, pieced, appliquéd, painted, beaded, mixed or made using other techniques.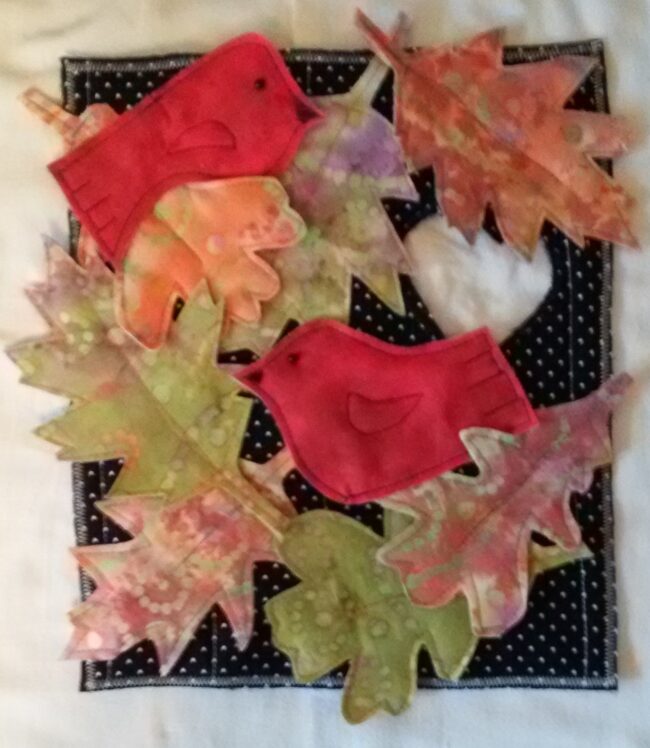 Catherine Plovanich from Kenosha, Wisconsin shares her colorful and layered quilt block with her hopes for 2022. "This is one of the first quilts I mad⁠e – a small wall hanging," she said in her artist's statement. "I had so much fun making it, and it brings me joy when I look at it. I am hoping for 2022 to bring more peace and joy to everyone. I've been so encouraged by the kindness of strangers lately."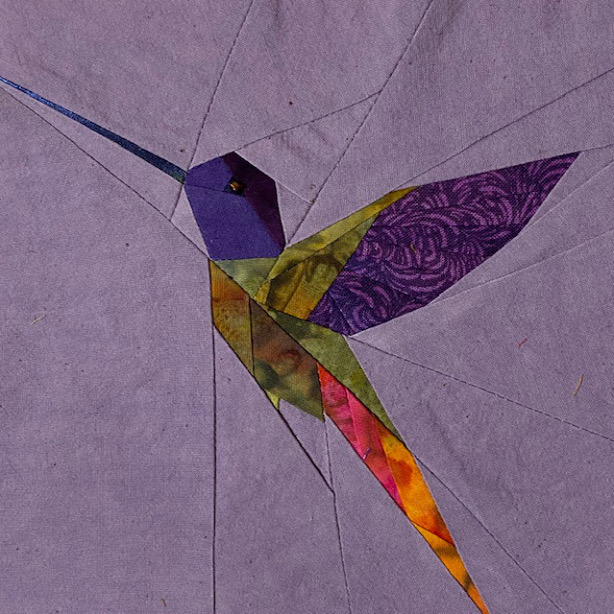 Terri Schmit from Blue Mounds, Wisconsin also included avian imagery in her hopeful quilt block. "During 2020 three friends started a weekly Zoom quilting bee," she said in her artist's statement. "Our first challenge was to make a 6 1/2-inch block containing an animal. My block, the hummingbird, represents freedom and hope to me. Freedom from COVID, hope for healing in 2022."
The Great Wisconsin Quilt Show and 4-H virtual community quilt will be shared as part of the virtual experience, Sept. 9-11. Log in or register online at quiltshow.com to scroll through the entries and learn about our quilt community's hopes for 2022!
The Great Wisconsin Quilt Show virtual quilt show Made in Wisconsin Community Quilt 4-H