Summertime activities from your favorite PBS KIDS shows
August 1, 2023 Tawny Morrison Leave a Comment
From thunderstorms and bike rides to outdoor water play and cookouts, summertime is full of moments that make kids wonder about their world. Encourage their curiosity with free games, crafts and activities inspired by their favorite PBS KIDS shows!
Spend time in Daniel Tiger's Neighborhood
Four-year-old Daniel Tiger learns important skills for navigating life along with his friends and family on Daniel Tiger's Neighborhood. Short songs help kids learn about friendship, feelings and simple life skills.
Teach young chefs about kitchen basics with a simple Striped Yogurt Parfait recipe. This grr-ific twist on a classic pudding parfait is perfect for little helpers to practice mixing and scooping ingredients. Kids can help cut out dessert labels for an adorable finishing touch.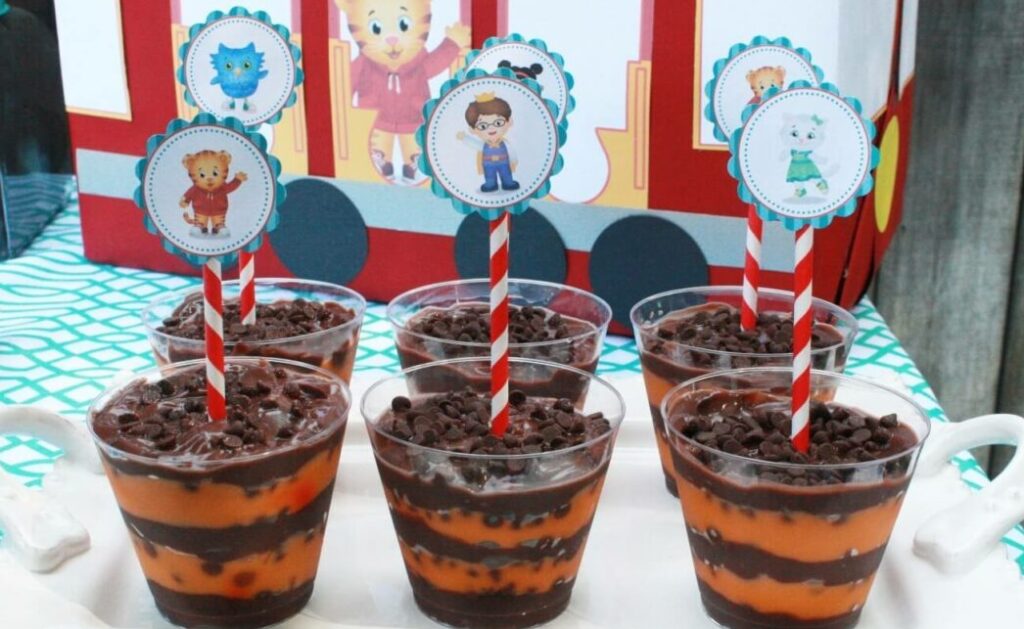 Take the learning online with free Daniel Tiger games, like "Nature Walk". Players join the Tiger family as they walk around the neighborhood and explore what's outside. They'll hop like frogs, collect leaves and discover vibrant-colored plants along the way. 
Explore with Elinor
The PBS KIDS series Elinor Wonders Why encourages children to ask questions and find answers with Elinor, a curious rabbit who explores science, nature and community with her friends in Animal Town.
Get curious about what's outside your front door, just like Elinor! A DIY magnifying glass is a great way to investigate your neighborhood from a different perspective. This simple activity also gets kids thinking about the tools they can use to learn about the world. Get the instructions in English or Spanish.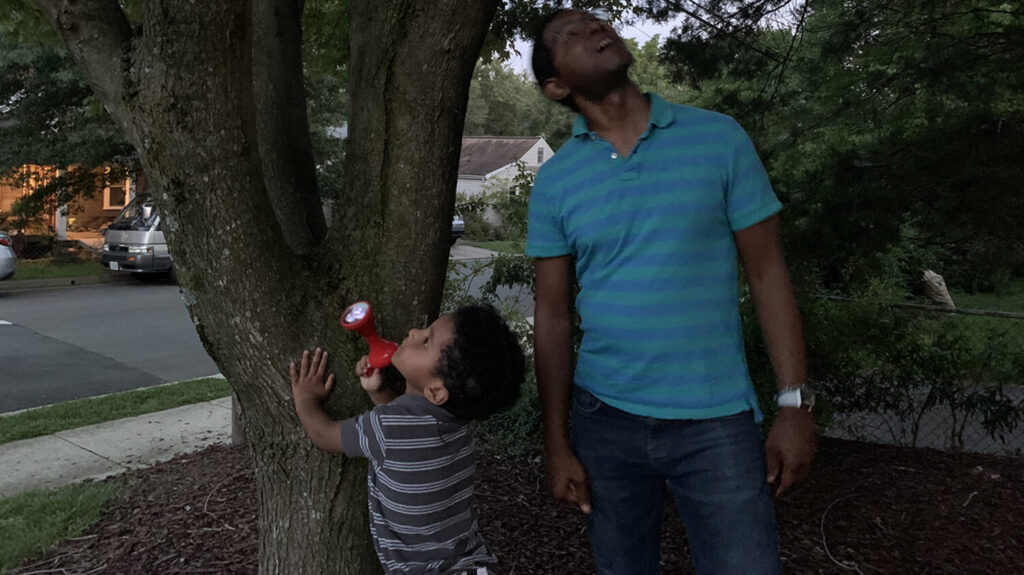 Keep the learning alive after dark with a homemade night-time observation kit. After you gather a few household items like a flashlight and magnifying glass, head outside and explore ways the world transforms at night. Ask your child what the temperature feels like when the sun goes down, or track down the source of a nocturnal noise. This activity is available in English and Spanish. 
Share stories with Molly of Denali
The PBS KIDS series Molly of Denali stars Molly, an Alaska Native girl, and her friends Tooey and Trini. Together they learn how guidebooks, websites, weather reports and more can help them each day. 
In "The Big Gathering," Molly learns a lot about maps. Explore how helpful maps can be with the "Create a Map to Tell a Story" activity. Together with your child, draw a map showing a route around your neighborhood or from a recent trip you took. As you add landmarks, streets and buildings, talk about how maps can tell a story about where you've been or where you're going. This activity is available in English and Spanish.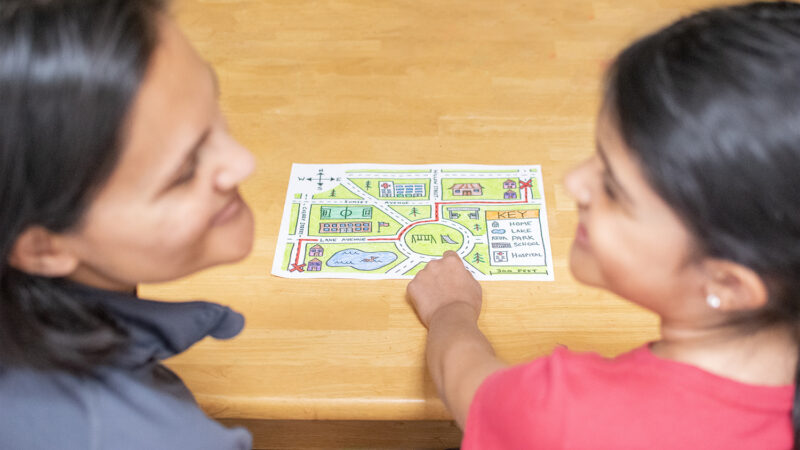 Then, make a nature journal that tells a story about the plants and wildlife near you! You and your child can craft a homemade journal, then head outdoors! Ask questions and invite your child to draw and write down what they see, hear and even smell. Talk about what their observations tell them about animals and plants in the area.
Discover more ways to play and learn! Head over to PBS KIDS for Parents and check out "20 New Ideas and Activities to Try This Summer." 
PBS Kids Daniel Tiger's Neighborhood Molly of Denali Elinor Wonders Why