Singer Maa Vue on her transformative collaboration with PBS Wisconsin Education
September 25, 2023 Tawny Morrison Leave a Comment
Re/sound: Songs of Wisconsin is an educational resource collection produced by PBS Wisconsin Education in collaboration with Wisconsin School Music Association that explores the connections between music, identities, cultures and emotions. The collection features music from different culture-bearers through video interviews, performances, audio files and educator guides. 
PBS Wisconsin Education caught up with singer Maa Vue. She shared some of the impacts the project has had on her life, including transforming her relationship with her father, Vang Vue, who accompanies Maa on the xim xaus, a traditional Hmong string instrument, for her Re/sound performance of "Txiv Lub Xim Xaus" (Father's Violin).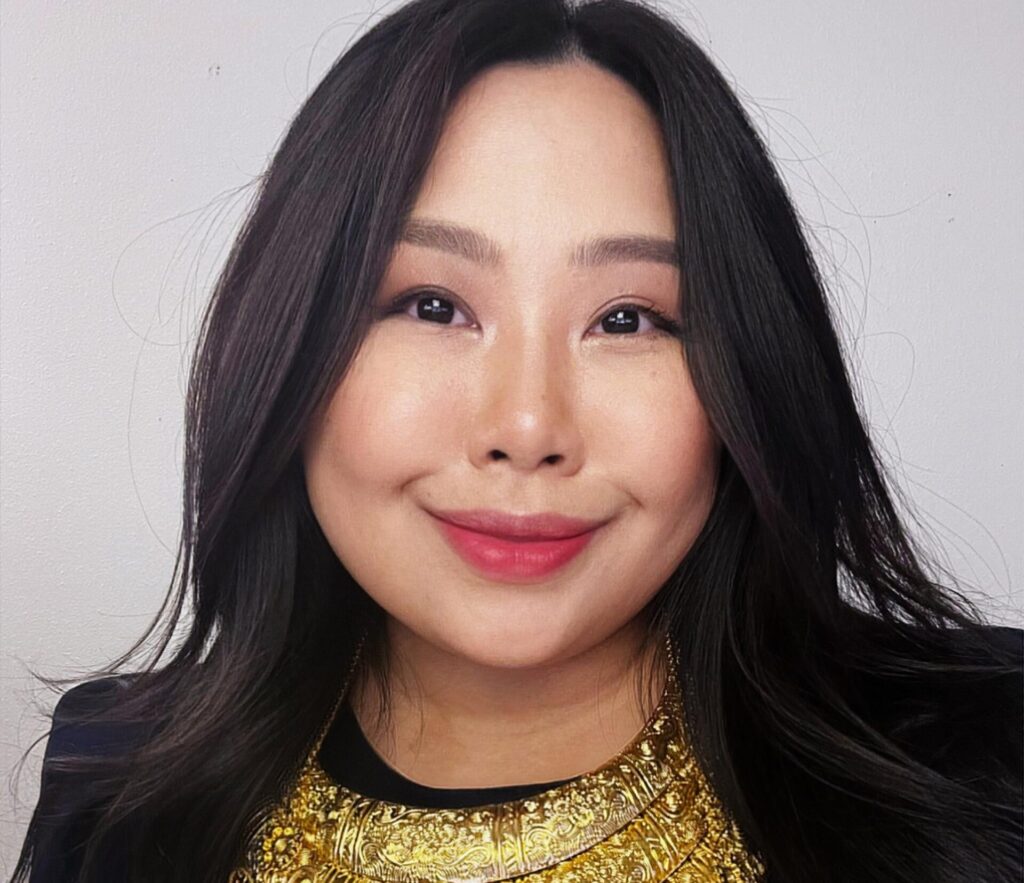 PBS Wisconsin Education: What was your experience working with PBS Wisconsin Education on Re/sound?
Vue: It was a very special experience that connected me and my father in a way that we haven't connected before. Especially in our culture where a father and daughter are not as close when it comes to passion work like that. To see that we were able to connect our passion was something truly new in our community. This marked a really significant milestone in my journey.
Once I started pursuing music myself, I started thinking about where my music comes from. Where did I get this influence? And the only thing I knew was that my dad had this instrument for a long time, and he played it at home whenever he felt like. What made this project so special was it made me ask him questions. How did you even get into music? What inspired you? It was just the most basic things. And yet these are questions nobody in my family ever asked my dad about.
He was like, "I just picked up scraps of wood and string and formed together my first violin. I had a few teachers who saw my potential. I actually learned from myself or teachers." I was like, wow! Because when I think about where he came from and where he grew up in Laos, that's not a place where you would find musical education. But he was learning through meeting all these people. To learn that about him and his journey, that's what really drew us closer. 
The Re/sound project was so important to me and it made such an impact in my life because it's a preservation. It's footage of my father and I that I would never get elsewhere. And for us to have that moment together, it really meant a lot to me.
PBS Wisconsin Education: Wisconsin music educators elevated the need for educational content featuring Wisconsin culture-bearers sharing their music. What do you hope students and educators gain from experiencing your music?
Vue: I hope they can experience other cultures and other types of music that exist in our community. 
I feel like we have such a diverse community here in just the state of Wisconsin alone, and oftentimes these cultural parts of us are not highlighted and shared. This is one way for us to help students embrace that about themselves. 
It's something that's shared to create connection. I thought it was really funny that through this experience I actually had teachers come up to me saying how students found a connection through my piece. A lot of the students they teach are Hmong, and when they saw my face and they saw my name and my music, they were like, "Oh, that's my mom's favorite artist! That's my dad's favorite artist!" 
It's great to see how students bring that home as a connection piece with their families. Parents have reached out saying that because of that piece, their kids are interested in their roots, and they want to learn how to speak in their language.
That's always been my mission with my music, to encourage the preservation and the speaking of our Hmong language and certain aspects of our culture that we want to continue sharing and have it be preserved. Their parents are like, "My kids don't speak Hmong at all. But they hear your song and now they know how to sing in Hmong."
I hope that also inspires other students of color to bring out their authenticity and to see that music is a way that can connect all of us to each other.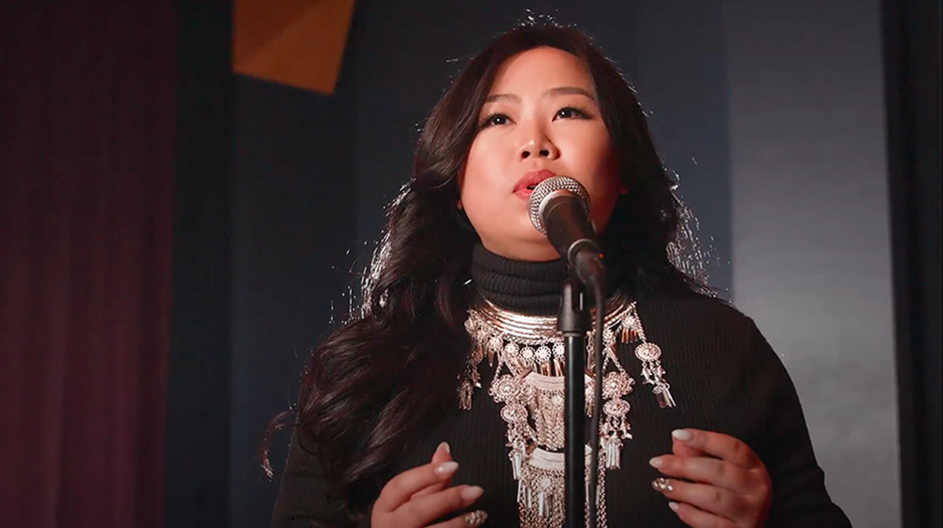 PBS Wisconsin Education: Where has your art taken you since your collaboration with PBS Wisconsin Education?
Vue: When PBS Wisconsin Education approached me, I thought, "Why me? Why not pick somebody else who's more active right now?" Through PBS, I found a piece of me; the work that I do is important. I shouldn't think of my work as insignificant because the littlest thing that we do causes a ripple effect. That was enough to let me know that even though I may feel like my work doesn't impact a million people, it's impacting the few people who are really close to it.
It gave me a boost to be confident in my work and to believe in my work once again. Right after that, I was working hard on putting my new album together, which is my third album called "Tu Moo." I released that in September of 2021. It was such a serious and transformative phase for me as an artist, because now I am doing a comeback.
But in my eyes, it was about a journey to myself. And the closer I got to this launch date, the more I realized that this work I'm putting out is going to truly launch me closer to wherever I want to go when it comes to my music. And this album is only the start of it … of finding my sound and finding a way to continuously honor myself as a human being and myself as an artist and all the many hats that I wear as a human being. 
Over the next year, Vue will be focused on an upcoming album release and building her new business, Empower Your Voice Media. She also plans to travel to Laos with her parents, who haven't returned since they first left more than 30 years ago.
This fall, Re/sound will launch two new additions featuring artists from Milwaukee. Kellen Abston is a musician, performer, emcee and producer who performs under the name Klassik. Marcya Daneille is a vocalist, pianist and educator whose music spans the genres of jazz, soul and gospel.