Remembering LZ Lambeau
July 5, 2011 Erik Ernst Leave a Comment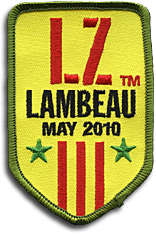 In May 2010, more than 70,000 people came together at Lambeau Field in Green Bay to say "Thank you" to Wisconsin's Vietnam Veterans. Now, the weekend's events, displays, educational resources and origins have been preserved in this new content-rich website.
Watch highlights from the LZ Lambeau ceremony that took place inside Lambeau Field — including the presentation from poet Jim Northrup — and explore the Big Map, which was signed by thousands of veterans in the places they served.
As a sneak-peek, watch a musical LZ Lambeau highlight video below.
LZ Lambeau Vietnam Veterans Wisconsin Public Television youtube