Q&A: Lavanyaa Surendar brings Southern Indian classical music to 'Re/sound: Songs of Wisconsin'
April 24, 2023 Tawny Morrison Leave a Comment
Re/sound: Songs of Wisconsin is a collection of free-to-use educational resources for middle-grade music programs. The project, a collaboration between PBS Wisconsin Education and Wisconsin School Music Association, was shaped by input from educators around the state seeking authentic, culturally diverse resources. It features interviews with and performances by Wisconsin musicians, along with educator guides to support teaching with the collection.
Brookfield-based artist Lavanyaa Surendar recently joined the collection. She teaches and practices Carnatic music, a style of Southern Indian classical music that tells ancient stories from Indian mythology. PBS Wisconsin Education had the opportunity to sit down with Surendar to hear more about her practice and get her insight into the Re/sound project.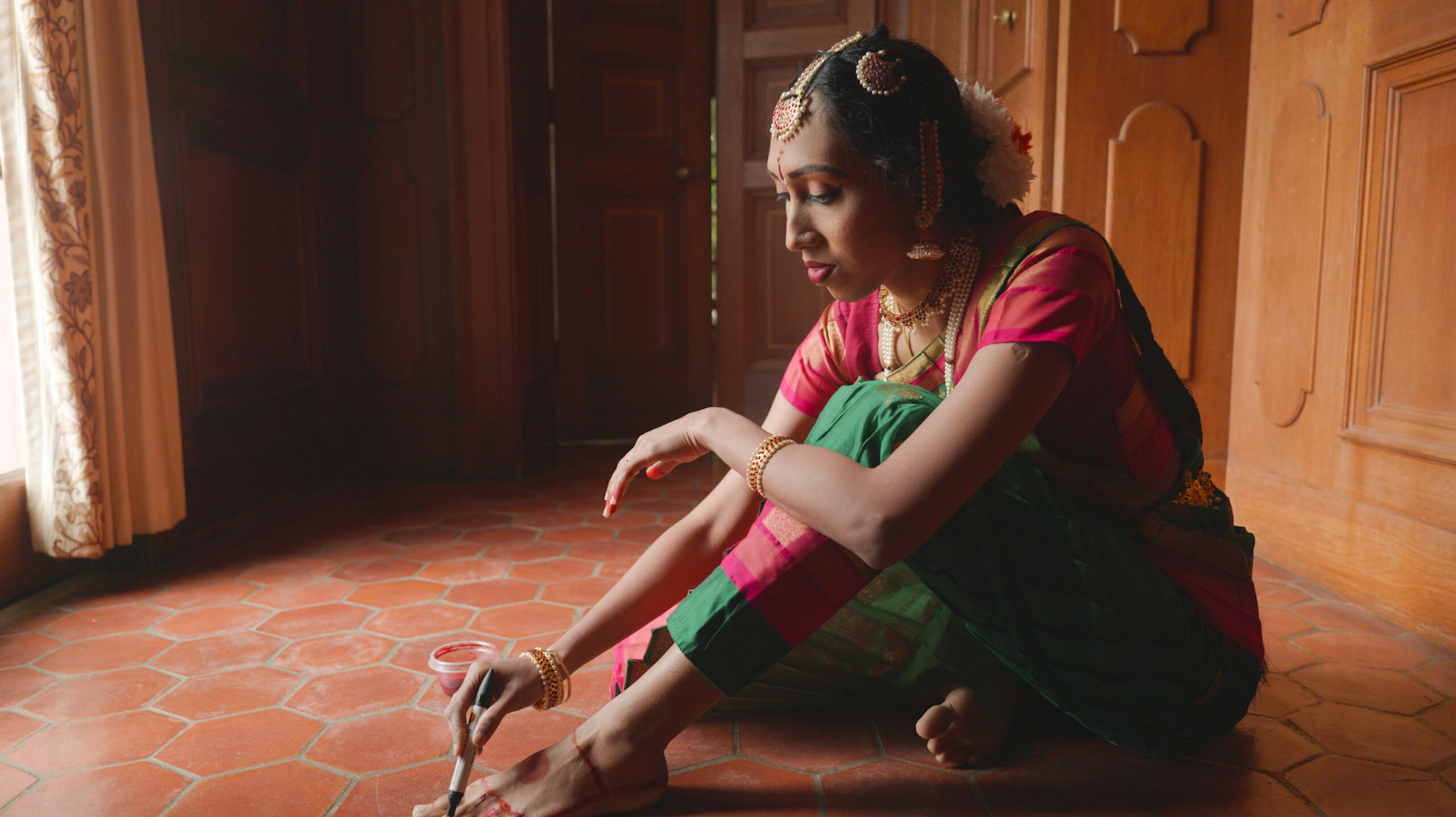 PBS Wisconsin Education: We learn about your musical background in the Re/sound project. Why does music continue to play an important role in your life today?
Surendar: I'm a performing artist, a dancer, and the form of dance that I practice, the South Indian classical dance, does not exist without music. The authors convey their thought process through the lyrics and the mood of the communication is set by the melodic scale on what we call the raga. And together with the hand gestures, the body language and the facial expressions, we communicate. 
I see music as a language by itself. You do not need to know a specific language to understand music because music conveys the emotions. It can be the harmony or the melody. And it also gives you the space to introspect and interpret. Have your own perspective about what you listen to and what you think about it. It's not just an art form, but it's more like a way of life.
So why do I exactly practice this art form? To understand ethical and moral values. If you have a rule book, it's always abstract to go through the rules and see the do's and the don'ts. You need an entertaining way of taking the ethical values to a larger audience. And before you take it to the larger audience, you first practice it. Music provides the context. In the absence of the music, I might not be able to communicate what I intend to communicate. It can scale down. It's not that it's not possible at all, but it will definitely scale down.
PBS Wisconsin Education: What was your experience being part of Re/sound?
Surendar: I believe in taking the art forms to the school districts. I have a background in neuroscience. Children who are exposed to different cultures and art forms, their brain plasticity improves. And that is perhaps one of the main reasons why I want my kids to learn diverse art forms, or at least be exposed to them. If they'd not have an opportunity to learn, it's okay, but they can at least be exposed to different art forms, to different languages, more so to help them in their brain plasticity and as well as their social-emotional skills. And that is what resonated with PBS, taking this to the educators and to the school districts.
PBS Wisconsin Education: Re/sound was designed for educators. What can a larger audience get from the collection?
Surendar: Many people might not know a South Indian classical dance form like this exists, and they might not be willing to learn this art form because of the exaggerations involved.
When you look at it at the scientific front, it has a lot of health benefits. I wanted to connect both so that it better reaches the audience and people can start trying or experimenting with this art form as well. I believe that once people understand the science behind it, they might start practicing it. And it's not just because of all those benefits that you actually practice an art form. It's also because at one point you start enjoying the art form itself. 
And by taking this art form to a larger audience, it's making everyone inclusive in this art form and making everyone feel comfortable practicing this art form. My mission is to develop a happy community through arts.