Q&A: Frank Watkins, 2021 State Honors Mixed Choir Conductor – Watch the concert here!
November 2, 2021 Samantha Nash Leave a Comment
Frank Watkins is assistant professor of Music and director of Choral Studies at the University of Wisconsin-Eau Claire. He holds degrees in piano performance from Jackson State University (BM), the University of Arkansas (MM), and choral conducting from Northwestern University (MM) and Michigan State University (DMA). Dr. Watkins was appointed conductor and music director of the Eau Claire Chamber Orchestra in 2016.
PBS Wisconsin sat down with him ahead of this year's State Honors Mixed Choir performance to discuss the audience experience at this year's Honors Concerts and hear about his favorite memories of musical value from time spent abroad.
The 2021 WSMA State Honors Concerts were held live and in-person on Oct. 28 and 29, and recordings of the concerts are available on pbswisconsin.org.
PBS Wisconsin: How did you select the pieces the students will be performing at this year's concert?
Frank Watkins: I wanted to reflect on the current times and find different voices to weigh in on what's happening in our world. Our program is very diverse; we go from the romantic period, all the way to the 20th century with living composers, giving some voice to those who have often been marginalized.
We have some African American composers and words and texts that really speak to this generation and what this world is going through. I wanted to have our foray into that conversation and make music that students can think about and reflect on, but they can also connect to.
PBS Wisconsin: What have you noticed about the young performers that you're working with in this program?
Watkins:  I've always said that students here in the Midwest are eager. If you ask them any question about what they think of the music, they have these really inspiring and deep answers. They're often very thoughtful and reflective, and they're passionate about music. They love to sing in the choir, they love band and orchestra. Students here are involved, which is amazing. We want to foster that community and encourage, and keep encouraging, them to sing and play and perform and make music.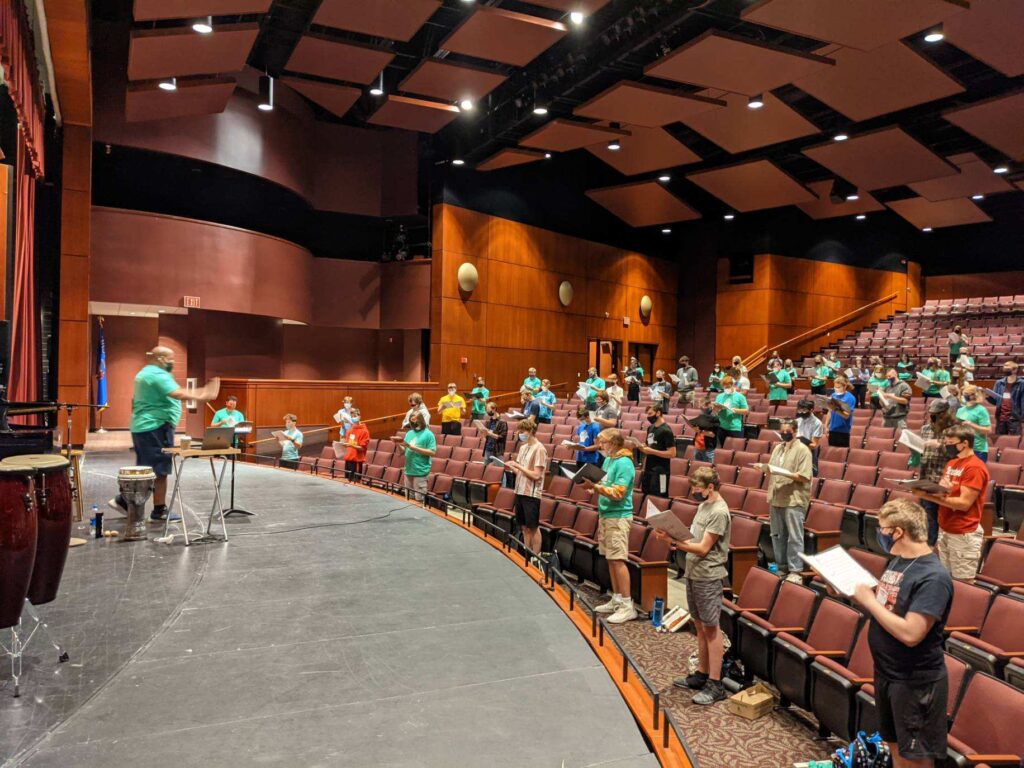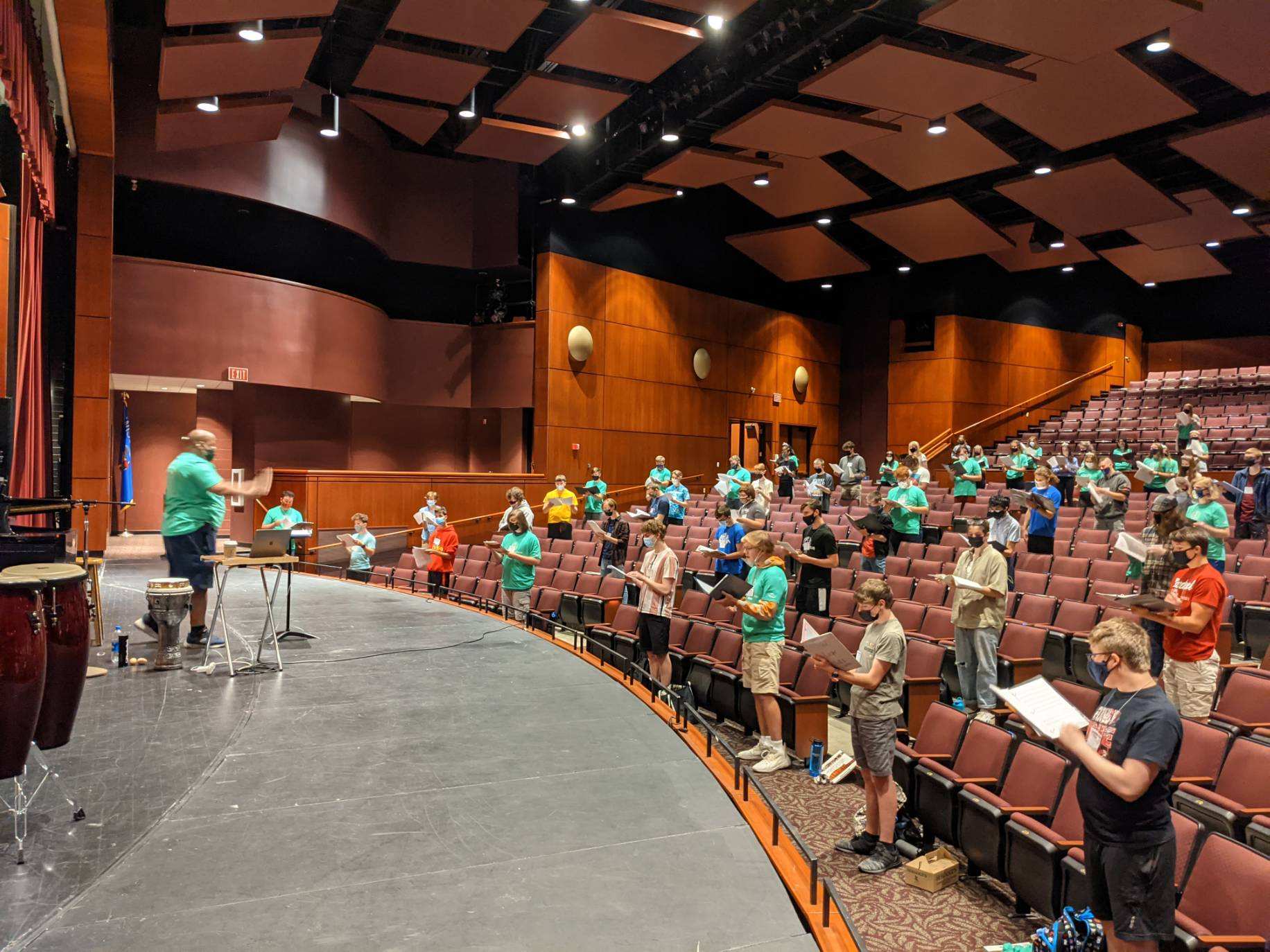 PBS Wisconsin: You've worked with students around the country and the world. What's your favorite memory from your travels?
Watkins: I've been fortunate to travel to and study music in many different countries. I think my favorite time was in Senegal, learning about the culture and music there, but also taking students from the university to expose them to different cultures and sounds. To see them connect to the music and to the people really is my favorite memory.
PBS Wisconsin: What impact does an experience like that have on a student's development?
Watkins: I think it broadens their horizons; it broadens their world. They are able to see that the world is bigger than just them, bigger than just Wisconsin. They're able to understand and connect with people and see that a universal thread that flows through everyone is love and a passion for music. Music is a part of every culture, and every culture celebrates its music, so it's great for them to see that outside of their focus here, it is broader than just them.
PBS Wisconsin: Why is music an important part of life?
Watkins: Music is the foundation of our culture. If you think about any moment or touchstone of your life, there was music present, right? Think about birthday parties and graduations and weddings; they're always celebrated by music. It is who we are as musicians, we were born to make music. So, I think it's important because it is foundational to who we are as human beings. We are musical people.
PBS Wisconsin: How are the State Honors Concerts different for the audience this year?
Watkins: It'll be different because, after going through the year and a half — almost two years now — of pandemic, I think people are ready for music again. As a musician, we were sad to see the shutdown of in-person and live performances. So, it's going to be different because it's going to be new again, it's going to be exciting again. It's going to be something that we didn't know we would miss until we missed it, and we're ready to have it back again.
The energy is going to be amazing from the audience because they're going to be excited to be there and the musicians will feel excited to perform. I think we're all ready for a sense of normalcy, even though we're not quite there, but just a sense and a step forward to normalcy. Nothing's better than having in-person concerts again safely.
PBS Wisconsin: Have you noticed any bright spots in the performing arts lately, despite the ongoing impact of the pandemic?
Watkins: I think one positive part of the pandemic is that it allowed us to pivot and to be more creative. How can we now make music in ways we haven't done before? What new technology with new methodologies can we use to still create and produce a craft? I would say that virtually every choir teacher became really familiar with Zoom and became really familiar with how to create multi-track, became really great at making, or attempting to make, a virtual choir.
We all became tech gurus in our own right just to figure out how to make music, and that's really the beauty of what we do. We are passionate about music, and no matter what, we would not let music die. We would not let our passion be taken over by the pandemic.
I salute all the teachers out there because I know we were all the trenches together, and we were all working hard to make music happen and provide these opportunities for our students. We're proud of that. It's the resilience of the human spirit, the resilience of knowing that no matter what adversities we face, that we will triumph again, that music will live on and that we will continue to create. No matter what space we're in, we will always create.
PBS Wisconsin: Are there any non-pandemic challenges that became more obvious over the last year and a half?
Watkins: One of the biggest things the pandemic exposed is the inequity and inequality in access. We think about how easy it is to say, "Well, we'll just pivot. We're all going to Zoom." Not everyone has access to a computer, or access to internet and broadband. I think it really shined a bright light on the disparity and inequities that we face in school programs. It's important for us to be cognizant of that and to also fight for better programs and better funding and better access for all of our students.
Music concert Choir Made in Wisconsin Wisconsin School Music Association