Power up learning with the new PBS KIDS series 'Super Why's Comic Book Adventures'
November 10, 2023 Tawny Morrison Leave a Comment
Super Why's Comic Book Adventures is a new series of animated shorts from PBS KIDS based on the Emmy Award-nominated Super Why! series. The shorts find Super Why and his superhero friends in a comic book adventure world, battling quirky villains and breaking down key literacy concepts like affixes, syllables and letter knowledge.
The series is available to stream anytime on smart TVs, mobile devices and computers. Watching and talking about the series together with your child is a great way to encourage curiosity and spark learning! Extend the learning with free games, activities and more from PBS KIDS.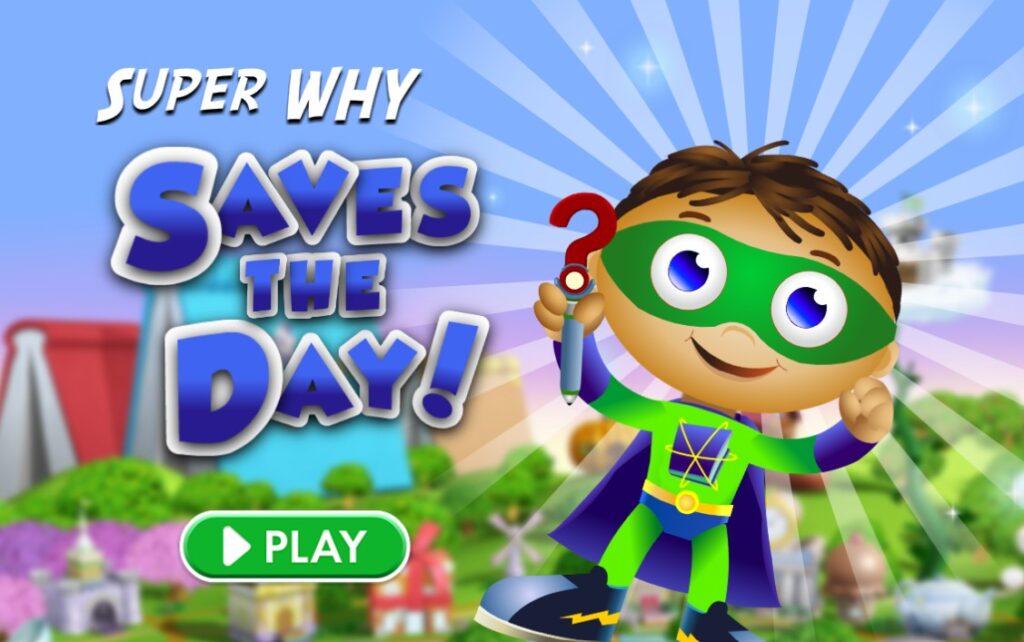 Practice literacy skills with online games
Use the powers of reading and spelling to help fairytale characters change their stories in the "Super Why Saves the Day" digital game. Players zoom through the air with Super Why, collecting letters to make words they can use to improve stories. Decide which word will help the spider befriend Miss Muffet rather than scaring her, or make sure the wolf doesn't trick Little Red Riding Hood!
Play more Super Why games, like "Wonder Red's Rhyme Racer" or "Alpha Pig's Paint by Letter" anytime on the PBS KIDS website. Or bring Super Why with you on the go with the add-free SUPER WHY! Power to Read app.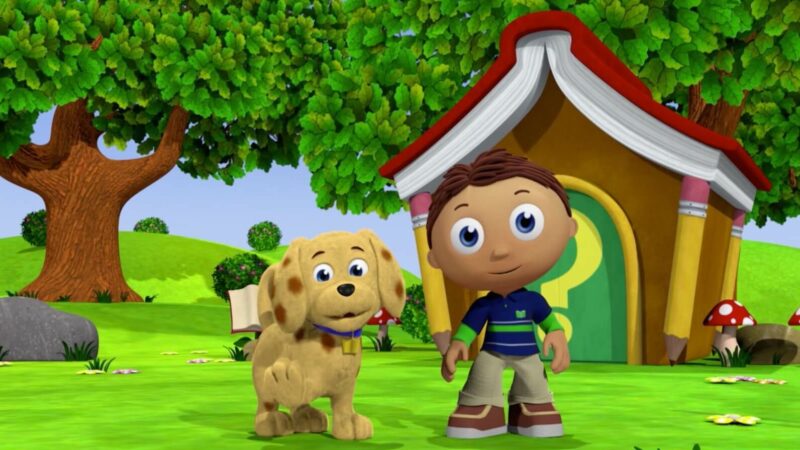 Be a letter detective
Practice letter identification with children while playing this Super Why-inspired detective game! All you need to play are a handful of stuffed dog toys and construction paper. 
First, cut out paper dog bone shapes and write a single lowercase letter of your choice on each. Next, place each toy dog on, under or near items beginning with those letters. For example, put a dog under a table for "t."
Then, spread the dog bones facing down on a table. Ask your child to flip one over and identify the letter. After they correctly identify it, tell them to find a dog that is on, under or near an item beginning with that letter. 
Find the full instructions for the letter detective game on the PBS KIDS for Parents website, along with other hands-on activities, including the ""Dig" for Dinosaur Letters" game and directions to "Write Secret Crayon Messages," available in English and Spanish.
Don't forget about numbers
It's important for children to understand the different ways numbers can be represented, including numerals, words, pictures and objects. Play the "Number Memory Home Activity" to help kids learn the word names of numbers.
Start by creating a set of 12 cards using index cards or construction paper. Label six of the cards with a number from one to six. Label the six remaining cards each with the word name for the same numbers. 
Now you're ready to play! Take turns with your child turning over two cards, trying to match number cards with word cards. If you turn over a card with the number "2", try to match it with the card with the word "two". 
Find the full instructions for "Number Memory Home Activity," along with ideas for game variations, in English and Spanish on the PBS LearningMedia website. Continue exploring the language of math with the "Cupcake Math Home Activity," also available in English and Spanish.
Discover more ways to play and learn
Visit the PBS KIDS for Parents website for even more early literacy activities, games and ideas. Download the PBS KIDS Games app to play with Super Why on the go.