New Shows Coming to PBS Wisconsin in October
September 29, 2020 Alyssa Beno Leave a Comment
What does PBS Wisconsin have in store for you this month? A little bit of nature, motivational interviews and a lot of drama!
Check out these previews of new series coming to PBS Wisconsin in October.
Prey
8 p.m. Fridays beginning Oct. 2
In the aftermath of her marriage, Detective Sergeant Susan Reinhardt puts long hours into her job. She struggles to cope with her inner demons while fighting to unravel the truth by taking on two intense cases that appear to involve corruption by U.K. law enforcement officials.
Flesh and Blood on Masterpiece
8 p.m. Sundays beginning Oct. 4
Enjoy an unconventional thriller about the perils of late-life romance. The lives of three adult siblings are disrupted when their recently widowed mother declares she's in love with a new man.
COBRA
9 p.m. Sundays beginning Oct. 4
Follow the British Prime Minister and his Cabinet Office Briefing Room A (COBRA) committee, comprised of leading contingency planners and senior politicians, as they navigate the difficulties in overcoming a major national crisis.
Tell Me More With Kelly Corrigan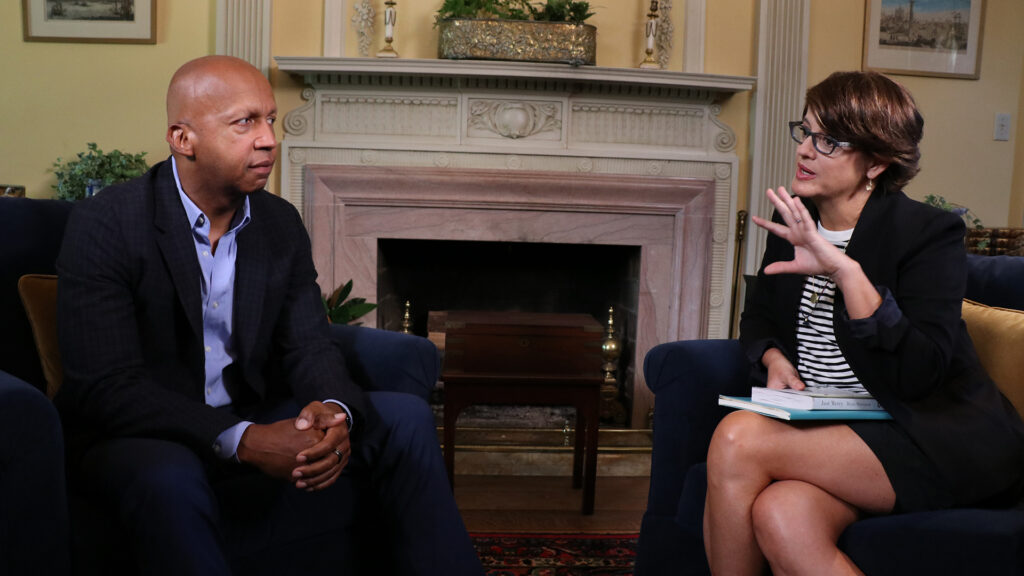 8 p.m. Mondays beginning Oct. 5
Four-time New York Times bestselling author Kelly Corrigan invites notable guests (including lawyer and civil rights activist Bryan Stevenson, pictured above) to engage in long-form conversations about what makes them tick. We also meet the people who motivate and inspire these famous guests.
The Age of Nature
9 p.m. Wednesdays beginning Oct. 14
Explore humanity's relationship with nature and wildlife as scientists and conservationists from all over the world examine ways we can restore our planet.
The Trouble With Maggie Cole
7 p.m. Sundays beginning Oct. 18
See what happens when idle gossip escalates out of control and starts to affect people's lives. Set in a picturesque fishing village, the series centers on Maggie Cole, the self-appointed oracle of this close-knit community.