New holiday programs coming in December!
December 3, 2021 Alyssa Beno Leave a Comment
PBS Wisconsin has decked its December schedule with the sights, sounds and celebrity chefs of the season with these new holiday programs. Watch them when they premiere on PBS Wisconsin or stream anytime on the free PBS Video App!
20 Years of Christmas With the Tabernacle Choir
7 p.m. Monday, Dec. 13
Tony Award-winner Brian Stokes Mitchell joins the choir and orchestra for this 20th anniversary retrospective with performances from Audra McDonald, Kristin Chenoweth, Gladys Knight, Angela Lansbury, Hugh Bonneville, Renée Fleming and more.
Christmas in New York: Inside the Plaza
9 p.m. Monday, Dec. 13
A world-famous hotel that epitomizes the best of everything performs its annual transformation into a magical festive paradise in this enchanting piece of seasonal escapism.
At the Plaza on New York's Fifth Avenue, where suites cost up to $40,000 a night, staff are tasked with fulfilling every whim of their guests. Watch as they prepare a Christmas feast for up to 500, turn rooms into magical yuletide havens and await the arrival of Father Christmas himself.
The Nutcracker and the Mouse King
8 p.m. Tuesday, Dec. 14
Conceived by John Mauceri, this new work is a re-imagination of Tchaikovsky's holiday favorite, "The Nutcracker." Based on E.T.A. Hoffmann's 1816 book, Alan Cumming recounts the origin story of how a prince got put into a nutcracker. Unlike the ballet, we also learn what happens when the young girl grows up, having saved the prince, and what they are doing today.
The Lights Before Christmas: Estates Aglow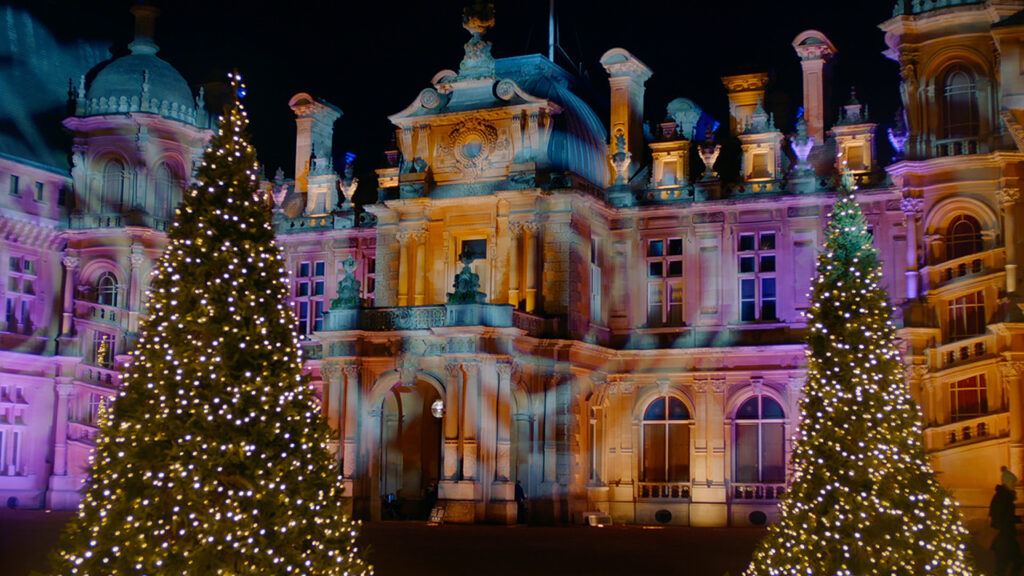 7 p.m. Monday, Dec. 20
Enjoy deliberately unhurried tours of Britain's most delightful seasonal displays. Relax and bask in the sights, sounds and wonder of Britain at Christmas.
Christmas at Belmont 2021
8:30 p.m. Monday, Dec. 20
Christmas at Belmont 2021 features Belmont University students performing holiday favoritesin thenew Fisher Center for the Performing Artsin Nashville. This celebration of the season includes holiday favorites and classic songs.
The Lights Before Christmas: Luminous London
7 p.m. Tuesday, Dec. 21
This hop-on hop-off tour of London's most delightful light displays will take you on a journey that captures the warmth and ambiance of the season.
Santa School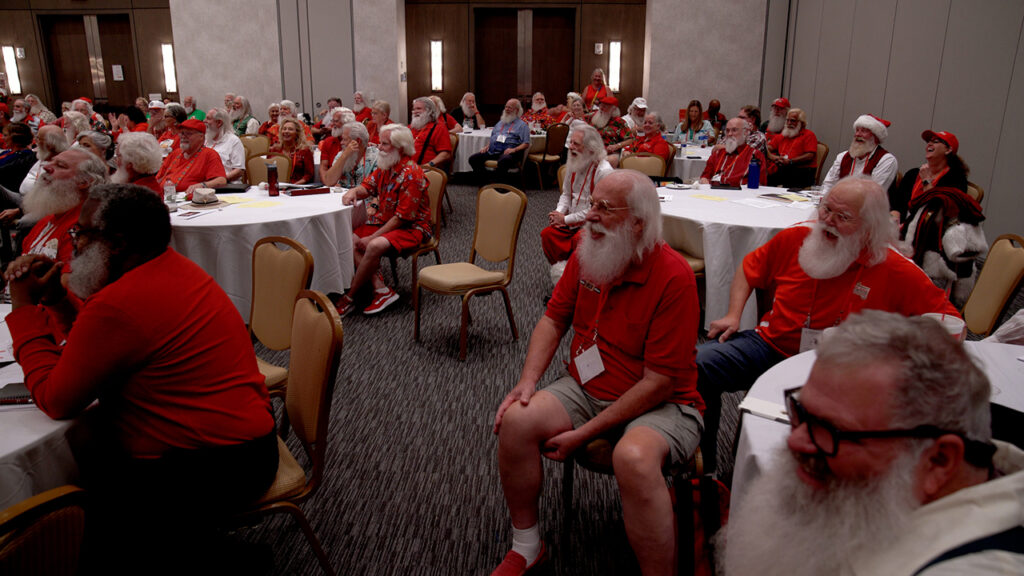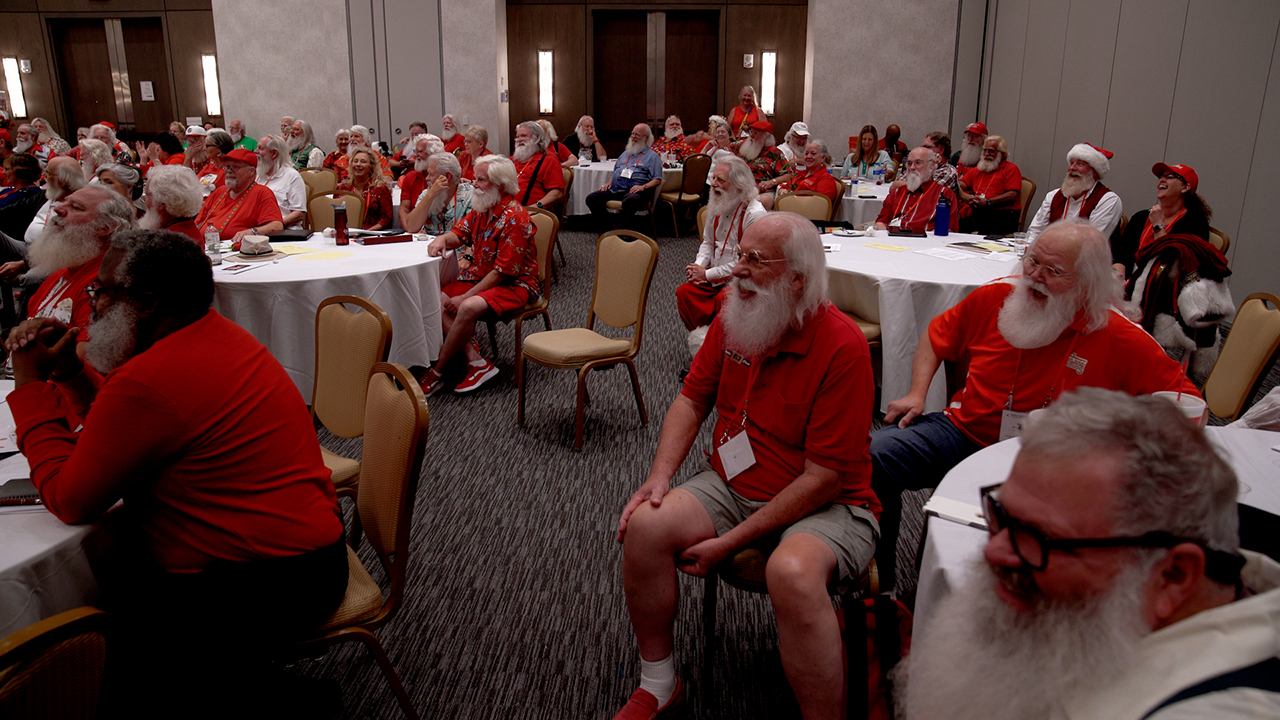 8 p.m. Tuesday, Dec. 21
Follow six would-be Santa Clauses as they take an intensive workshop to learn to dress, walk and talk like Santa. But who are they and what inspires them to take this path?
In Performances at the White House: Spirit of the Season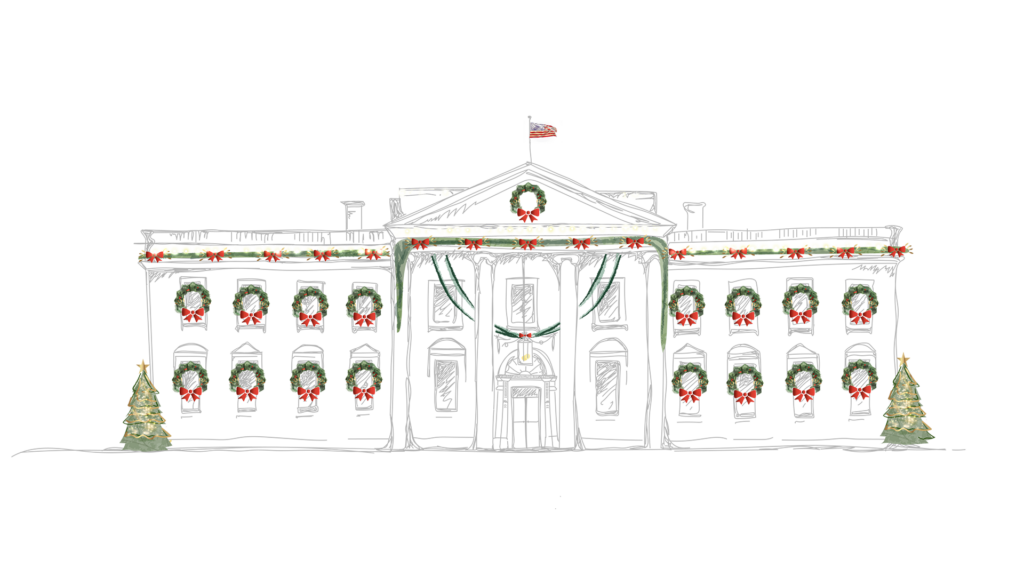 9 p.m. Tuesday, Dec. 21
This dazzling music special celebrates the holidays and highlights the seasonal décor at the White House. Featuring special remarks by President Joe Biden and Dr. Jill Biden. Actress Jennifer Garner will serve as the program host, which will also include performances by Andrea Bocelli, Matteo Bocelli, Virginia Bocelli, Camila Cabello, Eric Church, Jonas Brothers, Norah Jones, Pentatonix, Billy Porter, Northwell Health Nurse Choir, Voices of Service, and the United States Marine Band, led by Lieutenant Colonel Jason K. Fettig, the 28th Director of "The President's Own" United States Marine Band.
The Lights Before Christmas: Radiance on Rails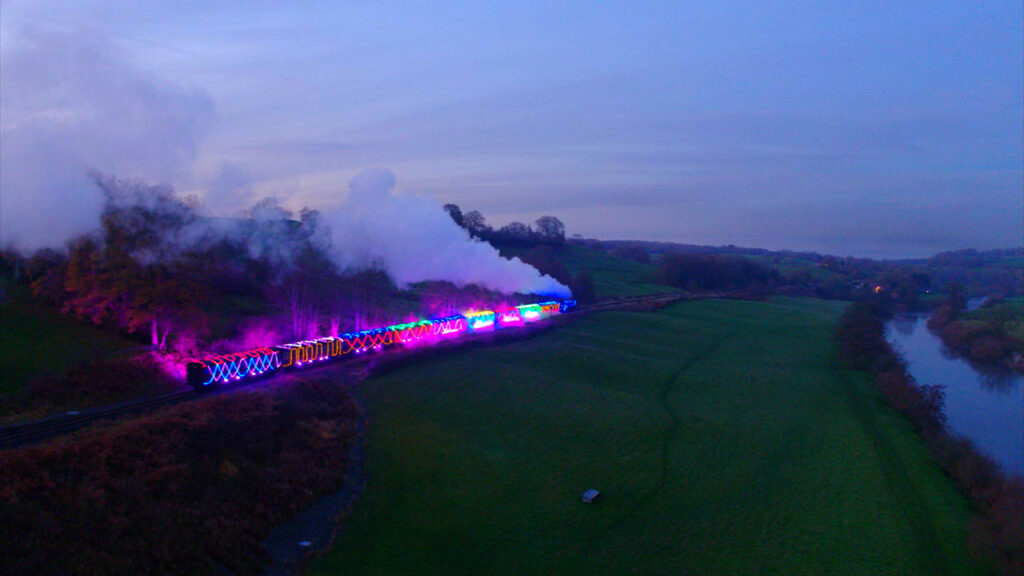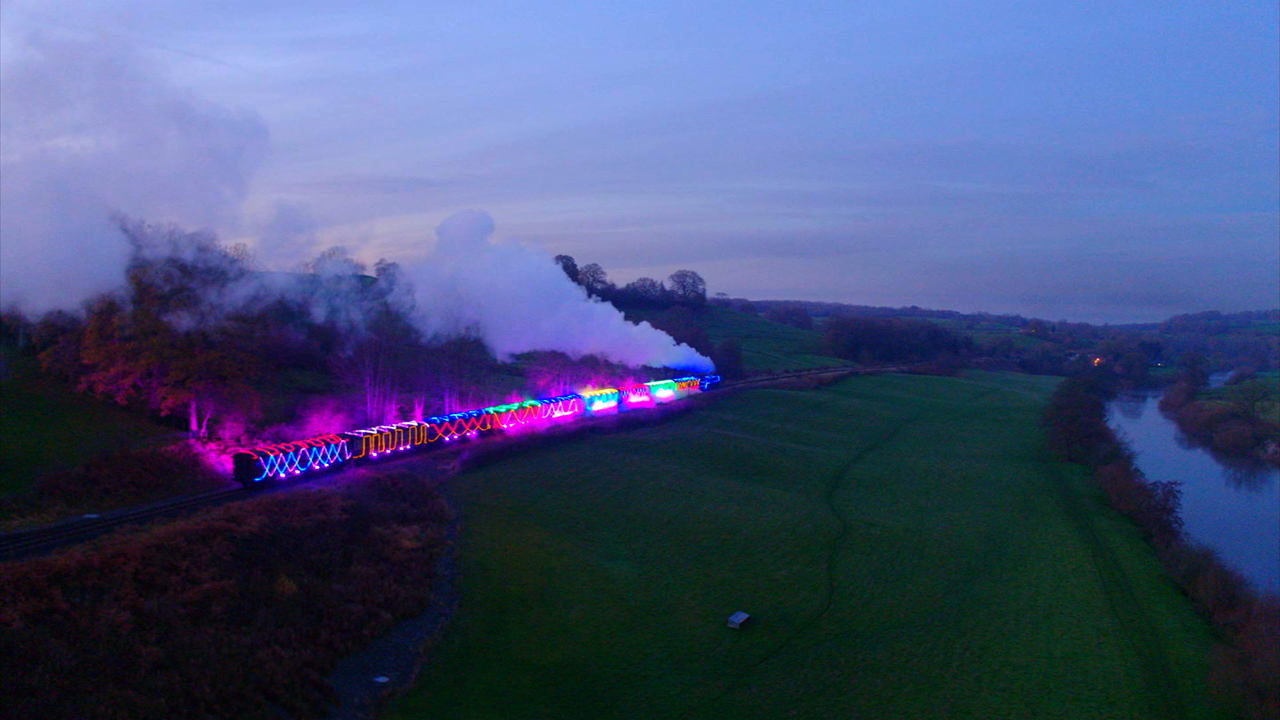 7 p.m. Wednesday, Dec. 22
Amid the chaos holiday season, slow down and invite light into your life with a festive treat of mesmerizing holiday luster and luminescence.
Mary Berry's Country House Christmas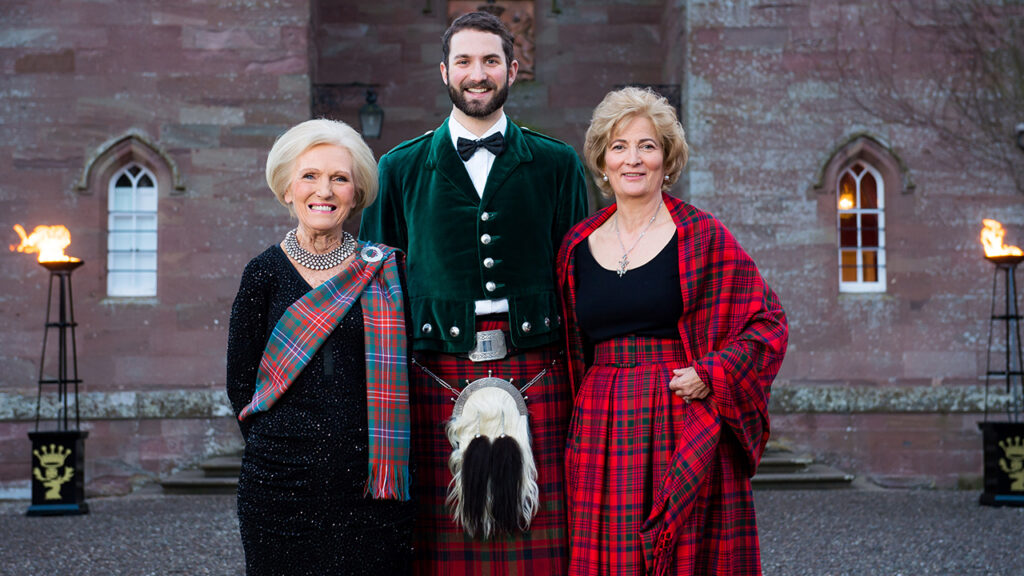 4 p.m. Saturday, Dec. 25 and 1 p.m. Sunday, Dec. 26
When it comes to Christmas food and entertaining, Britain's country houses have always put on a show. Mary Berry visits Harewood House in Yorkshire to meet its army of skilled staff and dedicated volunteers as they prepare the house for Christmas.
Call the Midwife Holiday Special 2021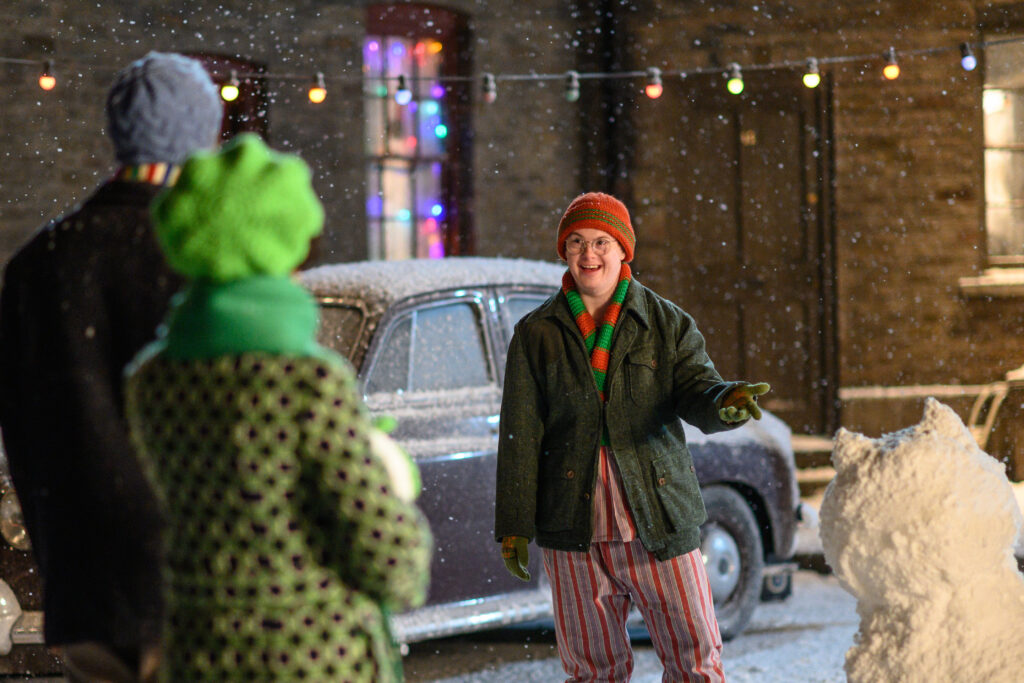 8:07 p.m. and 9:40 p.m. Saturday, Dec. 25
Christmas 1966 promises to be a memorable one. The Nonnatus House team are faced with their busiest Christmas Day ever as the Maternity Home is filled with expectant moms and challenging cases. Luckily Mother Mildred is on hand to support the team.
Great Performances at the Met: New Year's Eve Gala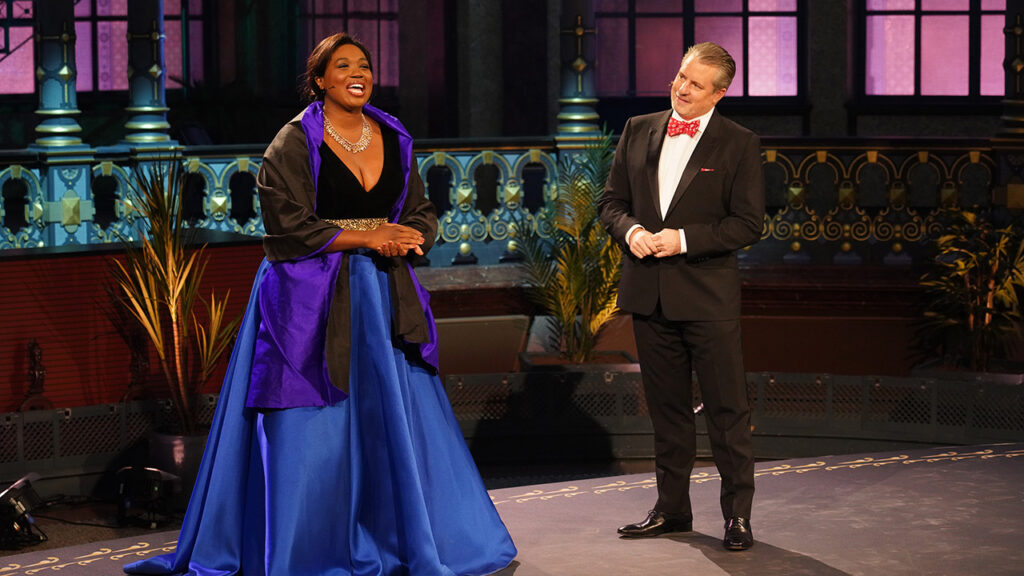 9:30 p.m. Friday, Dec. 31
Celebrate the new year with Met stars Angel Blue and Matthew Polenzani (both pictured above), Pretty Yende and Javier Camarena performing arias, duets and ensembles and more from the Parktheater in Augsburg, Germany.
London Great Performances at the Met Call the Midwife Holidays Mary Berry