'Meet the Lab' collection expands with 'Virus Investigators' and 'Data Decoders'
January 4, 2022 Ian Lewitz Leave a Comment
New resources have been added to Meet the Lab, PBS Wisconsin Education's online collection of educational resources for middle school science classrooms.
The collection, which introduces students to relevant, real-world issues and cutting-edge research, now includes Virus Investigators, which explores the work of the John W. and Jeanne M. Rowe Center for Research in Virology at the Morgridge Institute for Research, and Data Decoders, which features the work of the Solís-Lemus Lab at the Wisconsin Institute for Discovery.
Virus Investigators introduces students to Center for Research in Virology Director Paul Ahlquist and his team of researchers. They learn about the lab's work to better understand how viruses function, how they can make people sick, and how to prevent or treat infections. In Data Decoders, students meet lab leader and statistician Claudia Solís-Lemus. They learn how researchers in this lab make and use computer models to help biologists analyze data to better understand activity in communities like soil, crops and others.
Working directly with Wisconsin educators was a high priority for PBS Wisconsin Education during the project's development and production. PBS Wisconsin spoke with Kathy Biernat, a middle school science teacher at the Notre Dame School of Milwaukee. Biernat was a member of the teacher cohort involved in the development and production of the newest additions to the collection.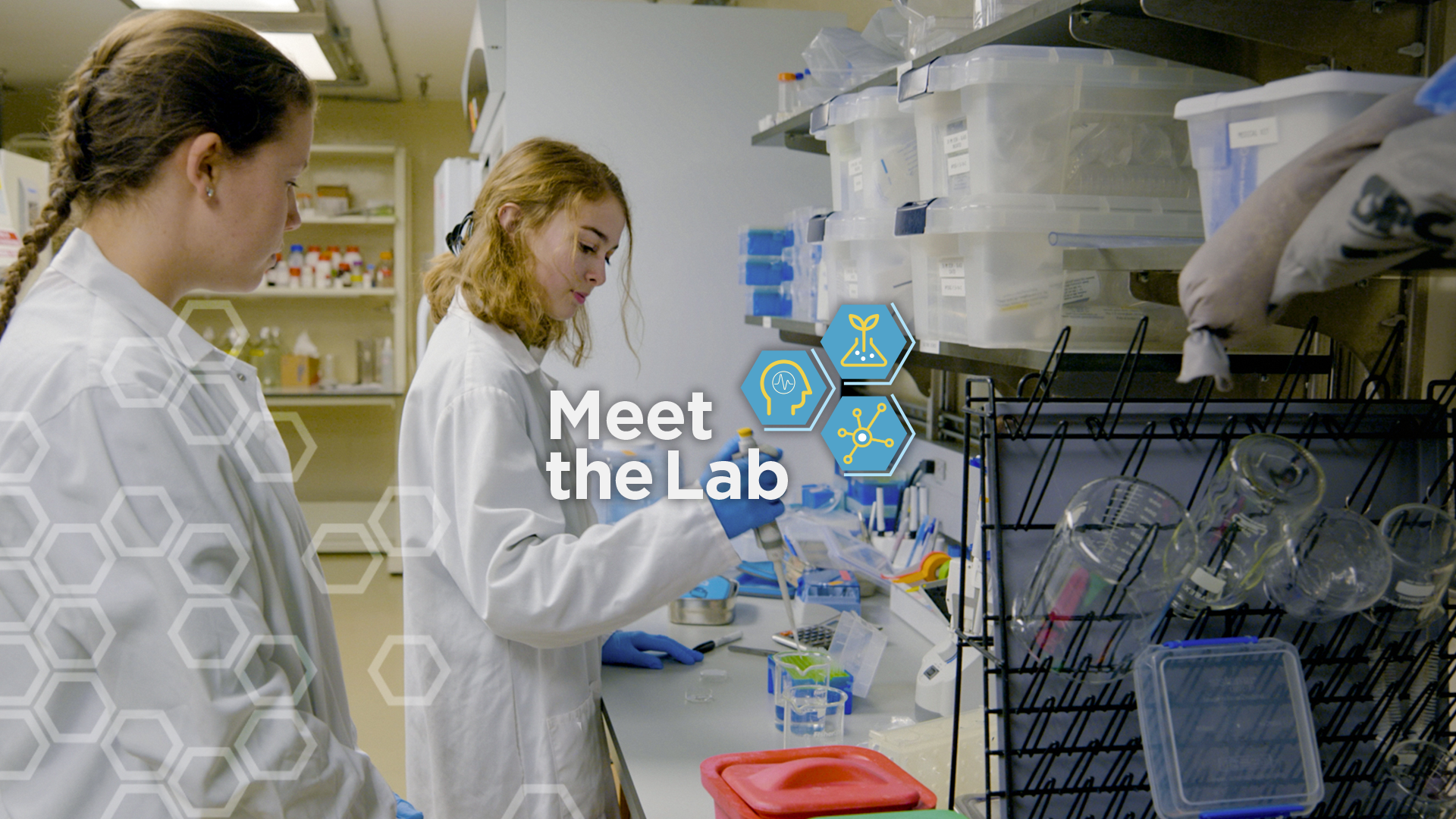 PBS Wisconsin: What was that resource development process like?
Kathy Biernat: It was great. PBS Wisconsin Education chose the resource's outline, and then the teachers would get together and say, "It would be cool if you could do this." We gave them ideas. Then the next time we meet, they'd have done them. When the final product got rolled out, and you see it finally done and up on the website, it's like, wow, this is what our vision was. The PBS folks were so aware of teachers.
PBS Wisconsin: How important are classroom resources like Meet the Lab to your work as a teacher?
Biernat: I don't have a textbook, so I develop my own curriculum. I like the freedom of choosing materials on my own. For resources, there's certain places you go to get your favorites. And my favorite certainly is PBS because it's quality.
PBS Wisconsin: How have your students interacted with the Meet the Lab resources and what has been their impression of the tools?
Biernat: My fifth graders did the Virus Investigators resource, and they did a great job. We talked first about: What is a virus? What does it do? Why are we so worked up about COVID? What is it doing to the cells? They had some ideas about COVID, but not as much about viruses in general. Then we did the activity as a whole group. It was a small group, and it was good because then we could have a conversation around it, and also because it was the first time using it. The discourse was really good among the kids about the activity, and that was fun. They like the interactive part of it. I have a SMART board, so they were able to move stuff around and they like that.
PBS Wisconsin: A major element of the resource is having students envision themselves as scientists and working in the STEAM (science, technology, engineering, the arts and math) field and meeting actual researchers. How important do you think that is for middle school students?
Biernat: I think it's crucial. I tell my students when they come in that they are not science students. They are scientists in my room. They are scientists and engineers. The idea of bringing in real scientists into the room is crucial. The fact that this COVID research is happening in Madison is important to realize. It's happening here.
Wisconsin UW Madison Education science Teachers COVID-19 Meet the Lab middle school