Make school routines and transitions smoother with help from PBS KIDS
September 5, 2023 Tawny Morrison Leave a Comment
Young children heading to school this fall may feel uncertain as they navigate new routines and learning spaces. Support your child's transition into the school year with these fun activities and helpful ideas from PBS KIDS designed to ease anxiety, build independence and smooth out school days.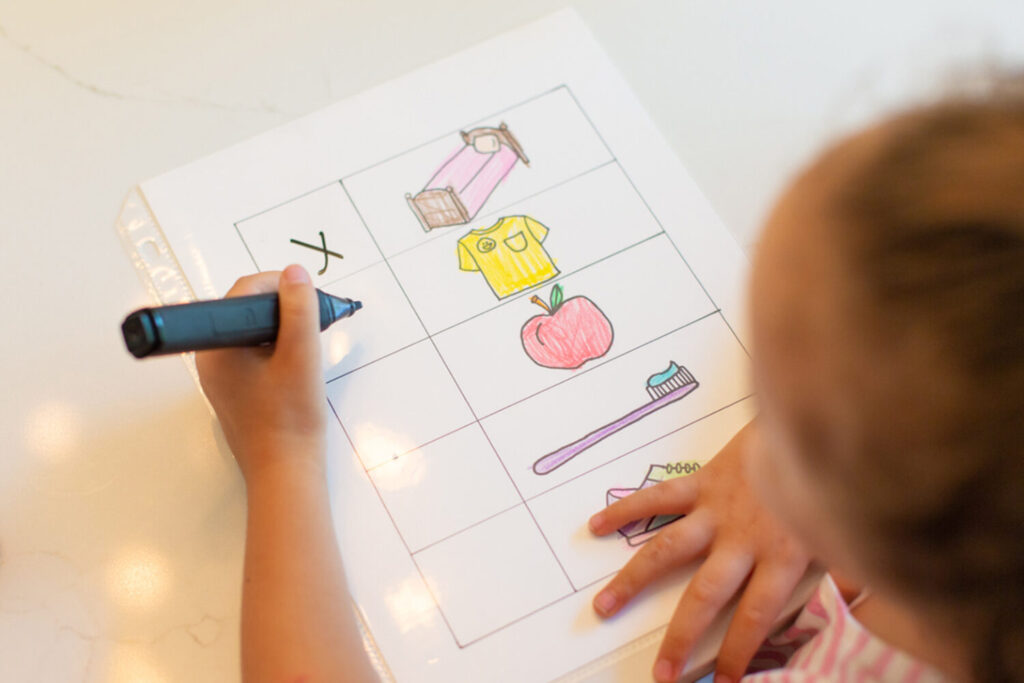 Get out the door on time with a visual checklist
Staying on task during busy mornings can be a challenge! Create a simple visual checklist for morning routines to help your child stay on track and build their independence.
Start by helping your child list their morning responsibilities, like brushing their teeth and getting dressed. Then, draw a chart with pictures to help them visualize each task. Having a visual cue on hand will give your child a point of reference for what they need to do and when it needs to be done. As they complete each task in the morning, they can check it off their list.
Tip: Make your charts reusable by placing them in a plastic sleeve and giving your child a dry erase marker to check off their tasks! Find the full instructions, along with ideas for SUPER ways to end the day, in English and Spanish on the PBS KIDS for Parents website.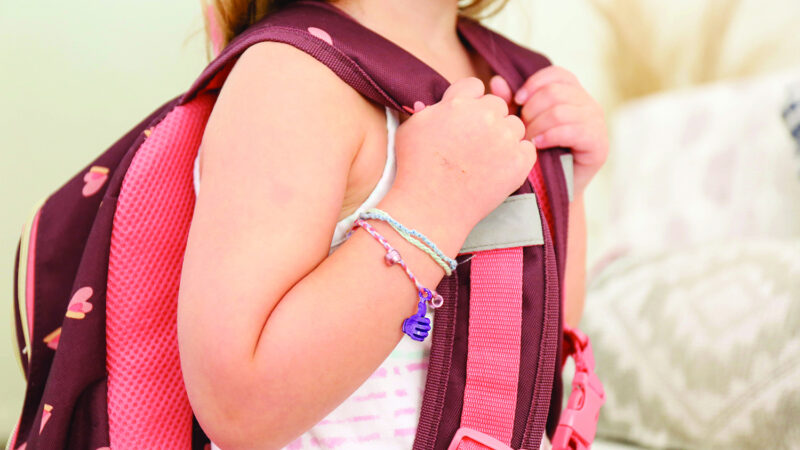 Make "thinking of you" bracelets
For many children, learning to be apart from their grown-ups during the school day can be challenging. "Make Matching 'Thinking of You' Bracelets" to help ease their anxiety. Using easy twisting and braiding techniques, create fun and colorful bracelets you can both wear. 
Whenever your child looks at their bracelet throughout the day, they'll be reminded of you and know that you'll be together again soon. It's a great way to help them learn to self-soothe and feel a boost of bravery when you're apart.
Shake, wiggle, and dance
As young children adjust to longer periods of time spent sitting, listening and following directions at school, it's important to meet their needs for movement and physical activity. There are lots of ways to add physical play to your family's routine, like afternoon yoga stretches or a family walk after dinner. These types of activities will support your child's physical skills while developing self-regulation and social skills.
Need a little inspiration? "Make Up a Pinkamazing Animal Dance"! Ask your child to think of their favorite animals and the different ways they move. How does a dog move when it's happy? Can you move like a penguin playing on the ice?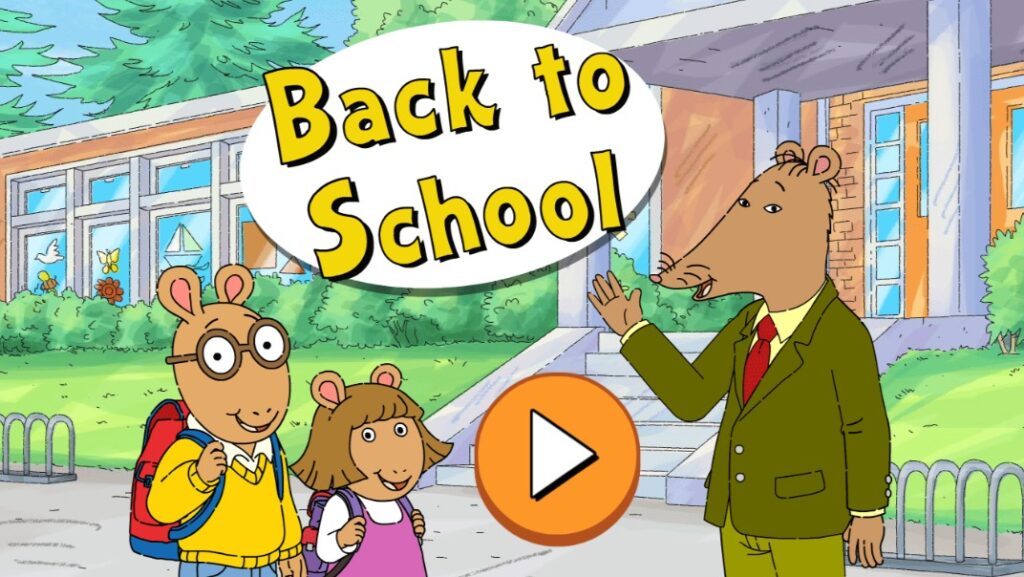 Head to school with Arthur
When kids see others doing activities that are new to them, it can help them feel more confident about new experiences. Play the free PBS KIDS "Back to School" digital game to see what a day at Lakewood Elementary School looks like with Arthur. 
Players help Arthur with school-day activities, like tidying the classroom and helping other students in the library. After playing the game, talk with your child about how their days at school look similar to or different from Arthur's. Do they have desks like Arthur and his classmates? Do they have the same classroom responsibilities as Arthur or different ones? 
For more tips on managing school-time routines, check out "Setting a Routine for Success at School" from PBS KIDS for Parents.