Honor Earth Day with PBS Wisconsin's Online Programs
April 20, 2021 Becky Marburger Leave a Comment
Earth Day is an opportunity for us to reflect on how we can honor and celebrate our planet. This includes understanding how our world is changing and what we can do to care for and maintain it.
Continue that reflection and learn about Earth Day with these online programs from PBS Wisconsin.
The idea for Earth Day was born in Wisconsin. In this Around the Farm Table episode, Inga goes foraging the landscape for wild greens, visits a bison farm and chats with Tia Nelson, daughter of Earth Day founder Gaylord Nelson.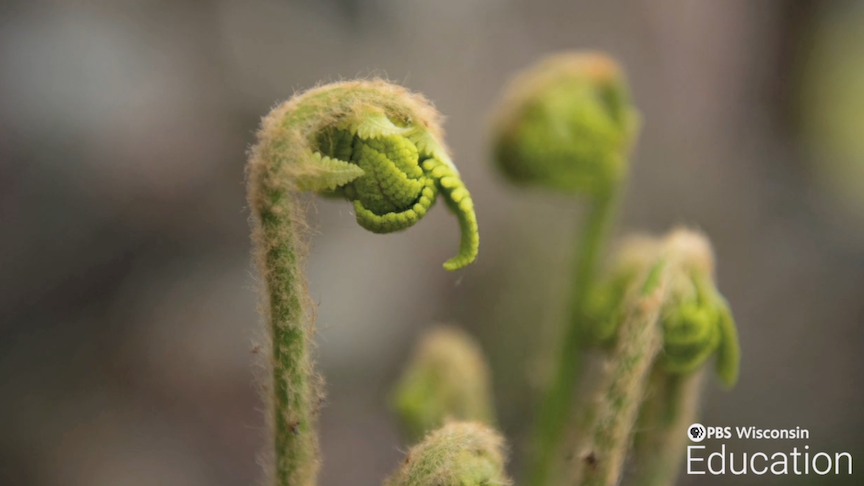 From warming trout streams to decreasing ice cover, lower lake levels to extreme heat, Climate Wisconsin tells stories of our rapidly changing climate. This multimedia resource from PBS Wisconsin Education connects stories of personal observation and experience to current climate change research.
What sets Earth apart from the other planets? Discover what is so special about our planet with this short video.
Come explore the work of an environmental pioneer in Wisconsin's Door County. Despite commercial development just down the road, Toft Point near Bailey's Harbor remains, as it was over a thousand years ago. Emma Toft was a lady of the wilderness and was willing to fight for the land and the respect of plants and animals. This is a story of her preservation and perseverance.
How did Earth Day begin? In this University Place lecture, Bill Christofferson discusses the life of Gaylord Nelson, the founder of Earth Day. Christofferson highlights Nelson's early life and delves into Nelson's role as one of the leading environmentalists of the 20th century.
For many items that end up in the recycling bin, more trash is created by trying to recycle them. This can also make it harder to recycle the stuff that can be saved, demonstrating that recycling is broken, at least the way we do it today. Watch this short video for ways on how recycling can be fixed.
In this University Place lecture, Jonathan Patz, director of the Global Health Institute at UW-Madison, explains that warmer temperatures lead to health risks and discusses minimizing the risk through a low carbon economy.
Jerry Apps shares his passion for conservation and local farming with his two grandsons.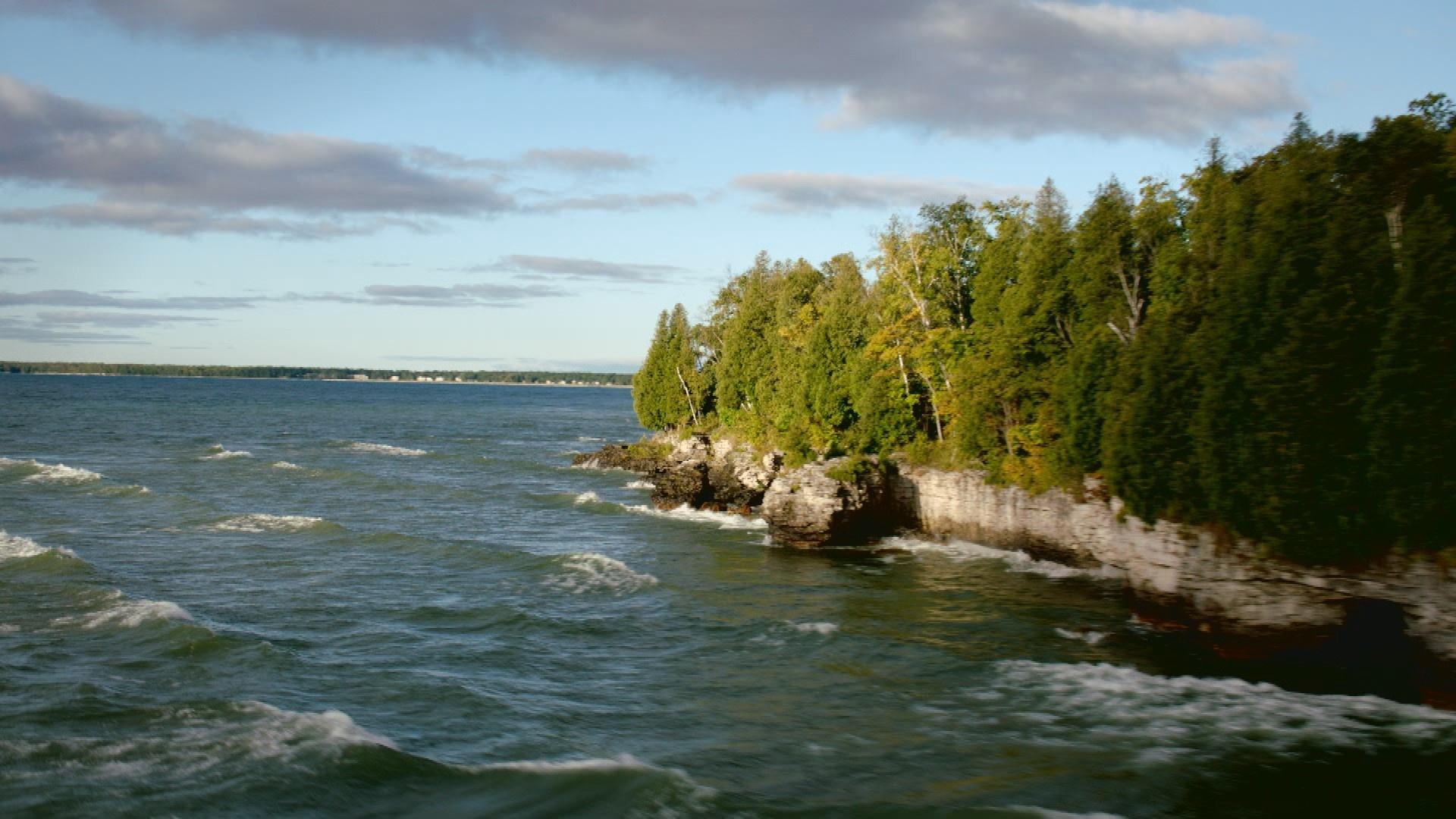 Celebrate the beauty of Wisconsin and soar high above the state in this breathtaking journey through our treasured landscape. From the Mississippi River to the Great Lakes, from the Northwoods to southern landmarks, get ready to experience Wisconsin like never before. PBS Wisconsin Passport required.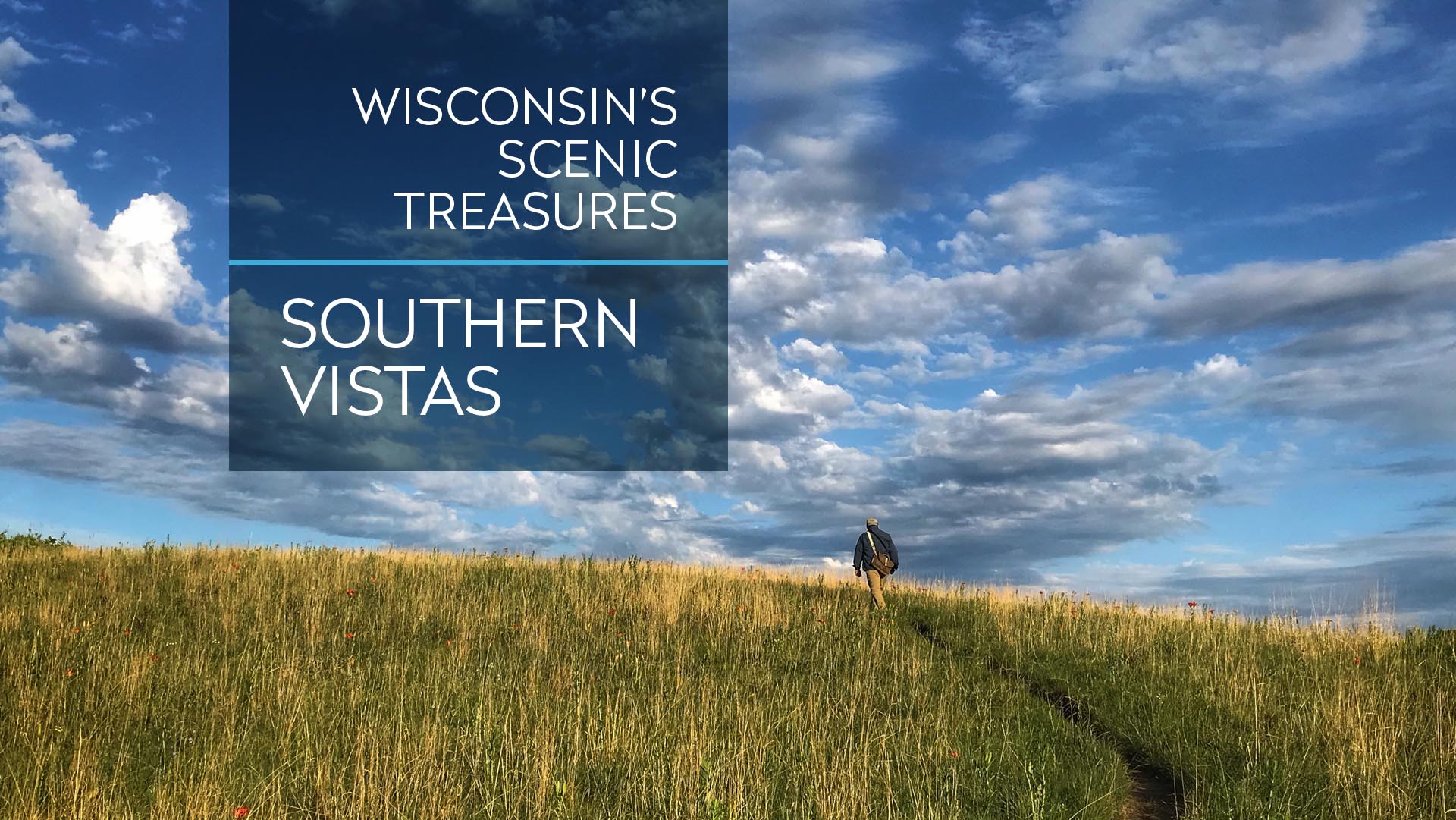 Enjoy a visually stunning trip across the landscapes of southern Wisconsin's most beautiful natural places. Take in the sights and sounds of the region's forests, prairies, valleys and shorelines, and the flora and fauna that call these places home in this breathtaking celebration of the state's scenic southern vistas.
Earth Day It's Okay to be Smart Emma Toft Climate Wisconsin University Place Jerry Apps Around the Farm Table Wisconsin From the Air