Get curious about cooking: 5 kid-friendly recipes for summer
June 26, 2023 Tawny Morrison Leave a Comment
Are you looking for activities to do with kids this summer? Cooking with children is a great way to encourage creativity, curiosity and a love of learning! It also provides an opportunity to practice reading and math skills, and helps children develop fine motor skills as they mix, pour and chop. 
Get started with these five kid-friendly recipes from PBS KIDSⓇ. Each recipe is paired with a free PBS KIDS activity to keep the fun rolling long after the snacks are gone!
1. Chill out with Alma's piragua
Puerto Rican piragua can often be found at food carts in the Bronx, where Alma lives! Make this fruity frozen treat with just a few simple ingredients. From strawberry to mango to pineapple, the flavor options are endless, giving children (and grown-ups!) the chance to customize their piragua any way they'd like. Get the recipe in English or Spanish.
When you're done mixing up ingredients, mix up musical instruments in the Alma's Way Boom Boom Bah game, available in English and Spanish.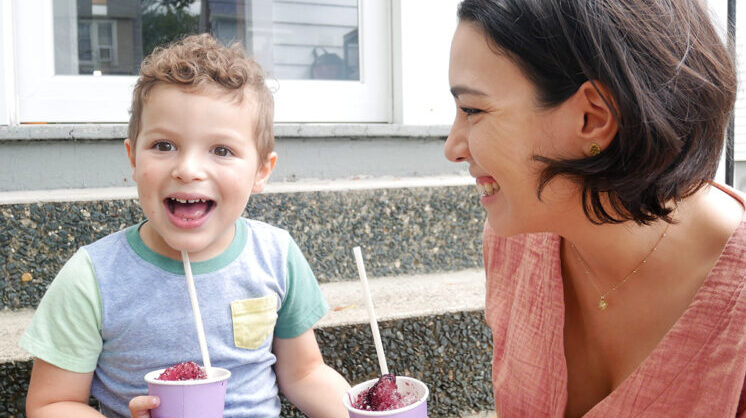 2. Put a
Pinkalicious
twist on lemonade
What's better than a cold glass of homemade lemonade on a hot day? Lemonade with a strawberry twist! Kids can practice measuring, mixing, reading and following directions as you stir up a pitcher of Pinkalicious pink lemonade together. Get the recipe in English or Spanish.
Keep things cool with a simple eco-friendly activity! Make ice boats using natural and upcycled materials.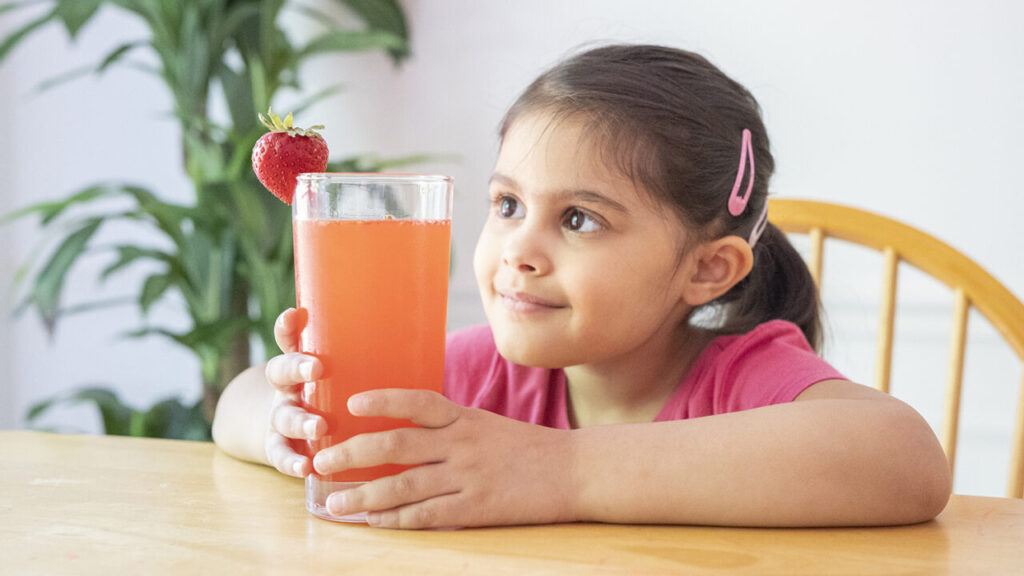 3. Homemade ice cream with
Molly of Denali
Molly's Grandpa Nat makes an Alaska Native version of ice cream made from moose fat, called nivagi. You don't need moose nearby to enjoy your own homemade ice cream! Try this single-ingredient recipe that kids will go bananas for. Then, compare similarities and differences between different types of ice cream. Get the recipe in English or Spanish.
Want to learn more about Alaskan Native culture? Take Molly and her friends along on your next summer road trip with the Molly of Denali podcast.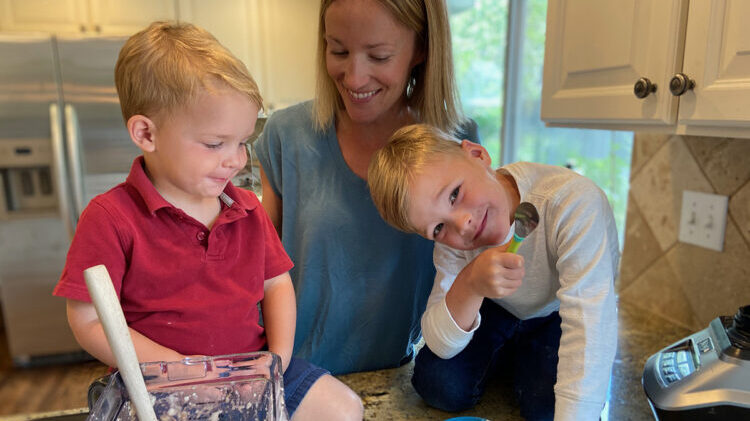 4. Bake with big feelings
Having a plan to manage big feelings can help children know what to do when challenges arise. Kneading and pounding dough is one way to talk through and deal with feelings like anger and frustration. Talk about your feelings together while you make these "Get Out the Mad" cookies. Get the recipe in English or Spanish.
Help kids learn more tools for navigating different emotions with the collection of Daniel Tiger stories available online in English and Spanish.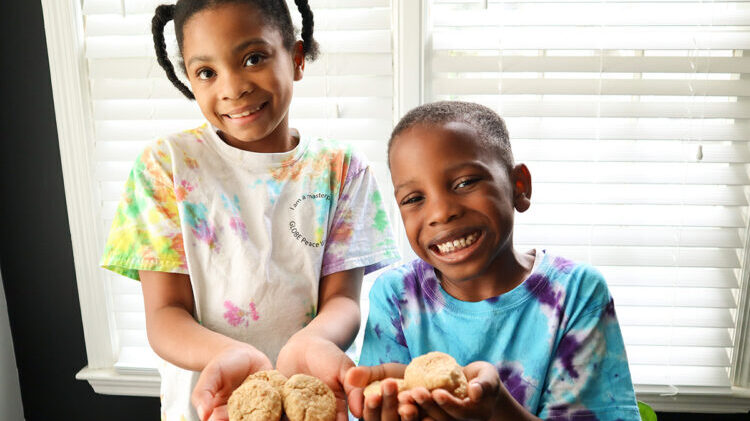 5. Make Rosie's cheesy popcorn for movie night
Fans of the PBS KIDS show Rosie's Rules will love this cheesy movie night delight. Children can practice their fine motor skills with measuring, pouring and mixing ingredients. Nurture curiosity by asking questions like, "What do you think makes popcorn pop?" A dairy-free option means everybody can enjoy this cheesy snack. Get the recipe in English or Spanish.
Looking for foodie fun without the mess? Find out where different foods come from and whip up some digital dishes with Cookie Monster's Foodie Truck.