Free PBS KIDS self-paced learning courses are making an impact on early care providers
November 3, 2023 Tawny Morrison Leave a Comment
For Wisconsin's certified early care providers, finding high-quality professional learning opportunities that fit into their schedules can be difficult. As a training sponsor organization for the Wisconsin Registry, which provides career development for early care professionals, PBS Wisconsin Education offers 23 online self-paced learning courses to providers at no cost. Developed by PBS KIDS and Sesame Workshop, the courses focus on topics including math, literacy and social and emotional learning. 
"Providing these courses for free is an important option for early care providers who need to earn continuing education credits but struggle to find affordable options," said Jen Kobylecky, PBS Wisconsin Education Associate Director of Education Engagement. "This PBS Wisconsin Education project helps childcare providers in Wisconsin not only earn Registry credits for free, but also pursue high-quality professional development at their own pace."
Since October 2022, early care providers have completed more than 800 self-paced courses through the Wisconsin Registry, earning more than 1,900 credit hours.
Iqra Sajjad, a lead teacher at Crescent Learning Center in Milwaukee, learned about the courses at a professional learning event with PBS Wisconsin Education. "I did one and I was like, this is so good, I should do more!" The self-paced courses break down larger concepts in ways that are easy to understand, and feature content and strategies she can use in her everyday practice.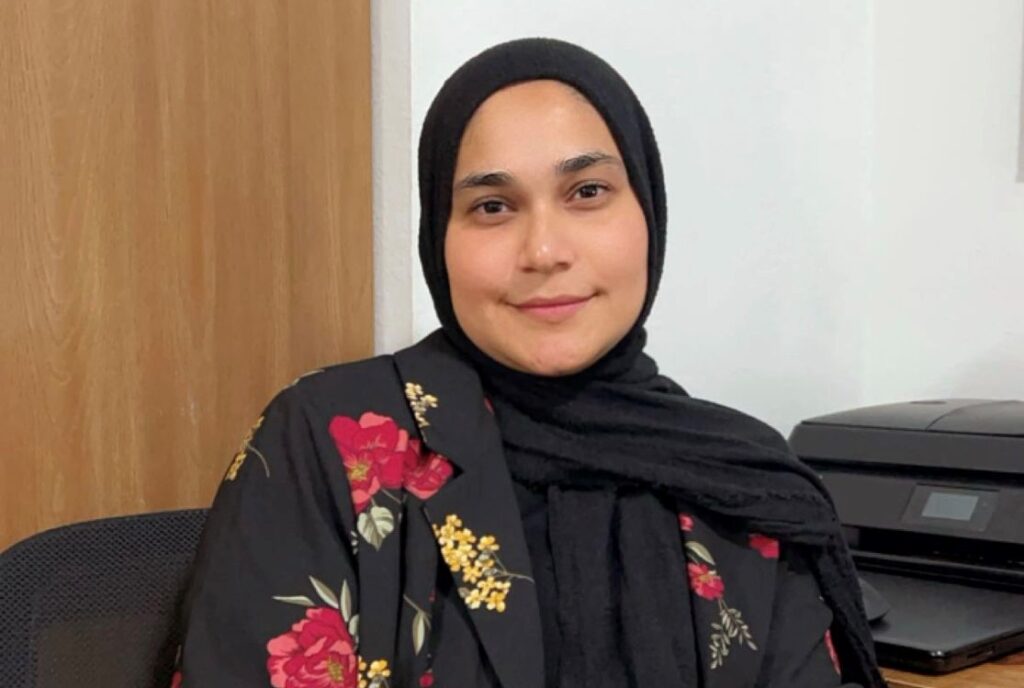 From helping children understand their emotions to ensuring every child feels welcome and included, Sajjad said, "These courses empowered me to make a supportive and nurturing environment for the kids, promoting their overall wellbeing and resilience."
That empowerment has had a ripple effect. When a parent asked about ideas to help their child with a behavioral issue, Sajjad referred back to her course materials and found strategies the family could add to their toolbox.
"I felt really happy that I helped," she said. She's also shared resources and ideas with colleagues, inspiring them to take courses themselves.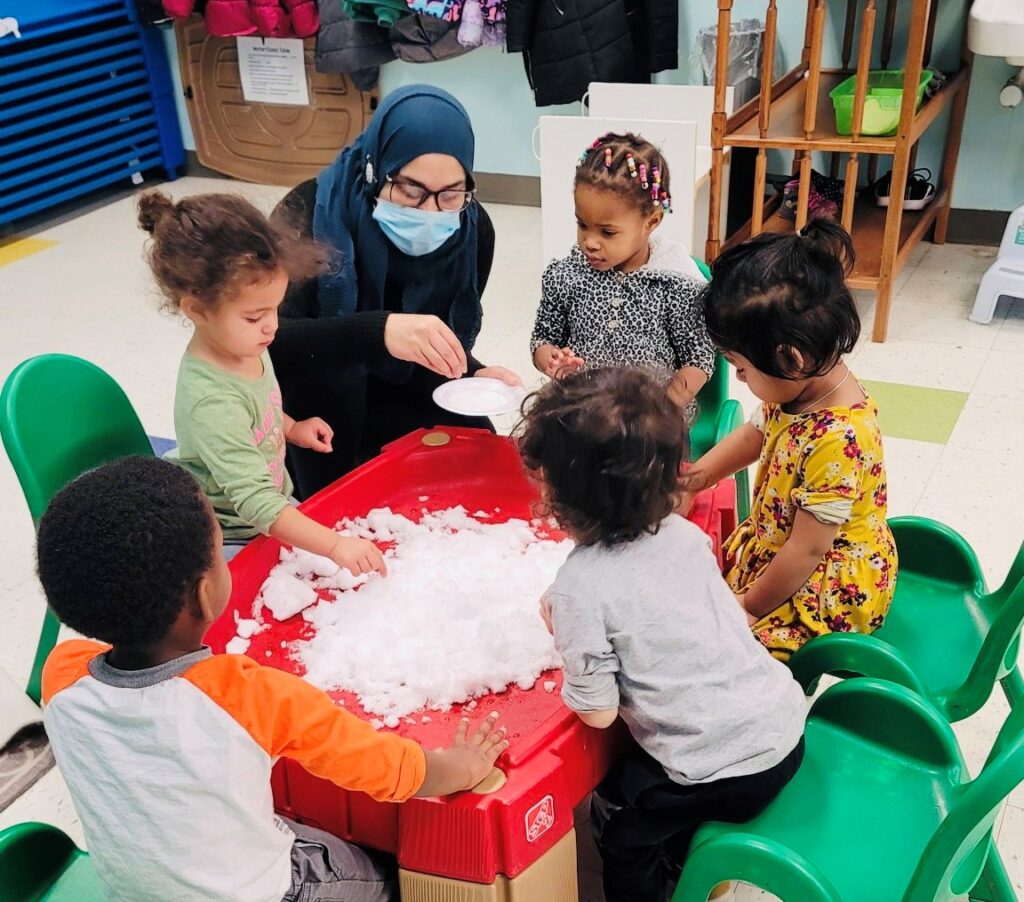 The self-paced structure of the courses is valuable to busy providers like Sajjad, who may not be able to attend professional learning events only offered at specific dates and times. The courses "allow the learners to set their own schedule and then progress at their own pace," she said. Another advantage is being able to take the time to focus on sections that are more challenging. "You can pause on certain things, and then you can think about it and you can go back and listen to [it] again." 
Sajjad encourages early care providers to take the self-paced courses. "It gives you an opportunity to explore more. With these courses, [you] can effectively promote children's wellbeing." 

To learn more about the free self-paced learning courses and other opportunities for early care providers and early childhood educators, visit the PBS Wisconsin Education early learning webpage.