Do You "Like" WPT?
April 24, 2013 Erik Ernst Leave a Comment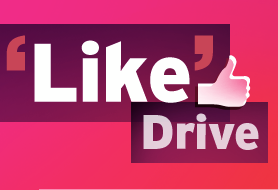 We know that you love the high-quality educational programs on Wisconsin Public Television. But, do you "Like" us on Facebook yet? We've partnered with our colleagues at PBS to mount our first online Facebook Like Drive this week.
Our goal is to engage with as many people as possible who make WPT a regular part of their life. If you haven't connected with us on Facebook yet, now is a great time to do so. If you already are a WPT Facebook fan, thank you! Please spread the word with your contacts that we are a great source of daily information and fun online and on-air.
As our number of Facebook "Likes" grow, we are unlocking exclusive videos. So far, we've gone behind the scenes with Ken Burns to see part of his film-making process and we heard from celebrity chef Jose Andres about the inspiration on his career that came from Julia Child. As we gain new friends today, we will unlock an exclusive video from The Civil Wars at Austin City Limits. We'll have more videos to unlock through Friday.
Thank you for helping our community grow! We hope it leads to even more conversation between and among the station and our viewers across Wisconsin.
PBS public television Wisconsin Public Television Wisconsin Public Television Program Documentary Ken Burns austin city limits Facebook julia child