Celebrate flavor with Inga Witscher's butter board recipe
November 21, 2022 Samantha Nash Leave a Comment
If you've spent much time on social media lately, you've probably seen at least one beautiful, indulgent butter board pop up on your feed. With the holiday season fast approaching, Around the Farm Table host Inga Witscher prepared this quick and easy recipe that is perfect for parties or a cozy family meal.
Whether you use delicate ceramic for an elegant presentation, or a wooden tray for a more rustic look, this versatile dish is sure to be a visual treat that also dazzles taste buds. This contemporary comfort food can be paired with homemade crackers to add a bit of crunch.
Like Inga says, butter boards are all about showing your creativity, so experiment with ingredients until you find your perfect combo. You'll likely find no shortage of assistance with polishing off the test batches.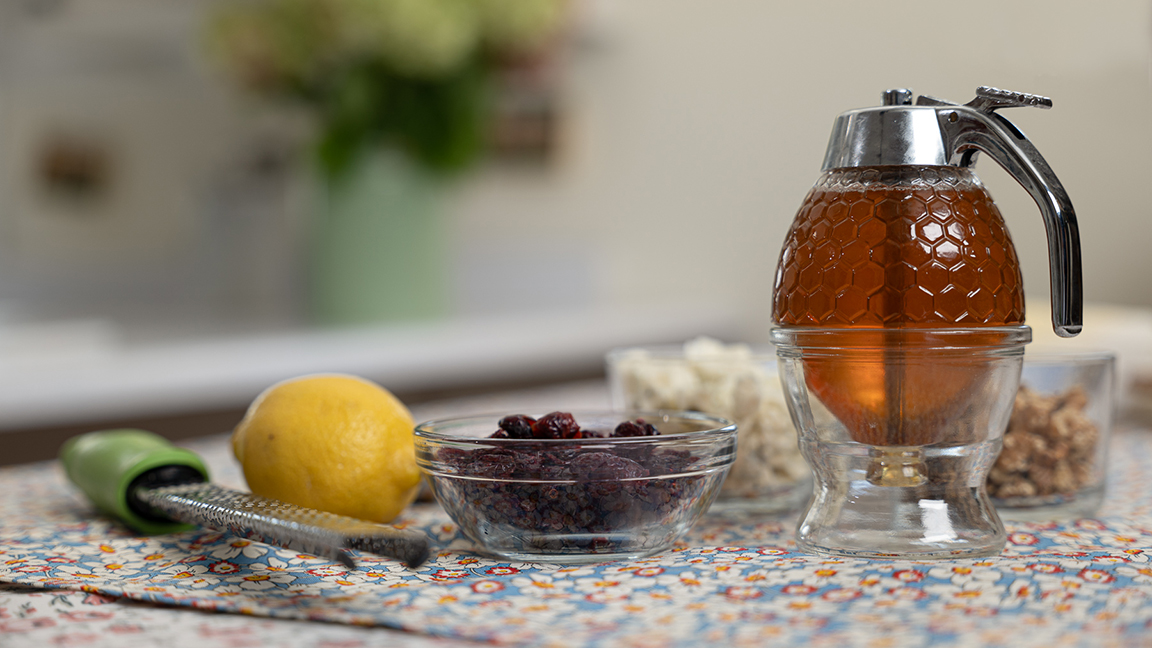 Inga's Festive Butter Board
1-2 sticks unsalted butter, room temperature
1/4 cup dried cranberries
1/4 cup toasted walnuts
1/4 cup blue cheese crumbles
Flaky kosher salt
Honey for drizzling
Zest of 1 lemon
Spread your butter on a pretty serving platter. Sprinkle sea salt on the butter.
Decorate the butter with the cranberries, walnuts and blue cheese.
Zest a lemon on the butter and drizzle all over with honey.
Serve with slices of good bread.