Aw, shucks! Five PBS recipes to enjoy sweet corn season
August 2, 2023 Alyssa Beno Leave a Comment
As sweet as summer days are long, sweet corn is the yellow gold of Wisconsin's hottest days.
Find it in a roadside stand, at your local farmers market or at the grocery store, and stock up – this seasonal harvest is too sweet to not overindulge with. Then, enjoy these recipes from some of our favorite PBS chefs and foodies.
Rich and Moist Cornbread
Caution: This is not your grandmother's cornbread. Indeed, it's the unconventional ingredients that set this cornbread apart, like isomalt, a popular non-sweet sugar. In sweet baked goods, sugar normally helps tenderize and moisten the crumb, but replacing it with isomalt yields cornbread that's exceptionally tender and moist, but never cloying.
Jacques Pépin Makes Fresh Corn Purée
Jacques Pépin shows us how to make one of his favorite dishes for the summer: a fresh corn purée. He demonstrates two ways of removing kernels from the cob, and simply sautés the purée with salt and pepper for a light and delicate dish.
Fried Green Tomatoes and Bacon Mayo with Sweet Corn Relish
Chef Vivian Howard demonstrates the versatility of corn by creating a smoked corn relish.
Charred Sweet Corn Fritters with Buttermilk Ranch Dressing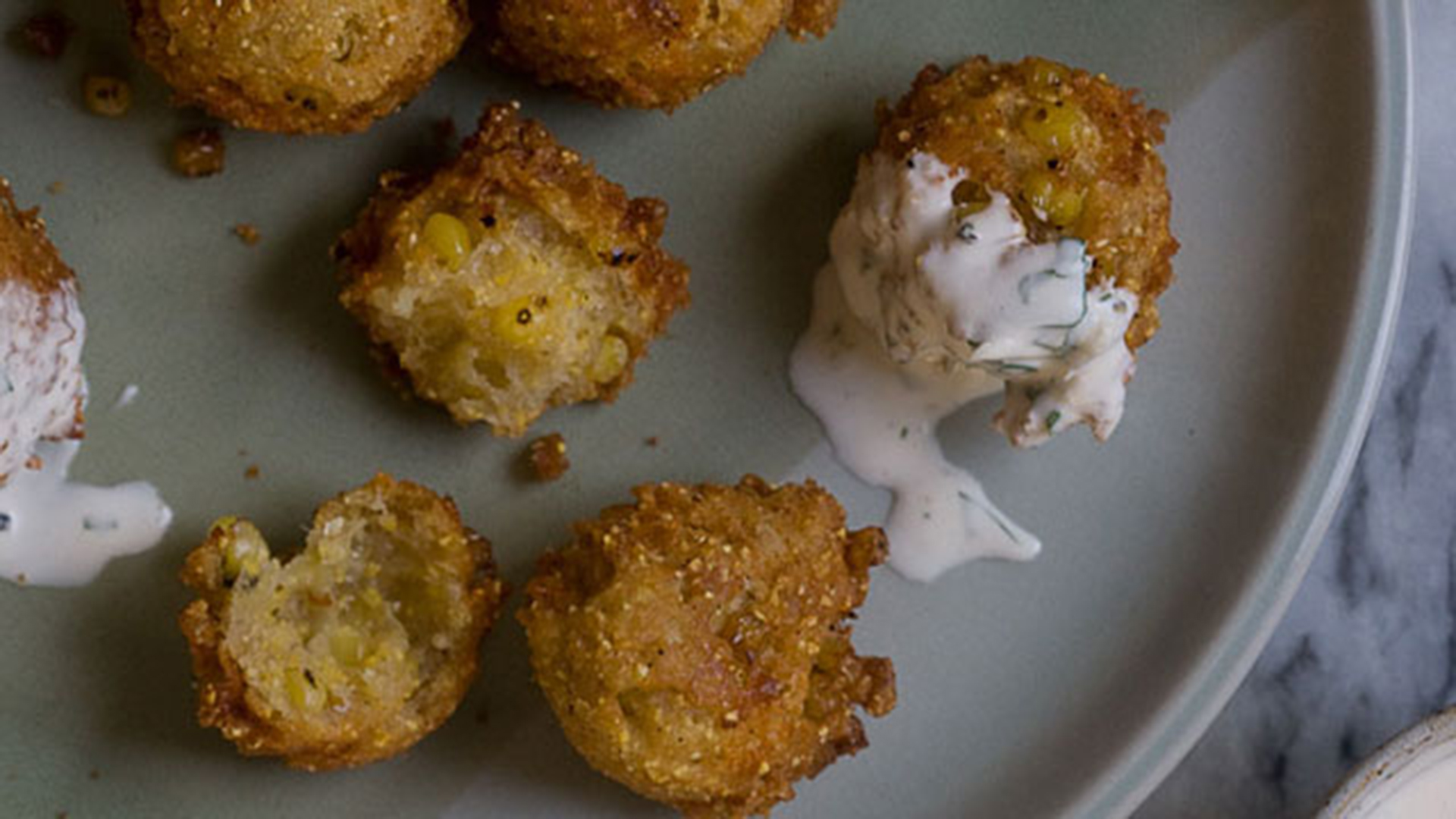 Food blogger Adrianna Adarme recommends smothering these corn fritters in homemade buttermilk ranch dressing on the Fresh Tastes blog. Don't forget to brown the butter first!
Sweet Corn Pancakes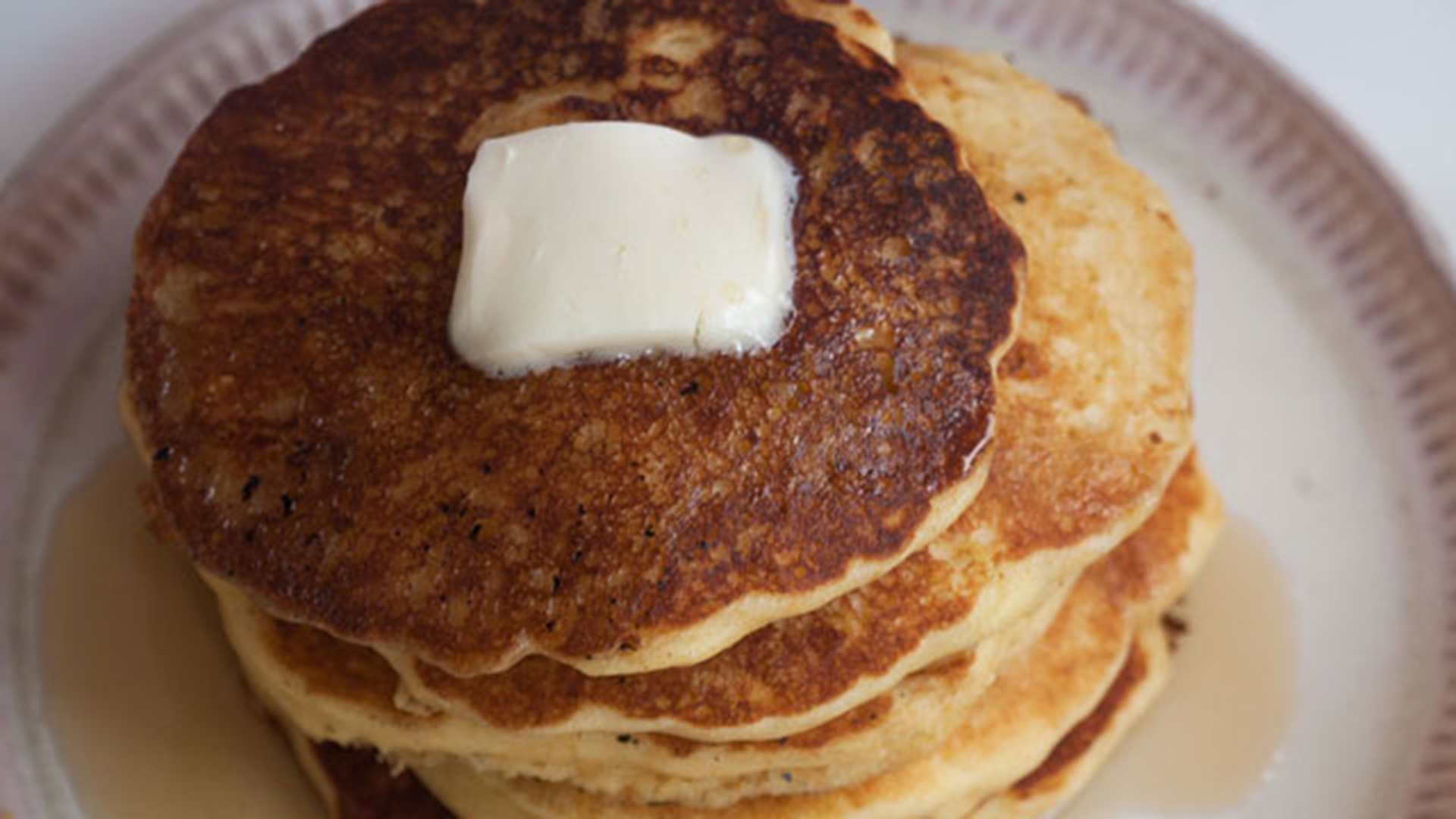 Another goodie from Adrianna Adarme of the Fresh Tastes blog, this sweet corn pancakes recipe is a seasonal summer breakfast!