Wisconsin Muslim Project Photo Gallery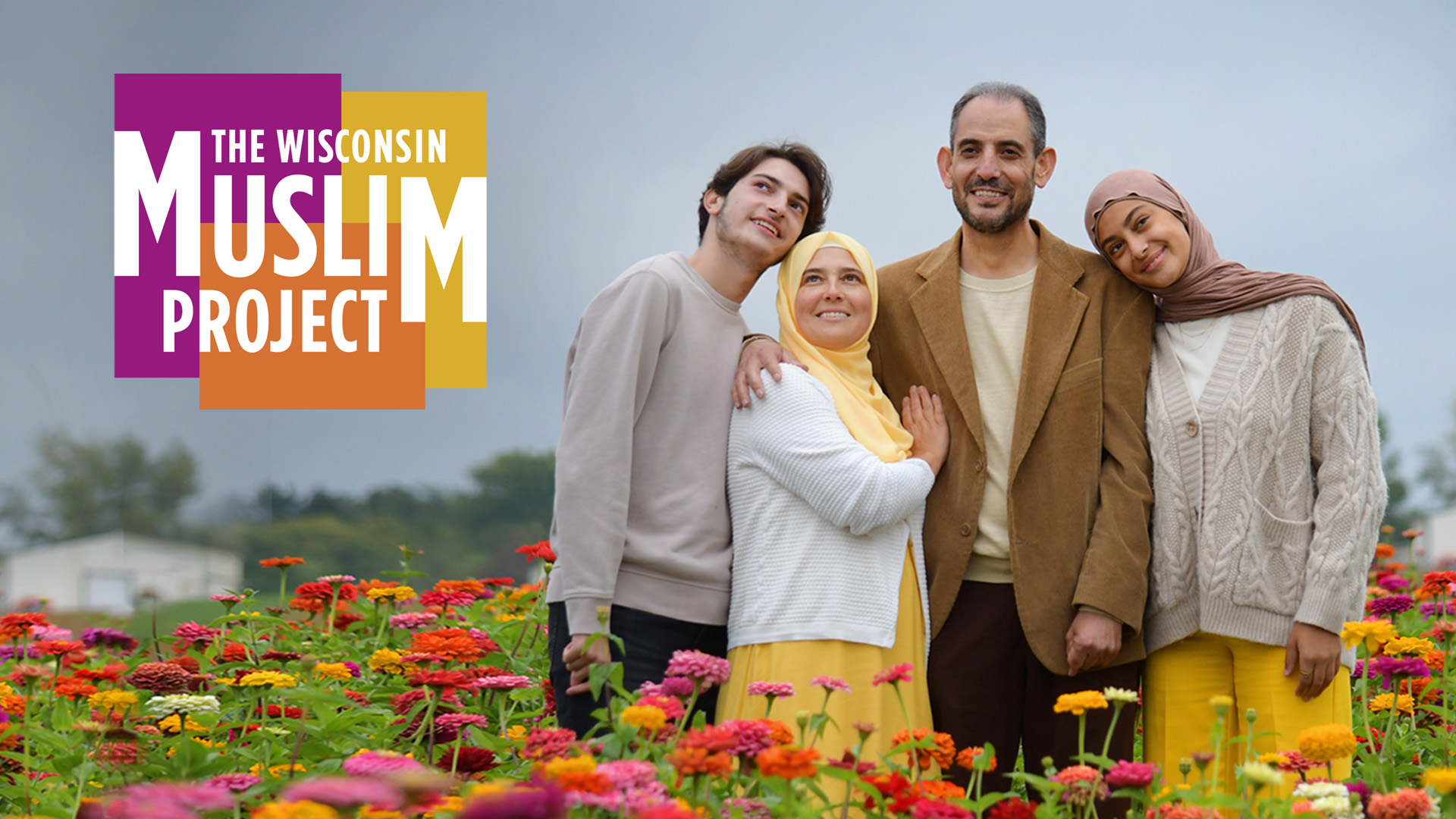 © 2023 Lila Aryan Photography.
Every Wisconsinite has a story. Stories of joy, family, trial, and triumph color Wisconsin communities with vibrant beauty. And the stories of Muslim Wisconsinites make up an important part of communities across the state.
With portraits by award-winning photographer Lila Aryan, explore this photo gallery — part of the Wisconsin Muslim Project — for an intimate look into the contemporary lives of 15 Muslim Wisconsinites and families.
Copyright 2023 Lila Aryan Photography. All Rights Reserved.
"Growing up, I admired Martin Luther King Jr and Malcolm X. They stood for social justice, called out colonial and historical oppression as it appeared, and stood against discrimination based on race and religion."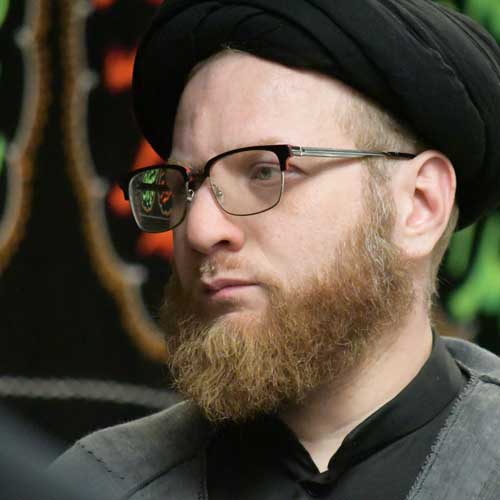 Sameer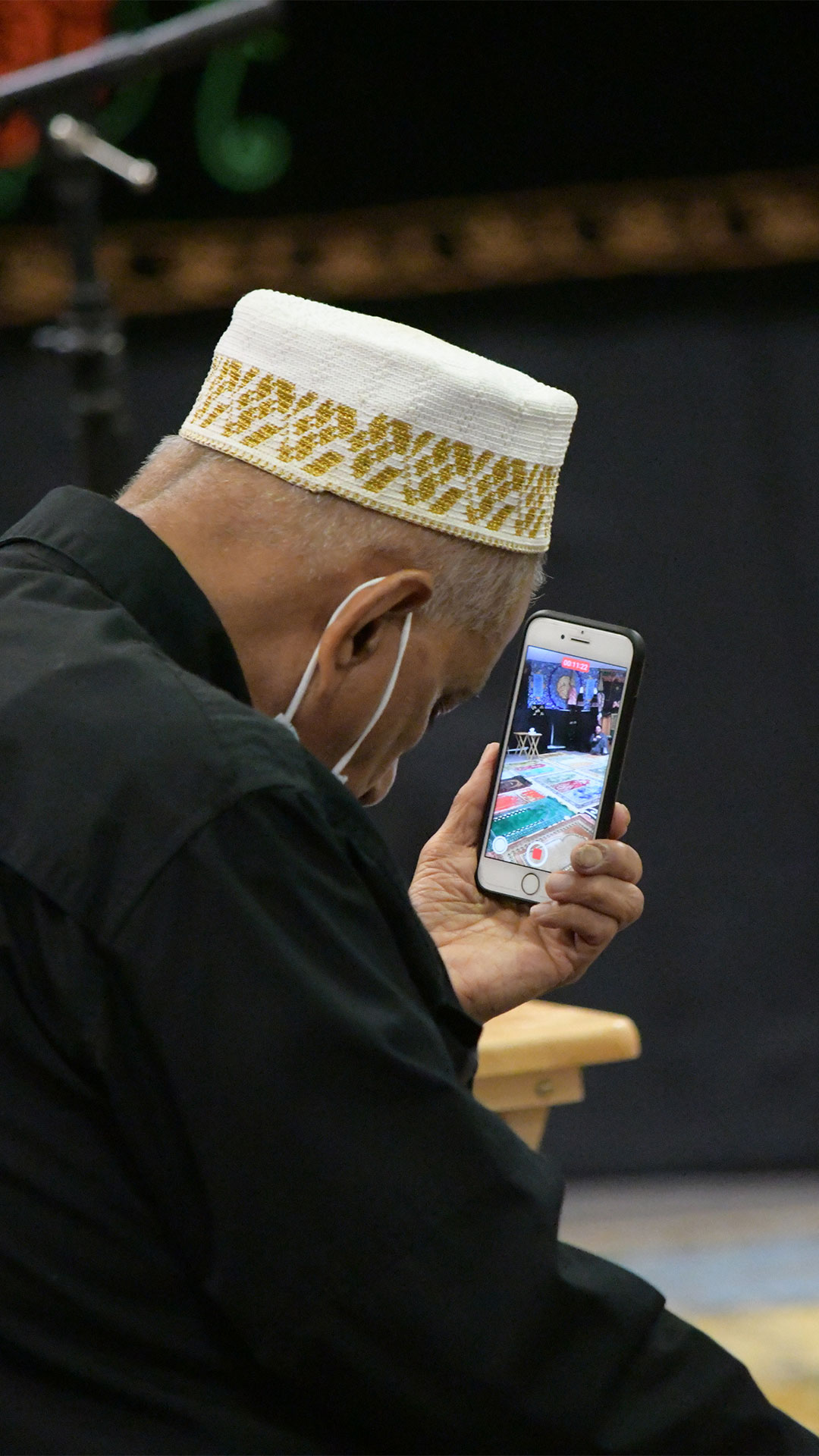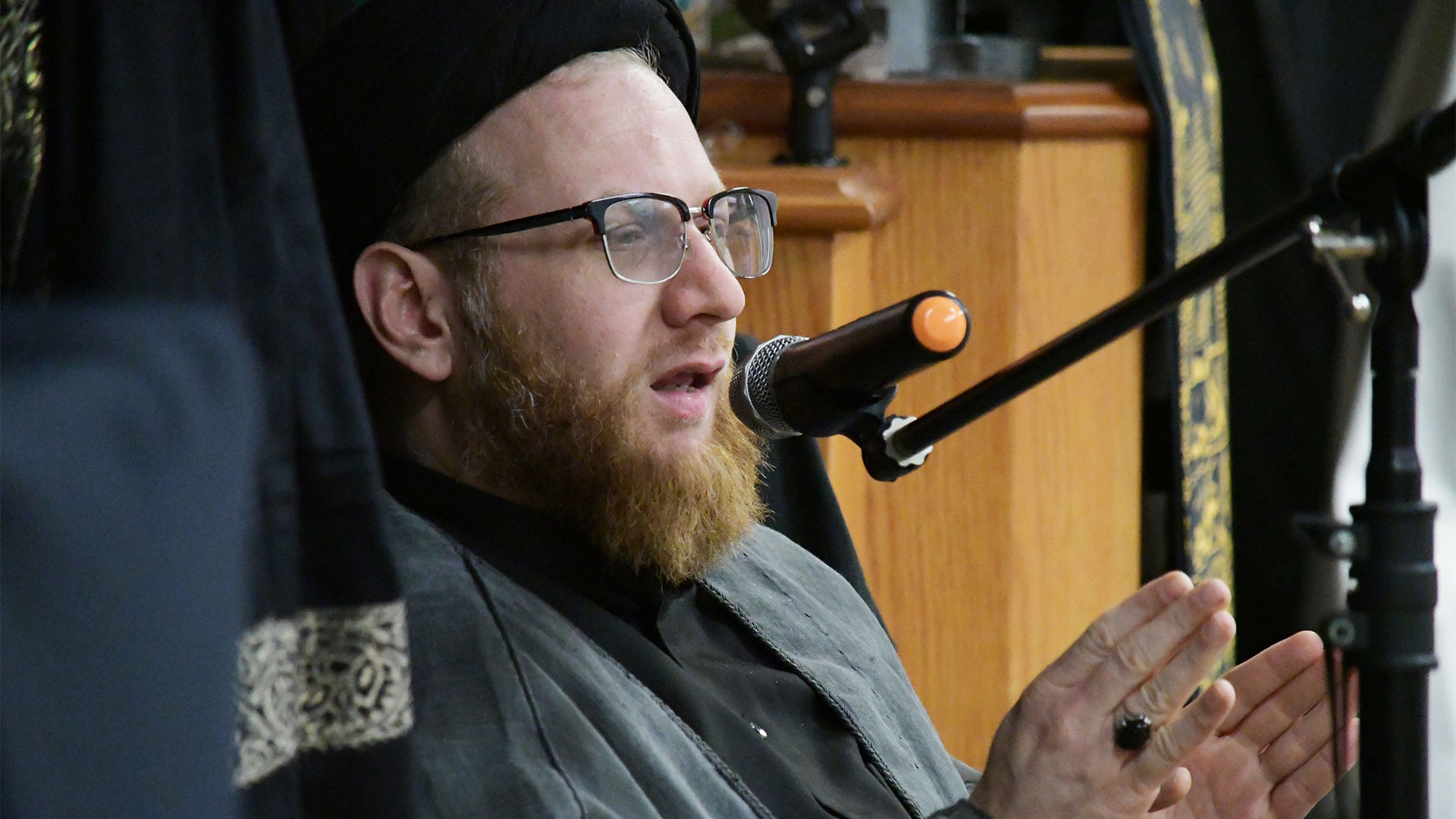 "I am passionate about activating that part of faith and religion, which is universal amongst all societies and cultures, as a tool of strength and unity amongst all. Faith unites us as humans."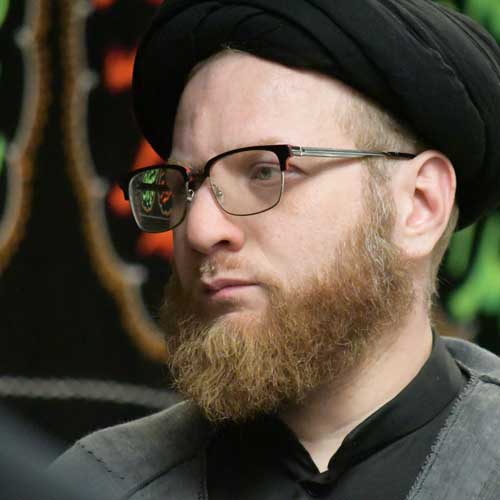 Sameer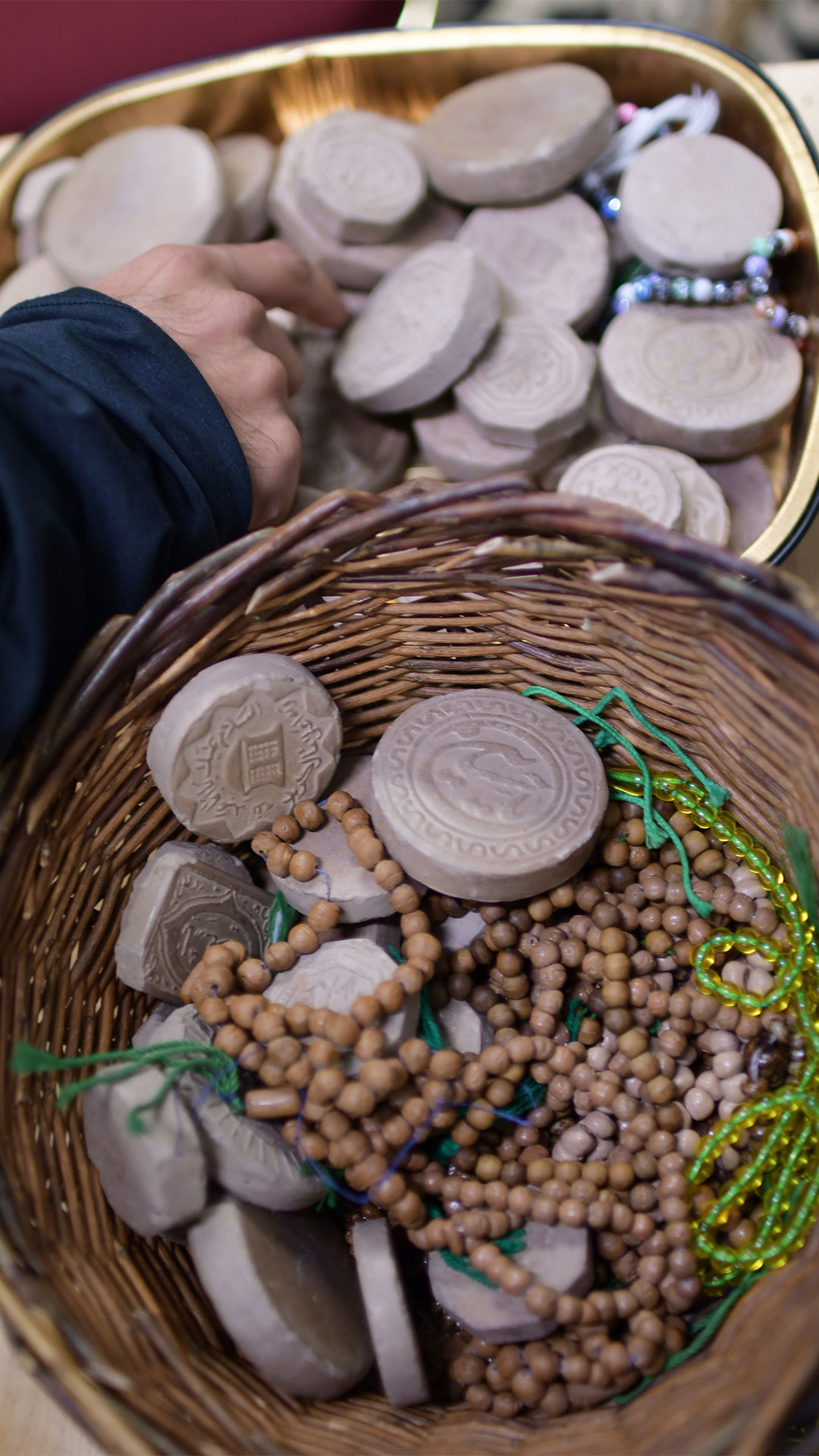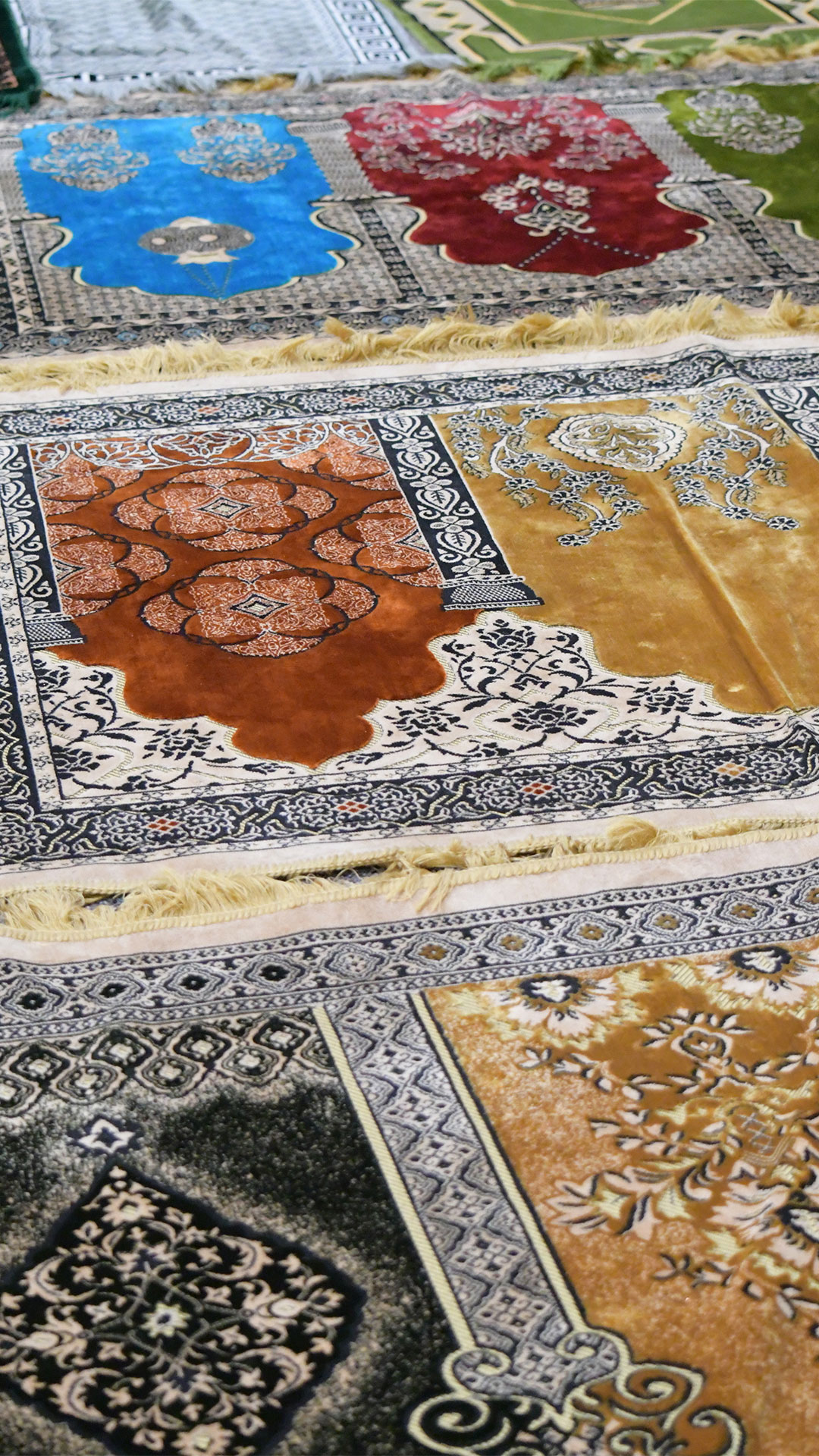 "For me and my family, a typical Tuesday night looks like this: helping with the kids' homework, dinner, then we recite a short prayer which is common on Tuesdays. We pray for peace."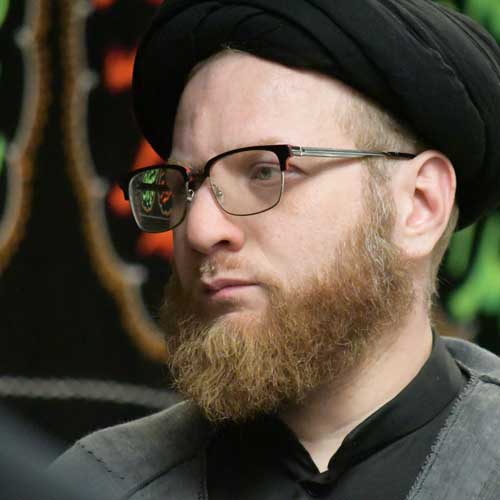 Sameer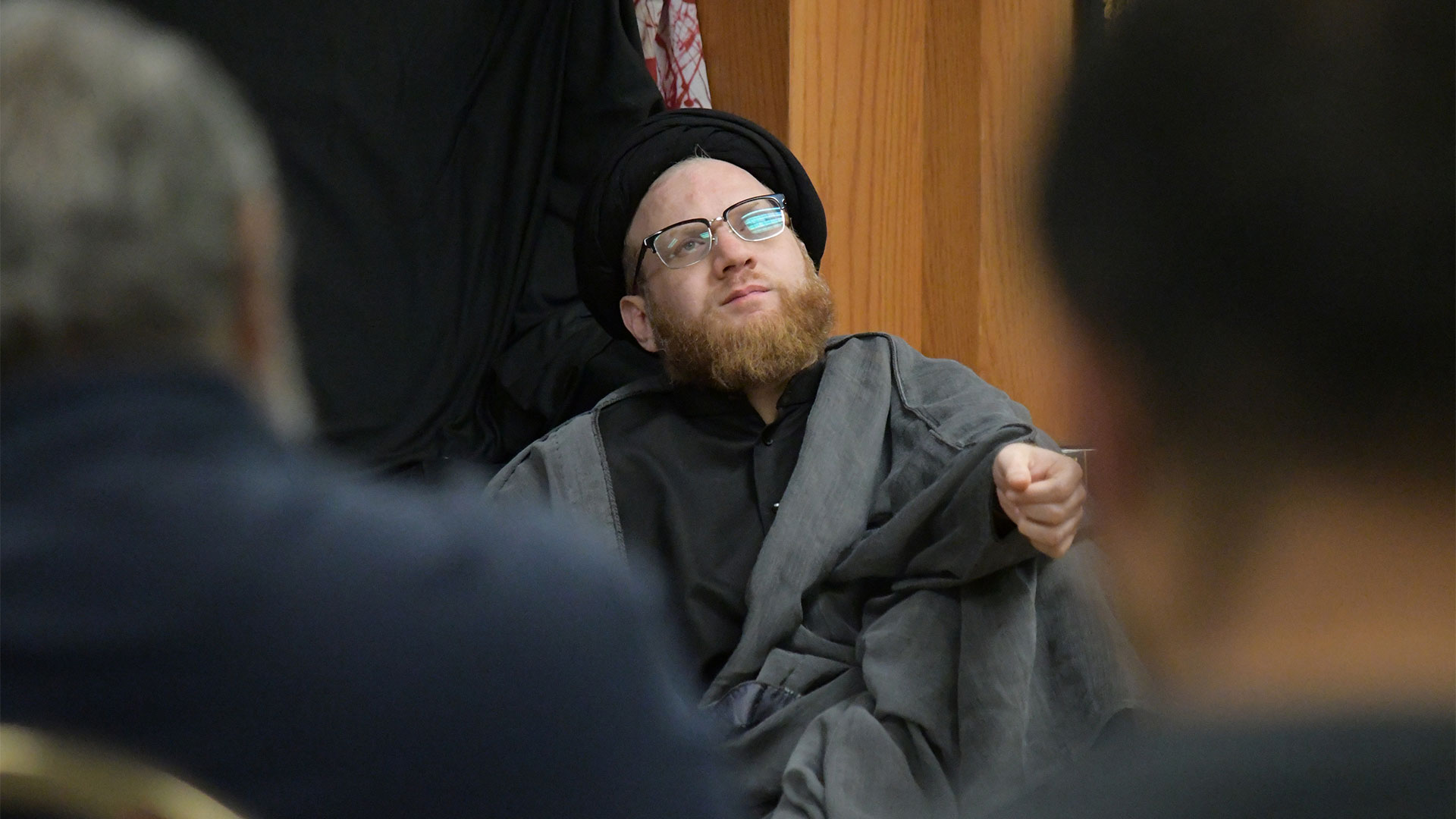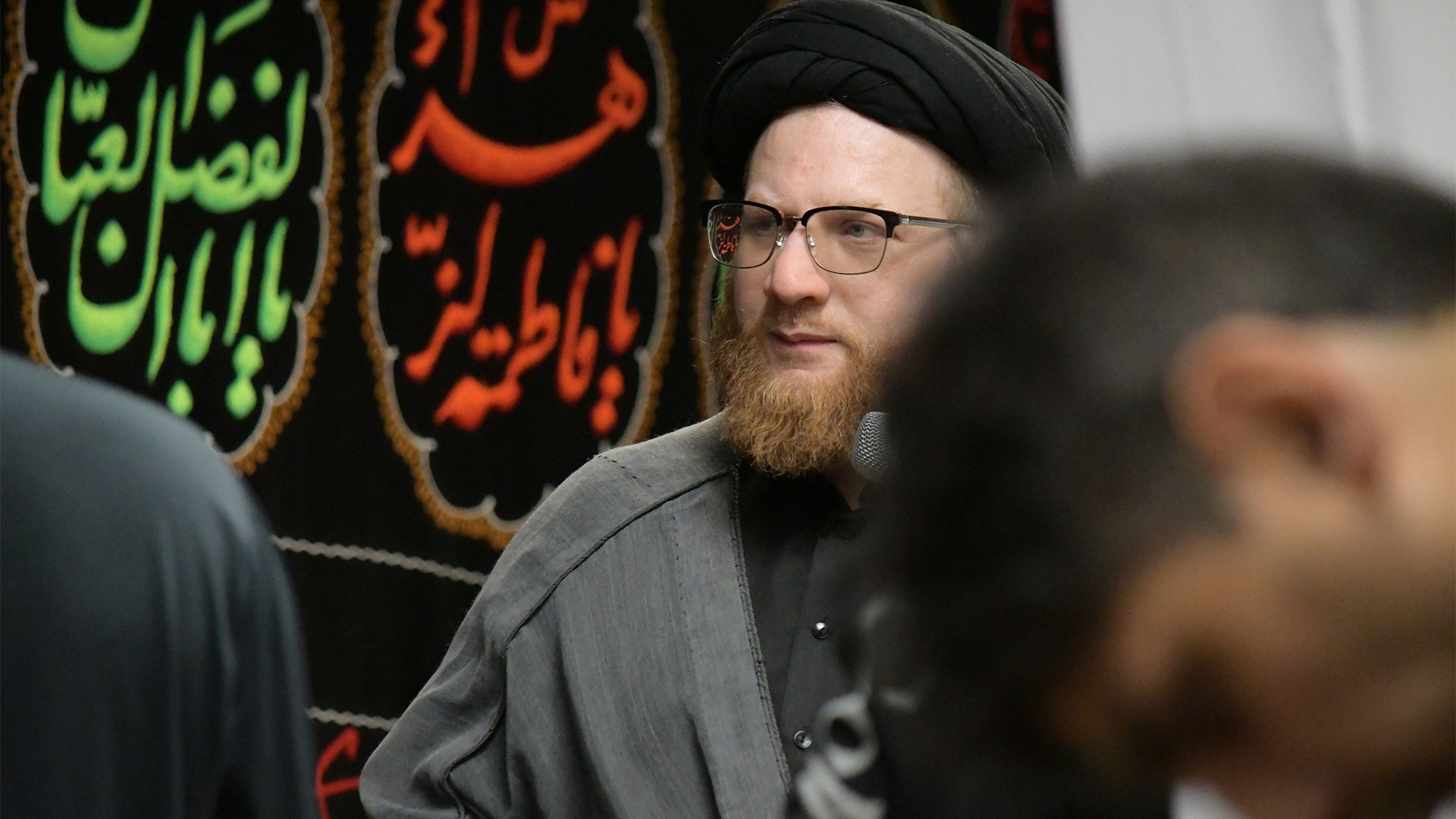 "Muslims have been present in the Milwaukee area for over a hundred years. We feel like the fabric of this city, we feel it is our home."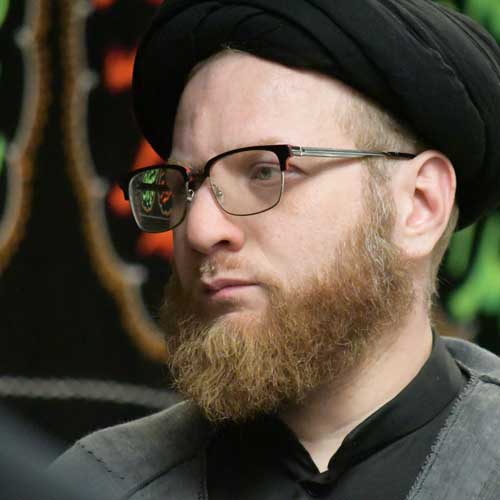 Sameer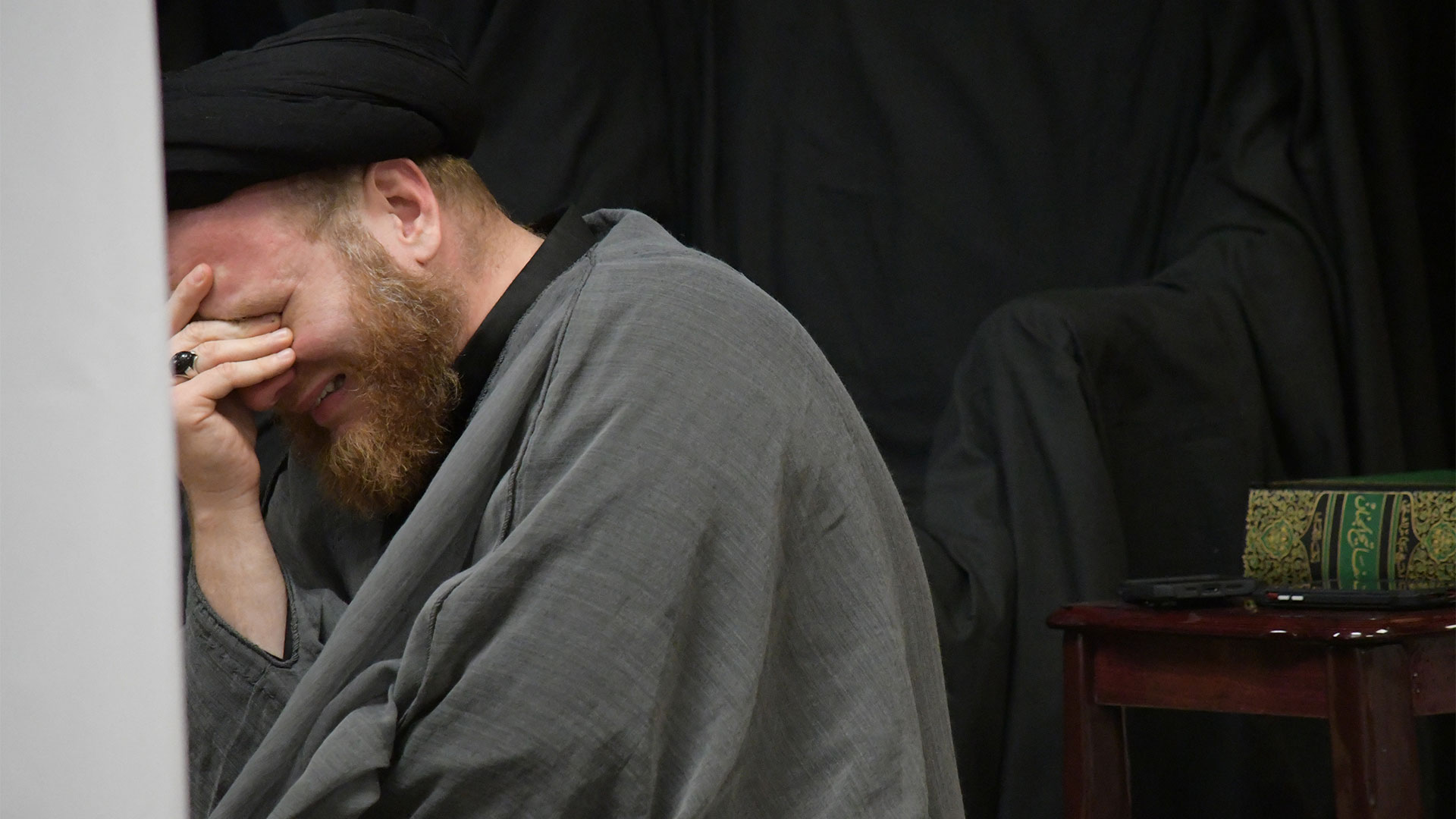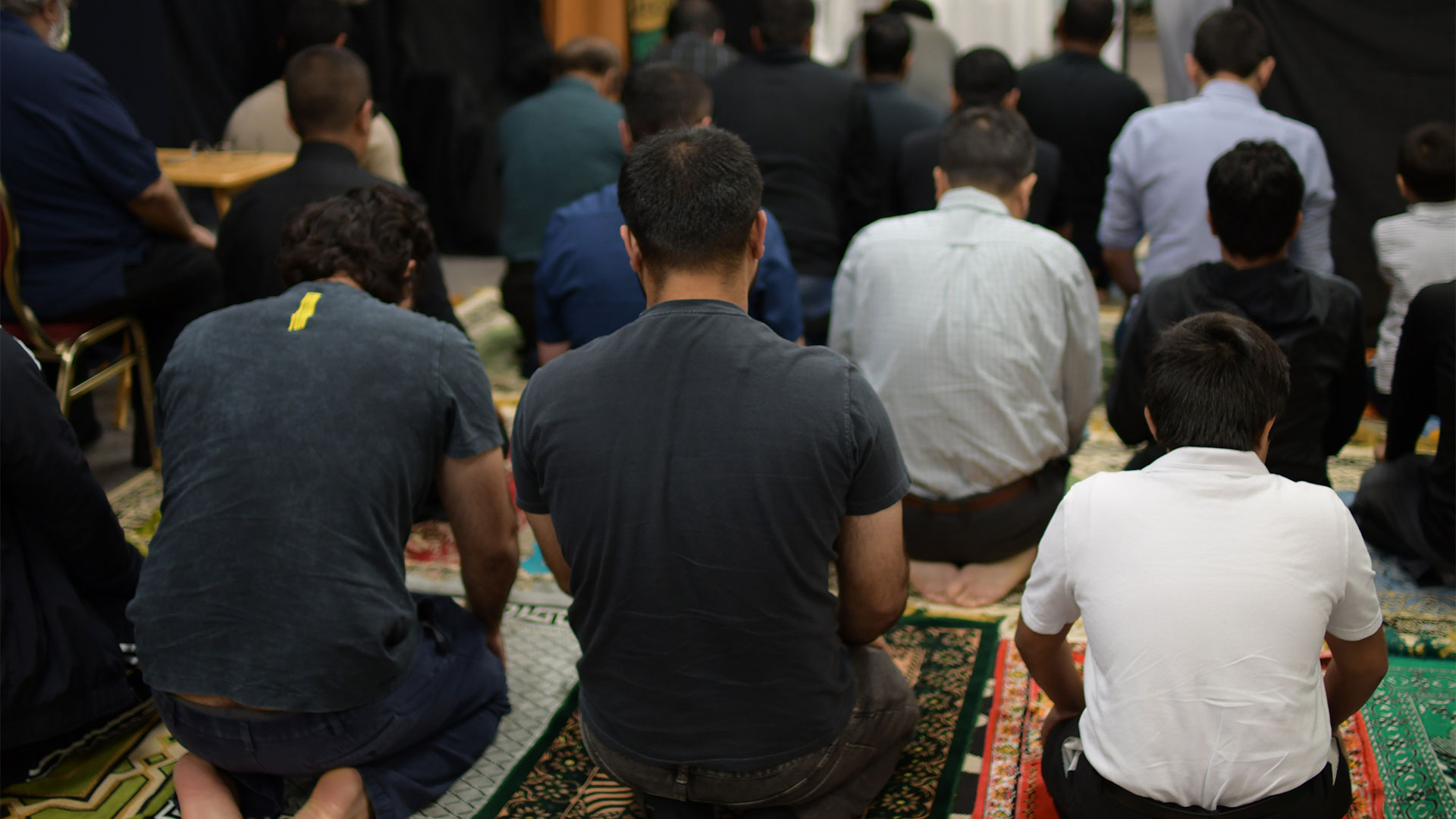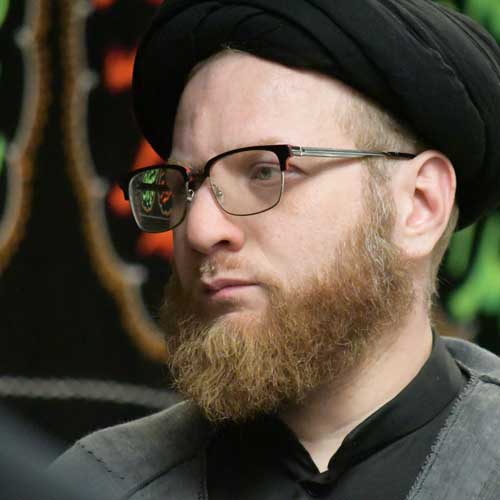 Sameer Ali
Sameer is the Imam at the Al-Zehra Islamic Center in Wauwatosa, leading services, lectures, and prayers for the local Muslim community. Sameer is a devoted father, enjoys frozen custard as a favorite treat, and likes taking the family fishing in the summer.
"Spring is my favorite season in Wisconsin. I look forward to getting the garden going. I also love the fresh air of Springtime budding plants — it's amazing to see everything come to life again."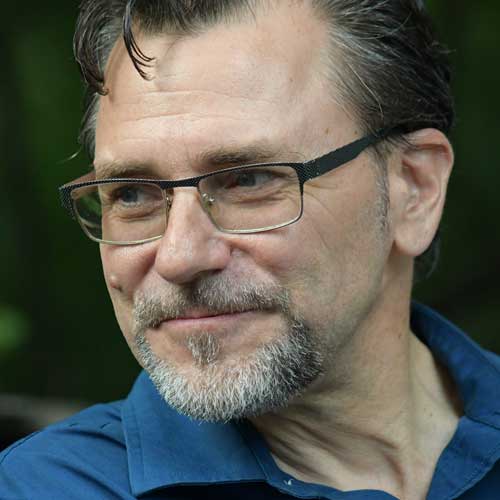 Salih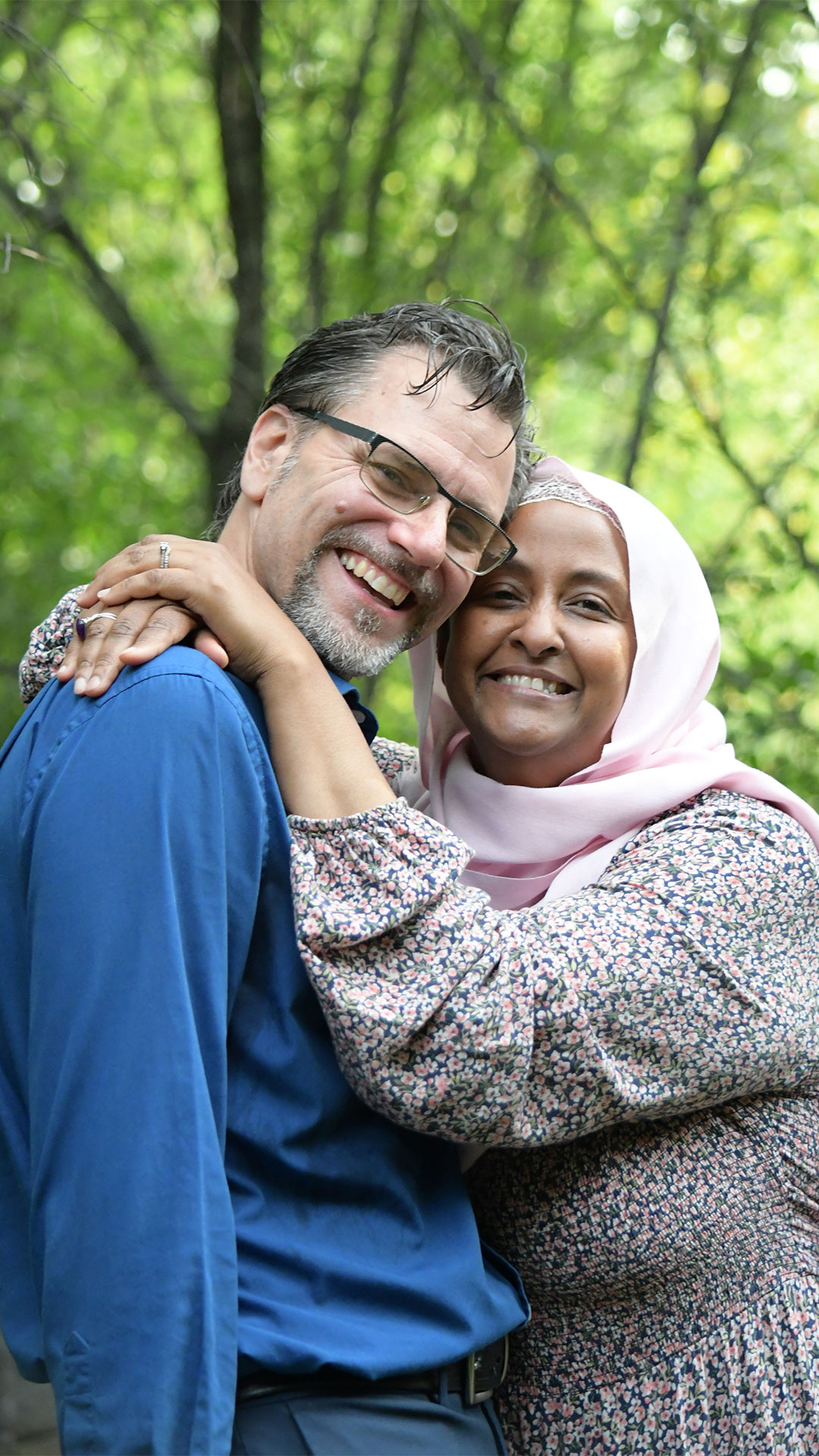 "Winter is my favorite season in Wisconsin. It reminds me to slow down and take care of myself. Lots of hot herbal teas while looking out the window at the beautiful scenery."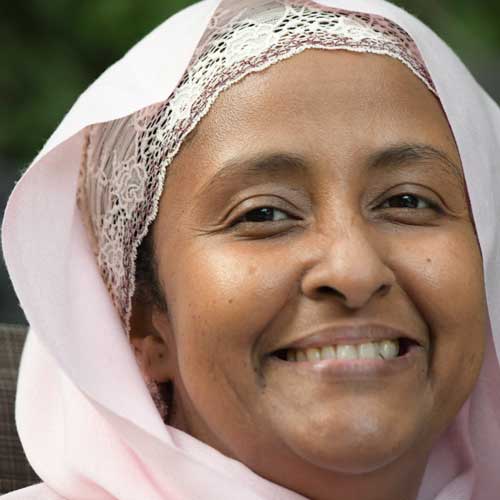 Yasmin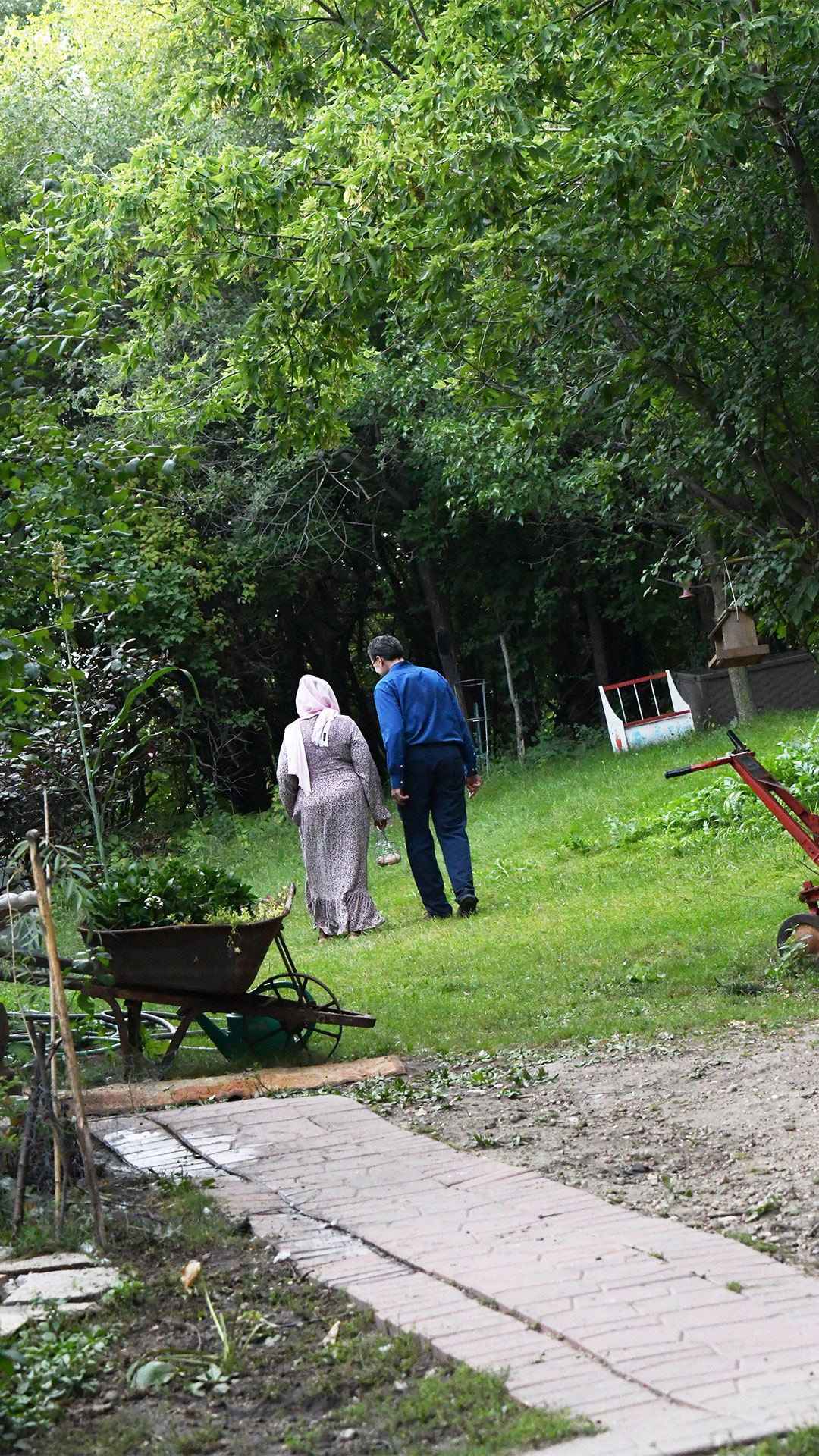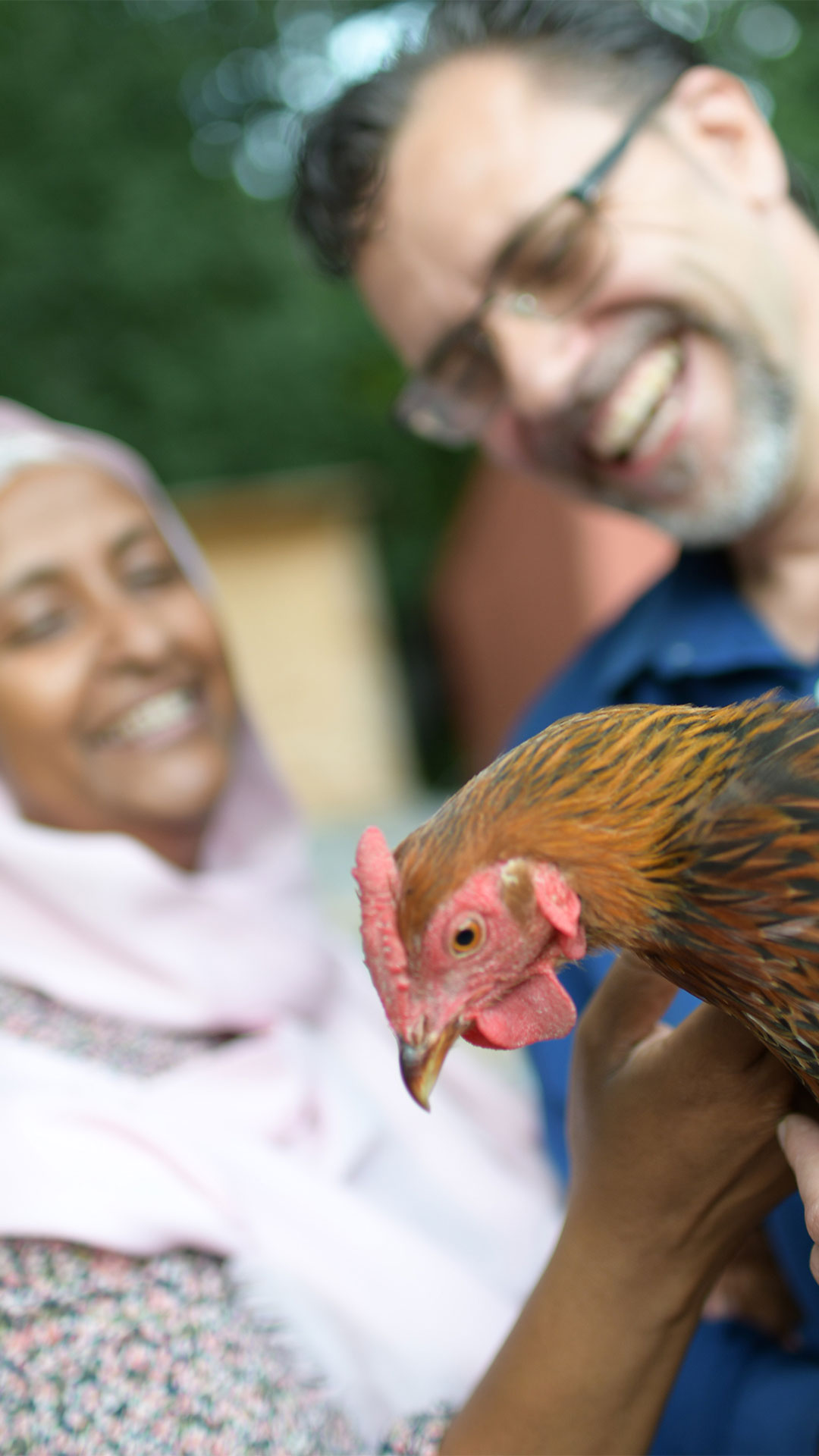 "I am passionate about how the practice of Islam can positively affect our country, America. Another passion of mine is holistic health."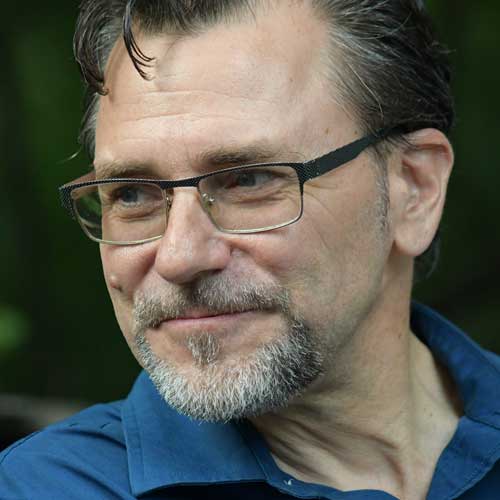 Salih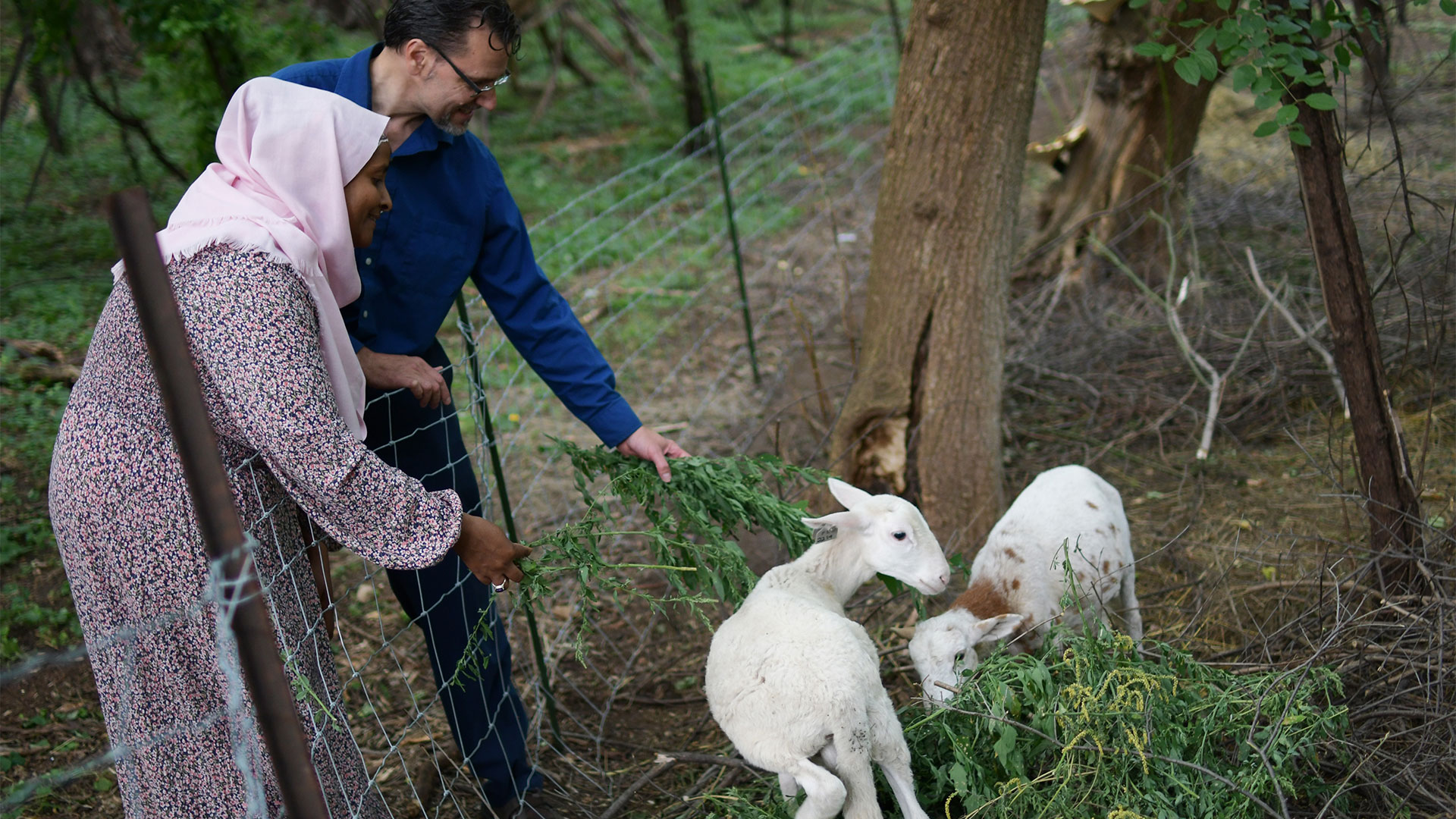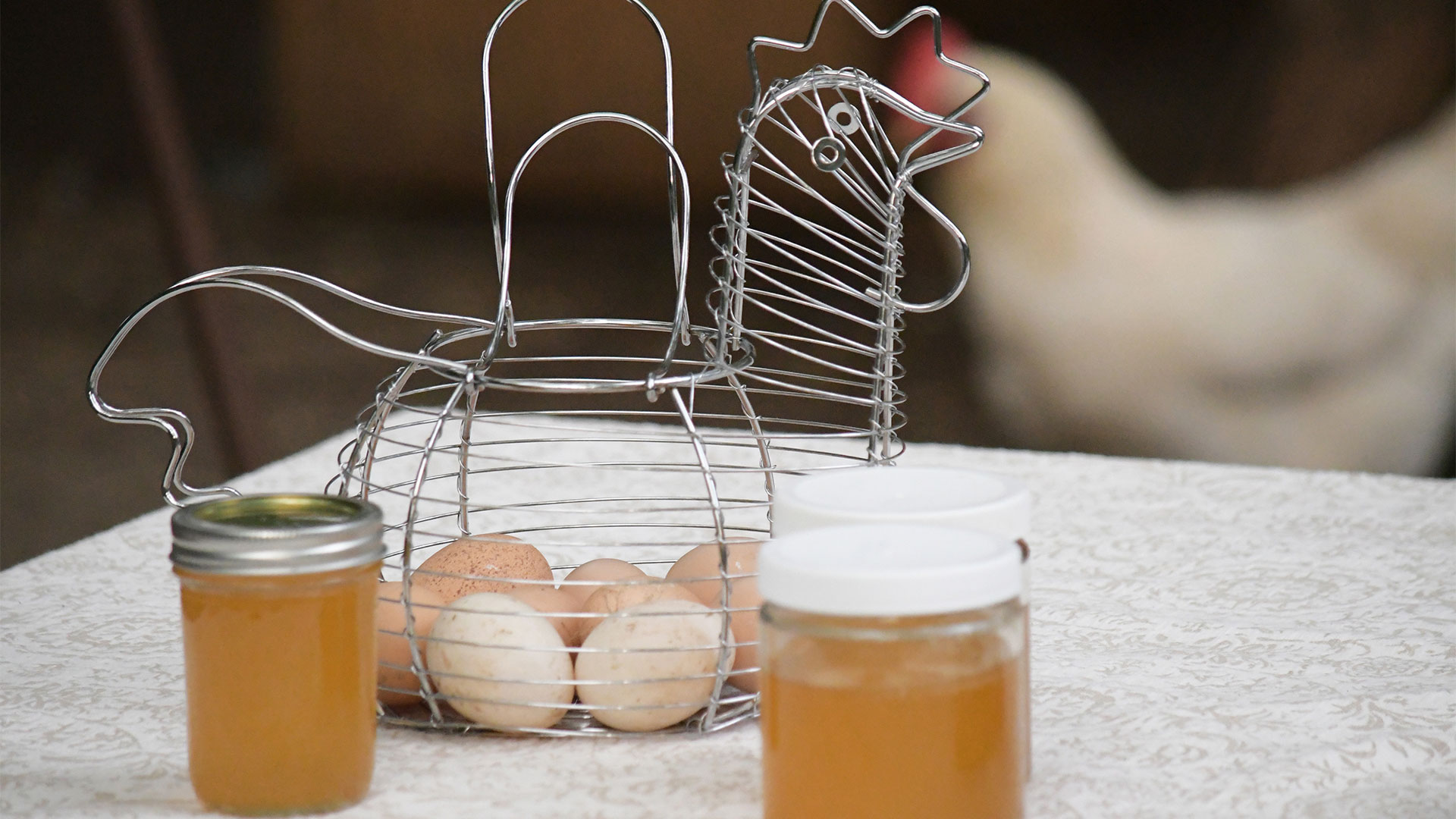 "The most important piece of wisdom I've learned is self-care first — so I am able to take care of my family and my home."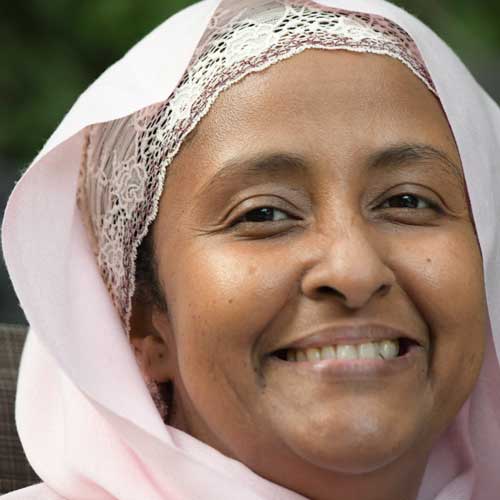 Yasmin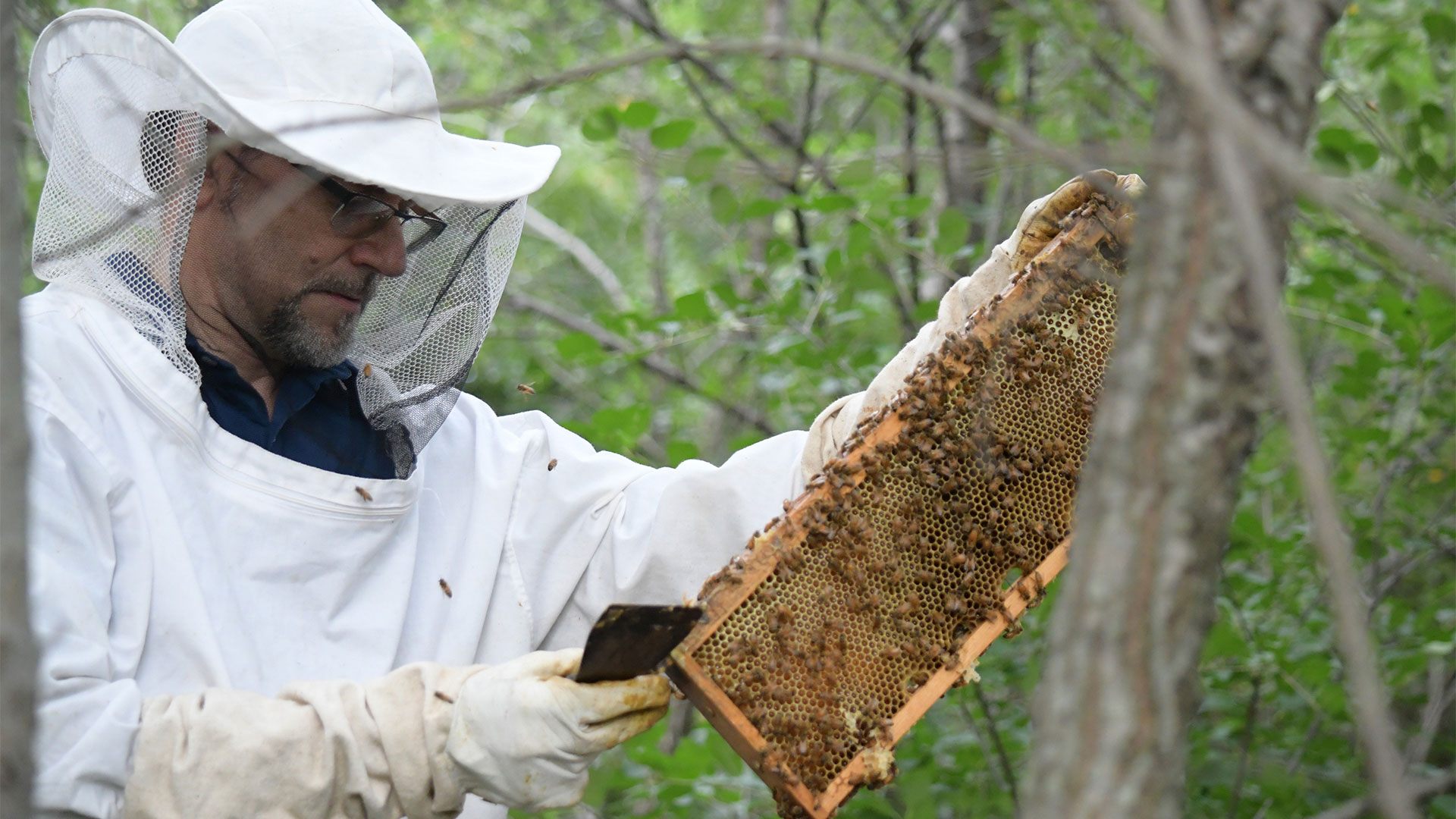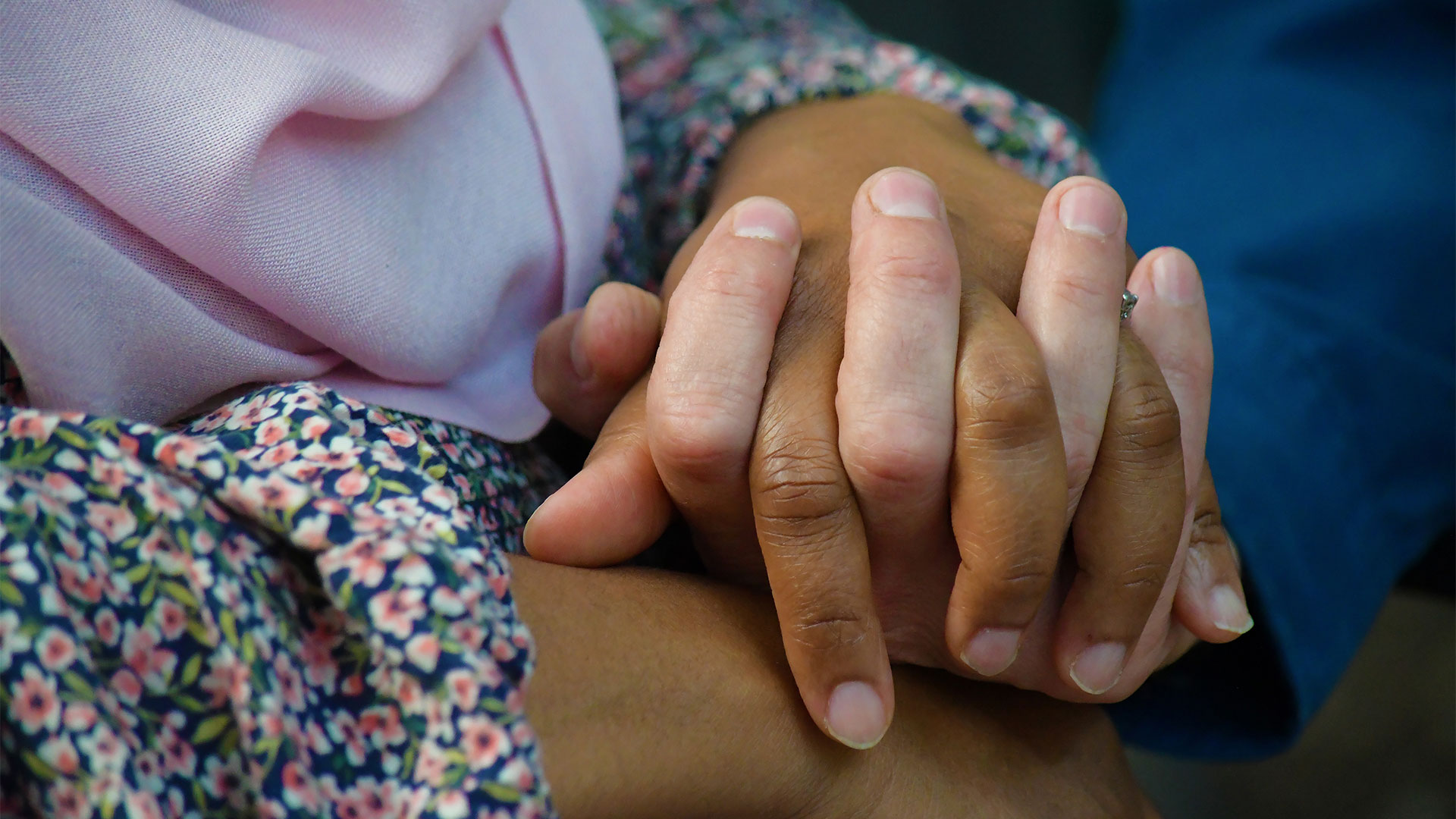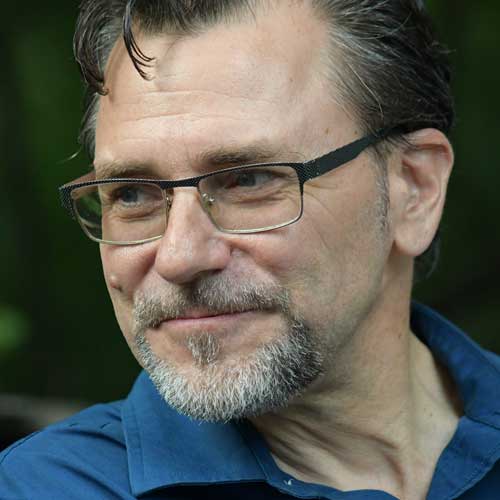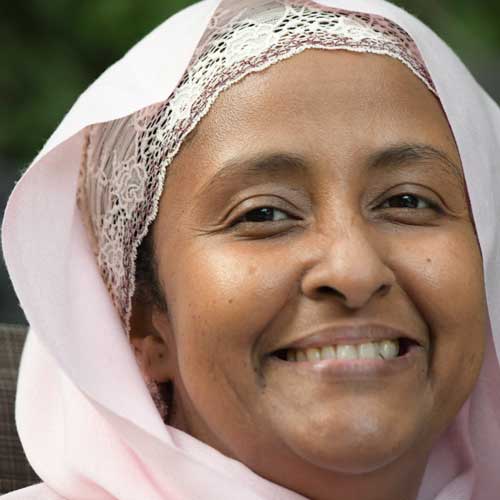 Salih Erschen & Yasmin Mohamud
Salih and Yasmin live on their homestead in South Central Wisconsin with their family and dogs. Together they raise bees, chickens, and lambs while keeping close to nature, their faith, and each other. Salih serves as the director of a local community center, and Yasmin is a nutrition health coach and Hijama practitioner, who also runs a successful YouTube channel.
"I think one of the most important things in life is to surround yourself with good people as that will affect every aspect of your life."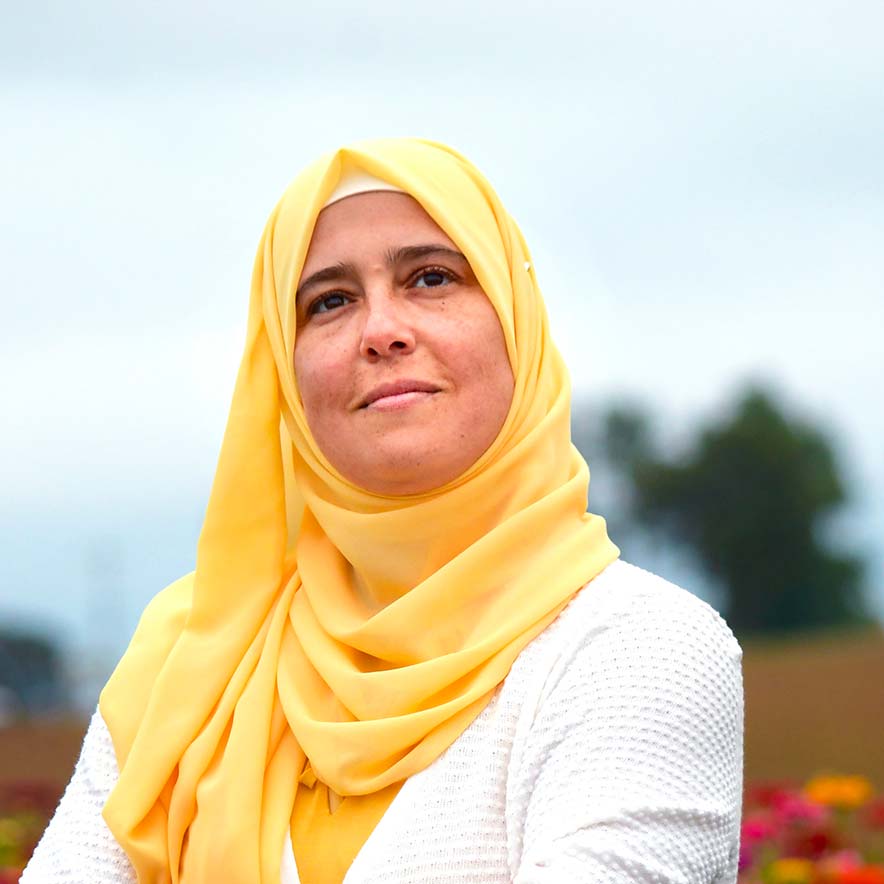 Nariman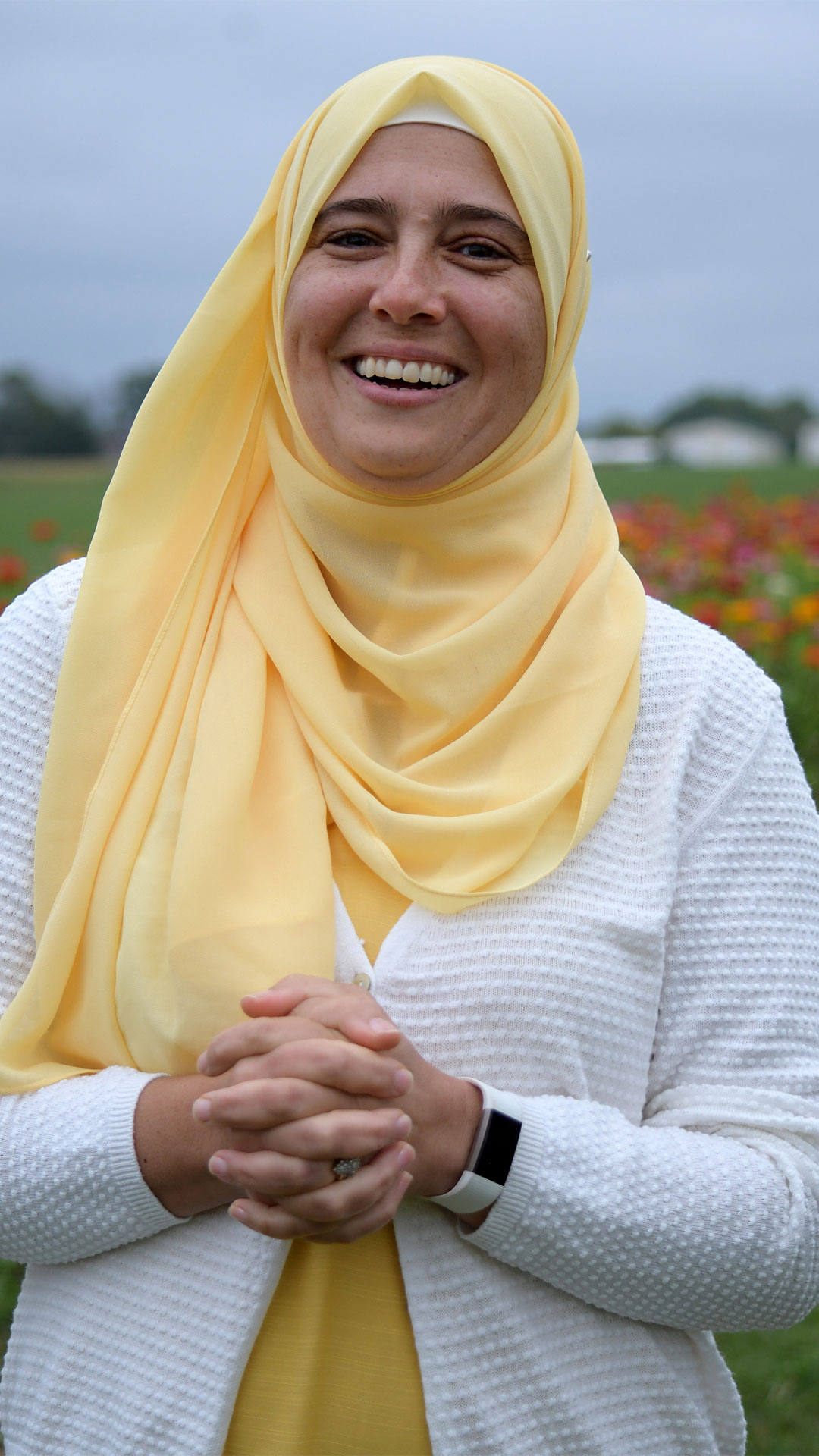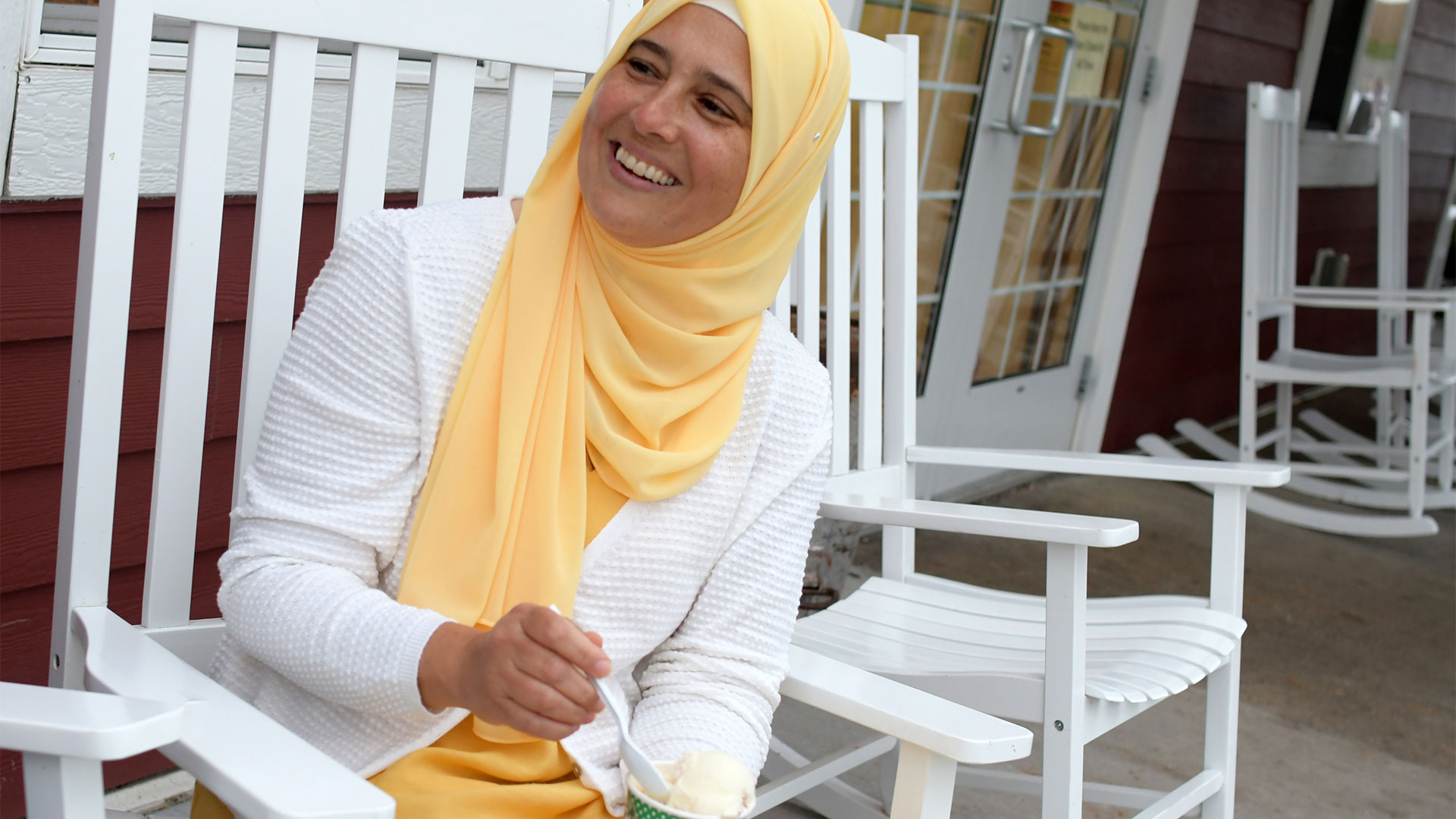 "My husband and I are both educators, so our typical evenings look like grading and lecture prep. We only have one child left at home, and she's usually home doing schoolwork. Or we'll be out cheering for her at her tennis matches!"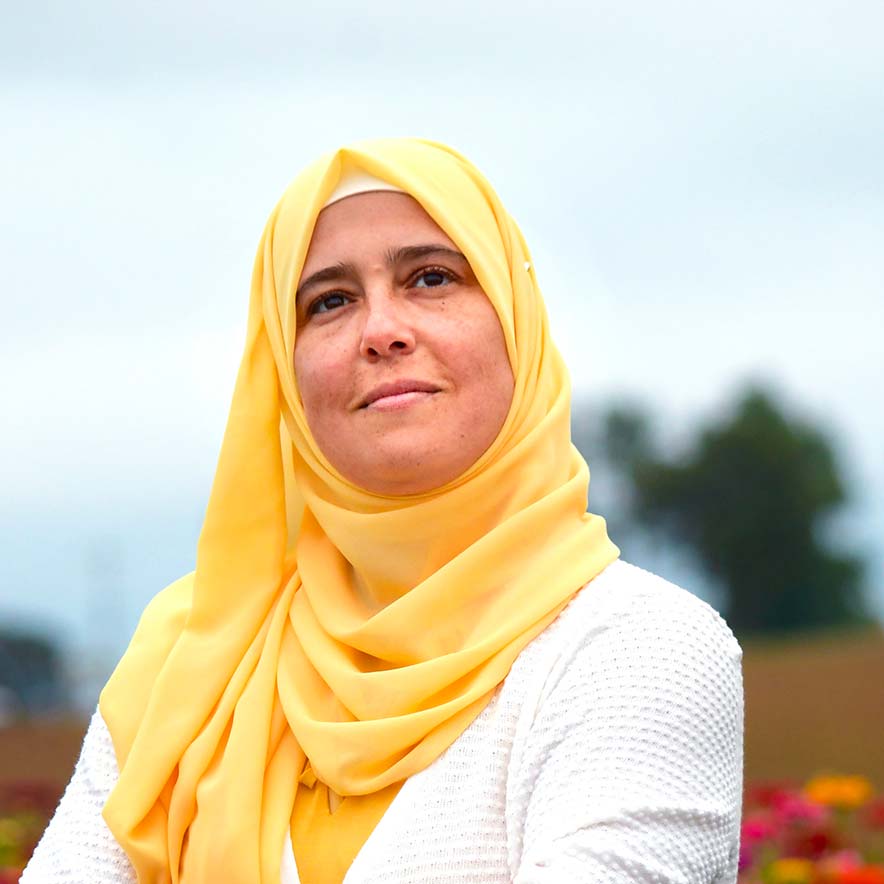 Nariman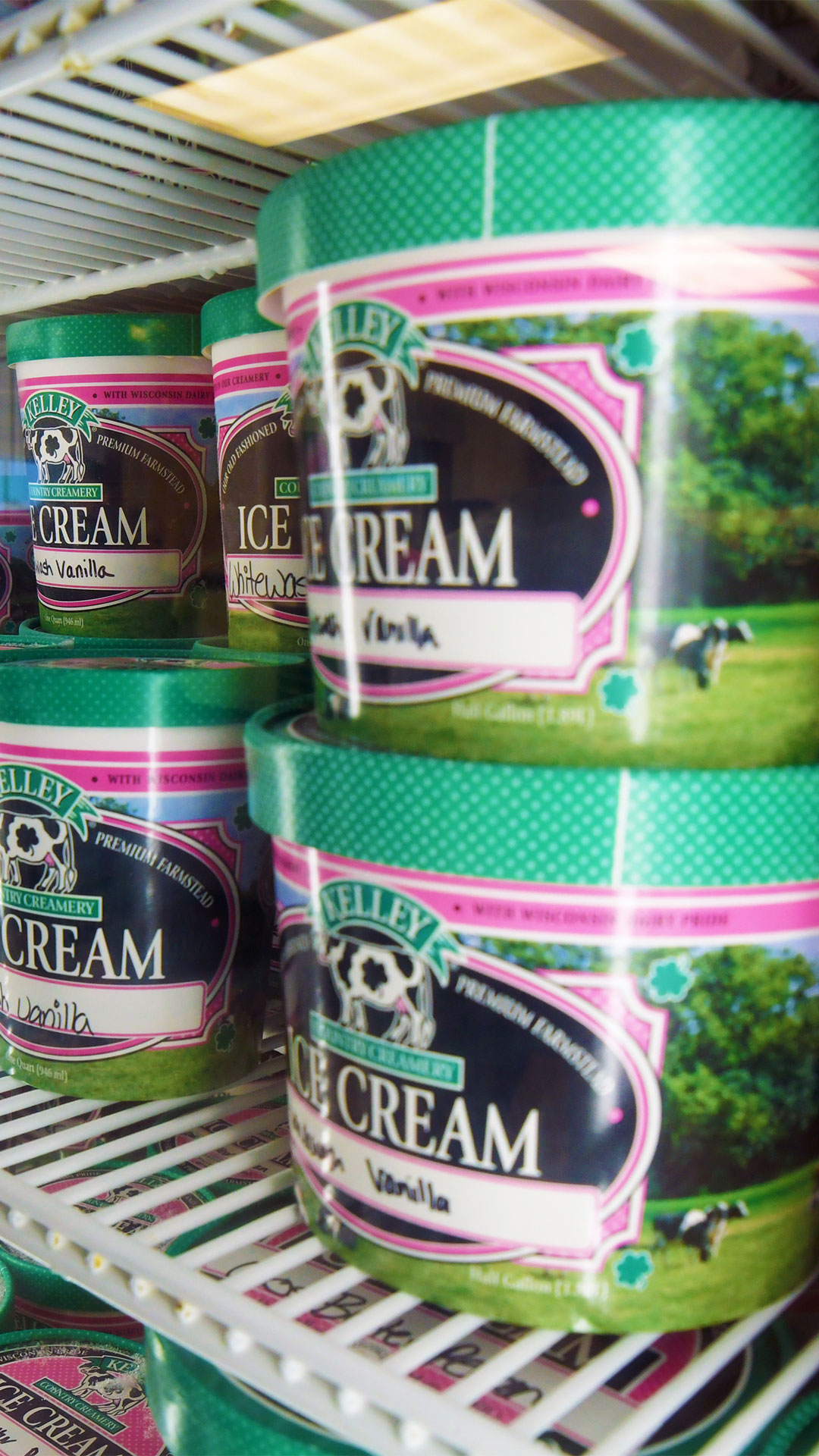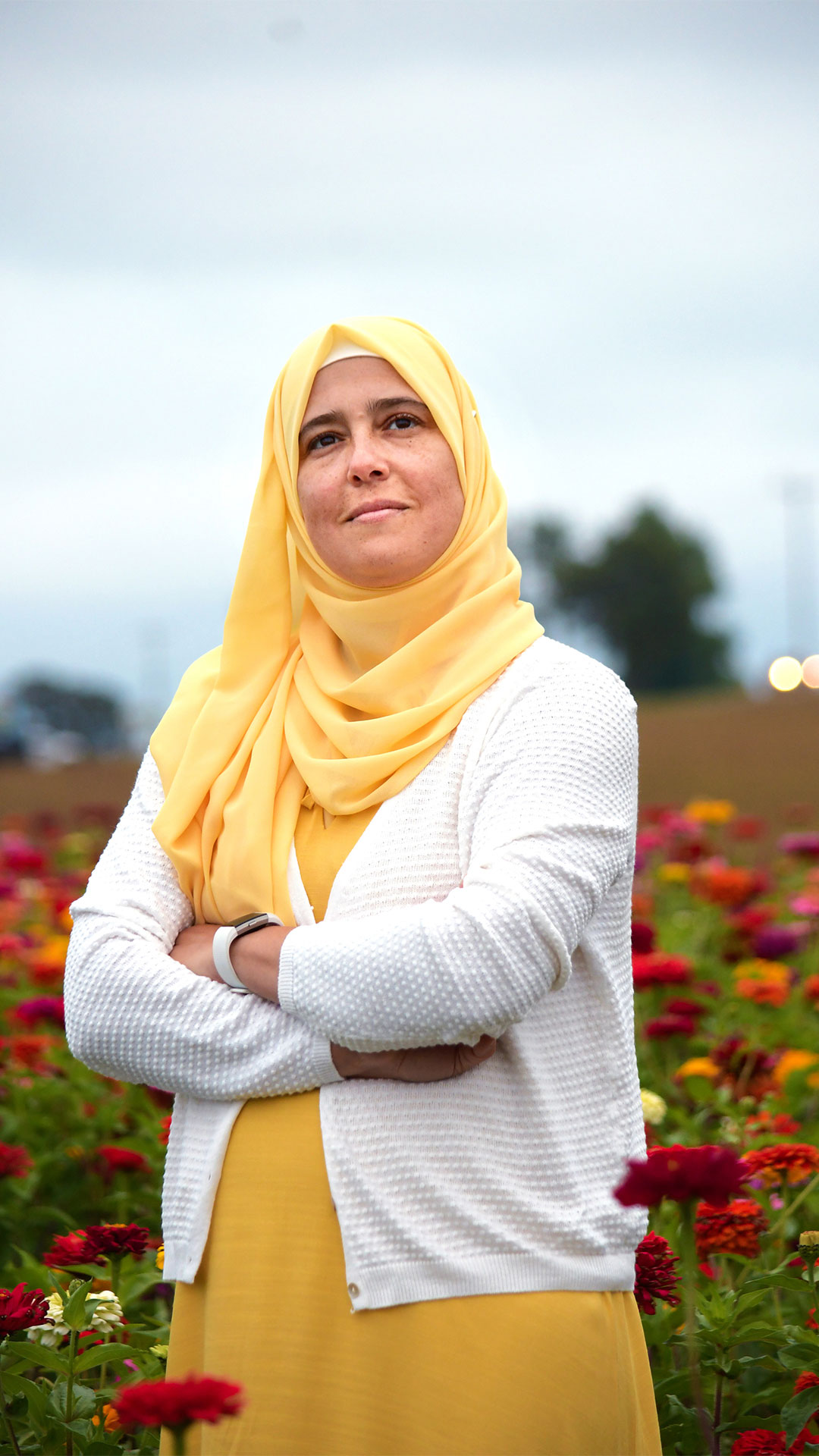 "Nature is my biggest passion, and I'm also attracted to anything artistic. I grew up in a family that loved to have continuous adventures in nature and explore the wilderness."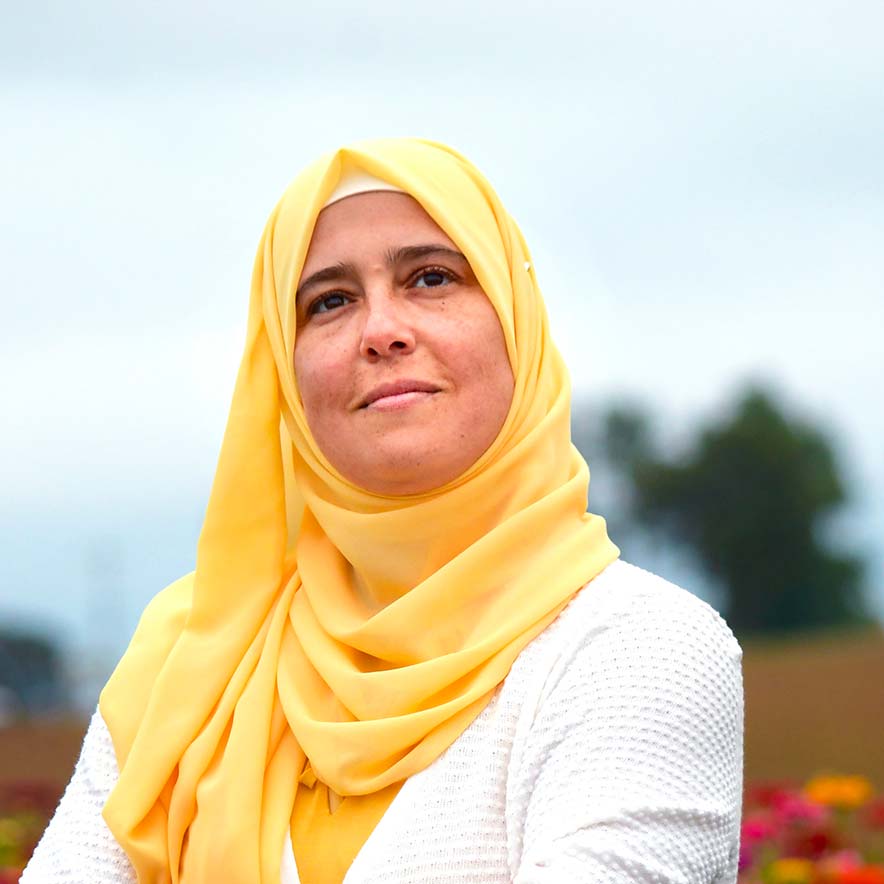 Nariman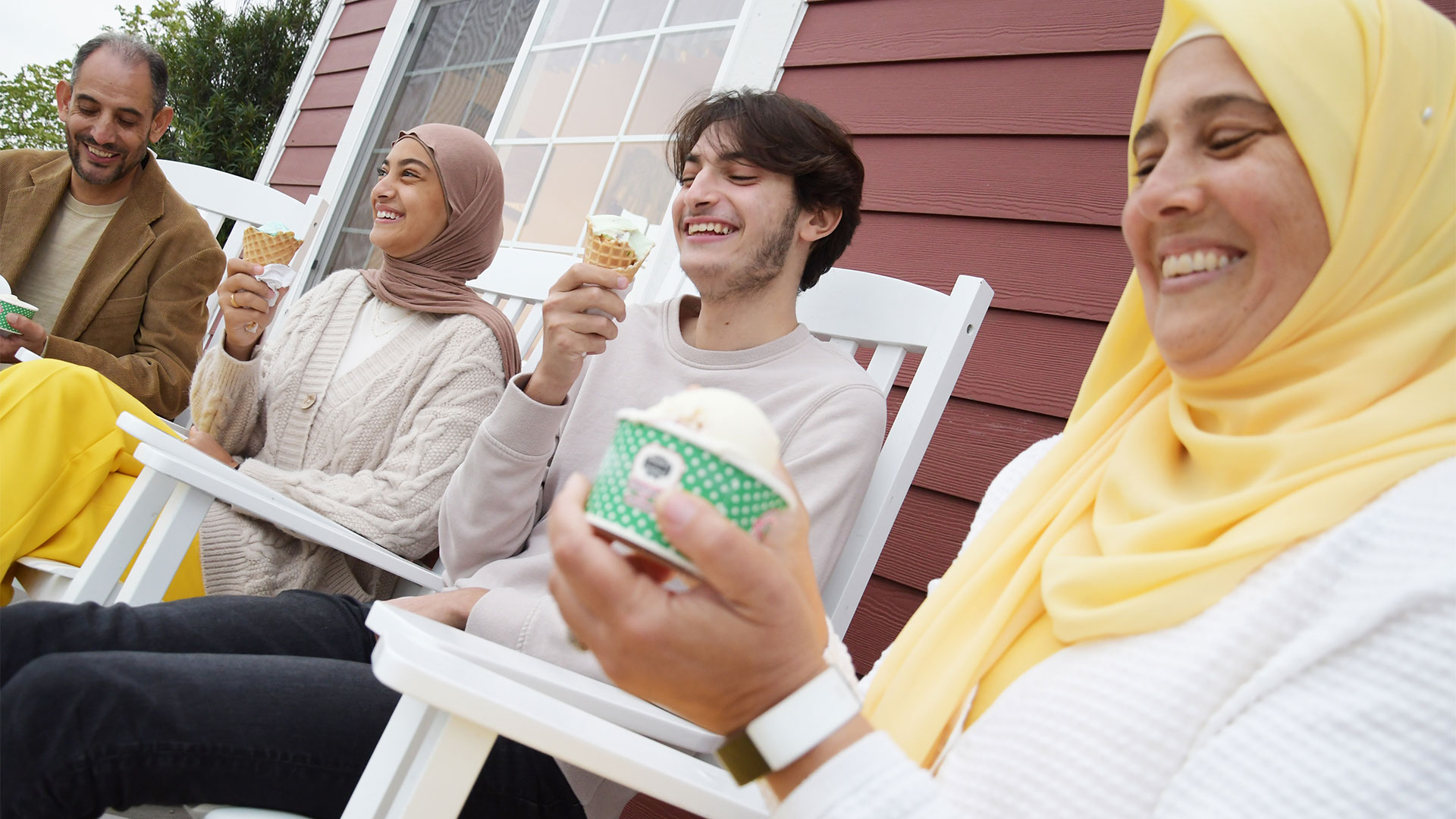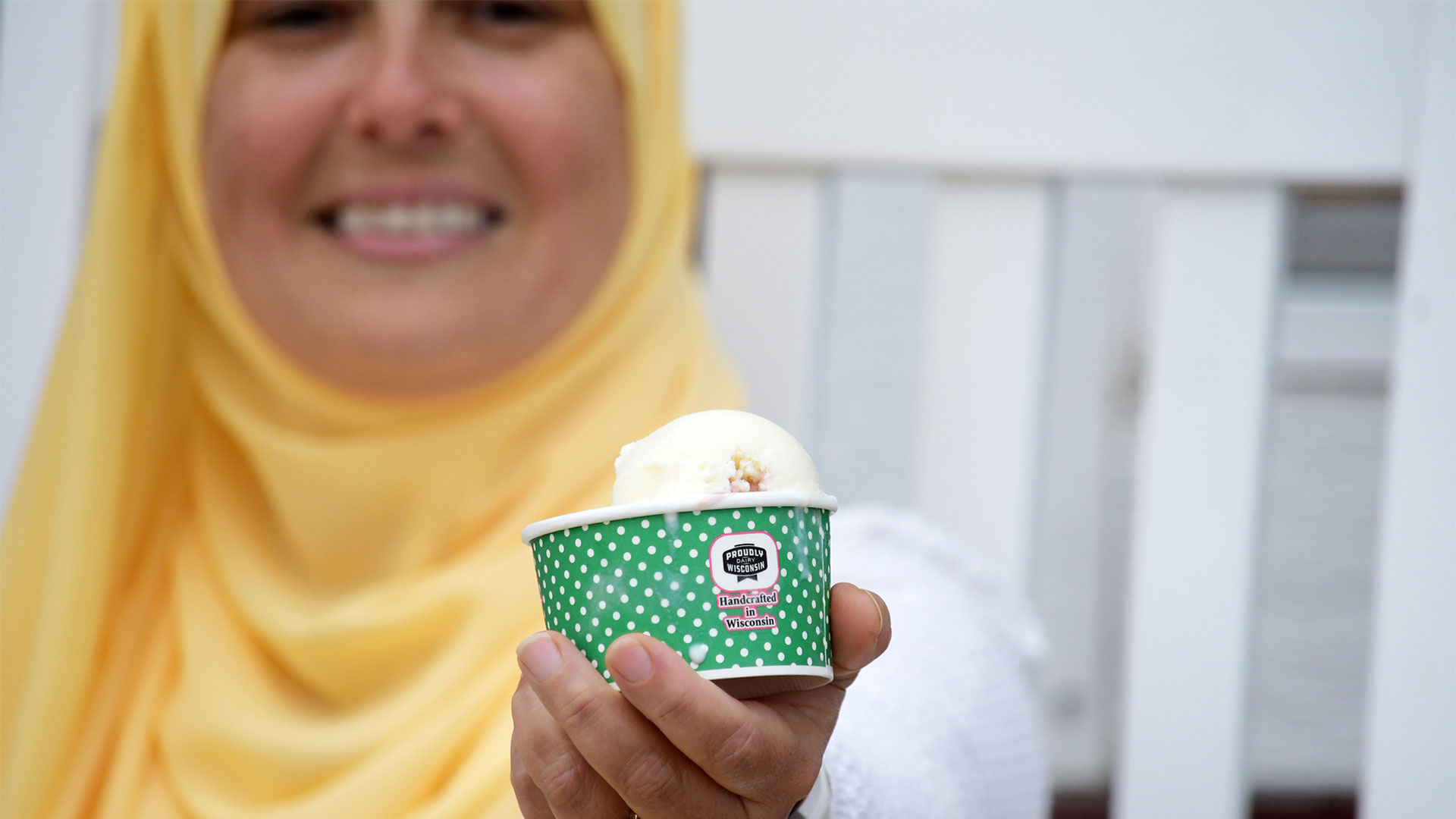 "When my parents came to the US to visit me for the first time, my dad fell in love with this creamery. He frequently asked us to take him so he could enjoy his cone of mint ice cream. I feel connected to him every time I visit this place now."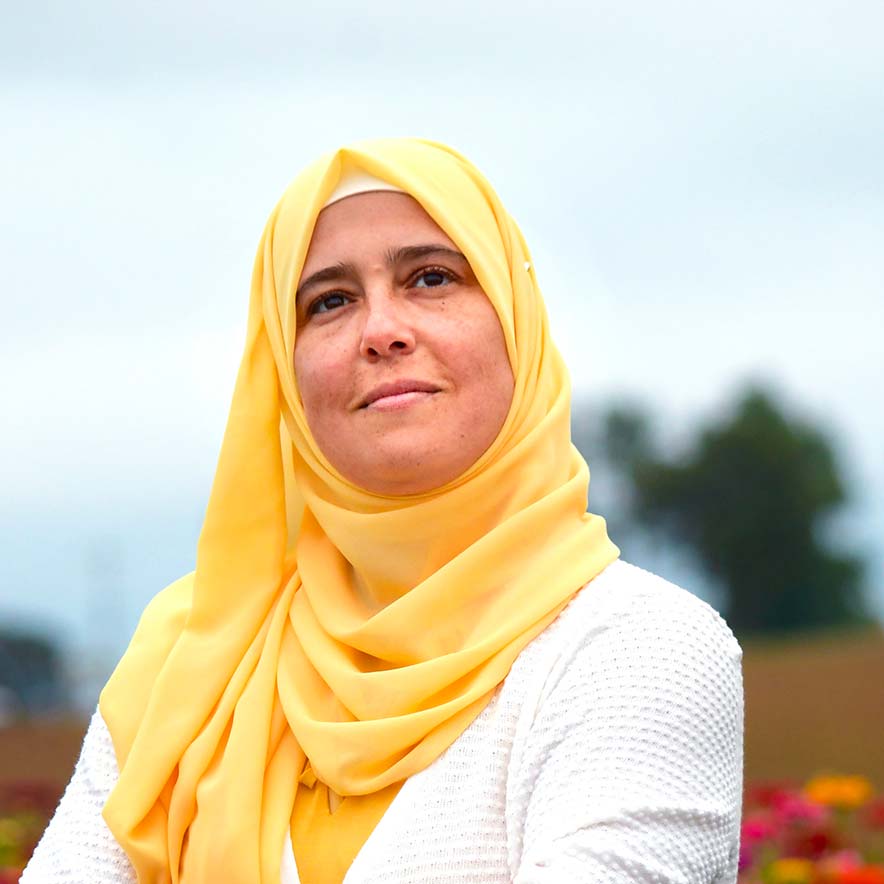 Nariman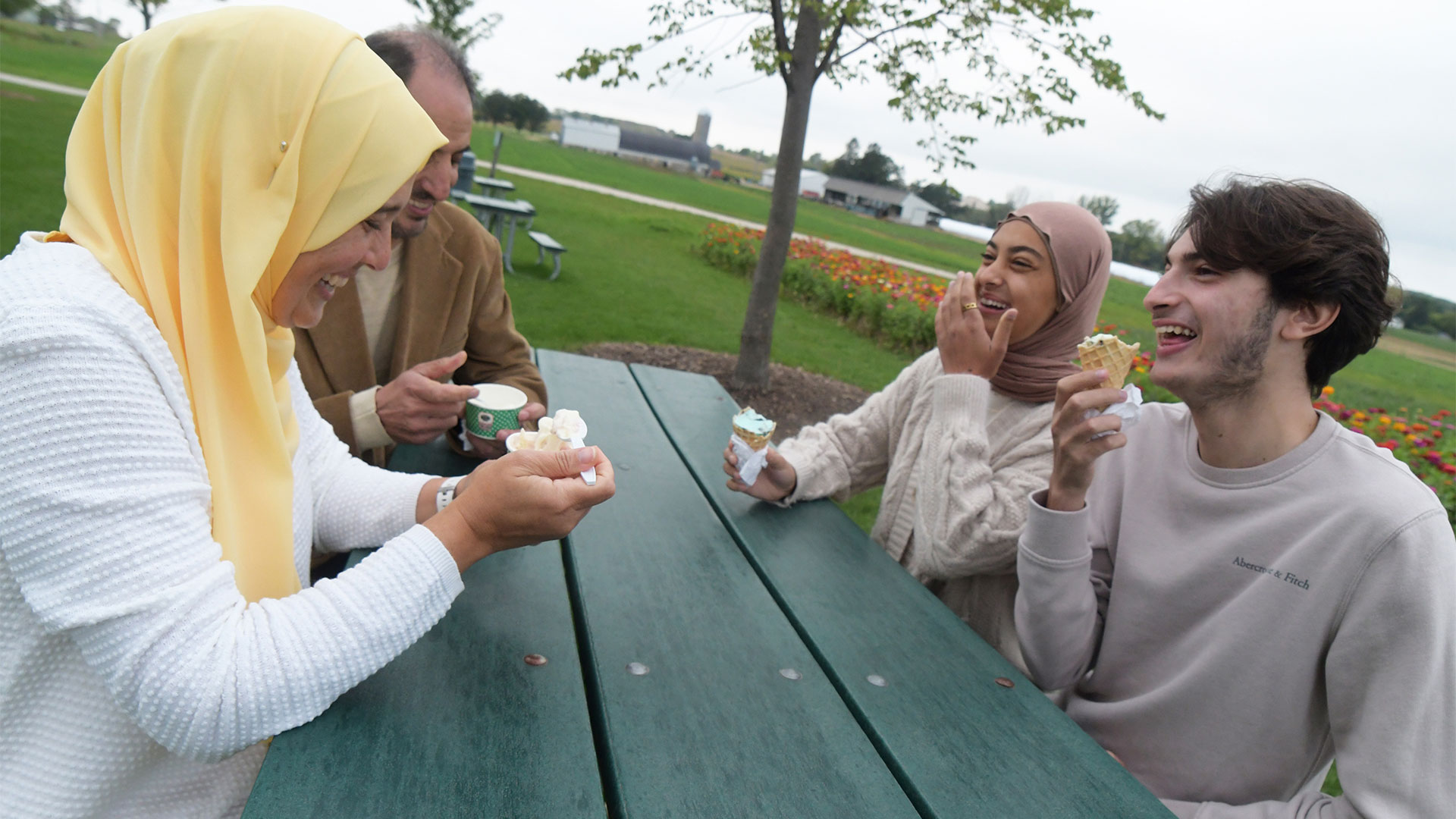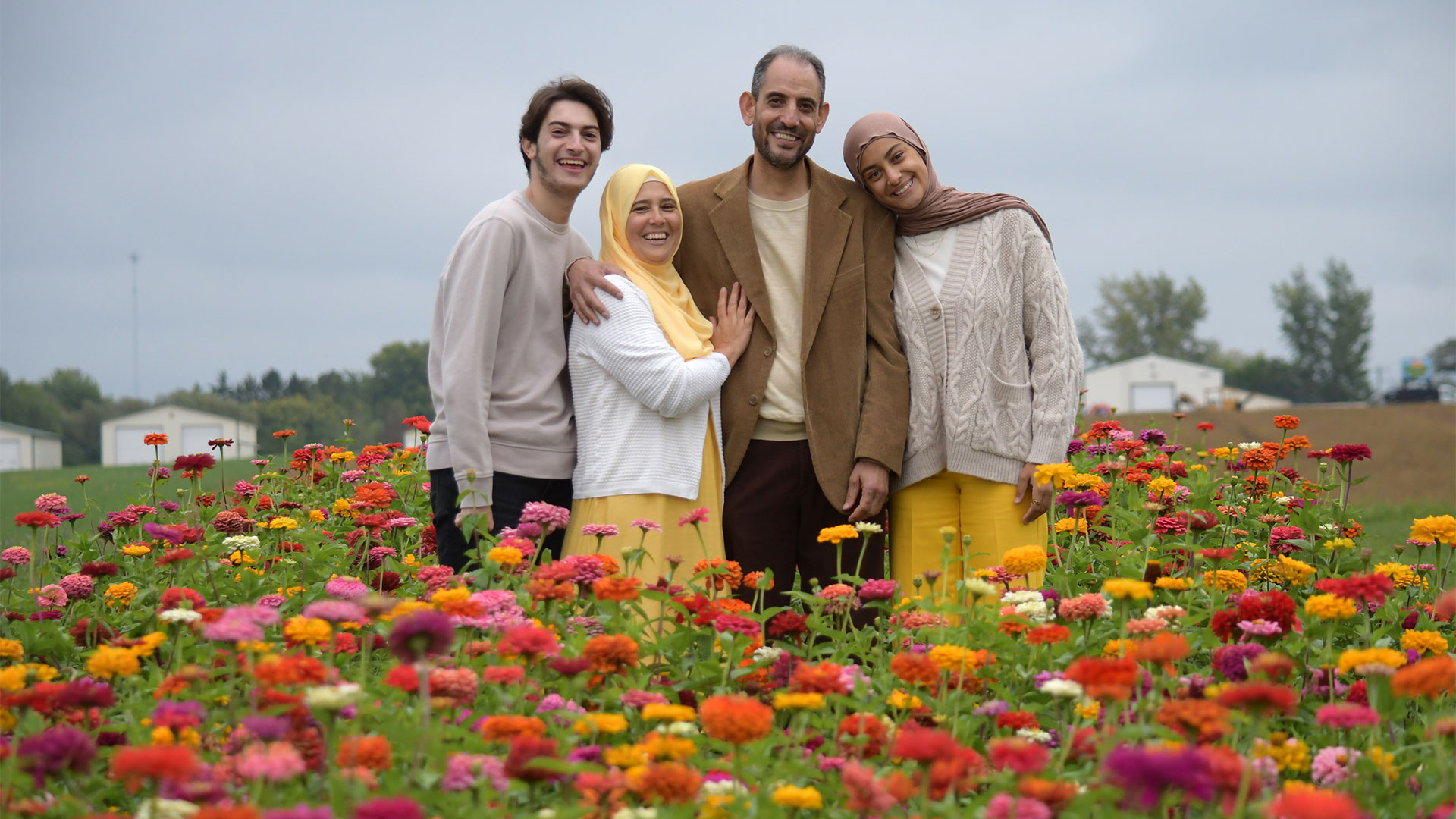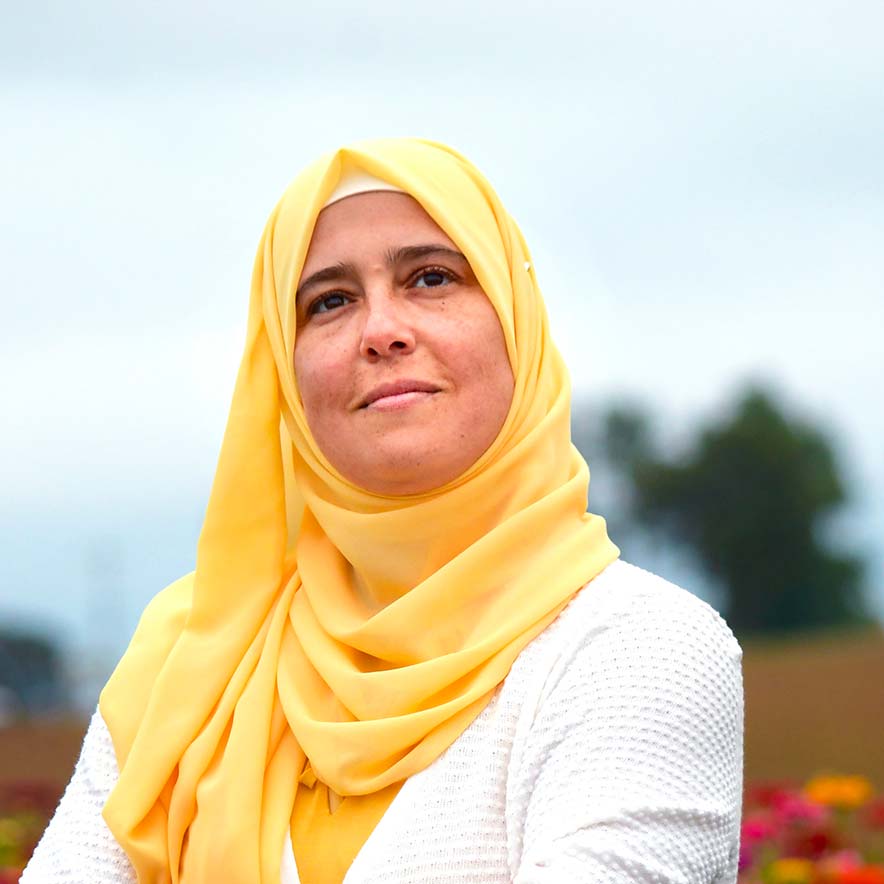 Nariman Manasrah
Nariman is Palestinian, grew up in the United Arab Emirates, and came to Wisconsin in 2000. She stays busy as a biology and microbiology lecturer at UW-Oshkosh's Fox Cities campus, a volunteer at the Islamic Center of Wisconsin, and a mother to her four children.
"My typical Tuesday night is usually busy with my little ones, finishing up their dinner, then watching some TV until bedtime."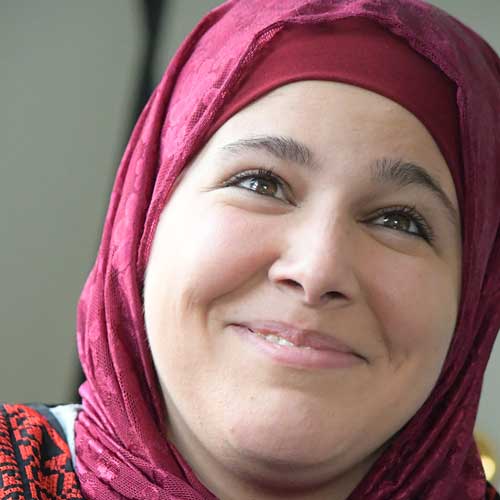 Sarah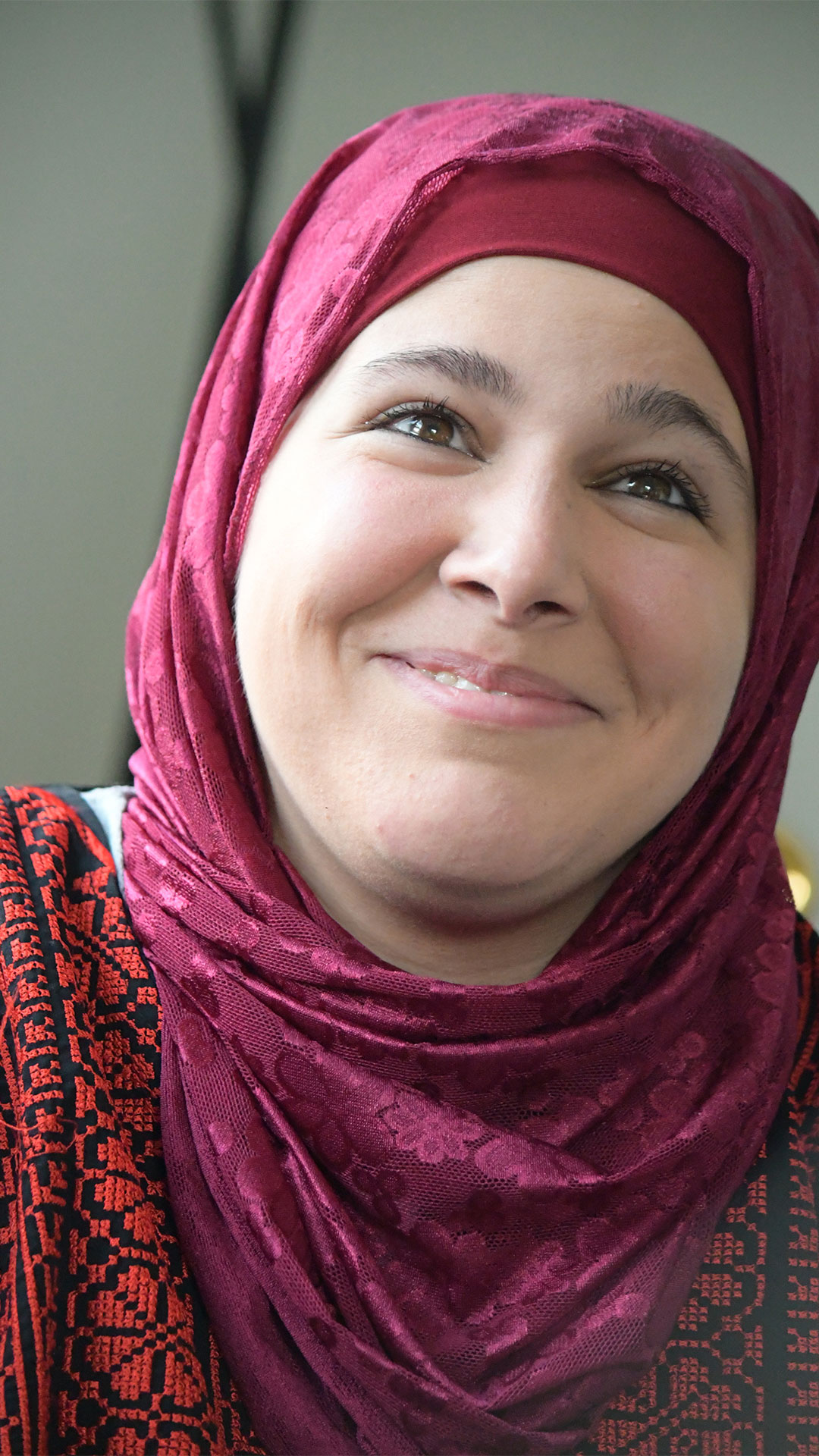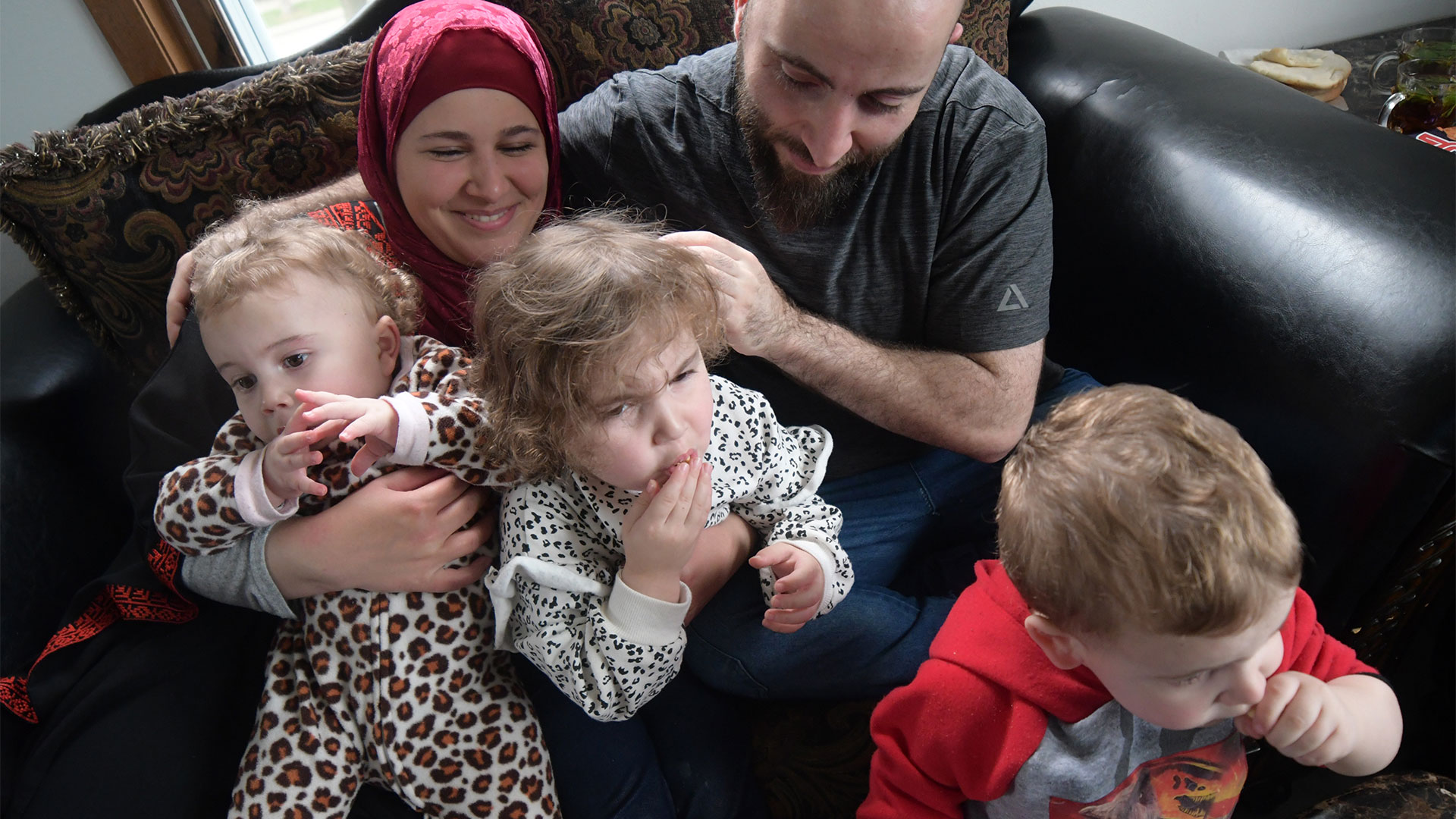 "I'm passionate about being a husband and father. I enjoy spending time and doing activities with my wife and kids."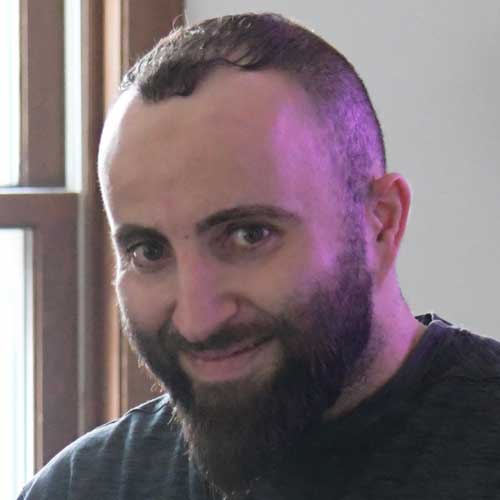 Ibrahim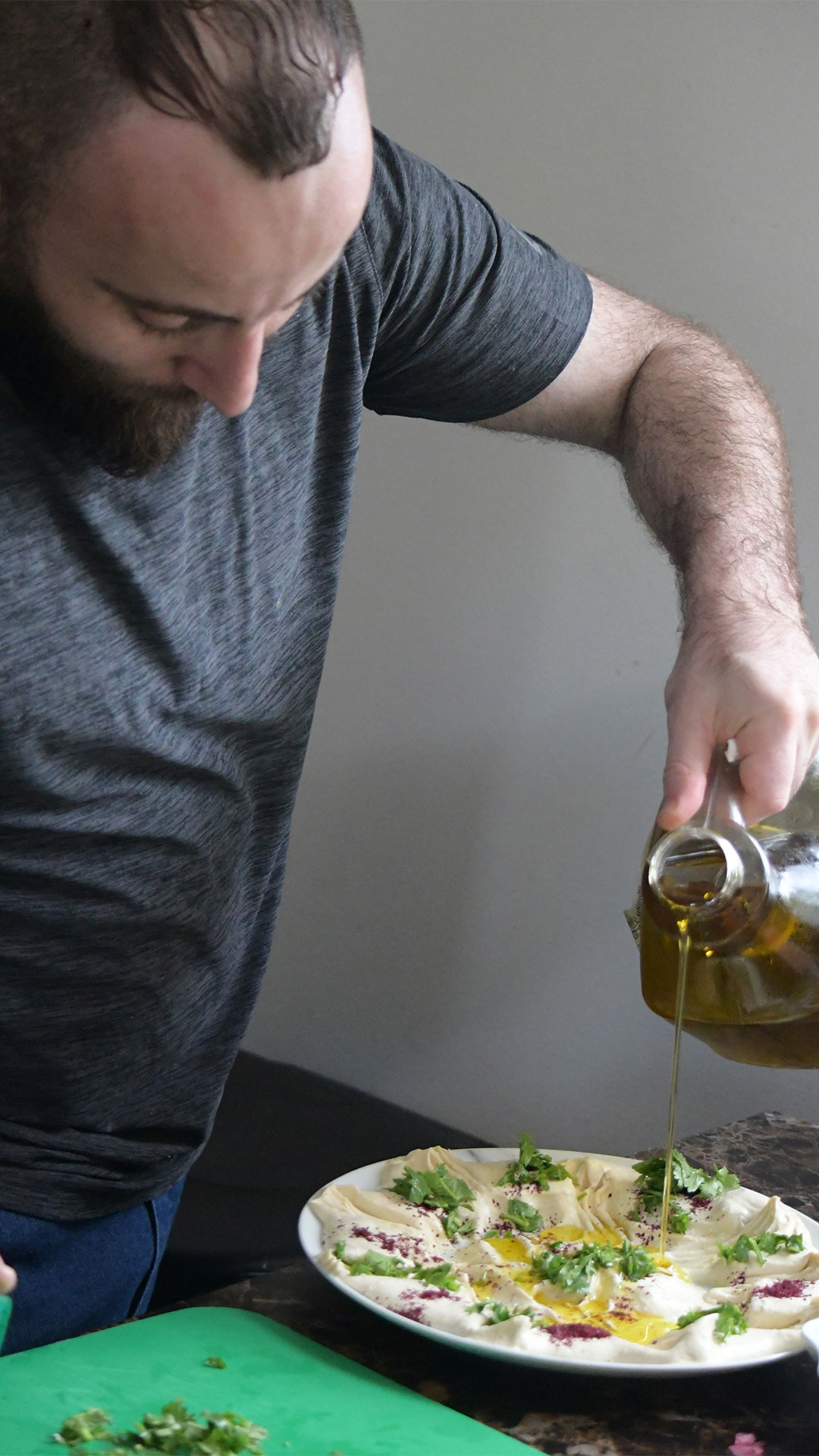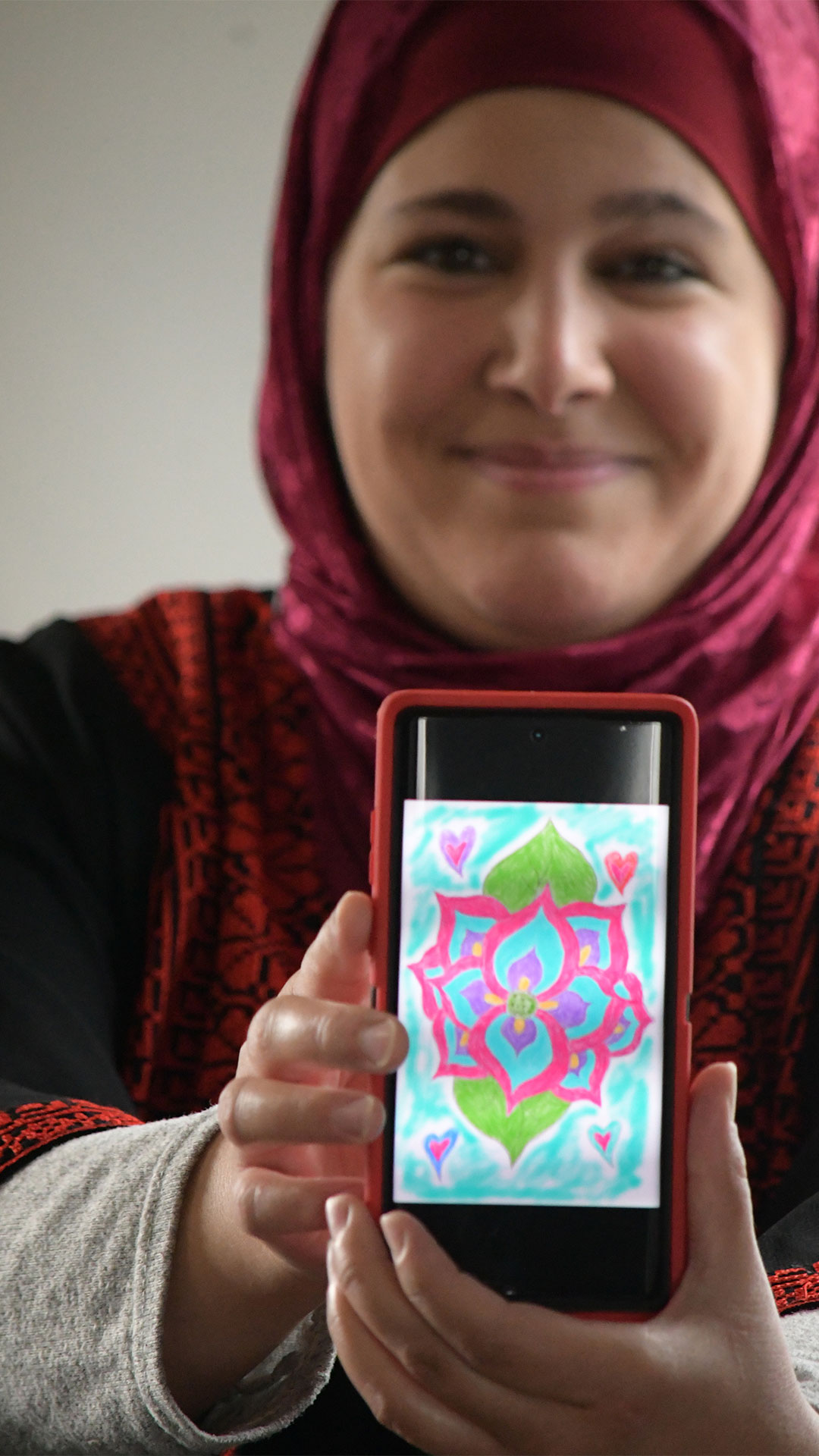 "Growing up, I admired my mom. She is strong and has such a big heart. She's so kind and taught me to be respectful to everyone."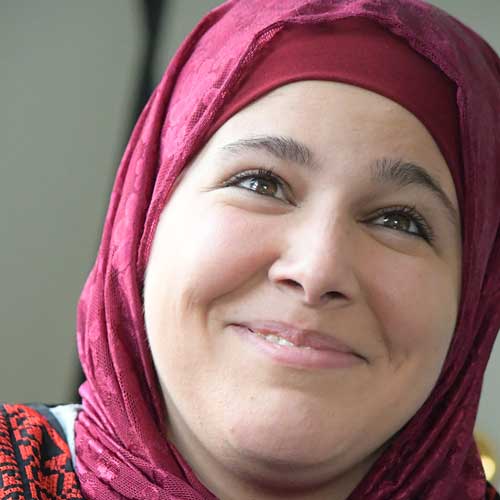 Sarah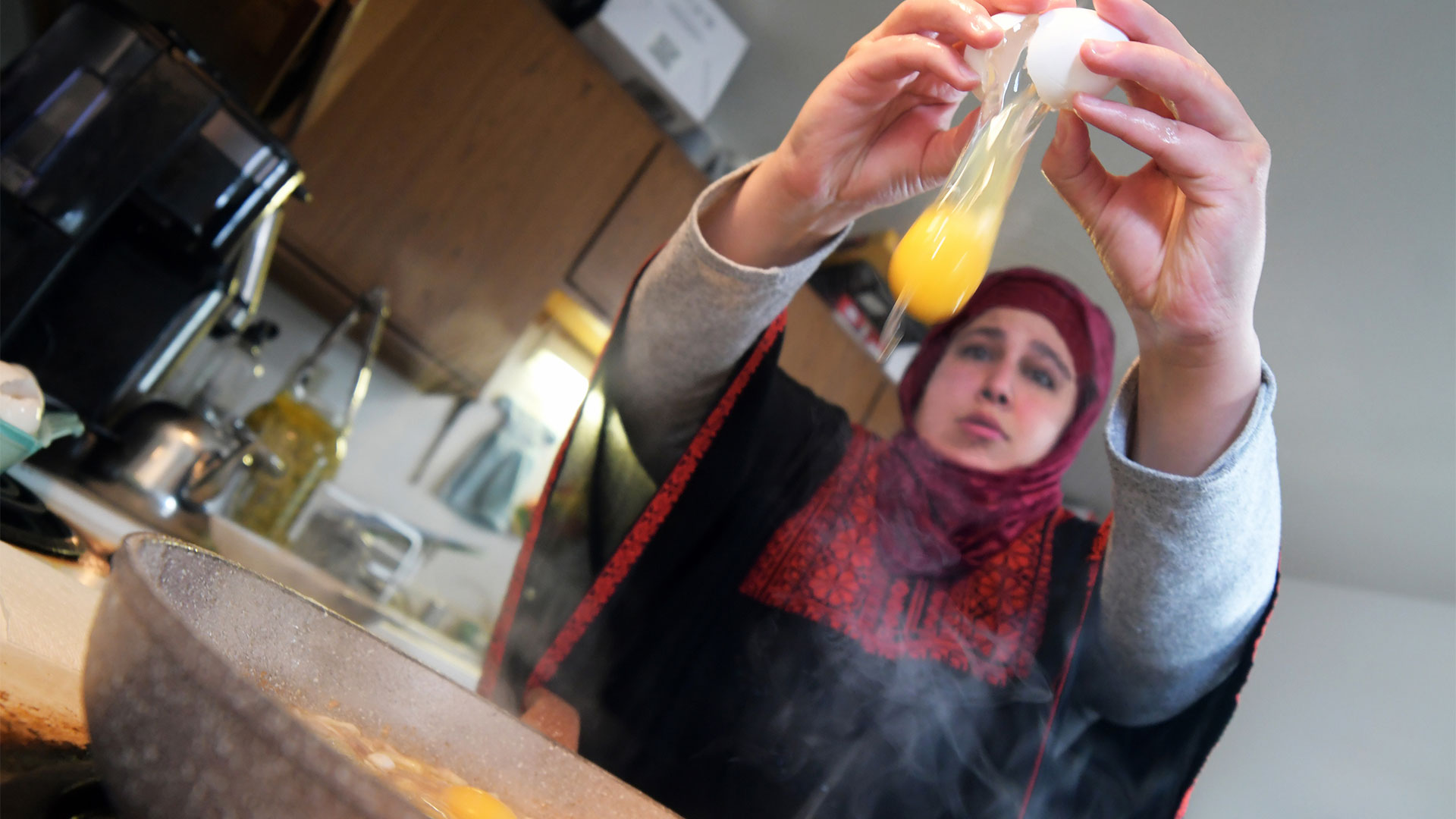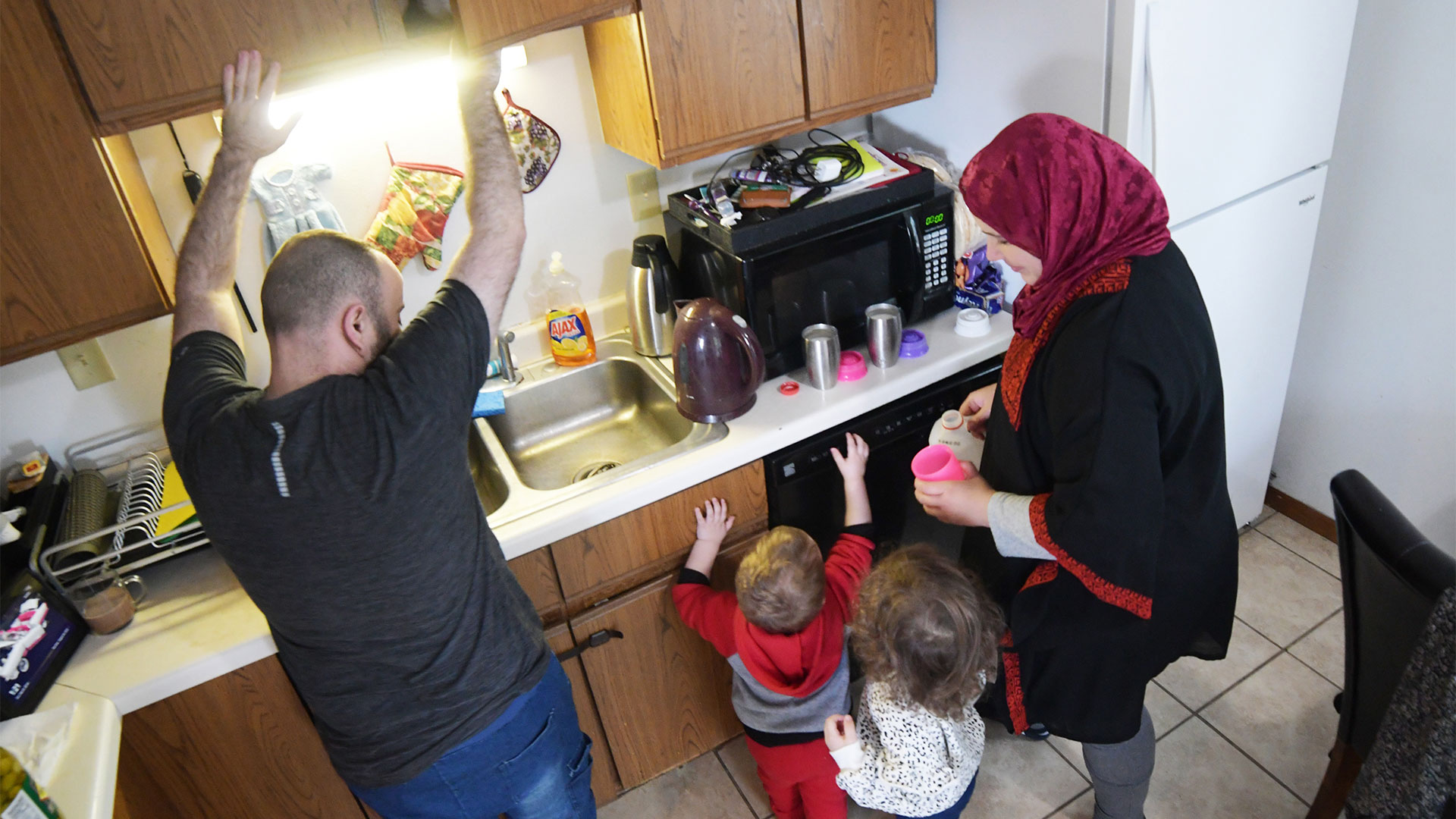 "I like to help others and show kindness through my religion. Out in the community, I think it's important to be helpful for anyone who needs it."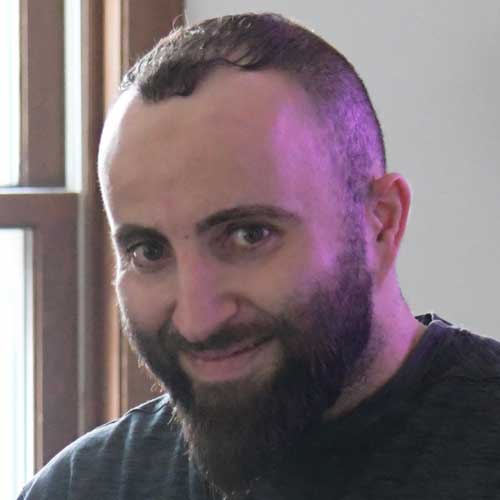 Ibrahim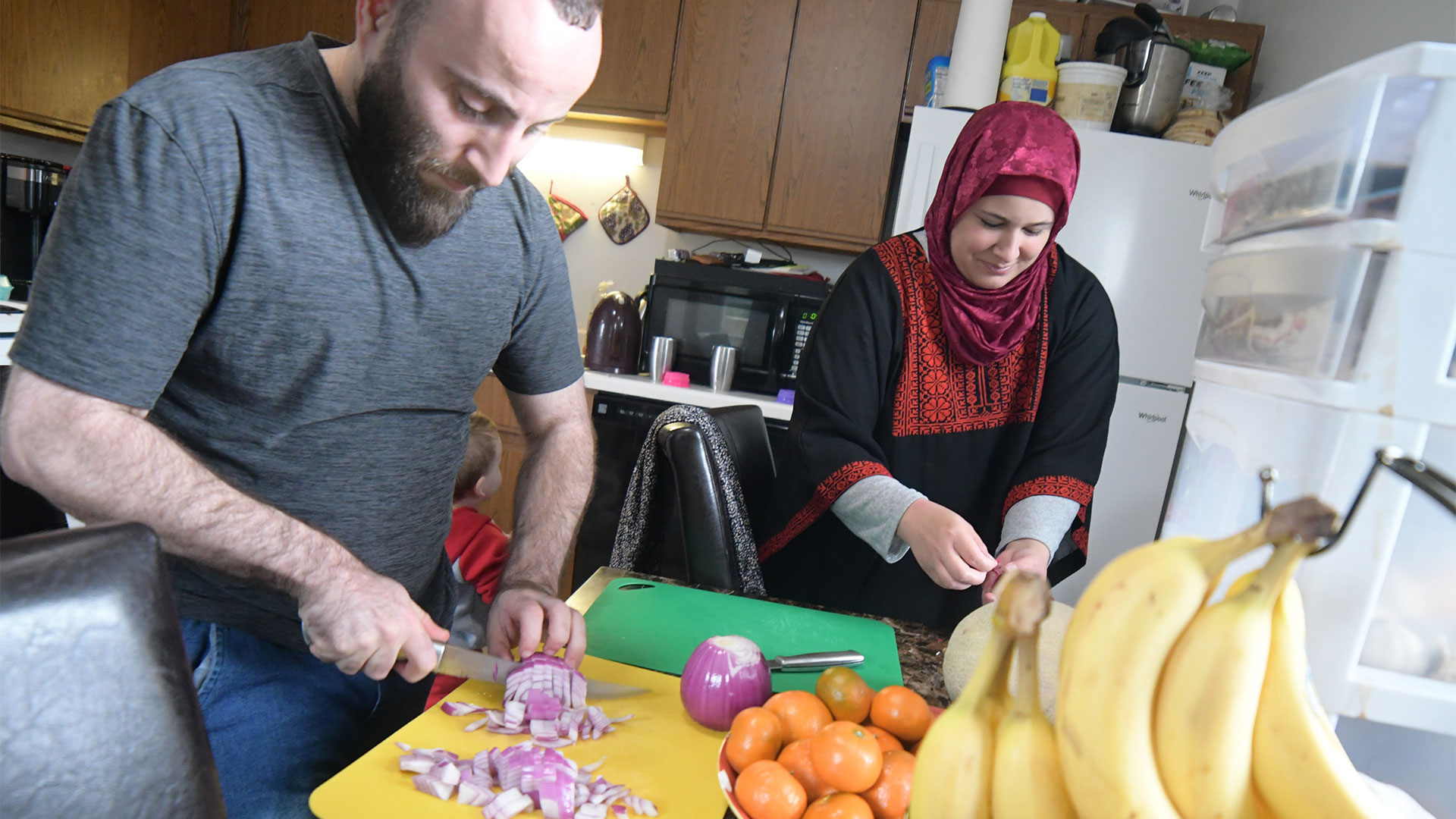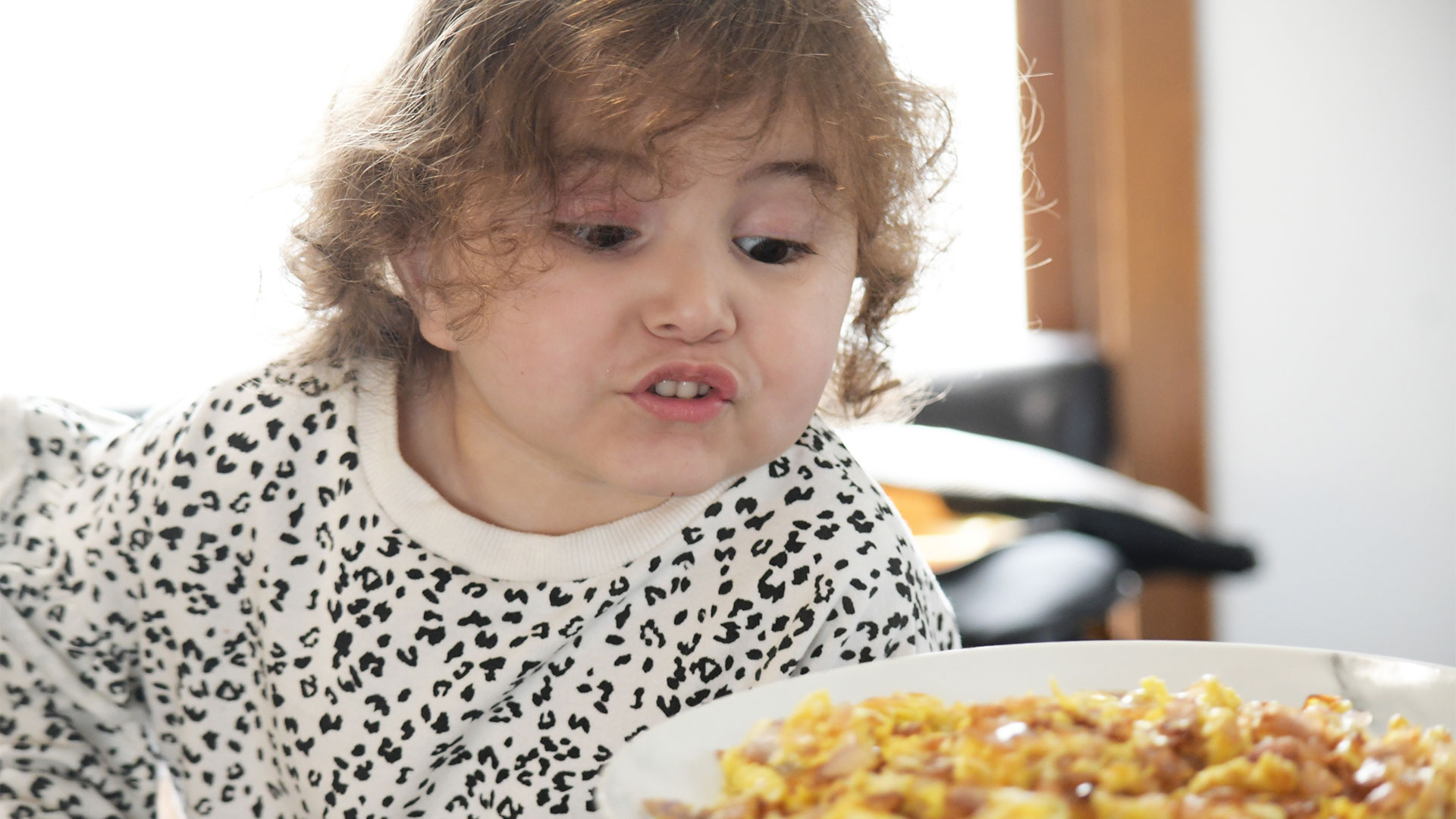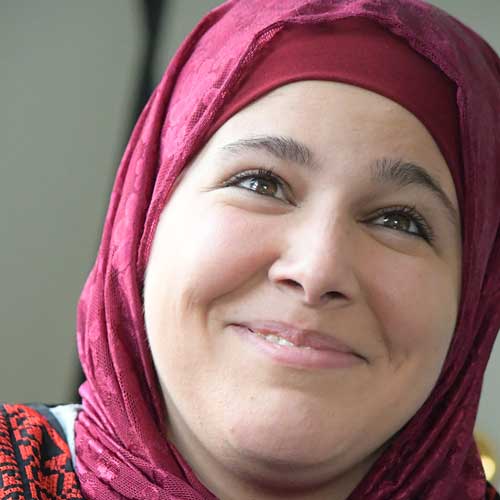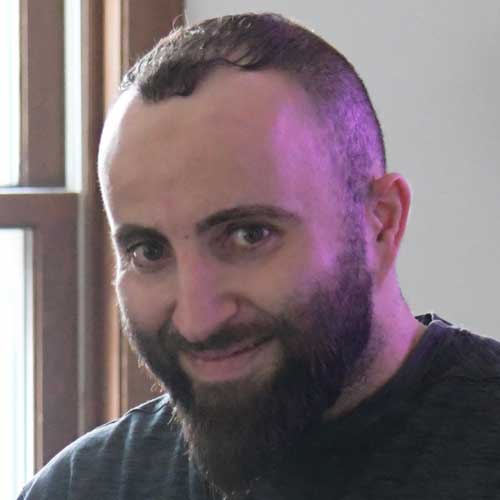 Sarah Alzghoul & Ibrahim Alzghoul
The Alzghouls call Milwaukee home. As a teenager, Sarah connected with her Muslim heritage and began wearing hijab. Now she keeps busy as a stay-at-home mom, and she loves to draw and spend time outdoors. Ibrahim is a hardworking father whose dream is owning a business.
"While growing up in Pakistan, I looked up to my middle school Headmaster. I always admired his honesty and leadership."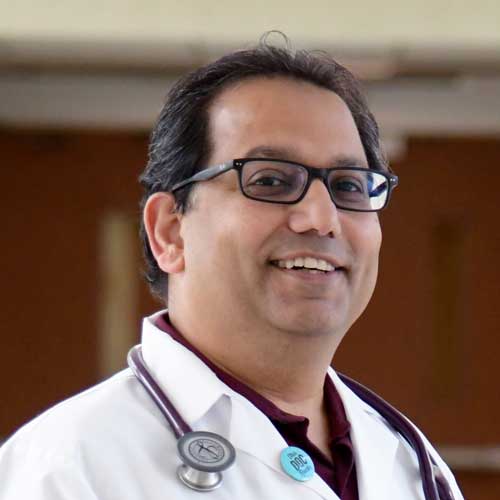 Mansoor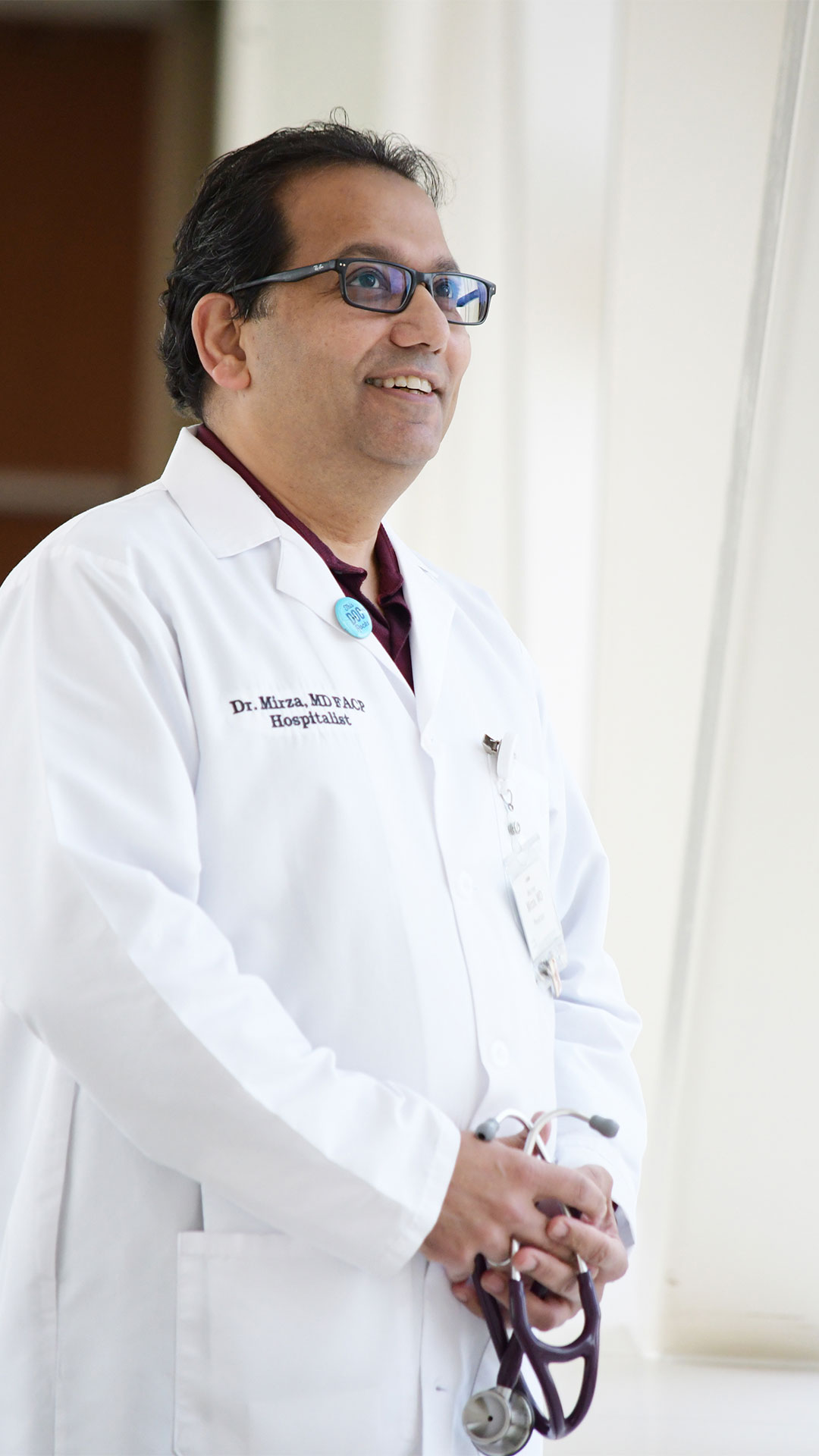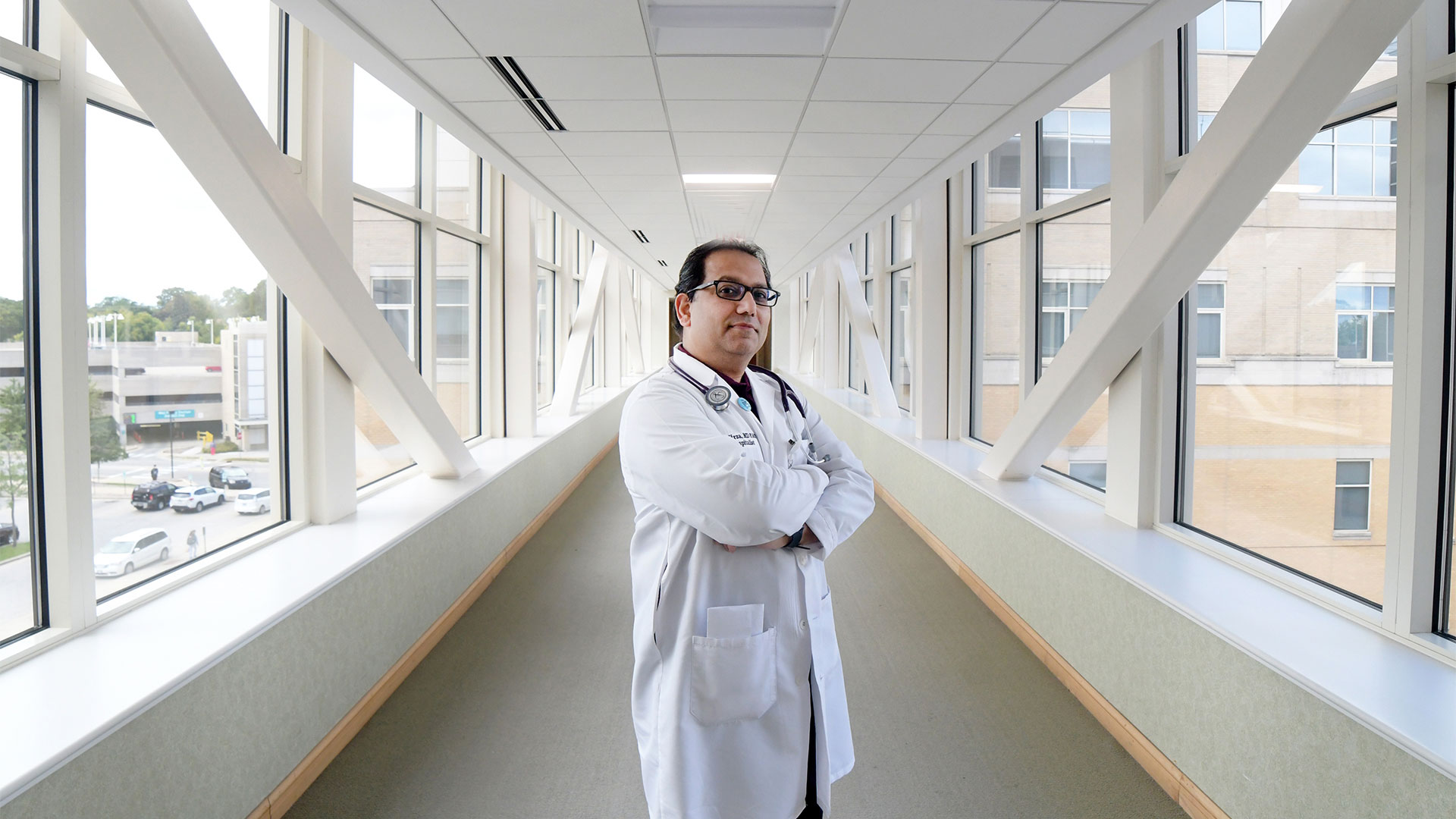 "I love medicine and interfaith relationships. Ironically, I never wanted to be a doctor, but I went to medical school to fulfill my mom's dream. Once I had completed medical school, I had developed so much love for it."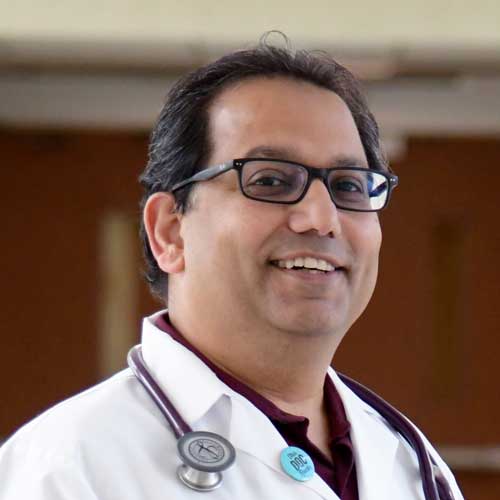 Mansoor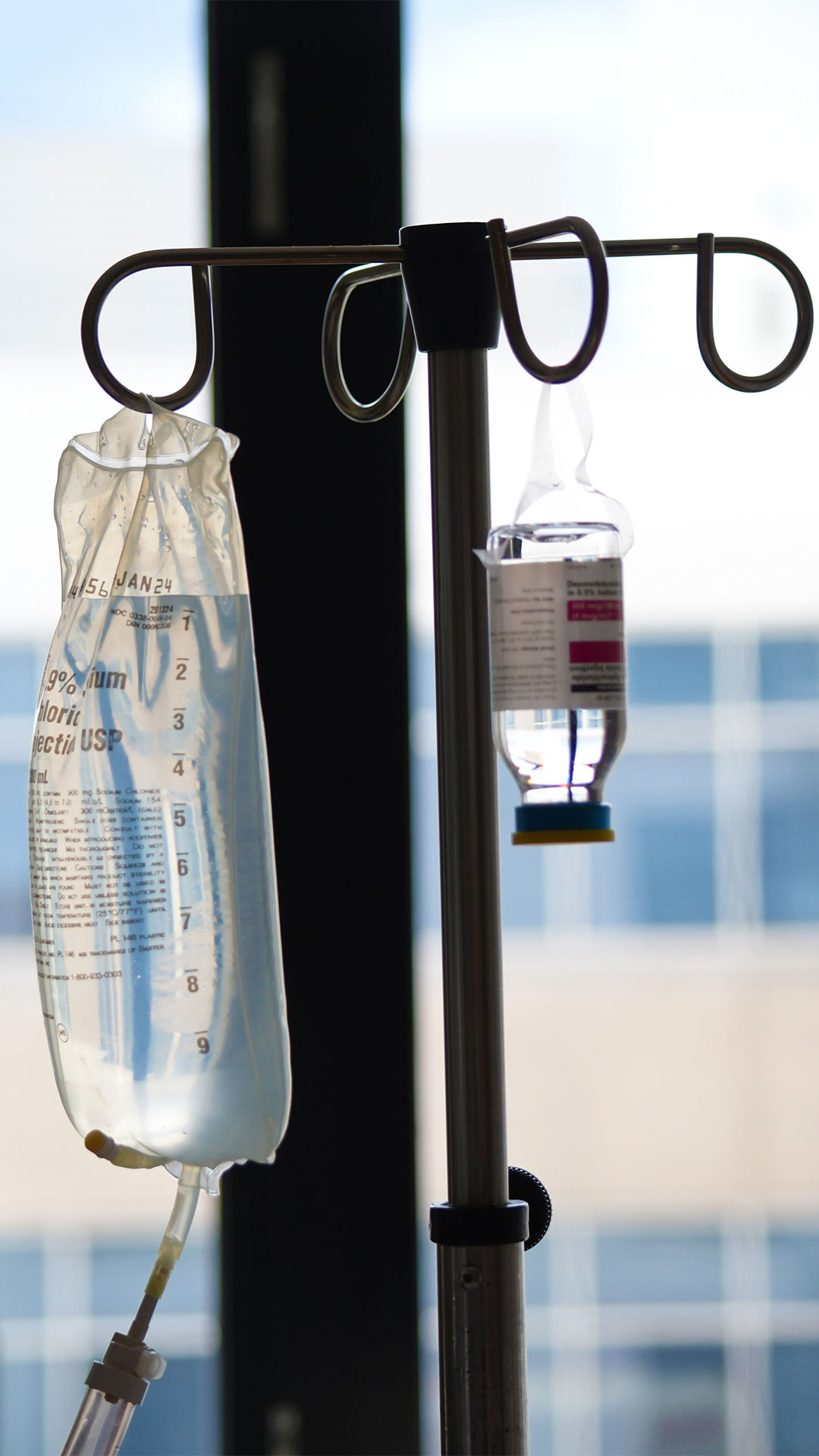 "I love the Green and Gold! When I lived in Sheboygan, I had the tradition of going to Lambeau Field to see two Packers games every year — one with my son and one with my good friend."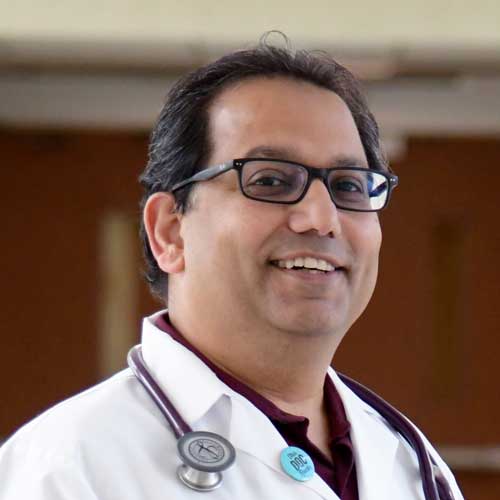 Mansoor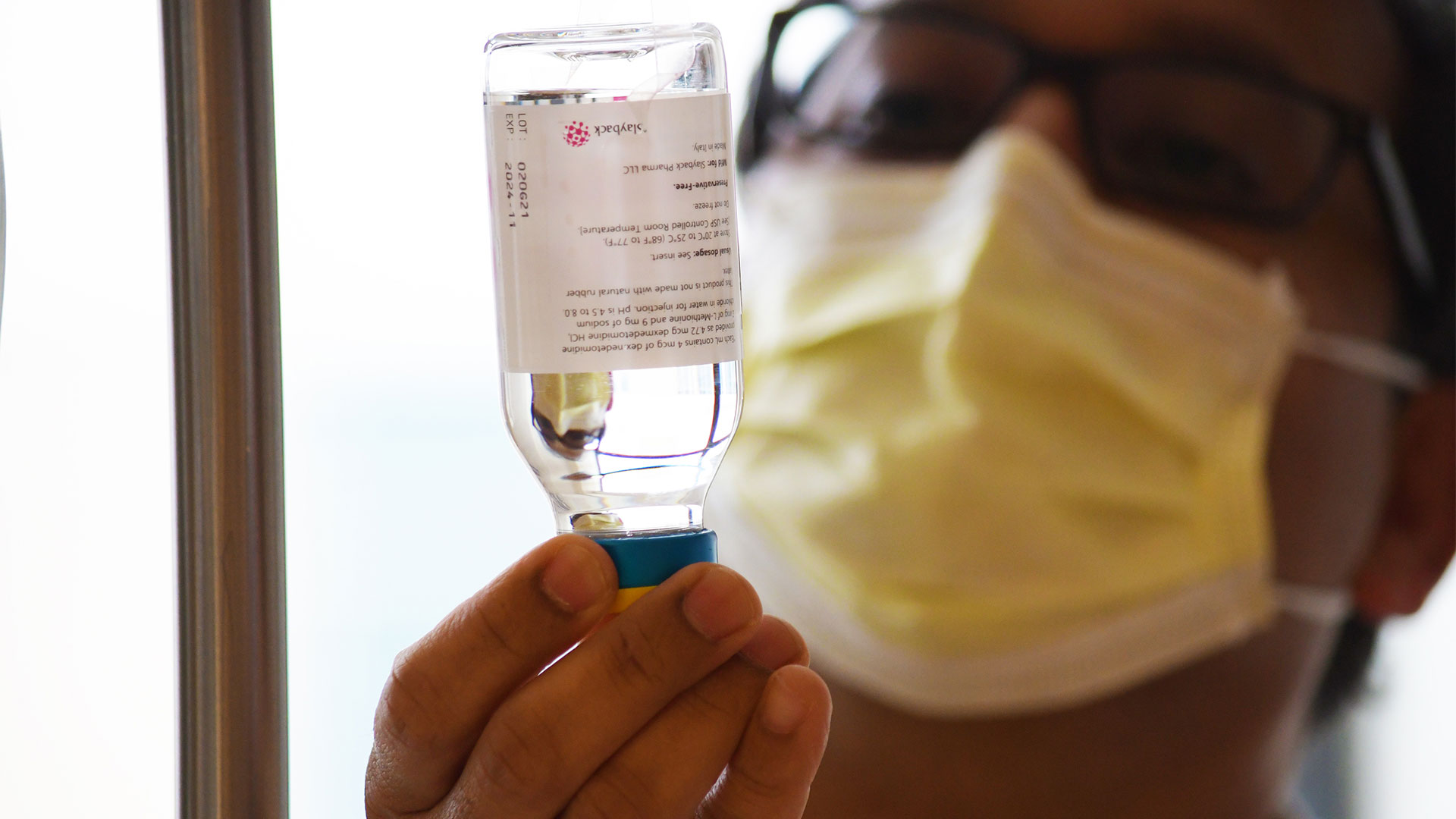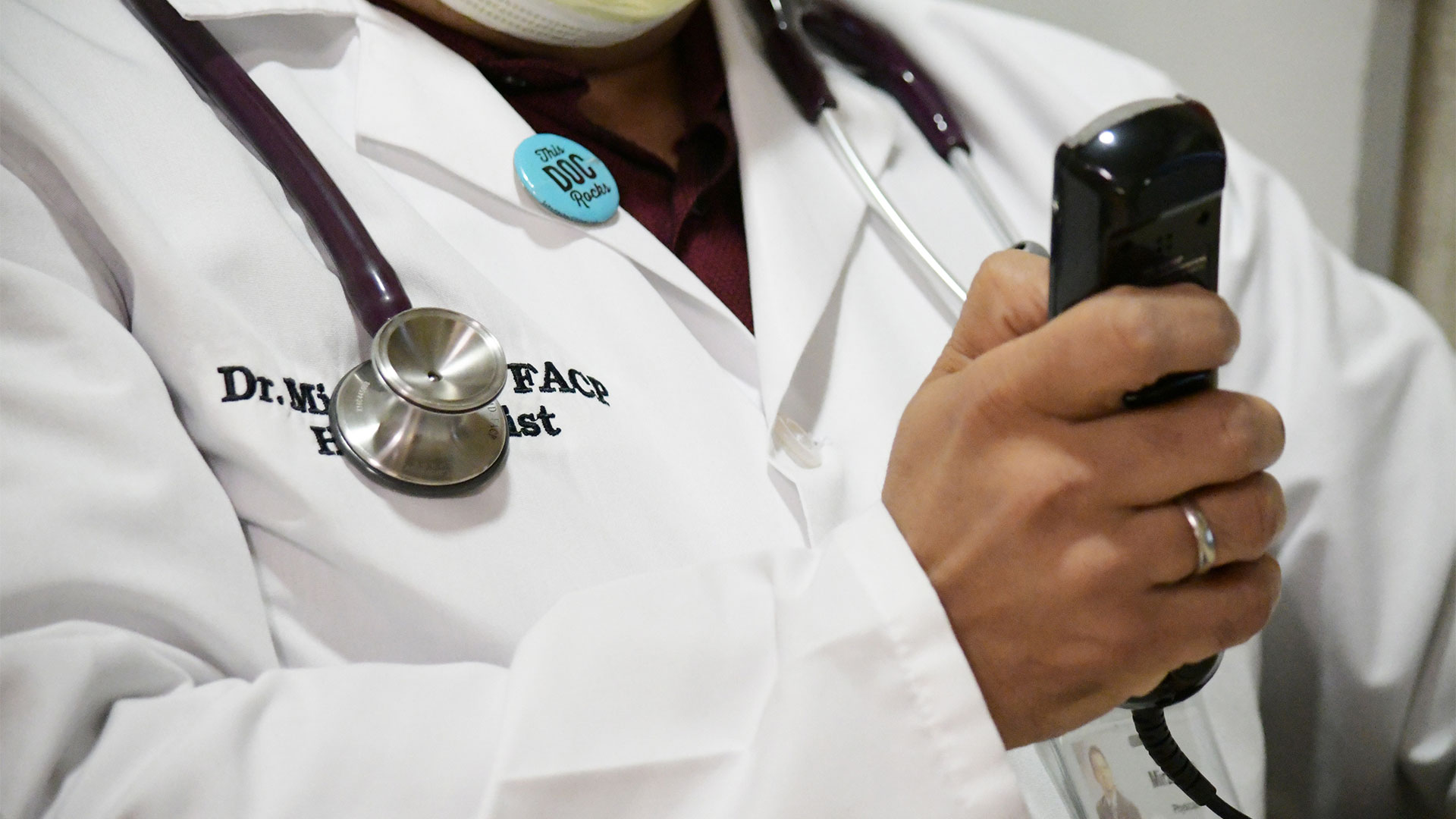 "I also enjoy watching cricket. And even though my kids don't understand the game, they still watch it with me and pretend that they are enjoying it. Ha!"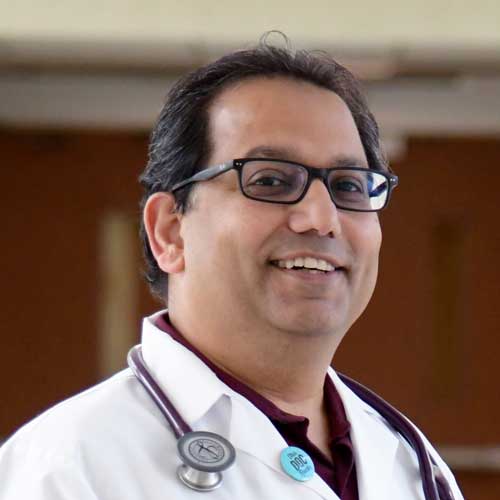 Mansoor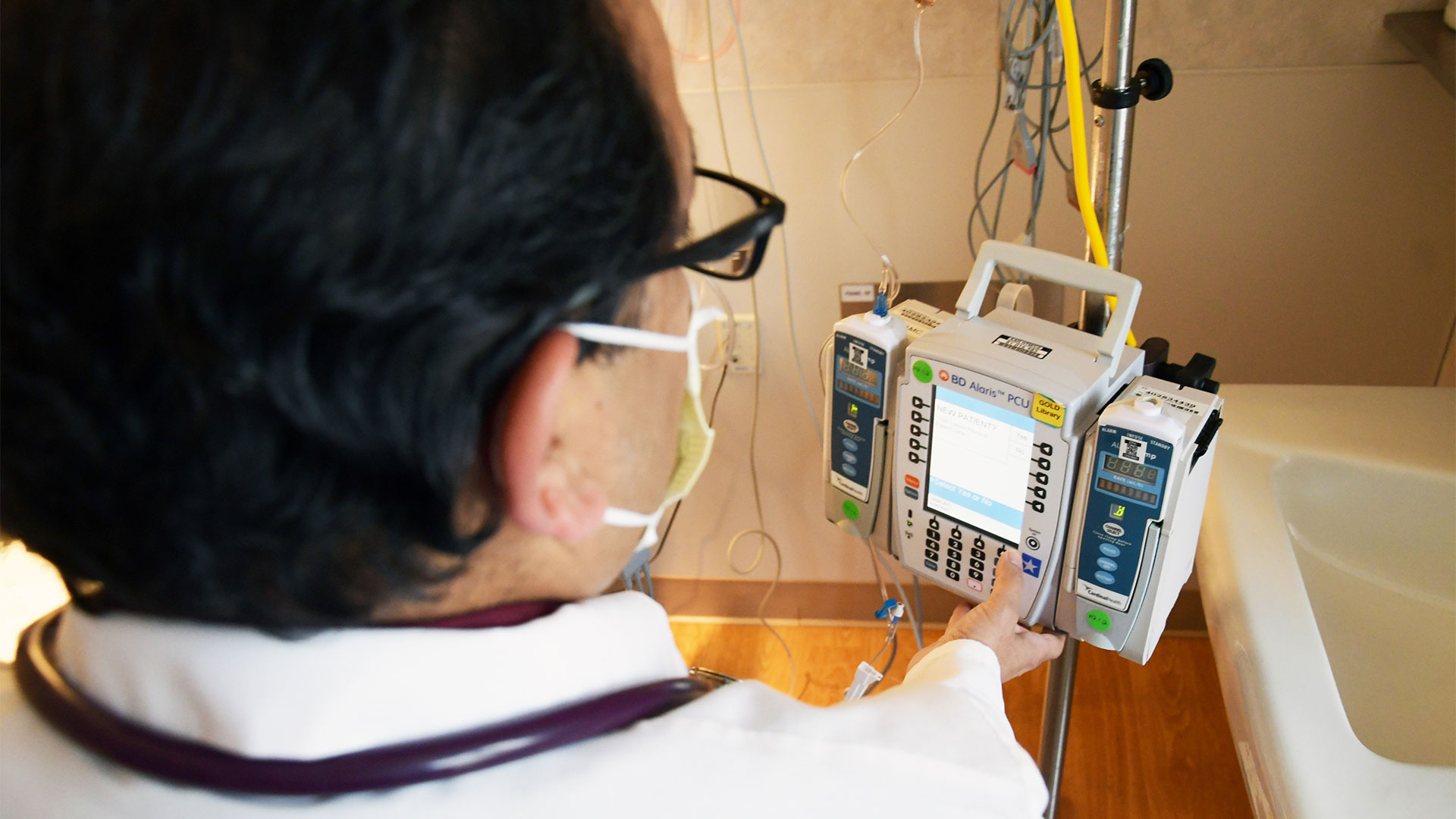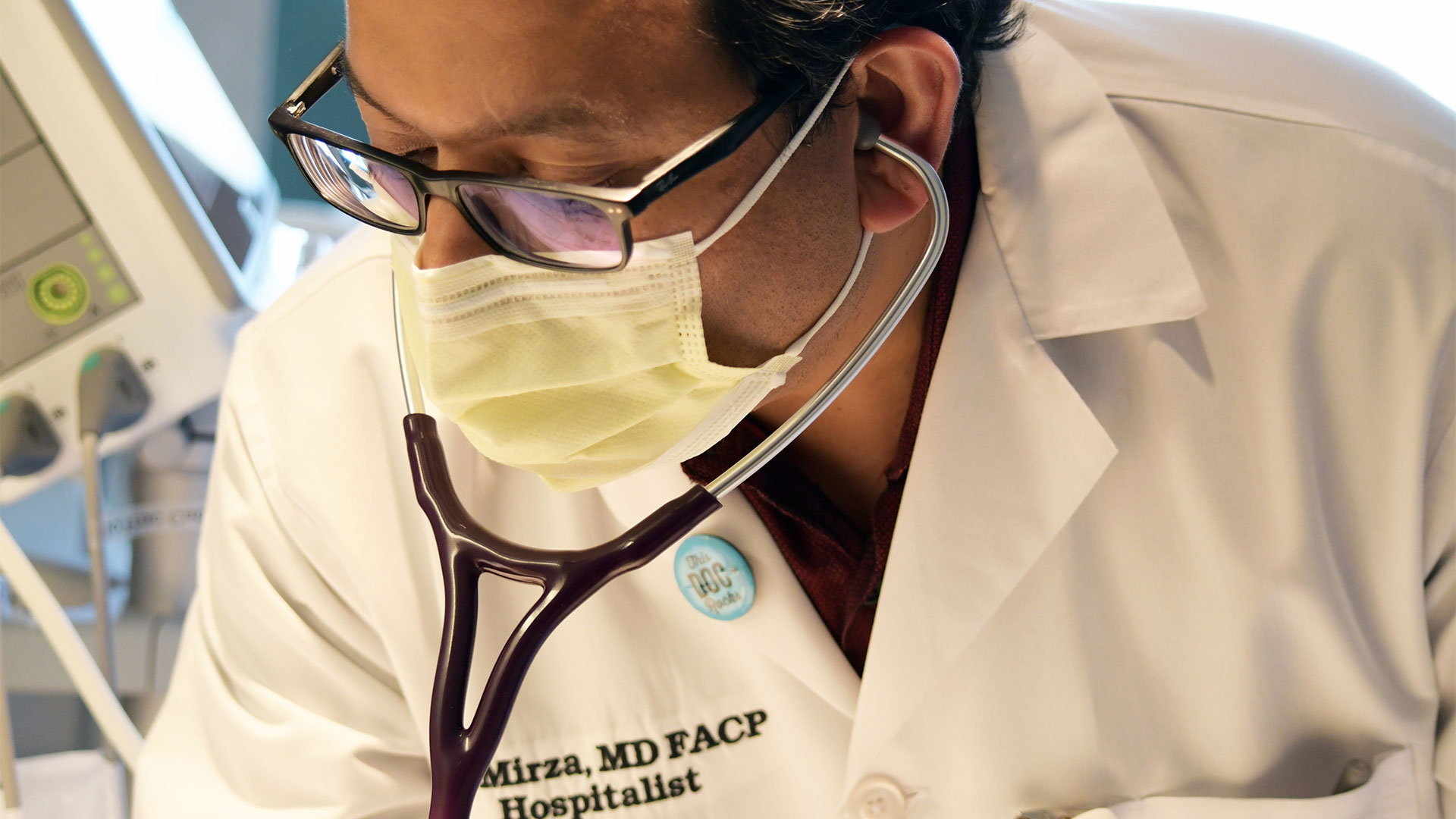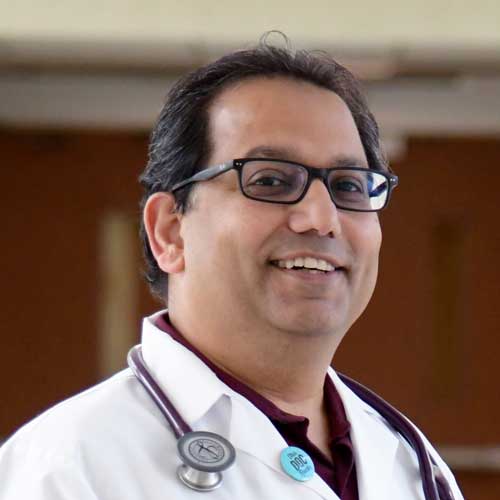 Dr. Mansoor Mirza
Mansoor lives in Greenfield with his wife and kids. Coming to Wisconsin from Pakistan, he's built his life around helping others. His work has him caring for patients and striving to lower healthcare costs. In his free time, Mansoor enjoys family time, gardening, and watching sports — especially Pakistan's cricket team.
"I take pride in being a Wisconsinite, and I'm a Muslim American. My faith helps me stay steadfast and grounded in my roots. And as an American, I enjoy my liberty, equality, and prosperity and wish the same for all my neighbors."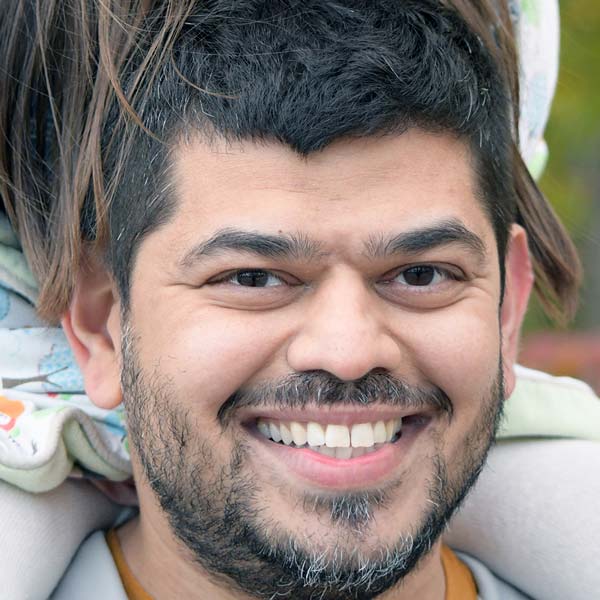 Muddassir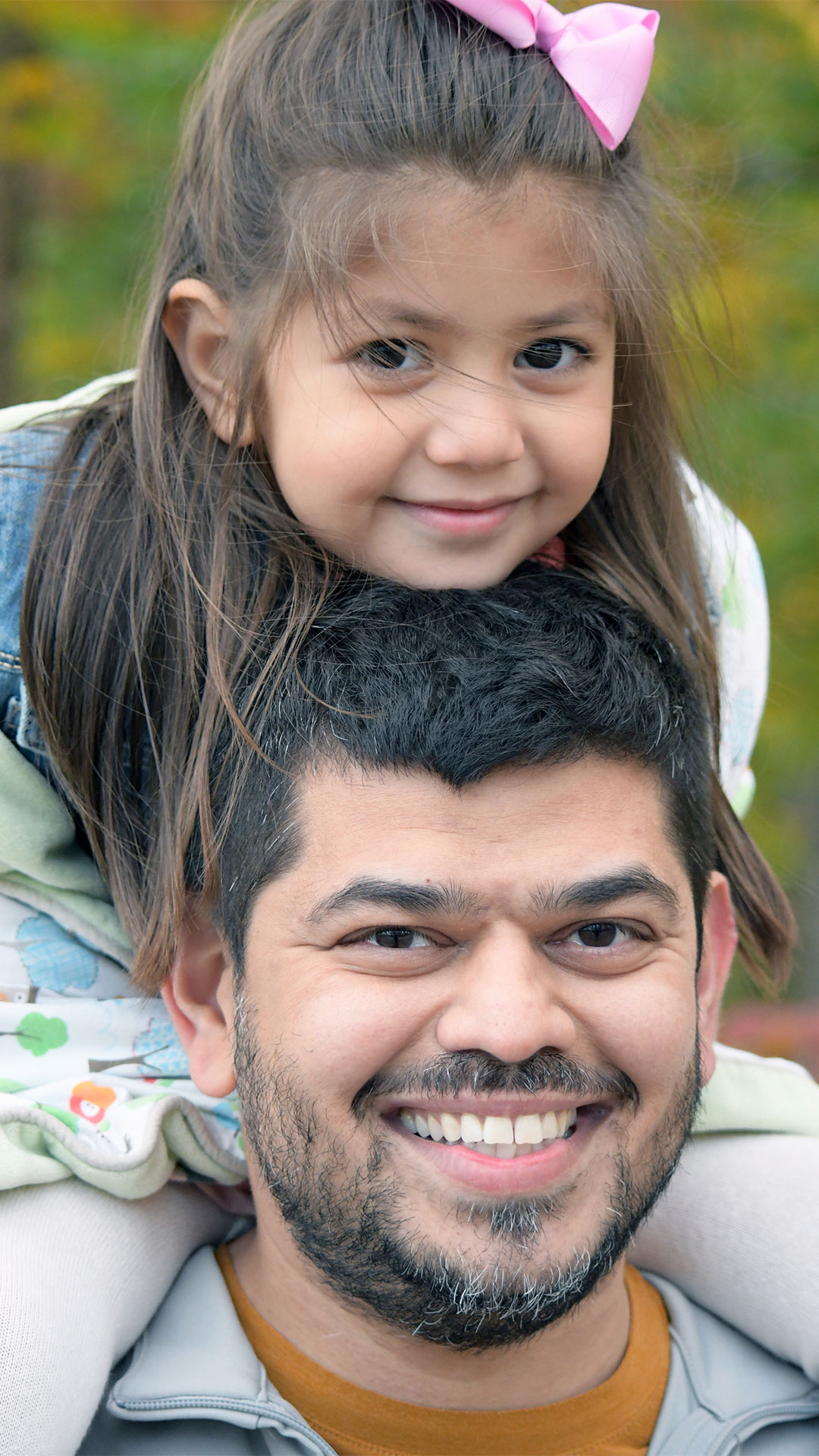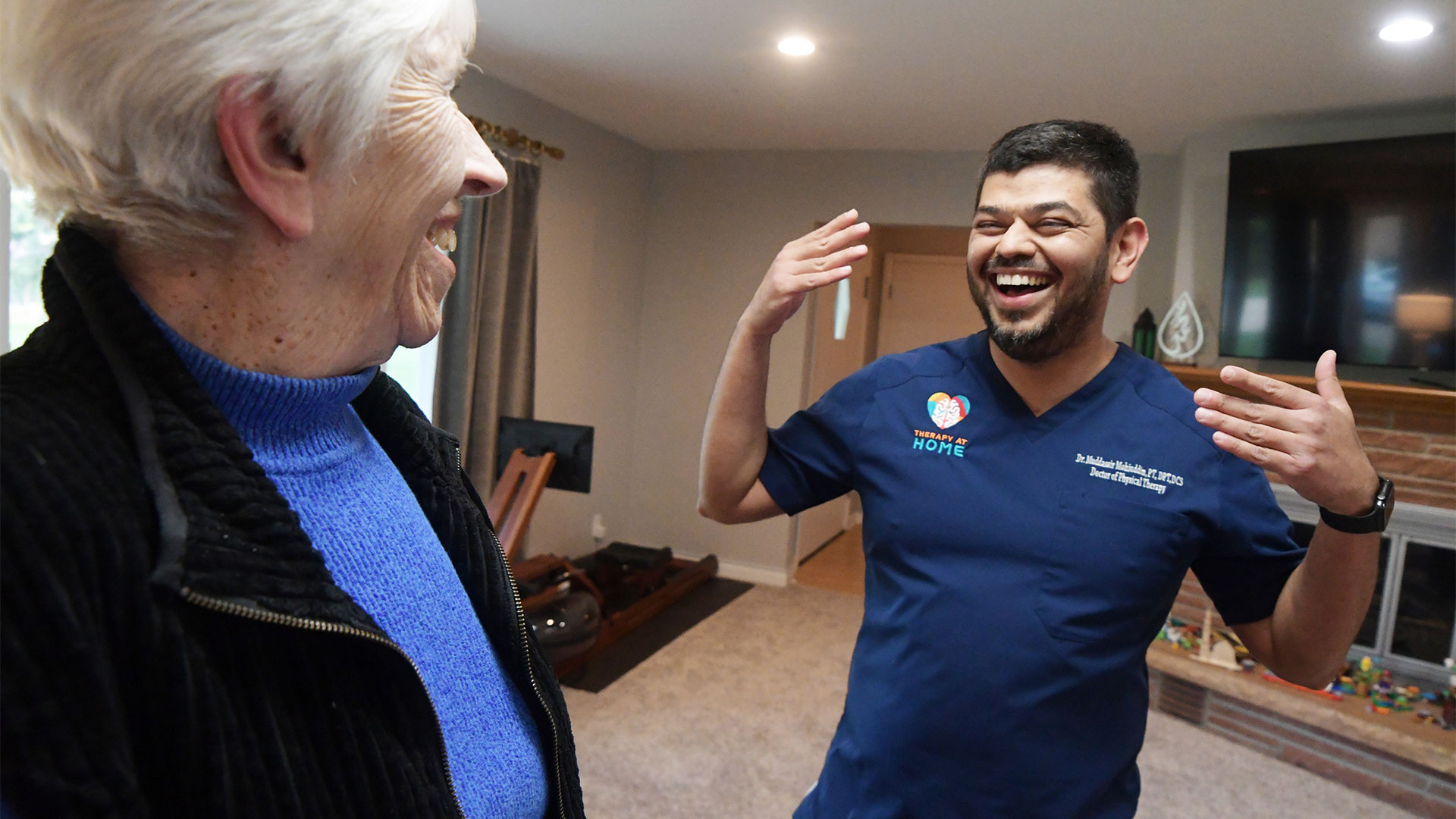 "We like to explore nature as a family — hiking in Wisconsin's beautiful state parks, taking walks along Lake Michigan, and visiting the farmers market. We also love celebrating the Fourth of July and celebrating Eid."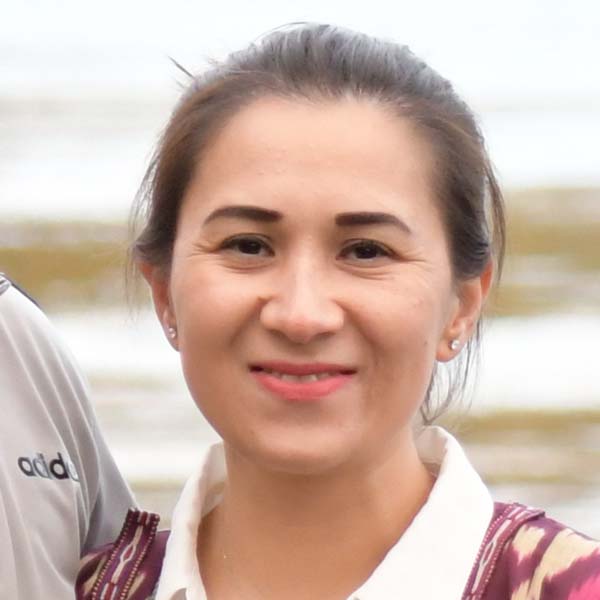 Parizat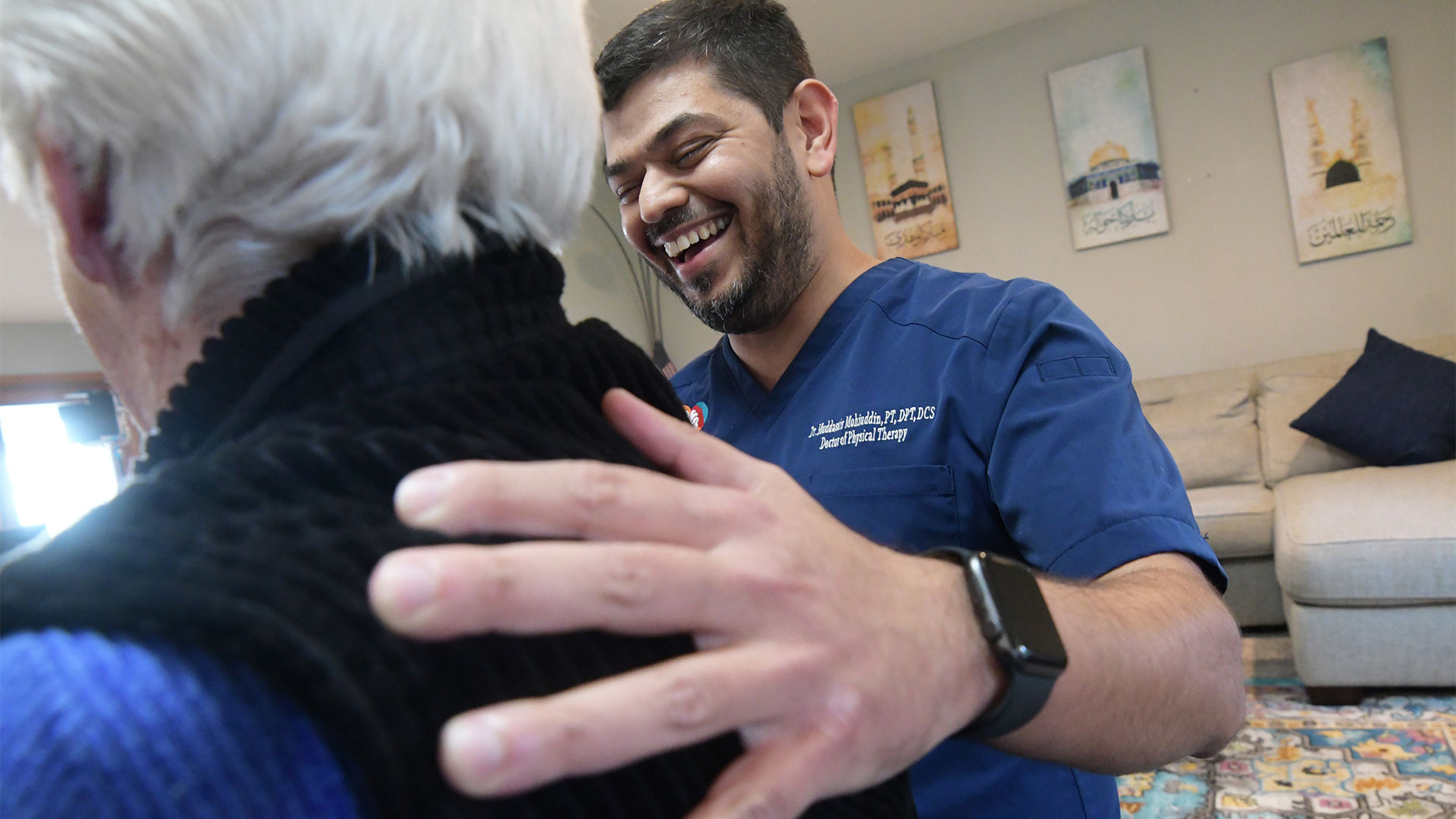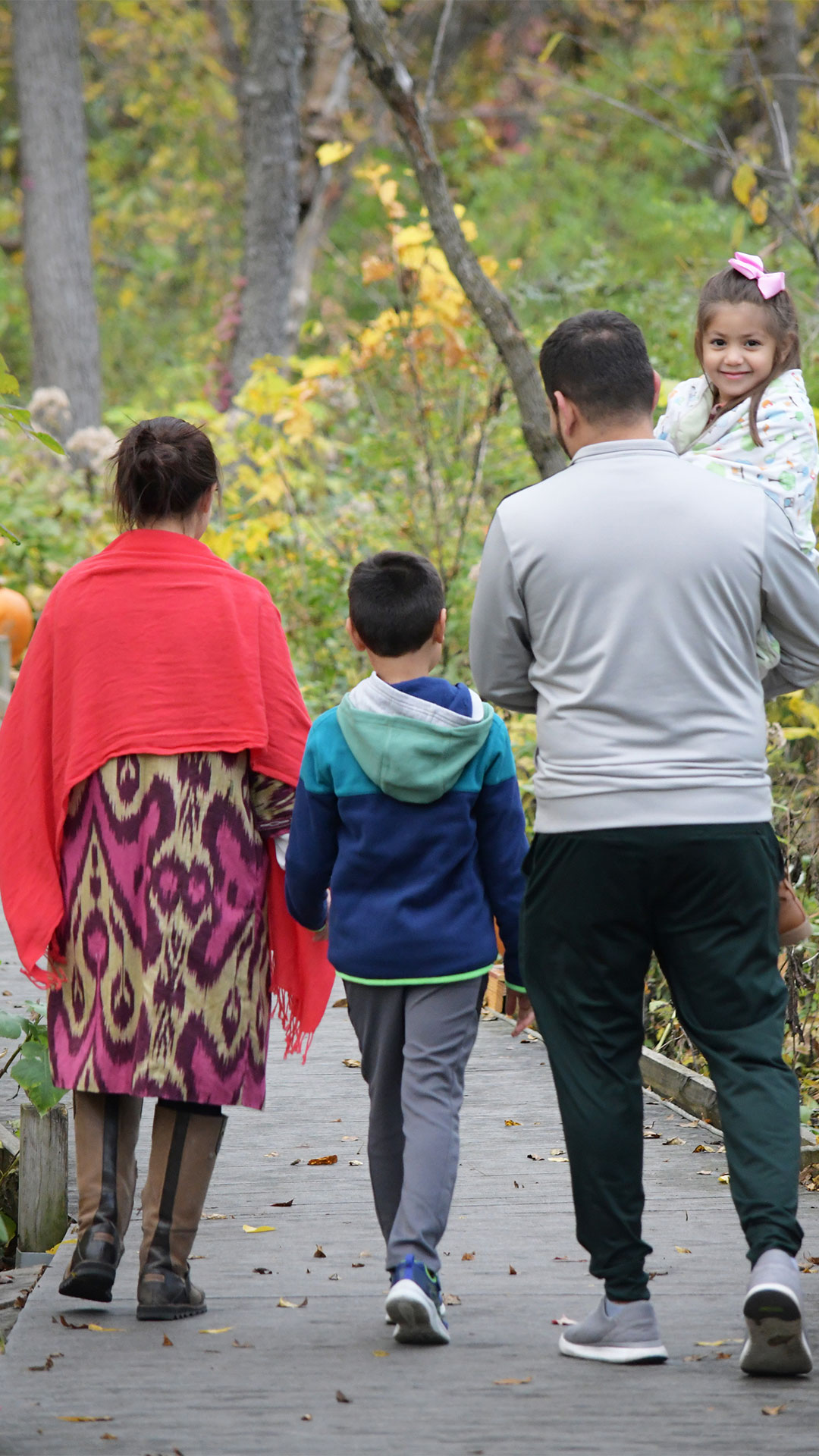 "As I grew up and became a dad, I started to admire my parents as I reflected on their loving, caring, and supportive demeanor toward my sibling and me, despite all the challenges they faced raising us."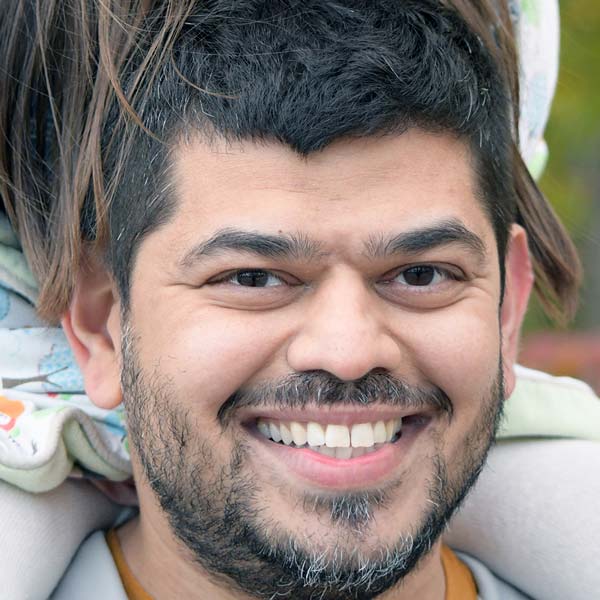 Muddassir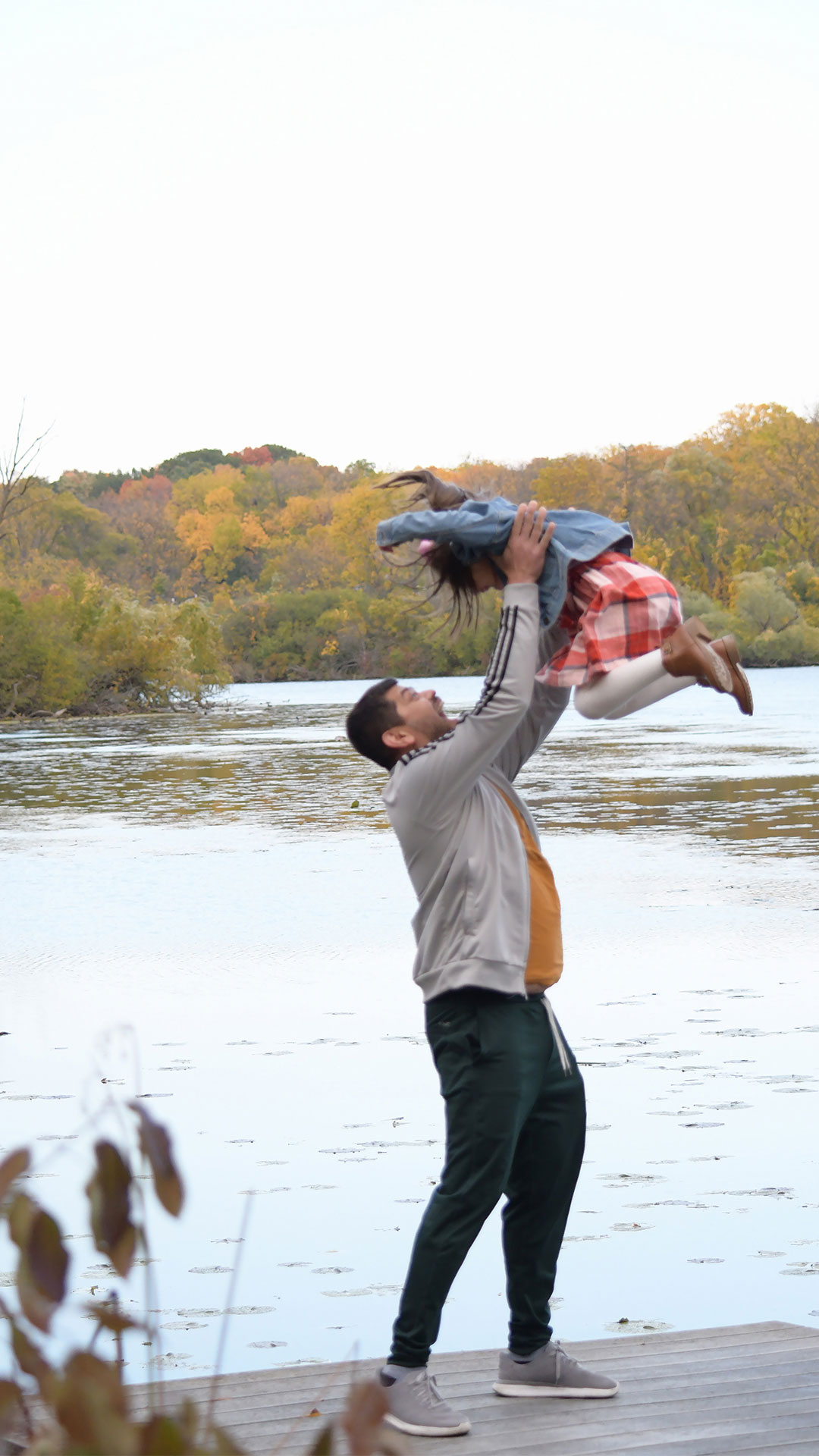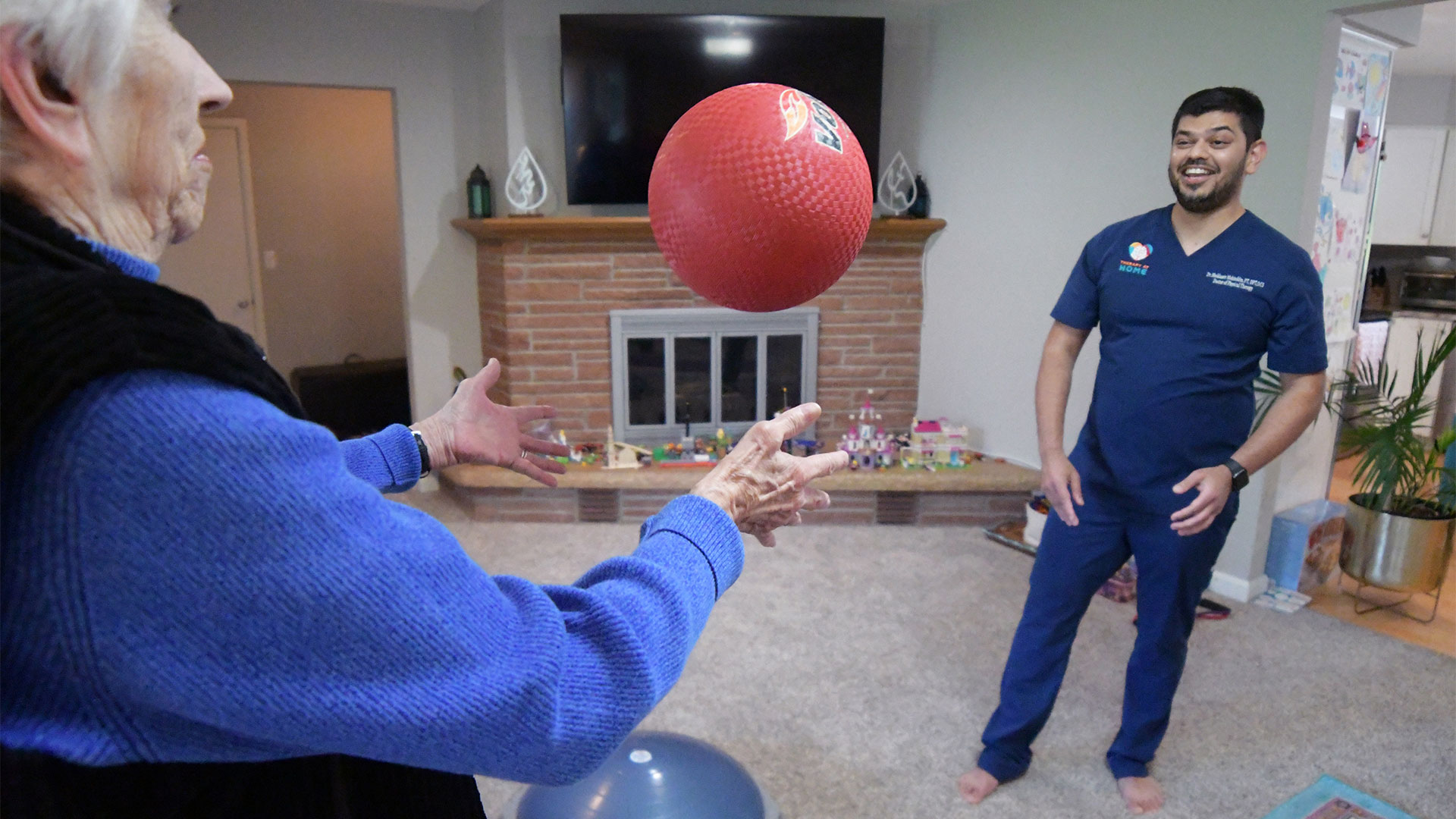 "I am passionate about helping people through simple acts of kindness and sharing my expertise in physical therapy."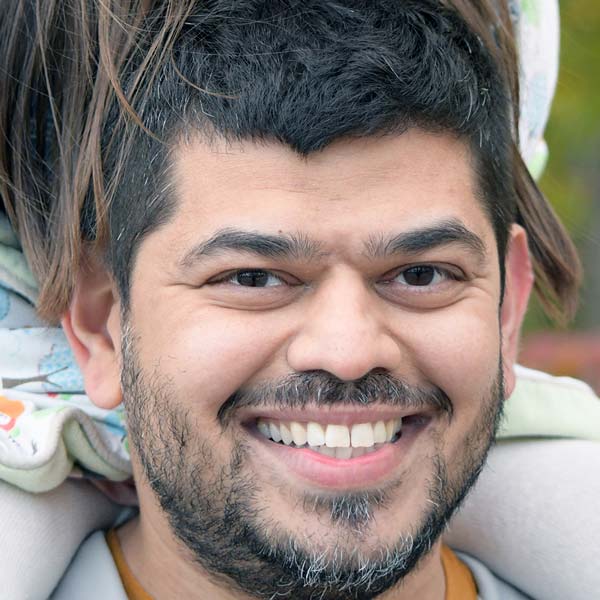 Muddassir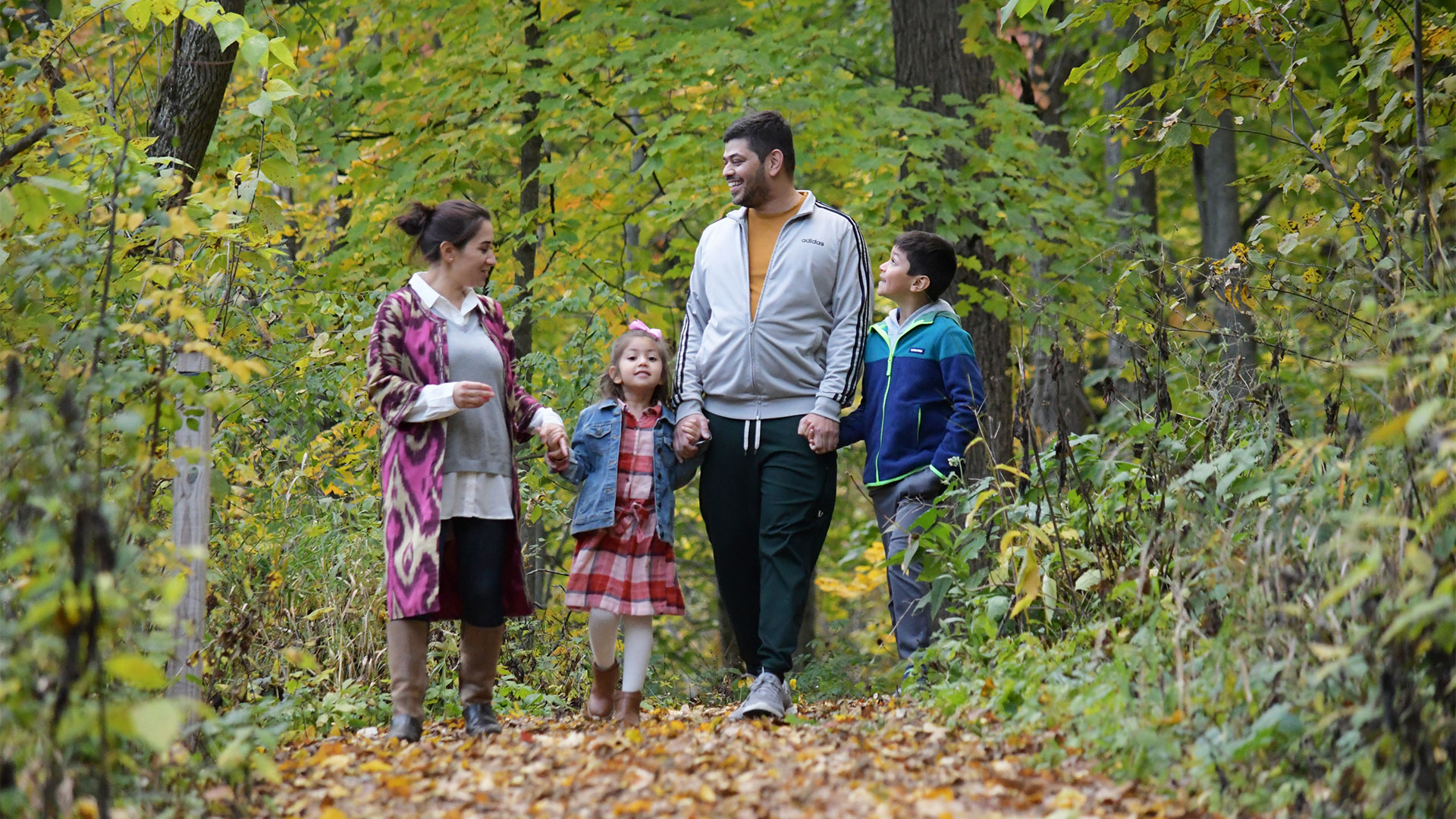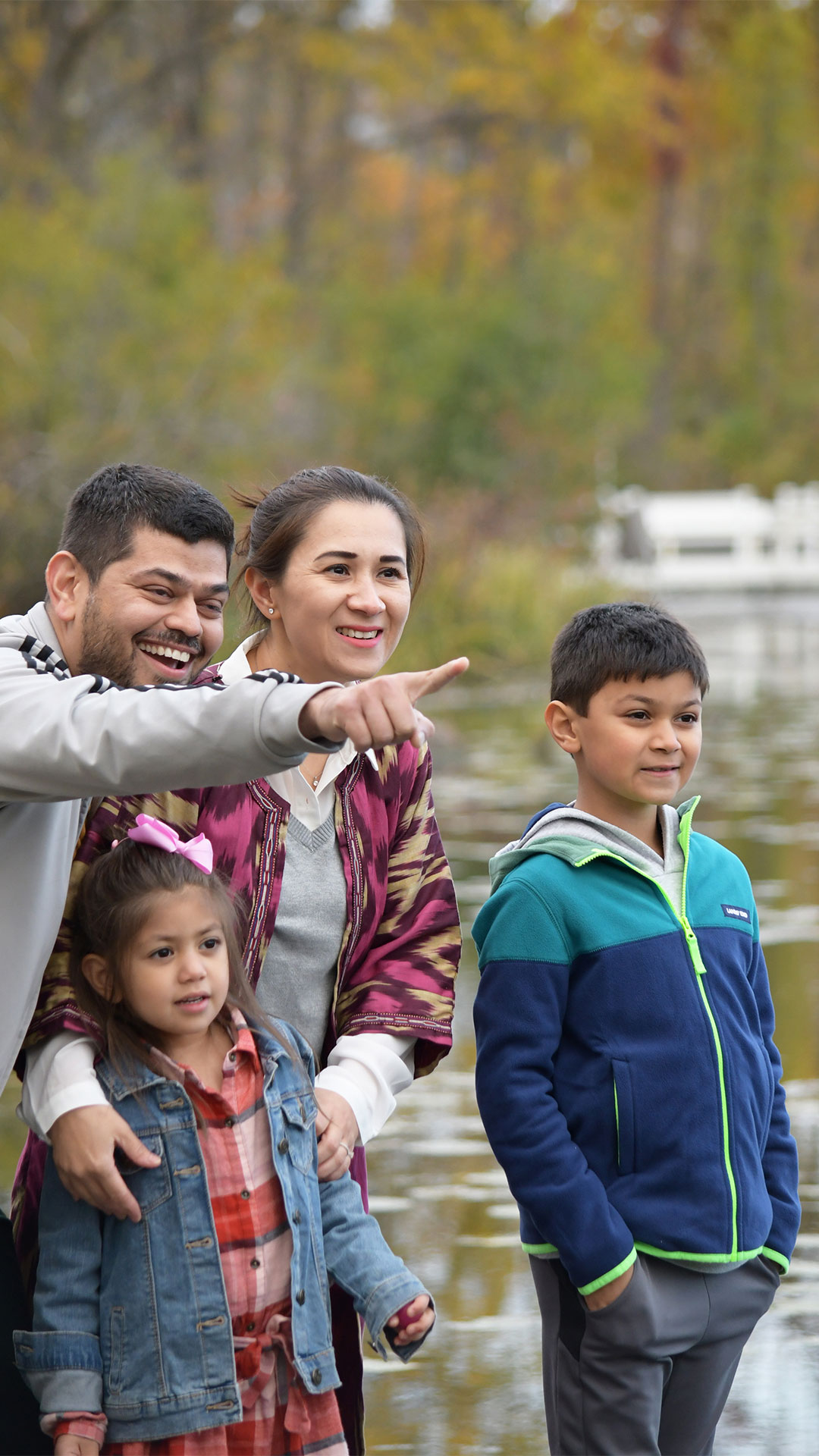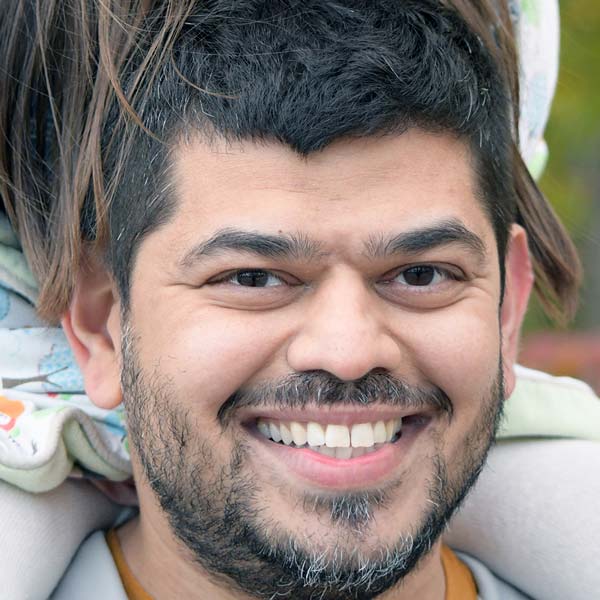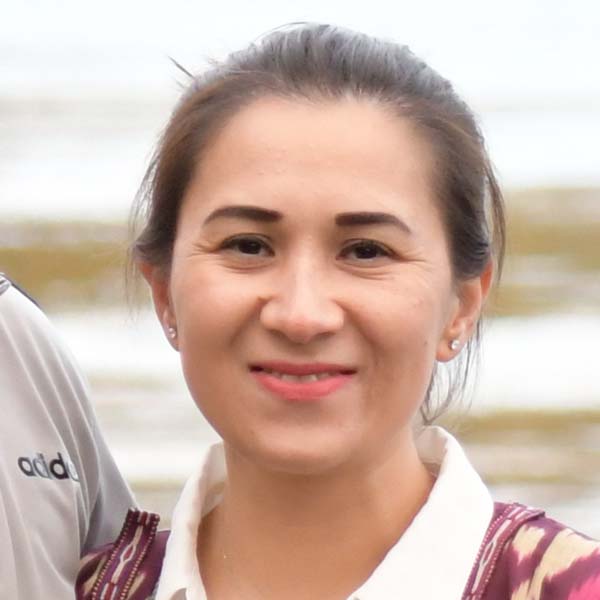 Muddassir Mohiuddin & Parizat Aireti
Muddassir and Parizat fell in love while in college. Muddasir, a Muslim Indian, and Parizat, a Muslim Uyghur, are both proud Wisconsinites and Bucks fans. They have two busy kids and Muddasir runs his own PT practice. They're often out volunteering in the Greendale community.
"I admired my father so much. I used to love going to his shop and asking him, 'Dad, how can I help you? Let me help you!' Cute, right? I have his blood in me, and now I've been running my own painting business for 17 years."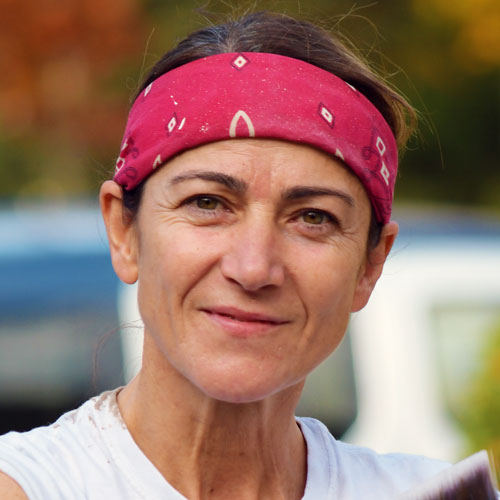 Hülya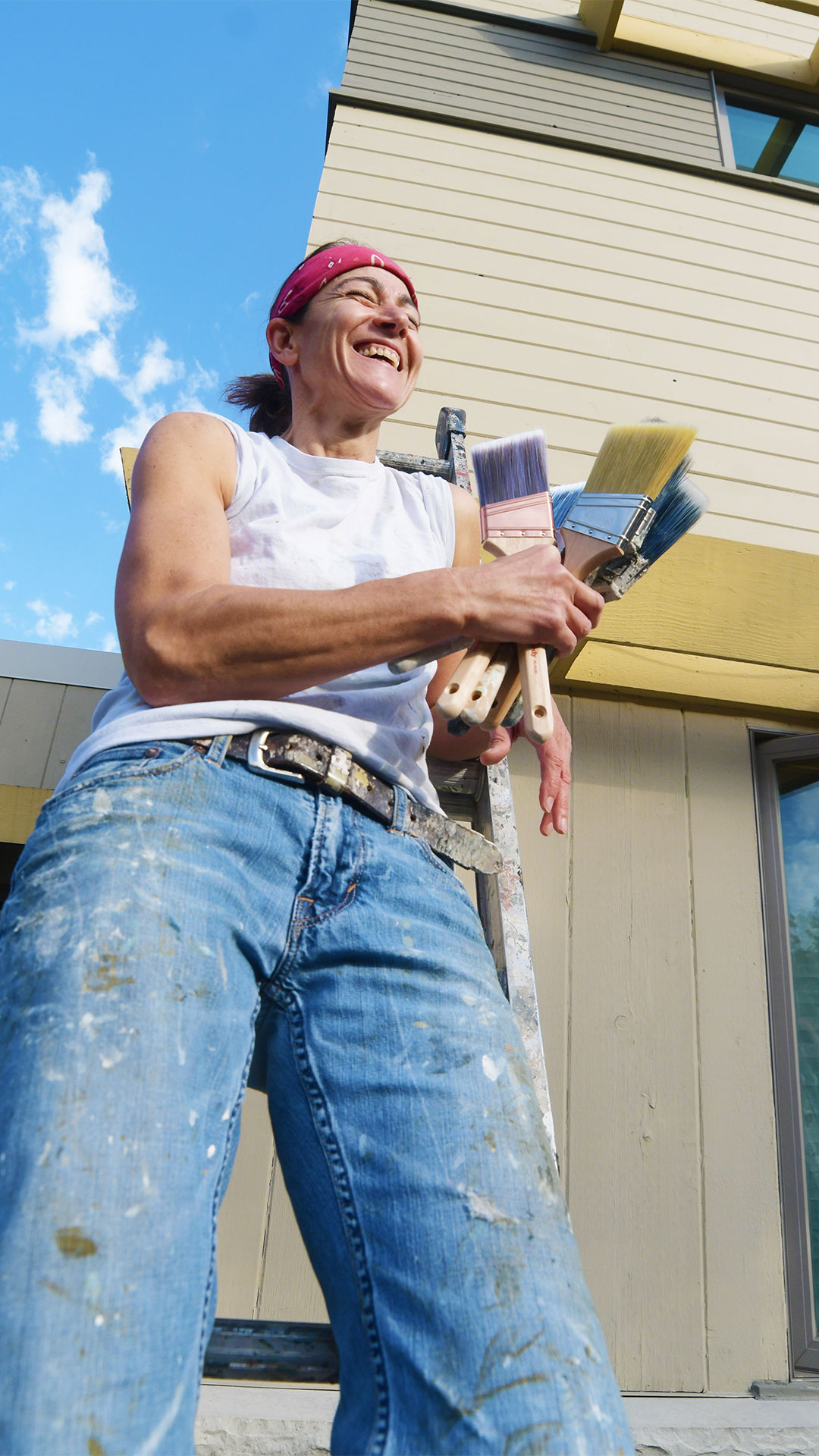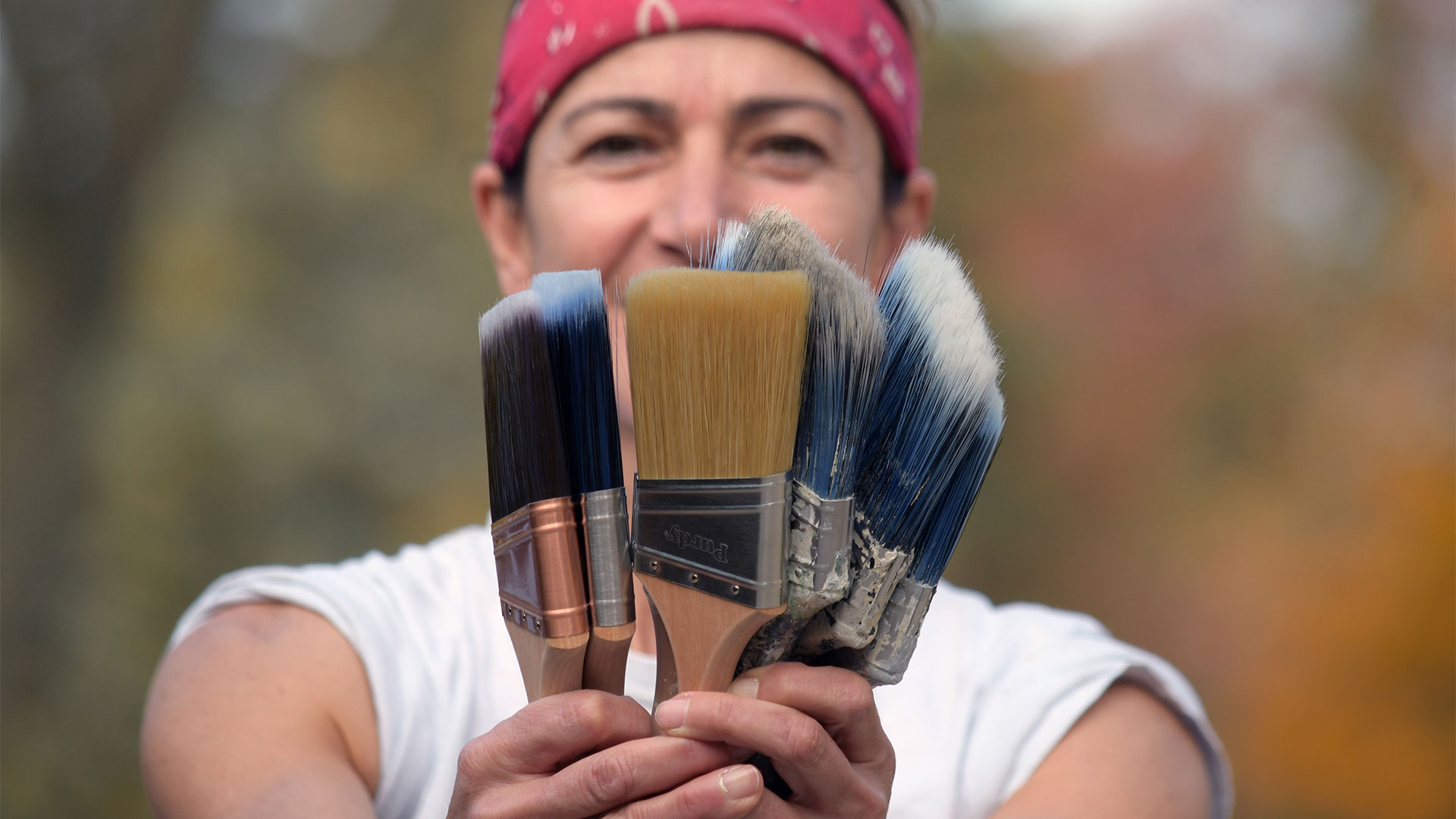 "When I was a little kid, I played soccer on the streets with my guy friends. In Turkey, girls would be playing with their dolls, but I just never liked dolls. Soccer was my passion. I also played basketball."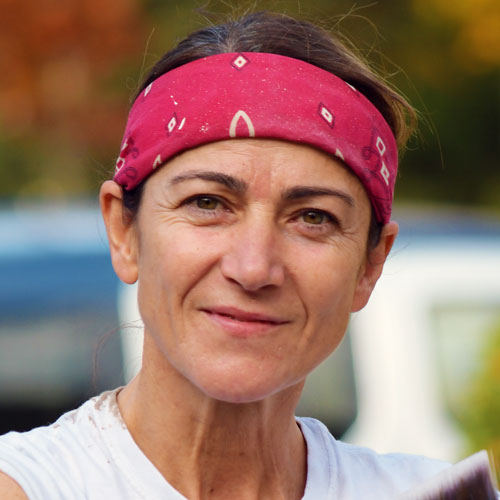 Hülya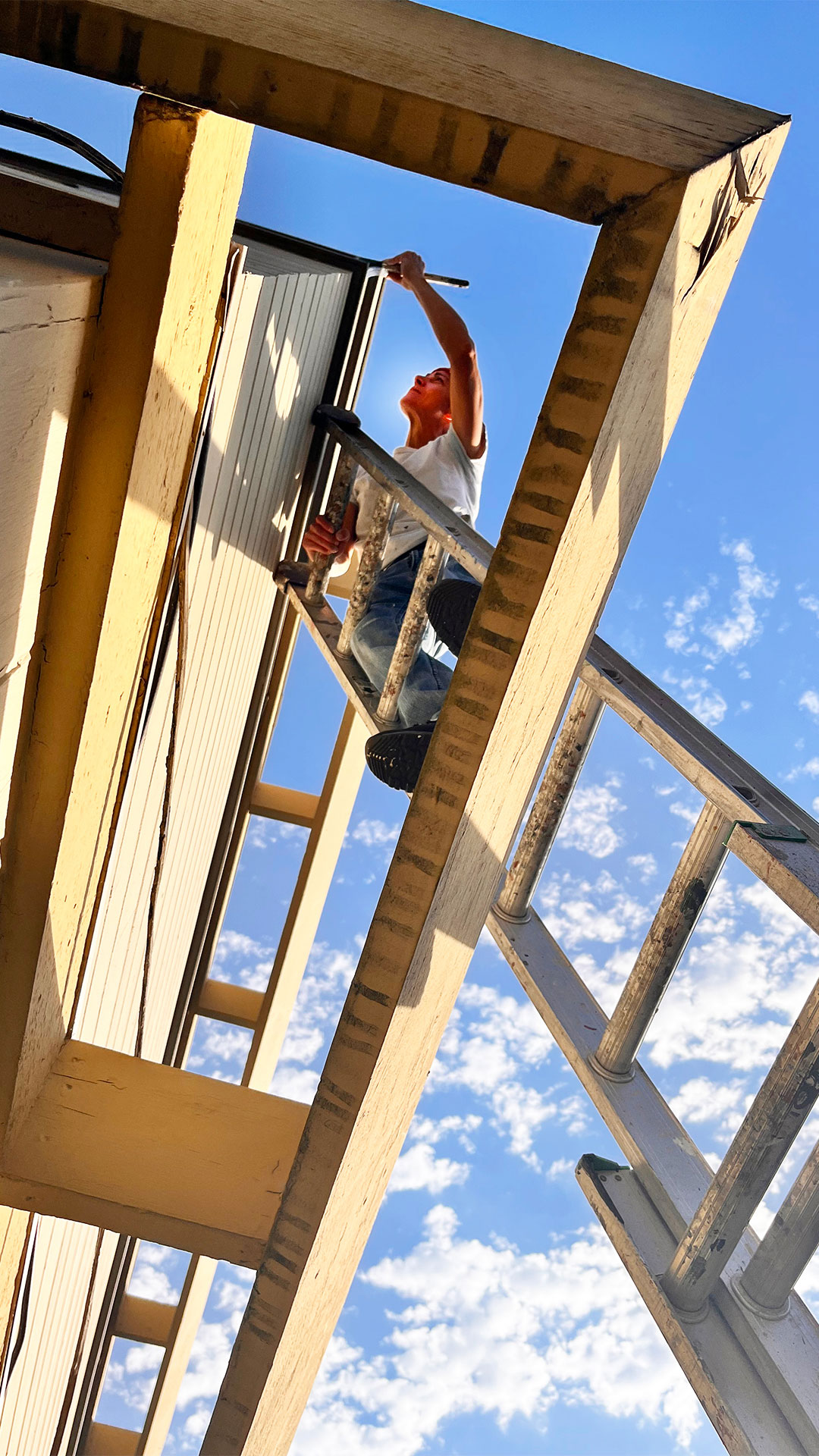 "I love my family and being too far can be difficult, but we all know when a door opens in life, we must take it, check it out, and find out why that door opened. For me, that was coming to Wisconsin."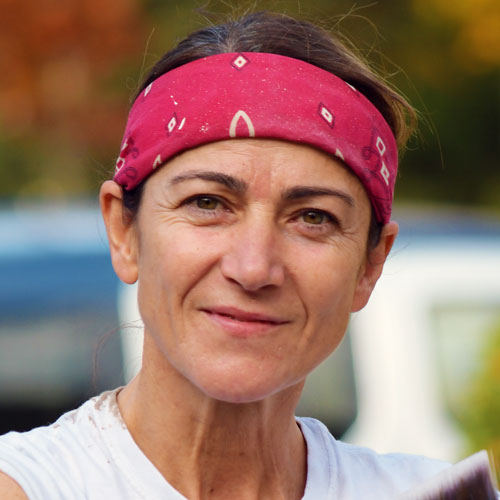 Hülya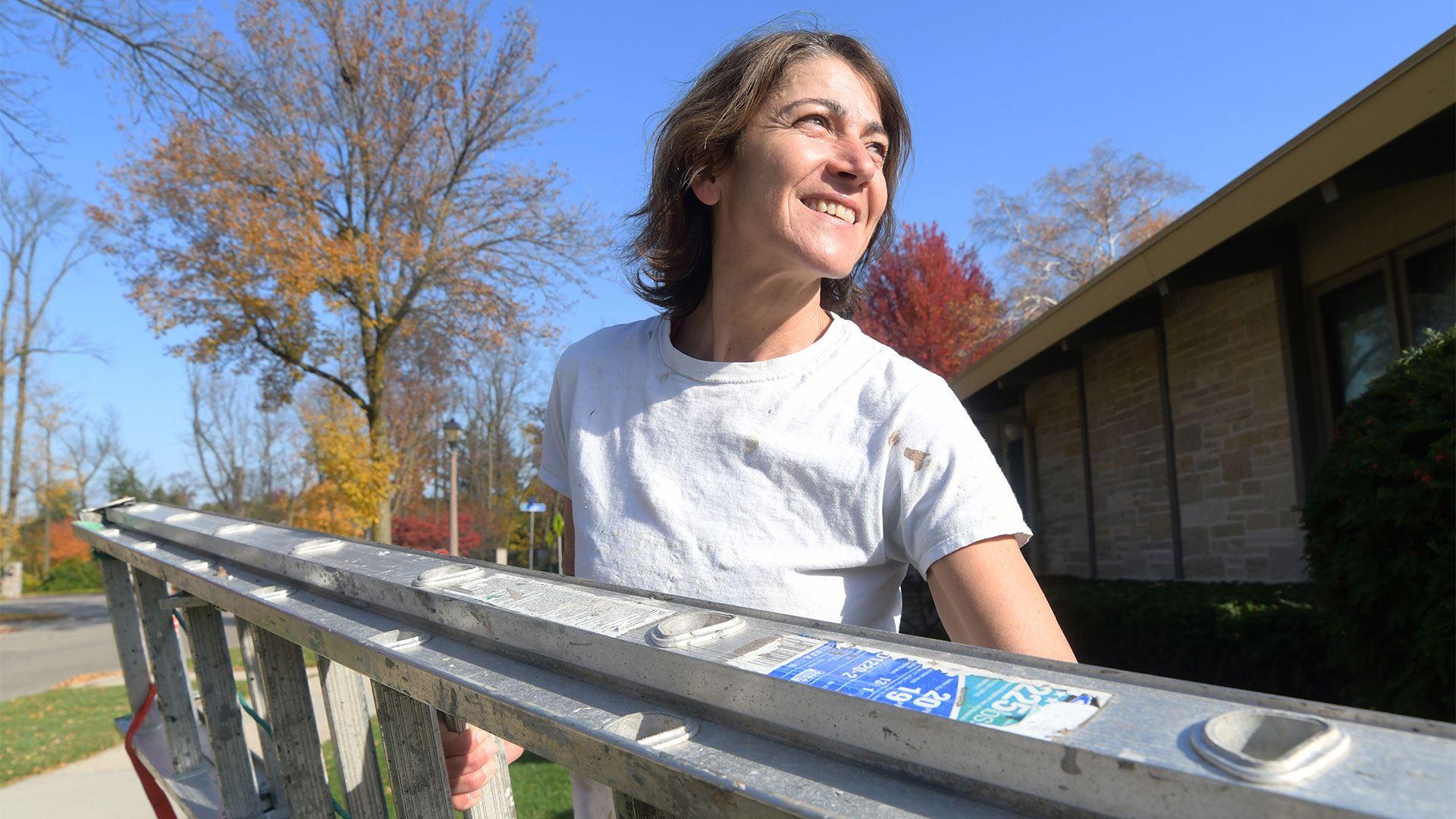 "I've made very good, solid friends here, and I am so lucky to have them in my life. Without their love and support I am not sure I could have made it this far."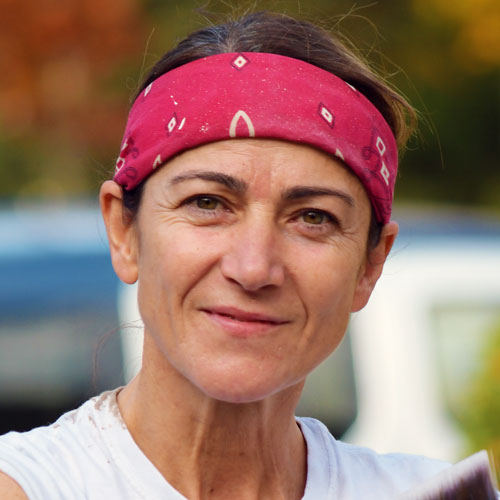 Hülya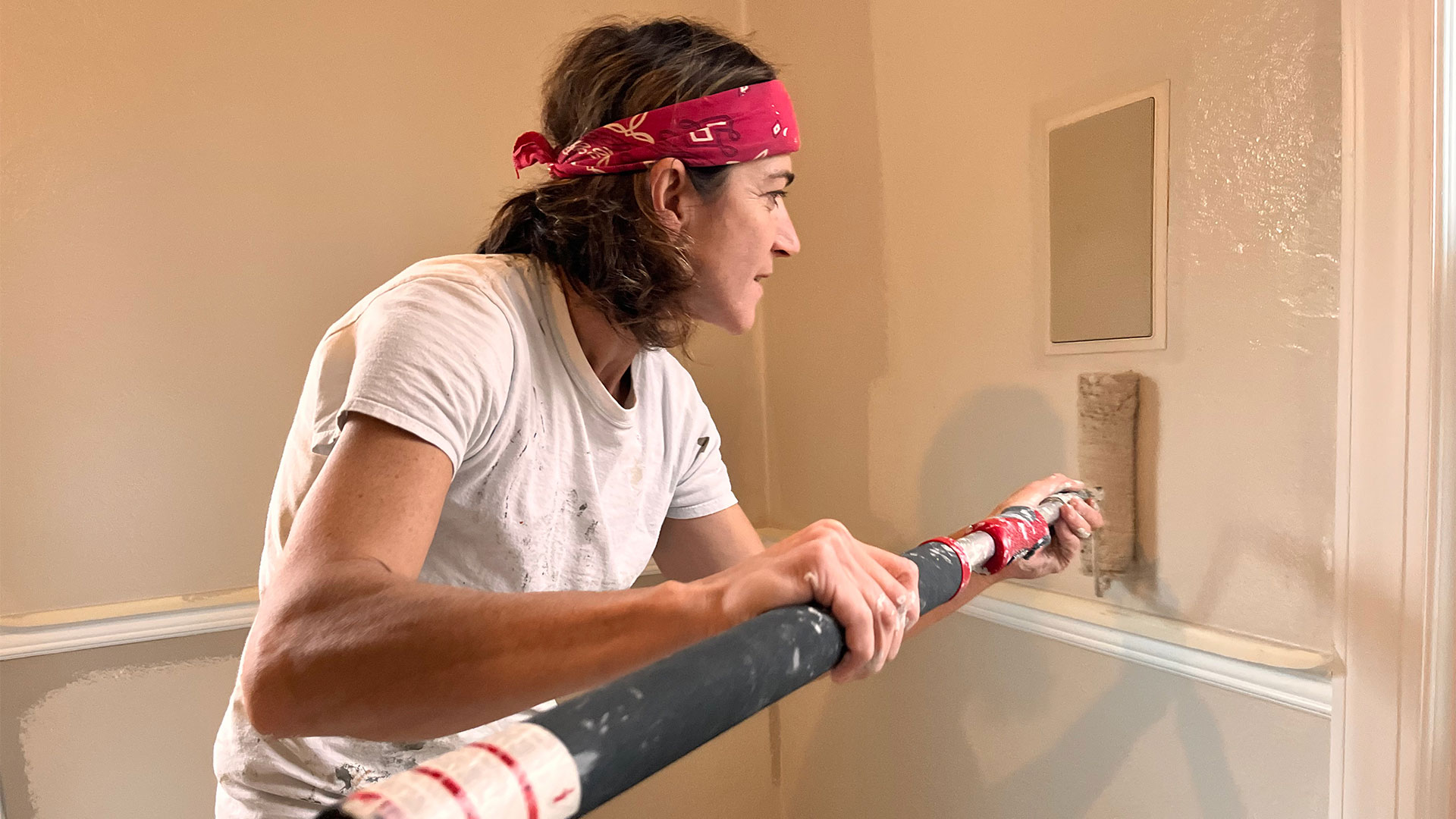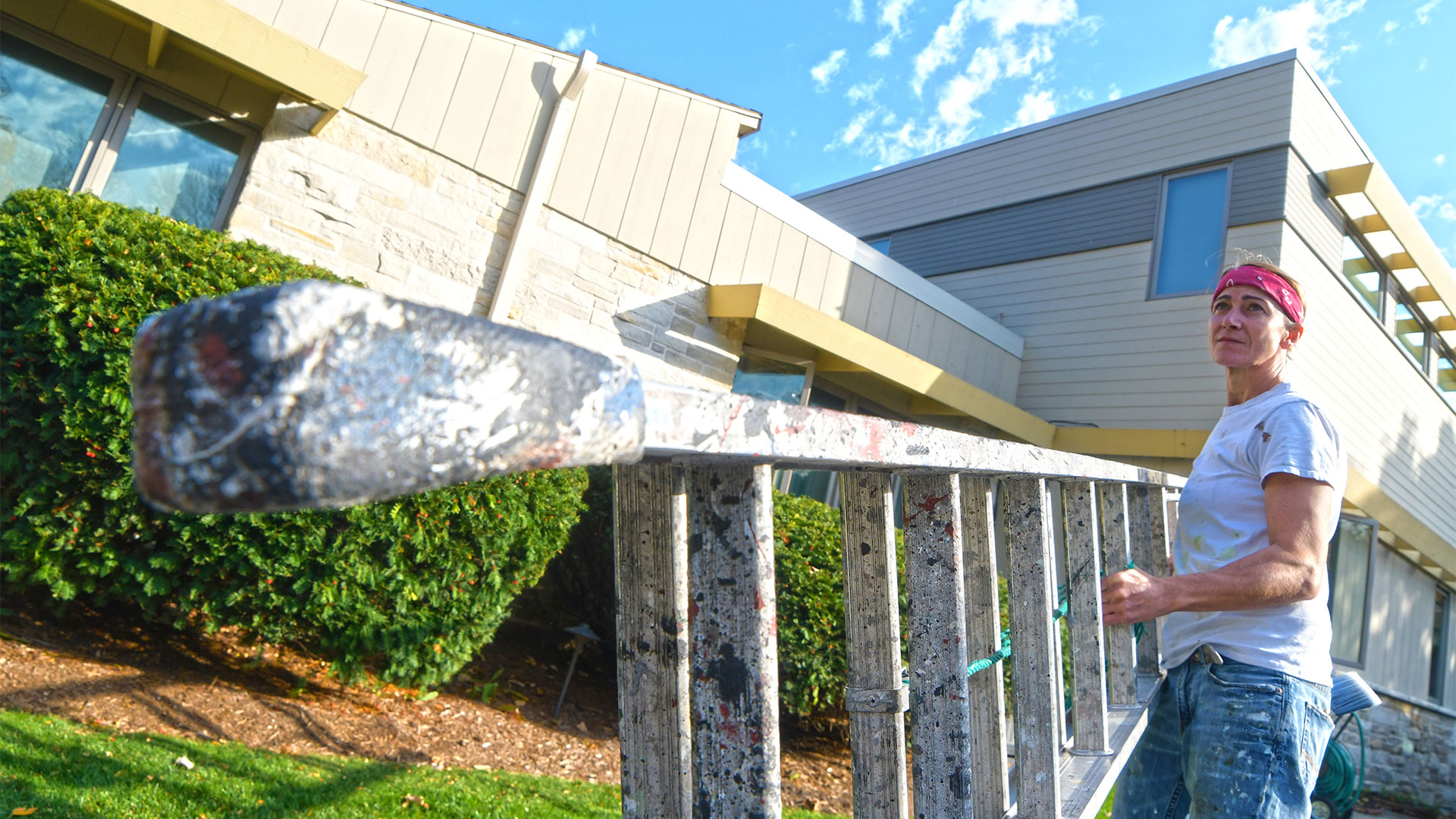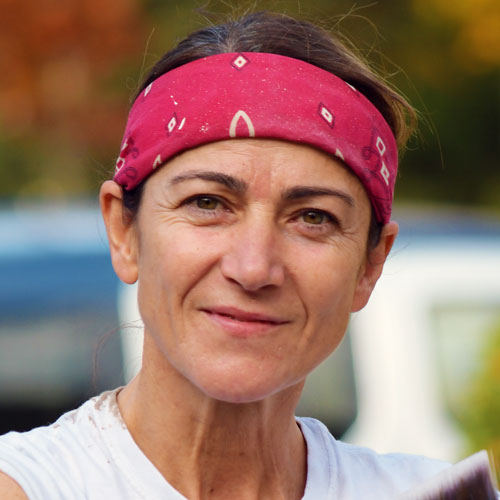 Hülya Erden
Born in Turkey, Hülya grew up close with her big Bosnian family. After moving to Wisconsin to play professional basketball and laying down roots, Hülya now runs her own painting business. The distance from home is challenging, but she stays close with her family, and her Wisconsin friends are like her second family.
"For me, Rocky Balboa was such an inspirational underdog story I could relate to, and it has parallels with the great accomplishments of Muhammad Ali. There is something magical about overcoming adversity."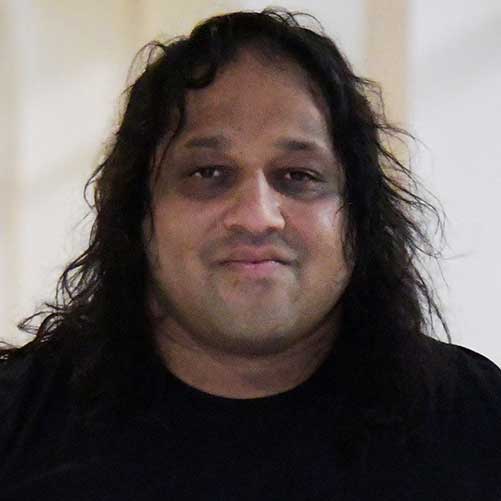 Sharif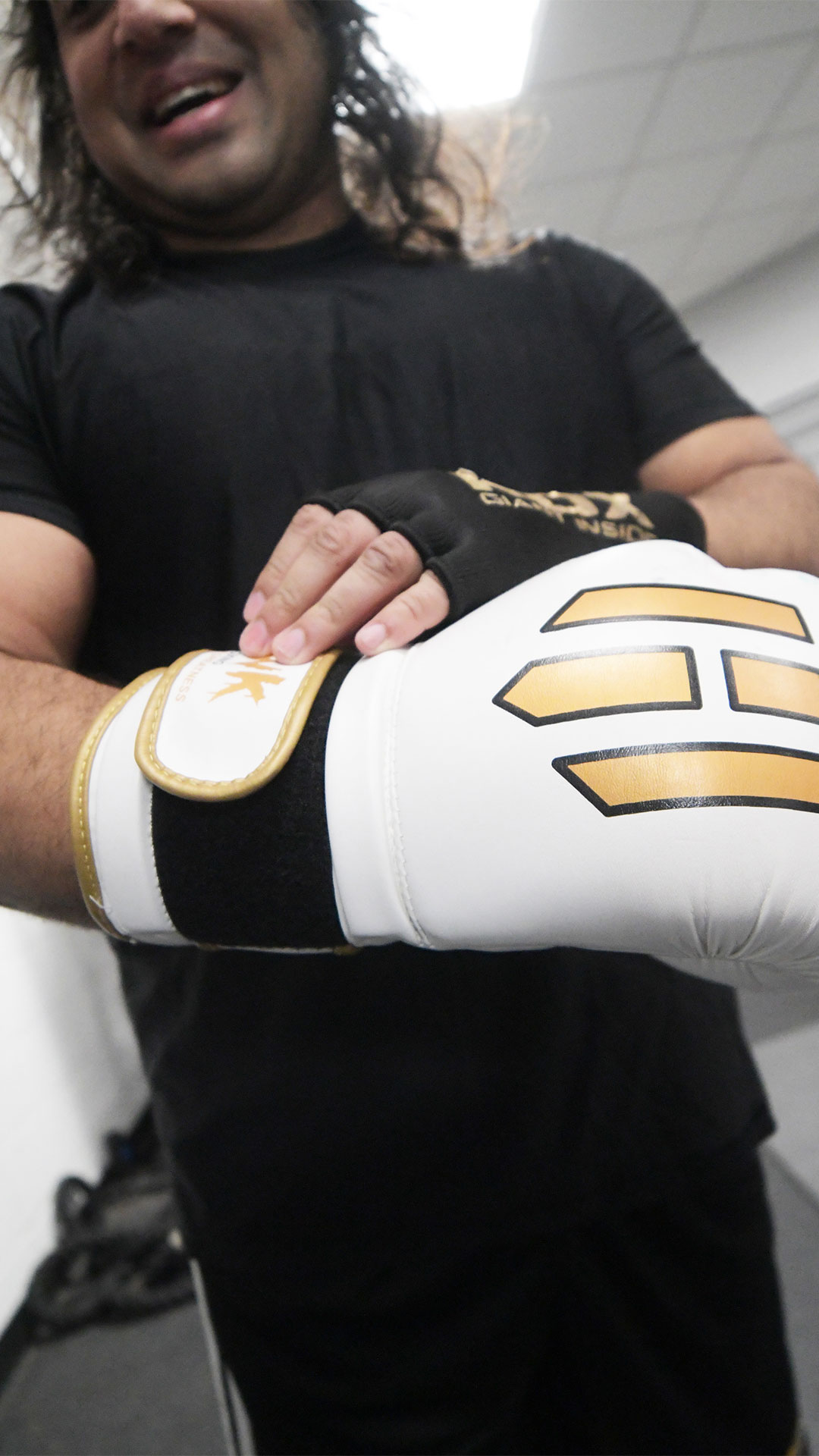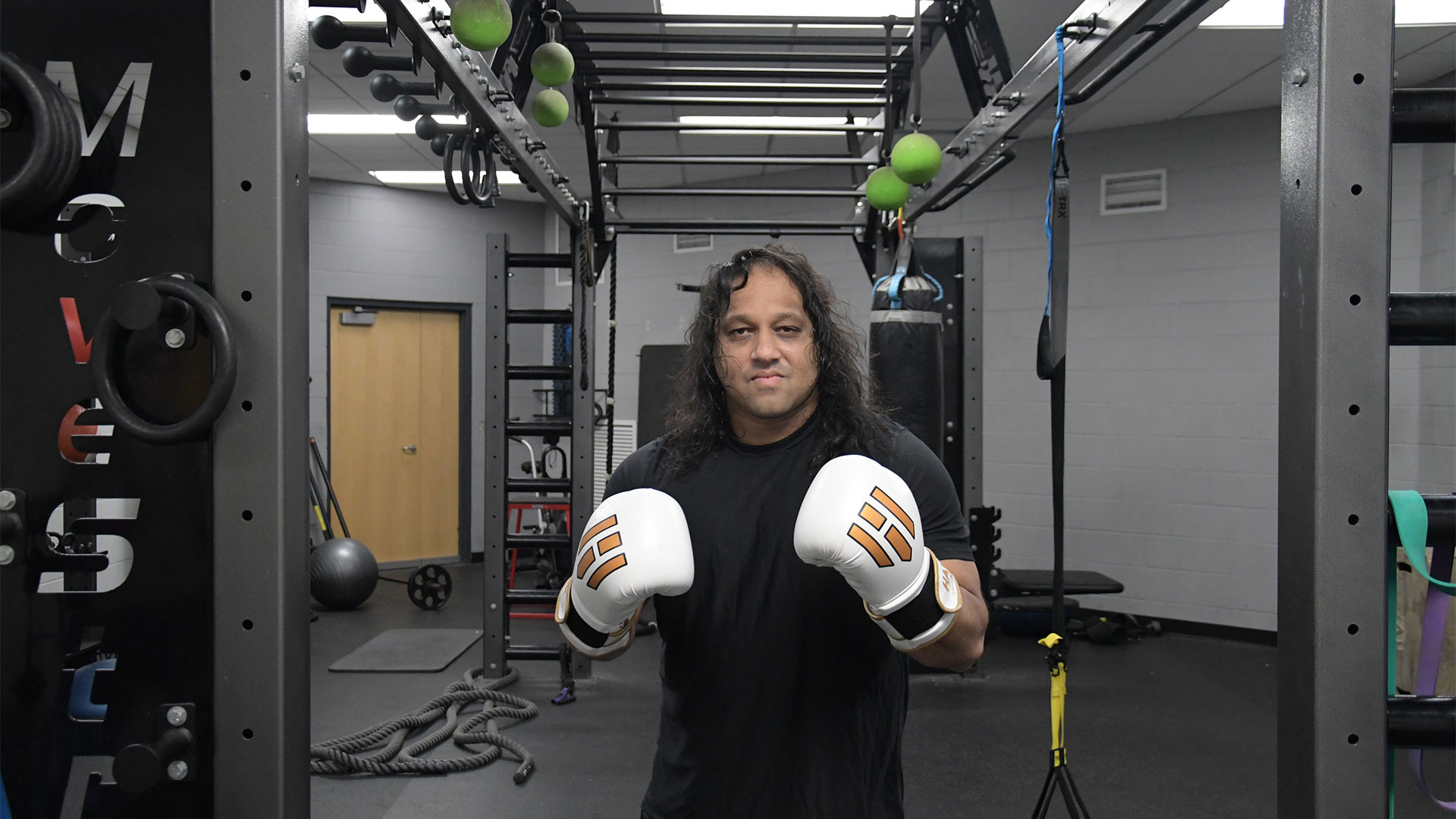 "My home team is the Milwaukee Bucks. I was inspired by their 1971 championship, and meeting Giannis shortly after moving to Wisconsin in 2015 was incredibly inspiring as well."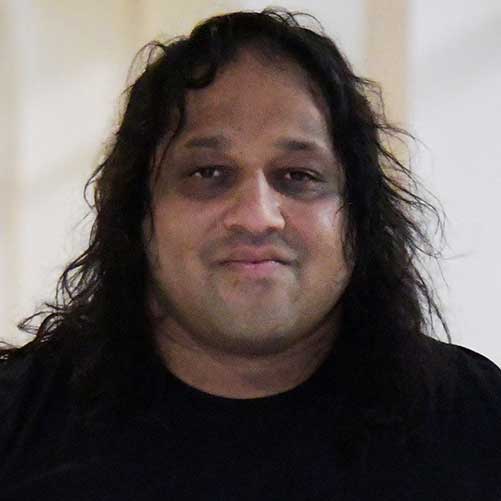 Sharif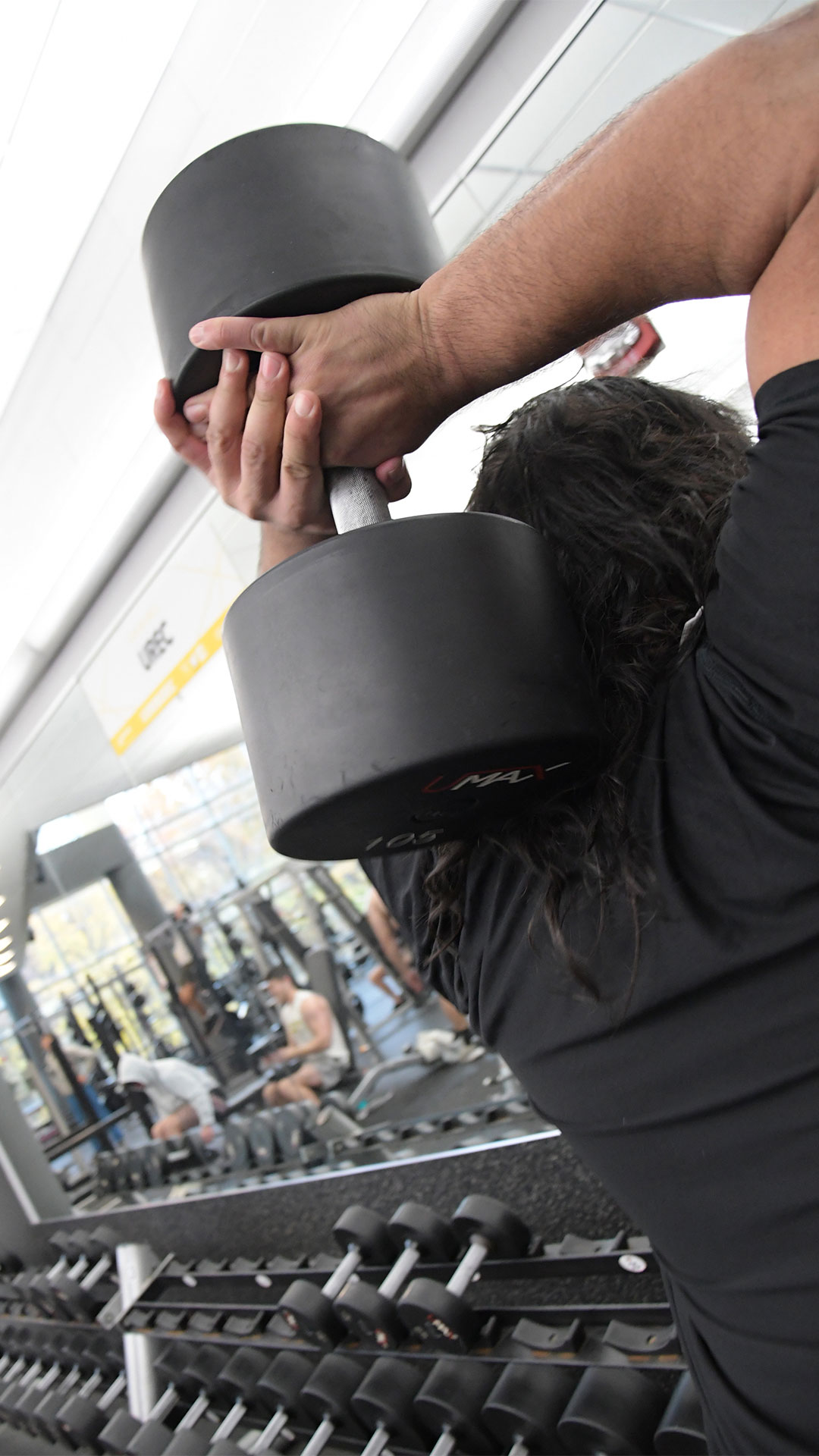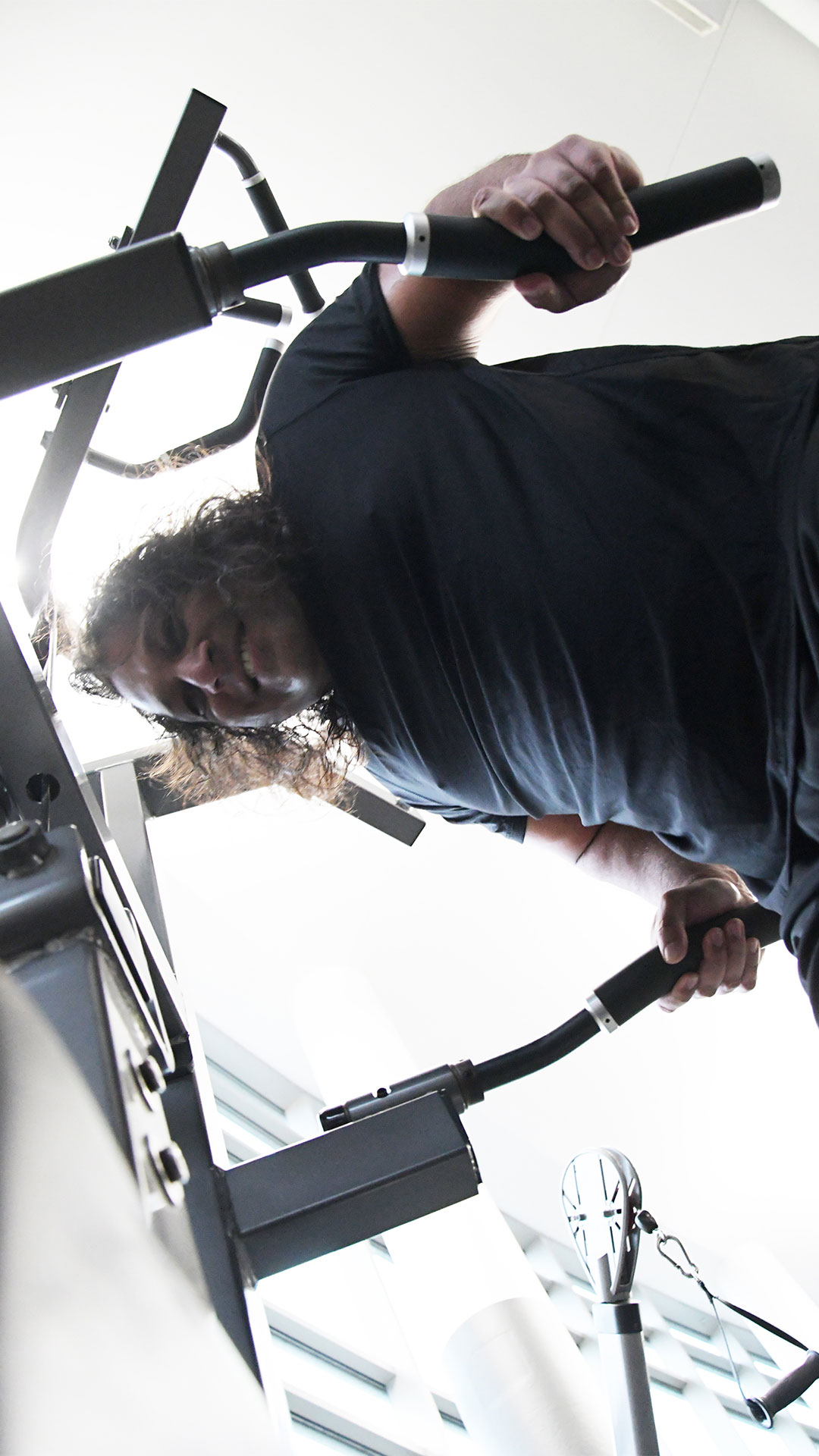 "Milwaukee has given me opportunities, and I want to return the favor. I hope to bring more greatness to the city."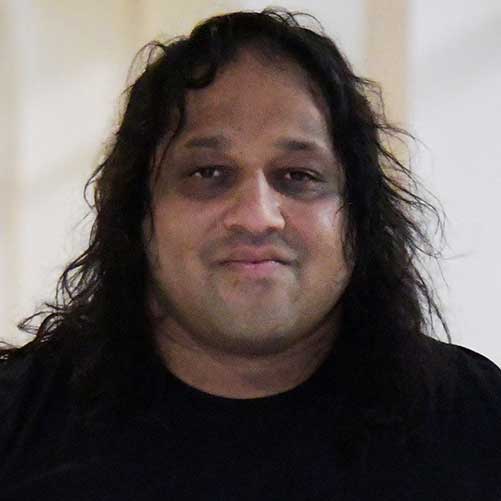 Sharif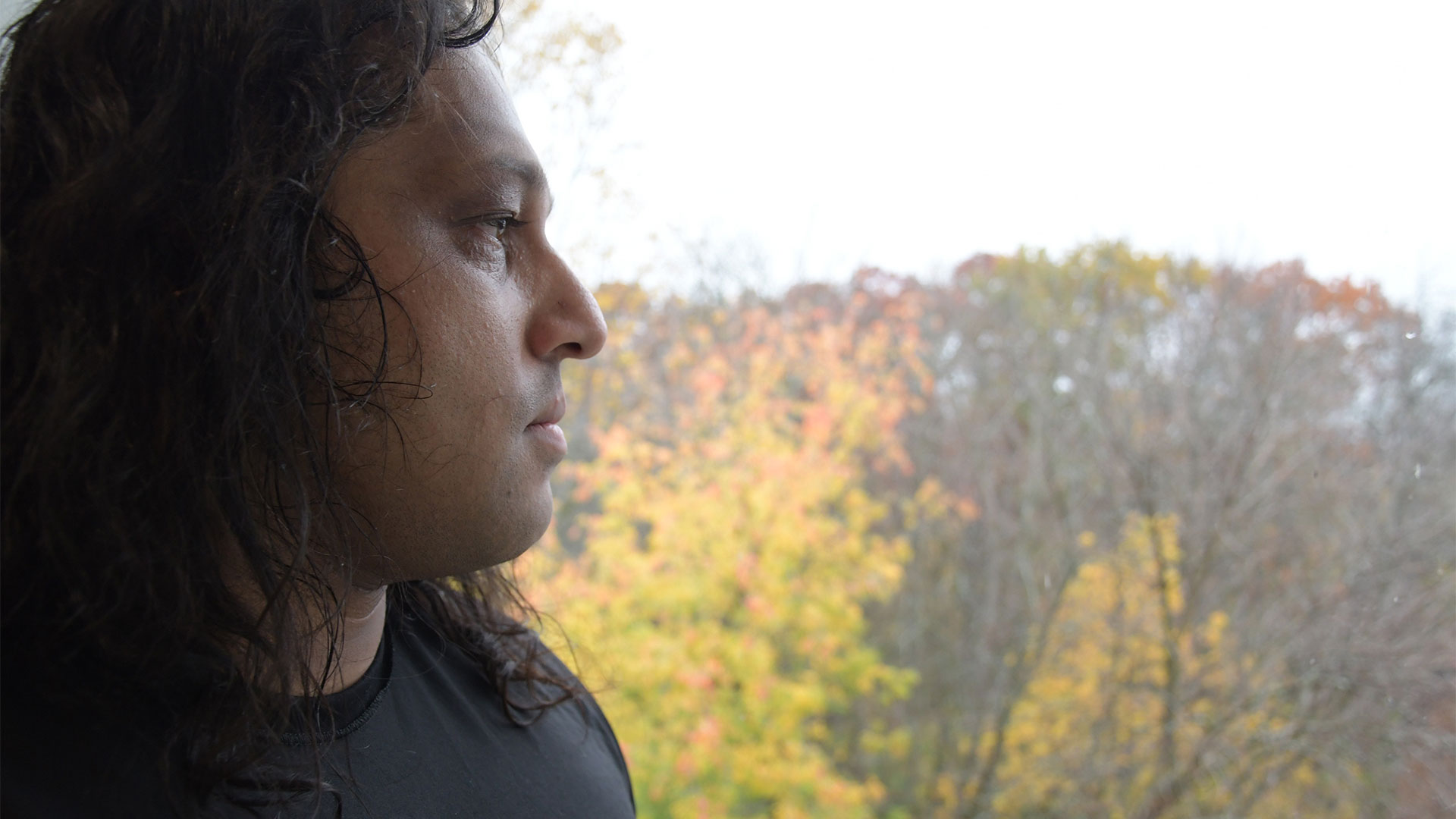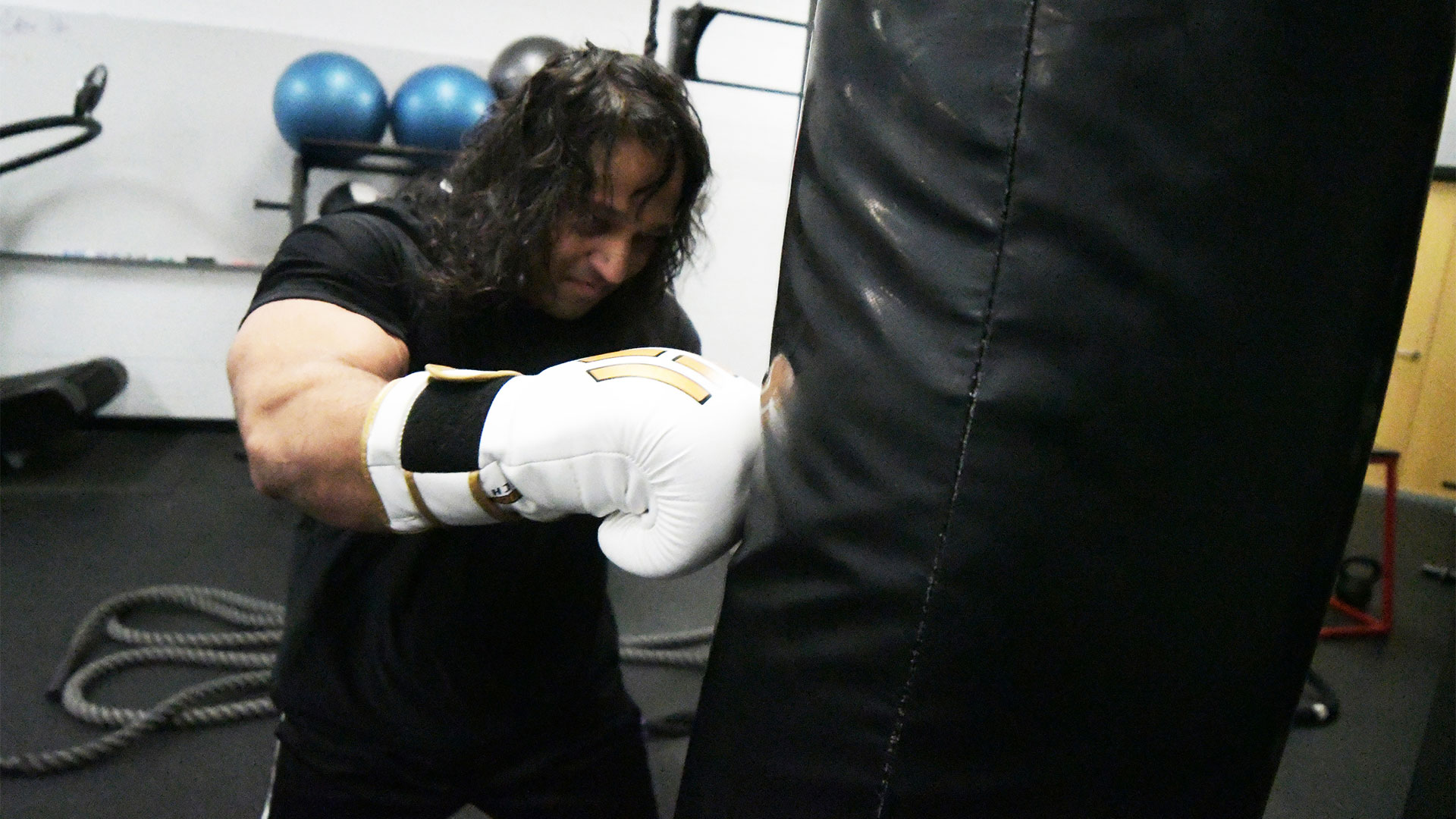 "I'm passionate about discovery. It is satisfying to discover or find something new that may help others — whether it is an improvement to a medical device, or uncovering a truth to solve problems."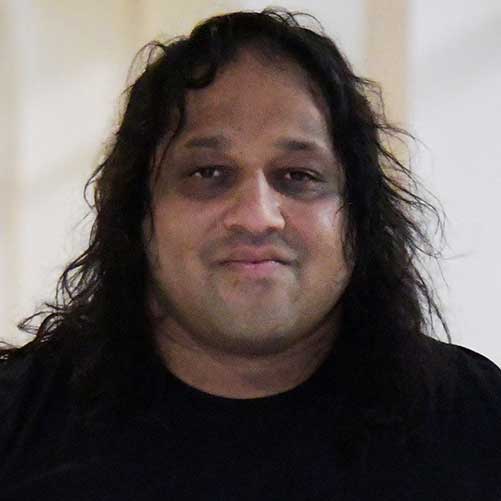 Sharif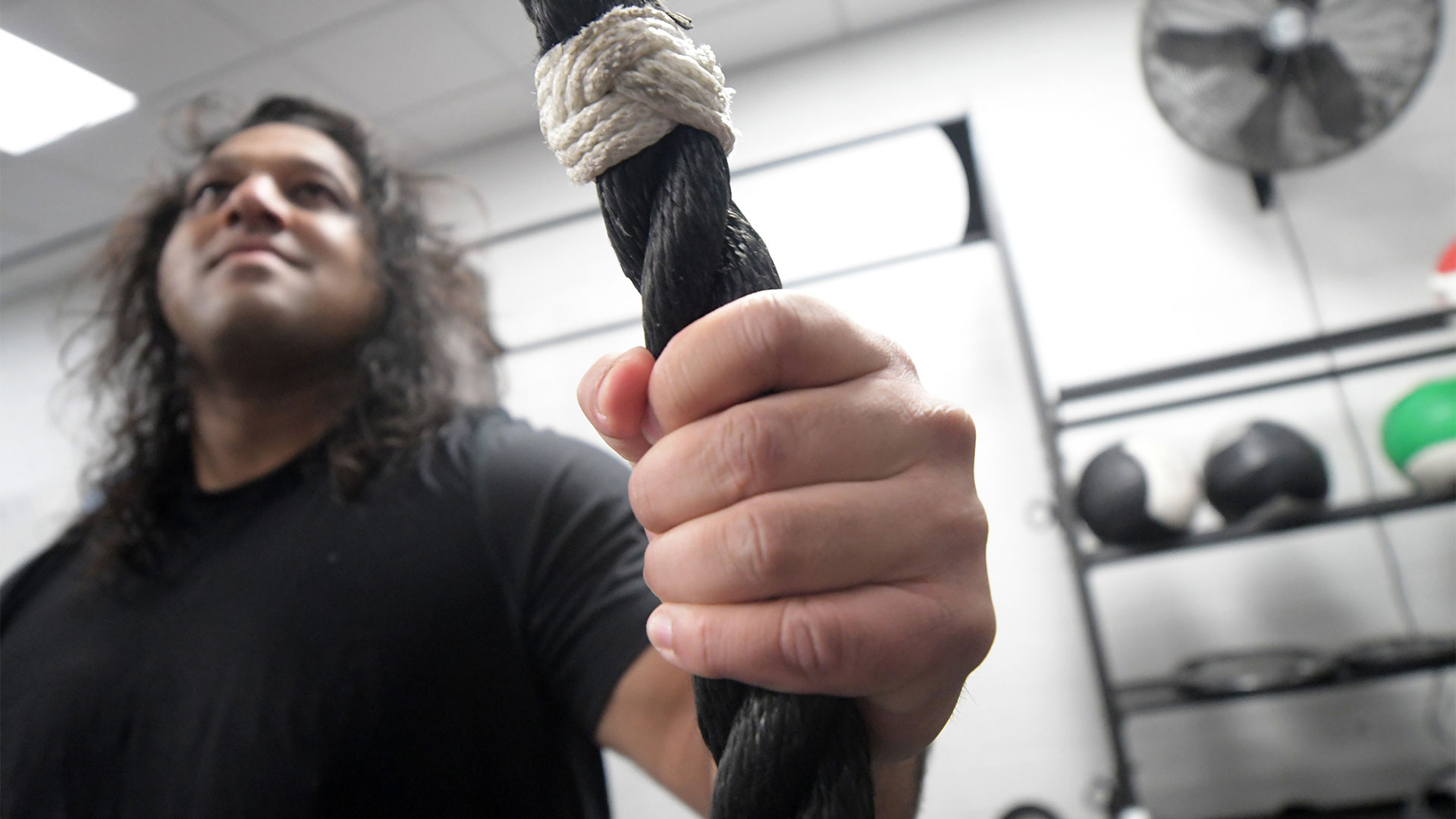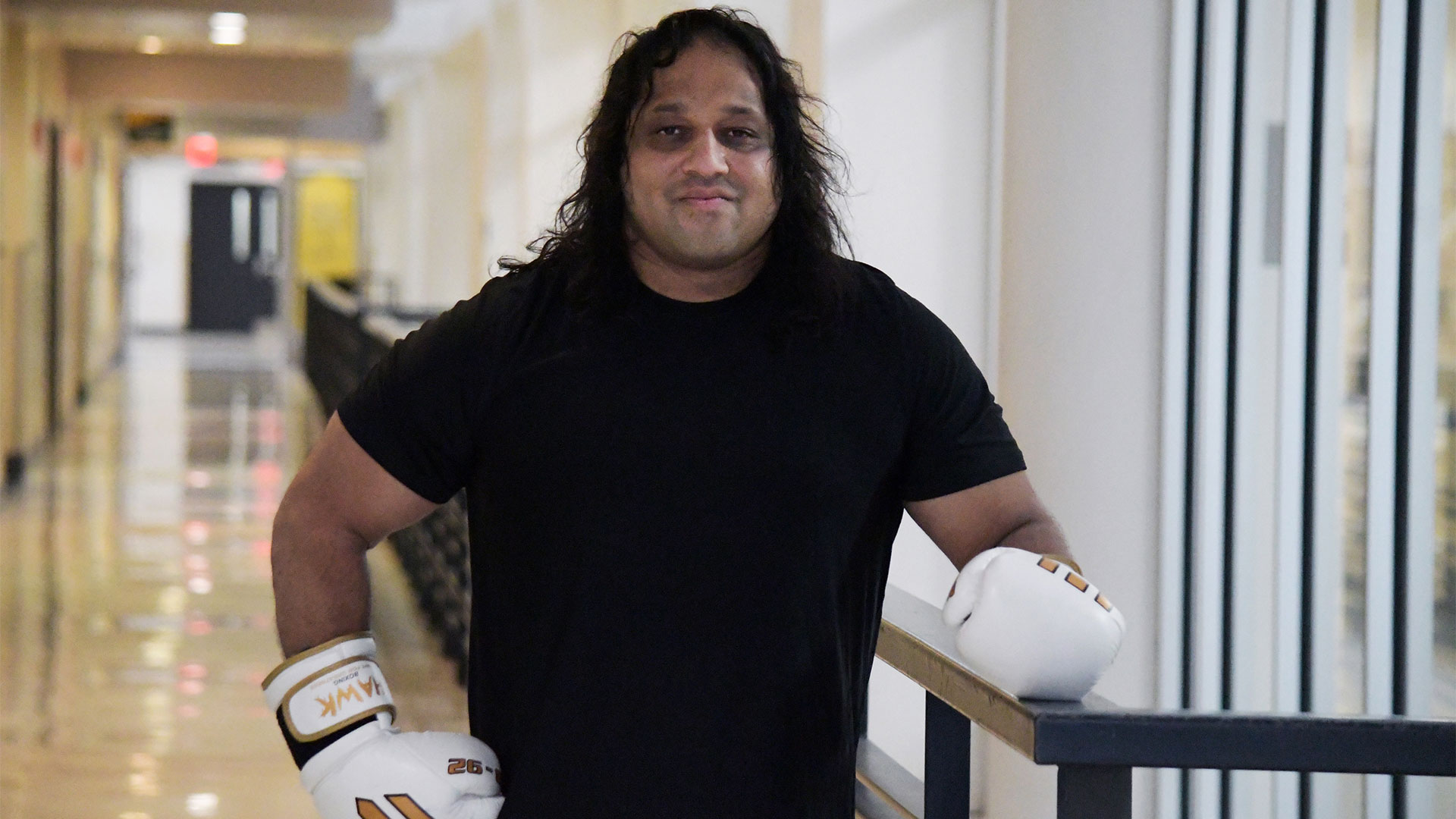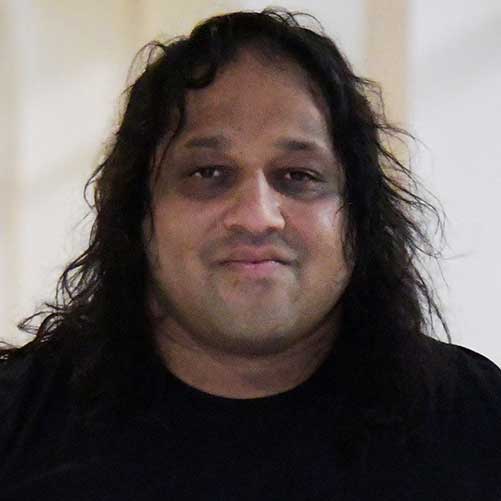 Sharif Hoque
Raised by his Bengali immigrant parents, Sharif is a bioengineer living in Milwaukee. After suffering a serious injury from which experts thought he wouldn't recover, Sharif overcame the odds through biological research. He strives to give back and help others whenever he can.
"I'm passionate about sharing new food, and about the possibility of opening a diner that brings a sense of family to the community."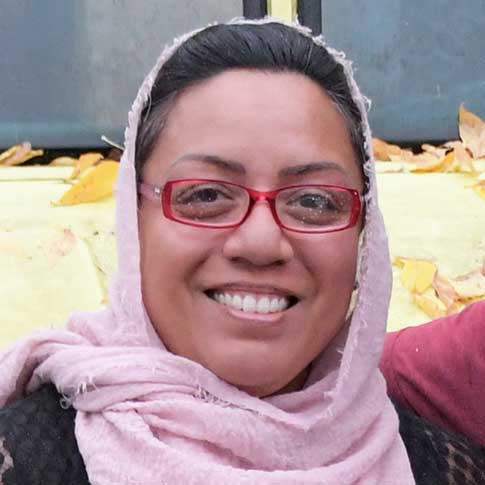 Malina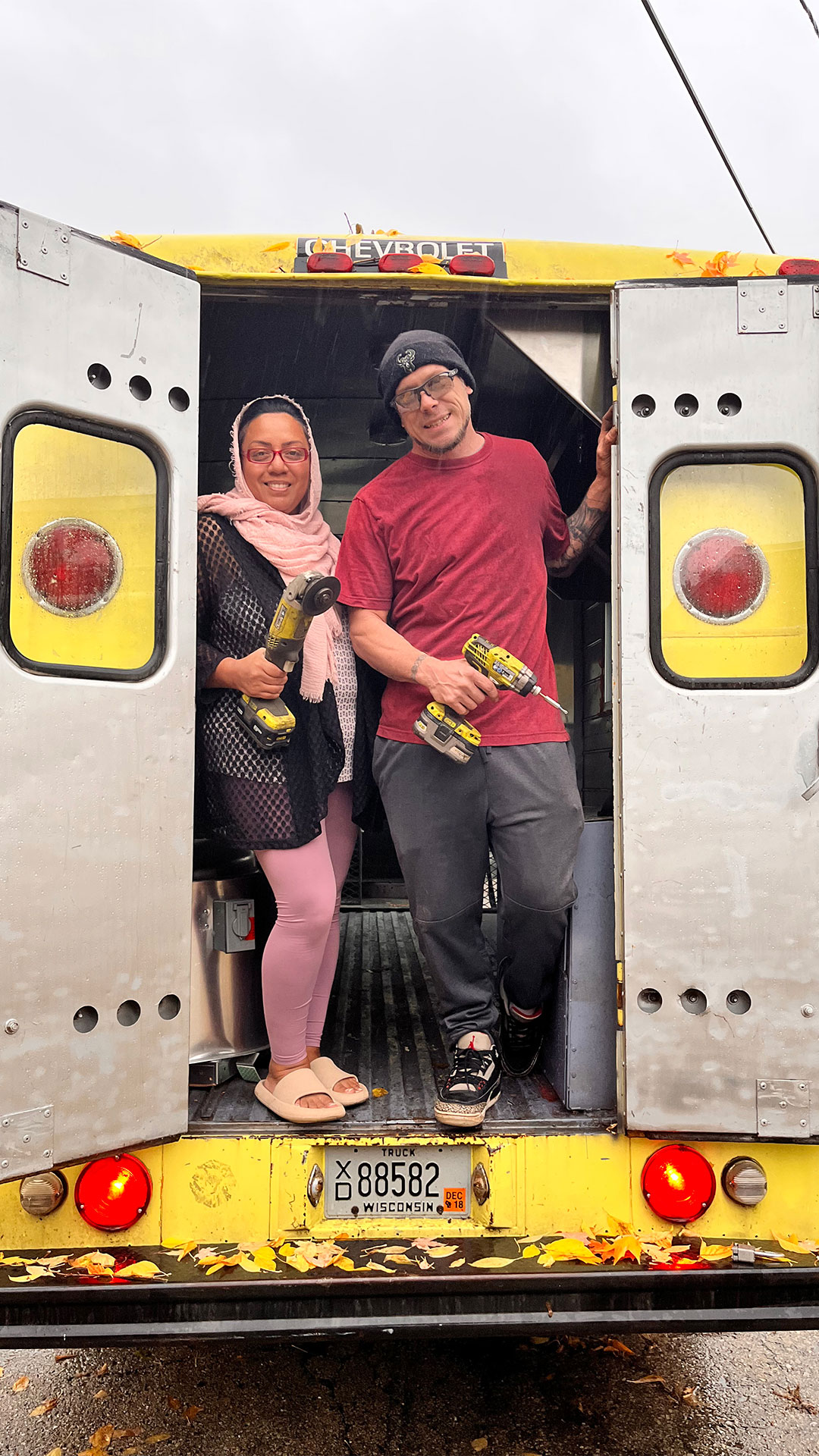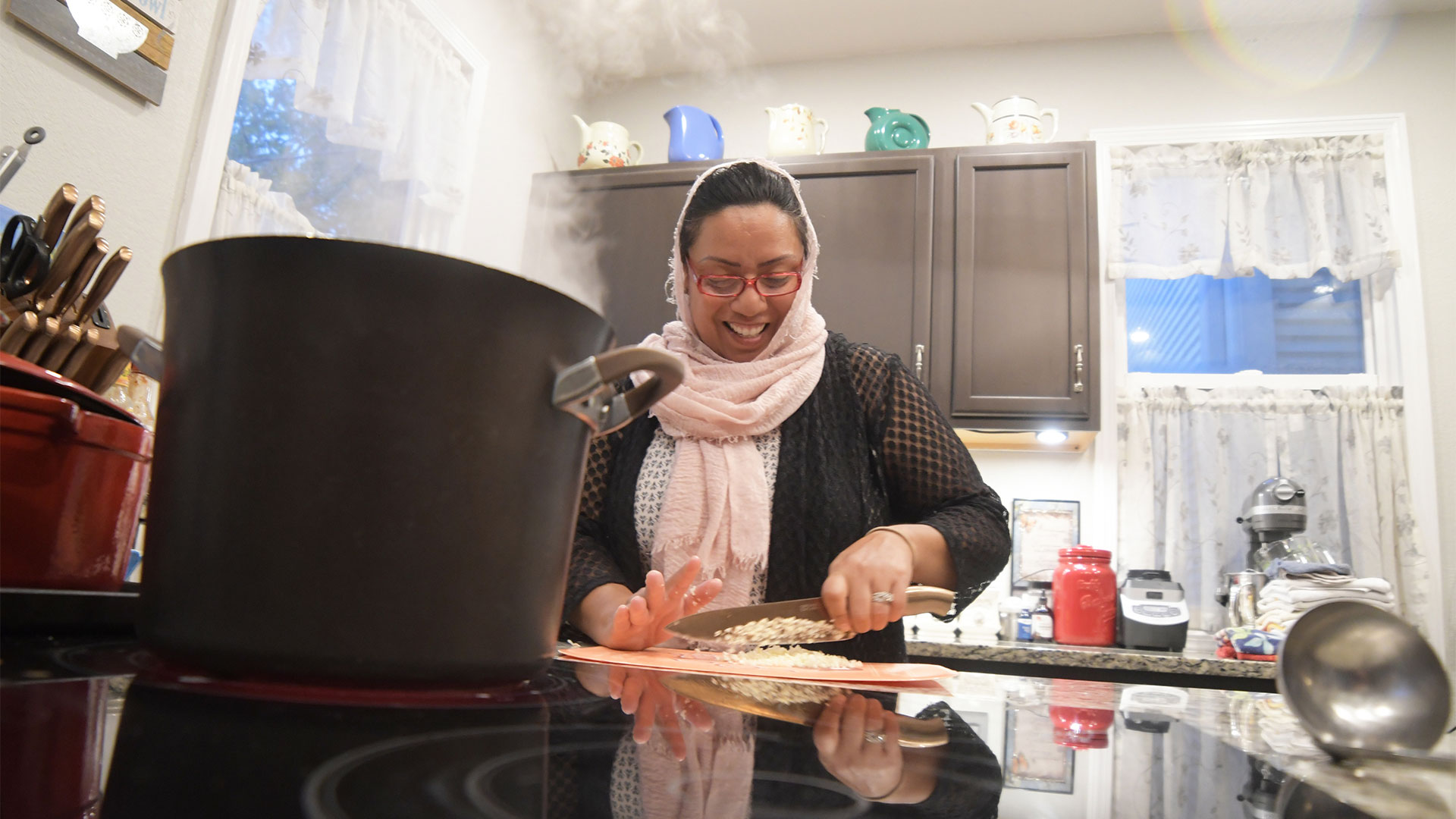 "My favorite Wisconsin season is fall. Cool crisp air, change, colors. Brisk walks. Sweatshirts and cozy pants. Chai tea and soups."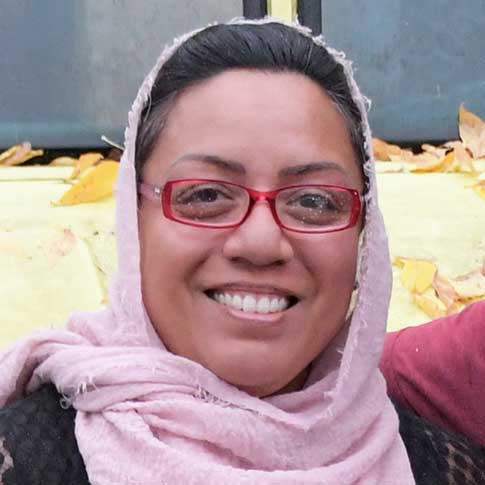 Malina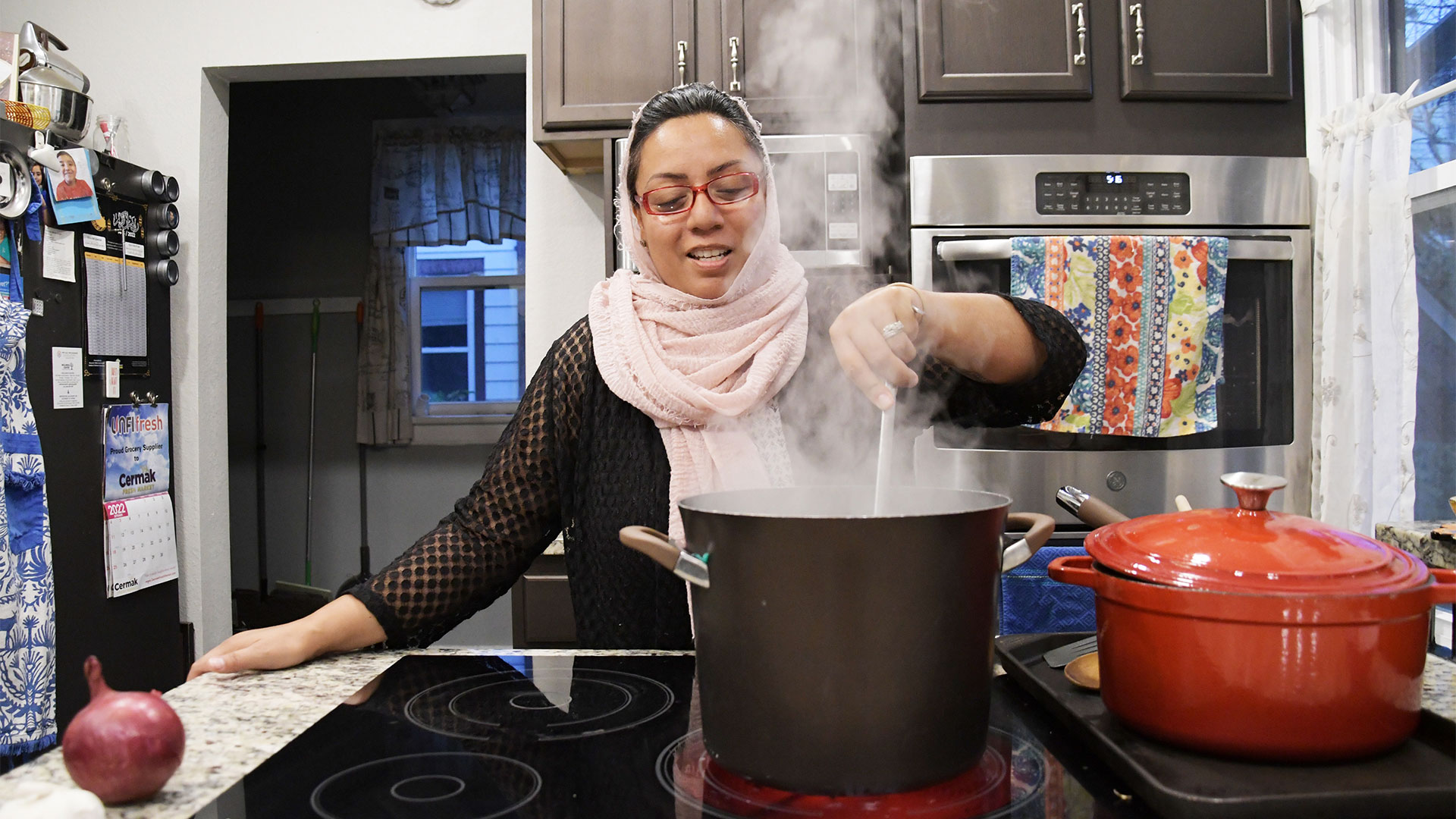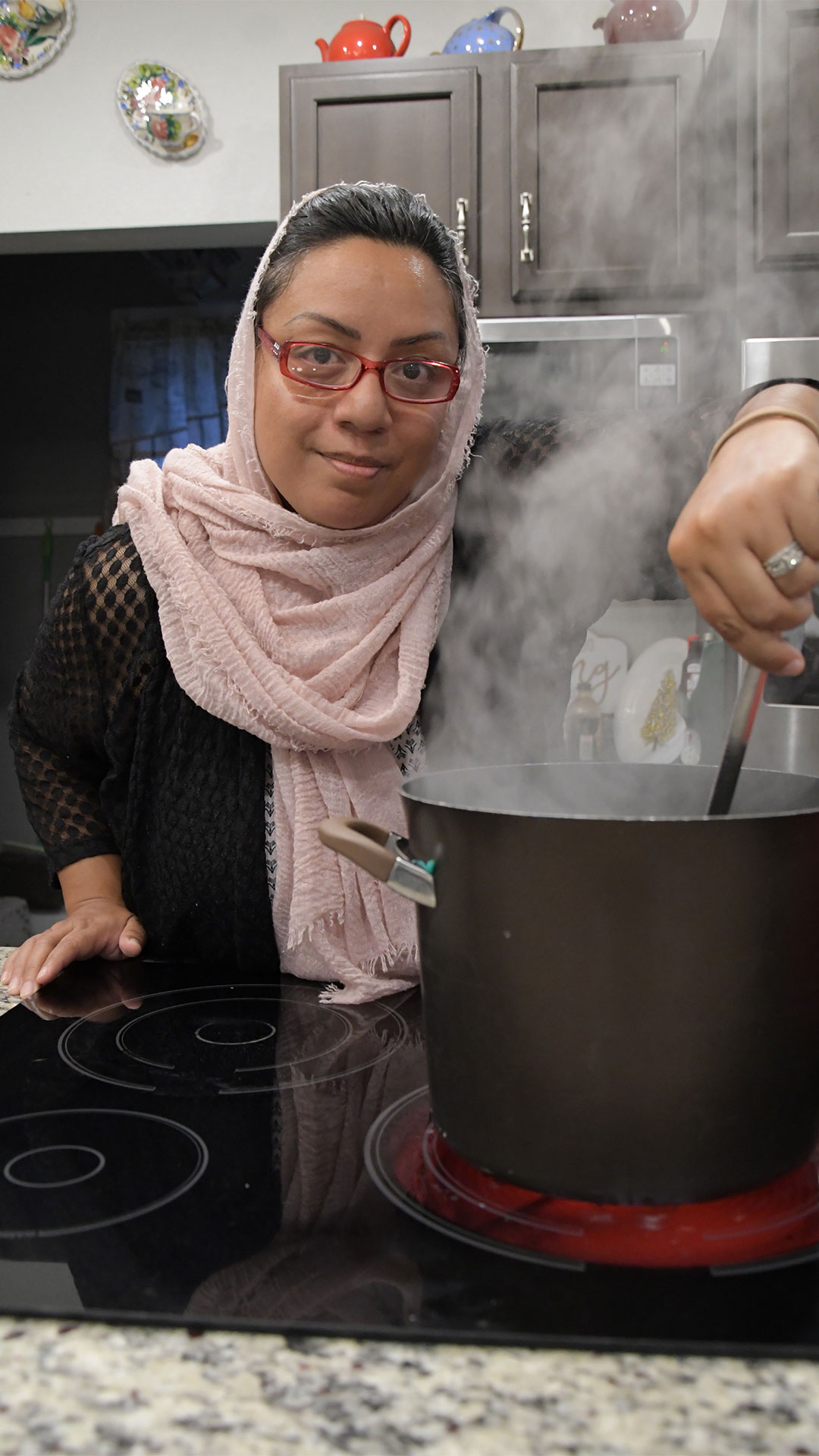 "I loved watching MacGyver when I was growing up. He could build, fix, invent, and escape from anywhere. I admired that."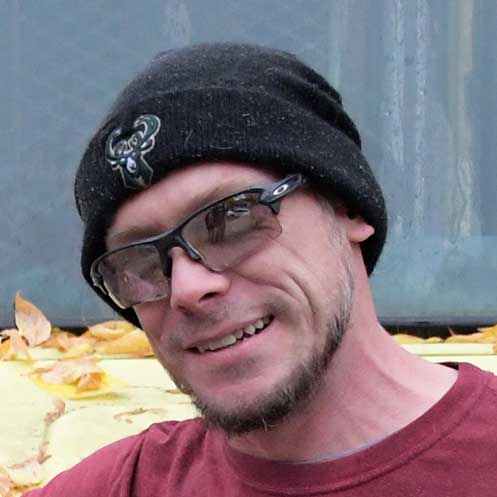 Brian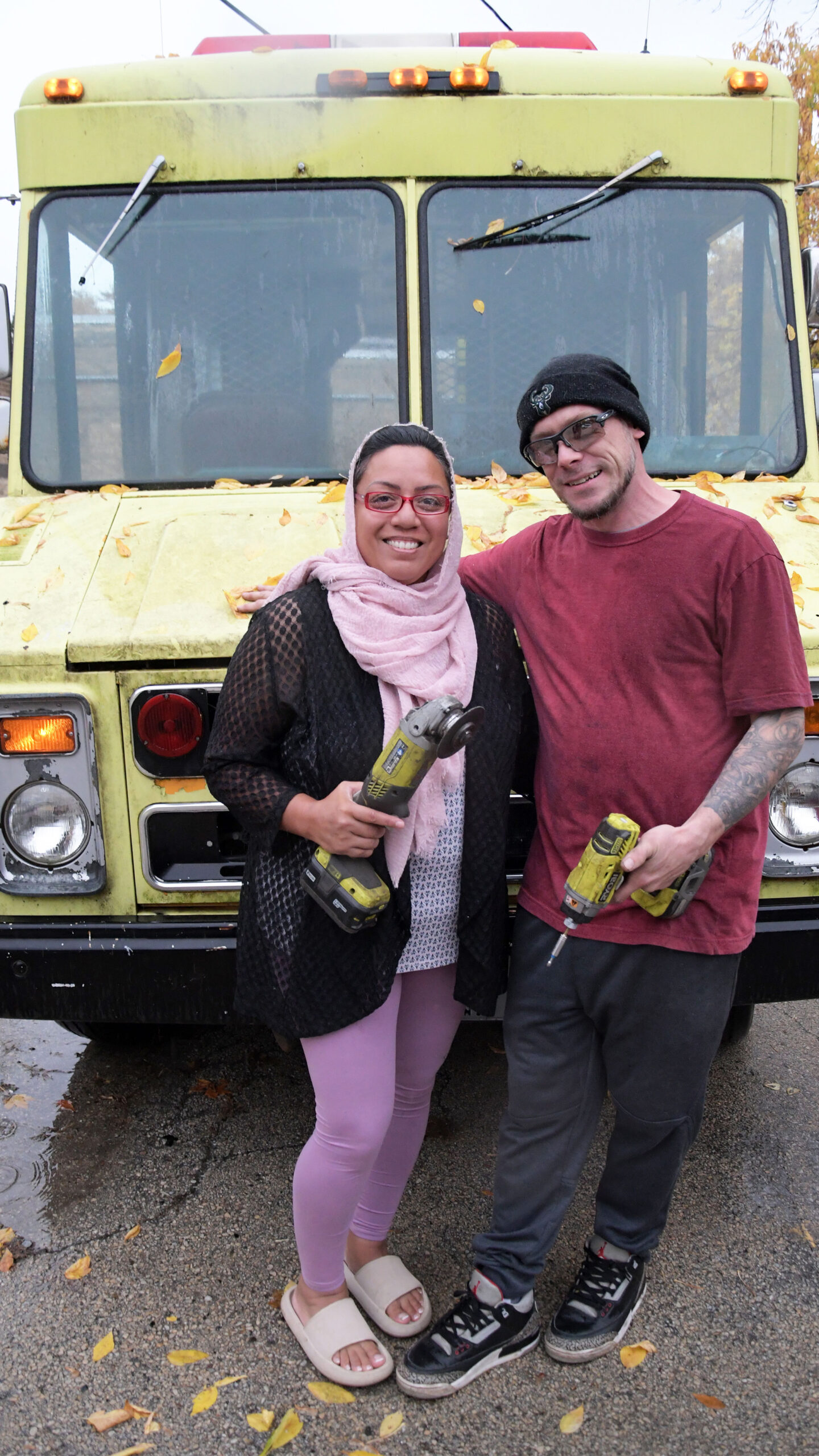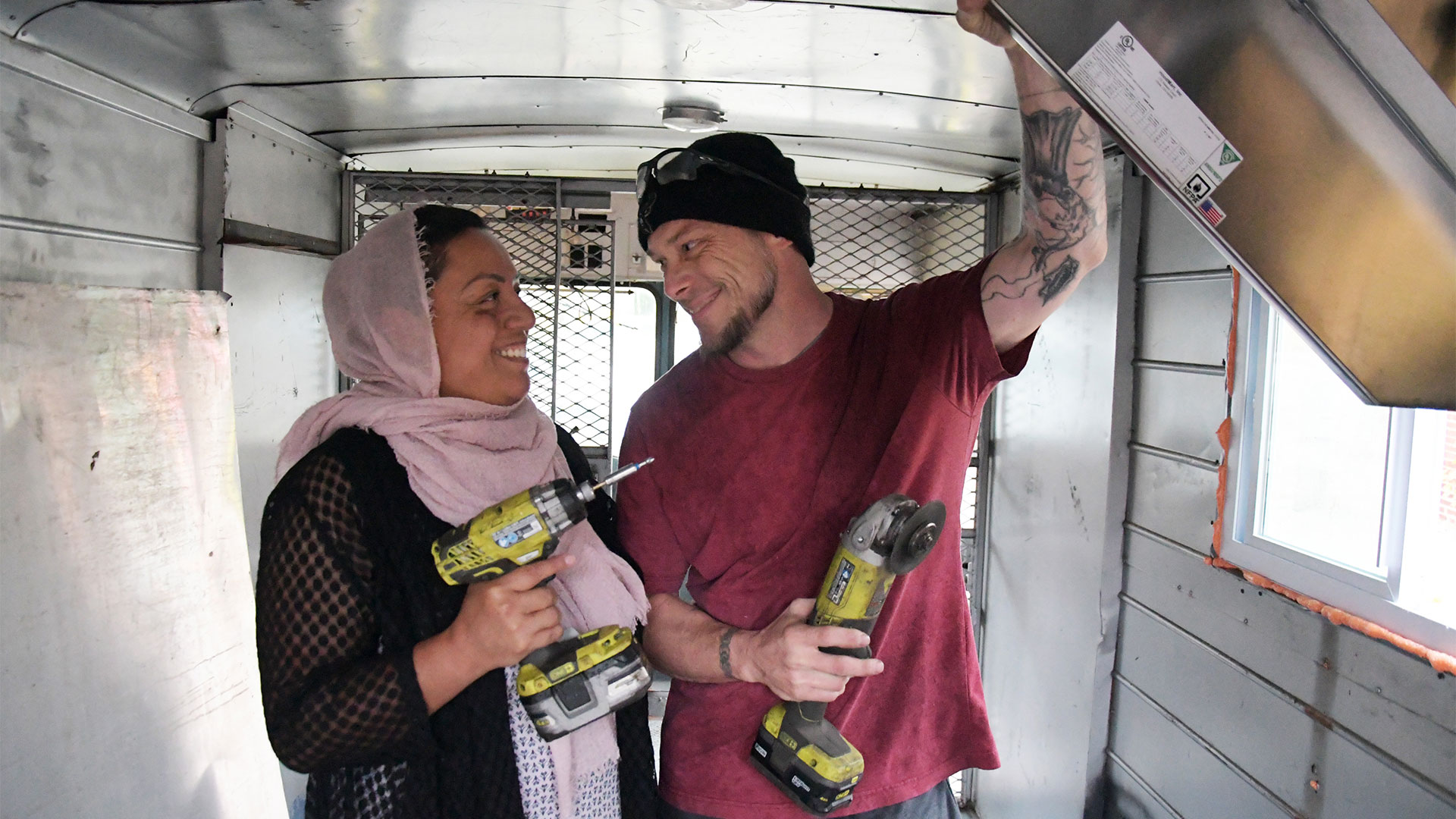 "I study Quranic Arabic. I enjoy practicing Spanish whenever I have the opportunity. And I hope to learn my Native Language, spoken by the Apache Nation."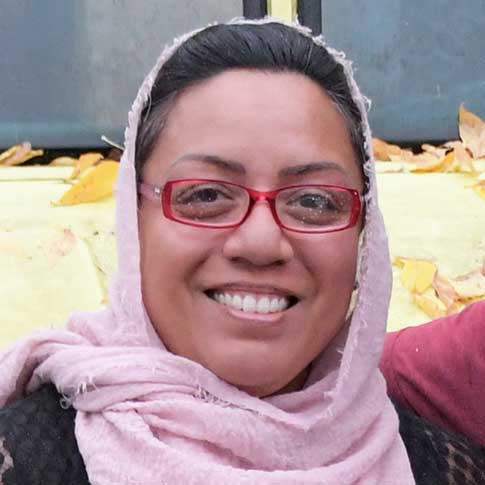 Malina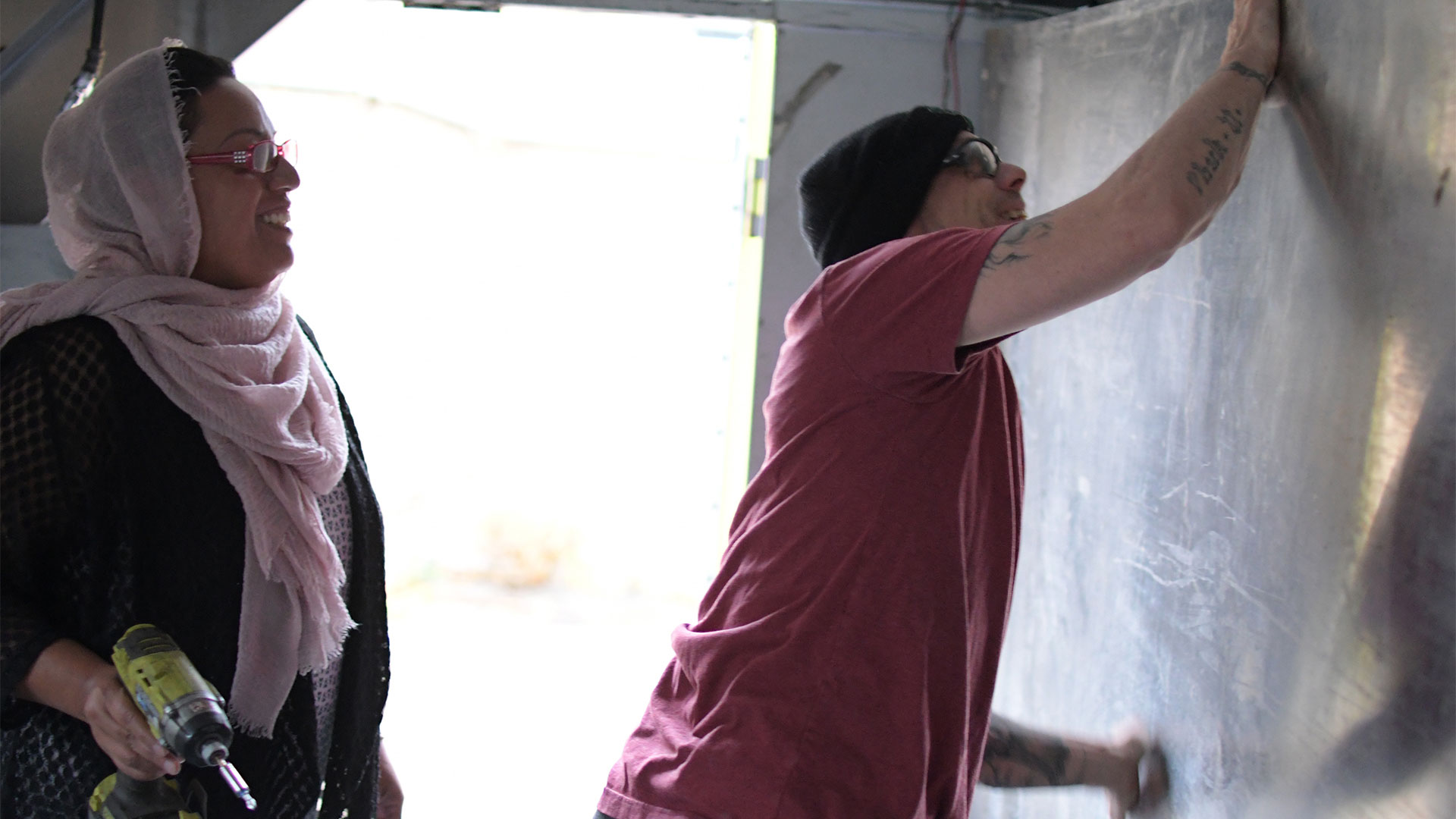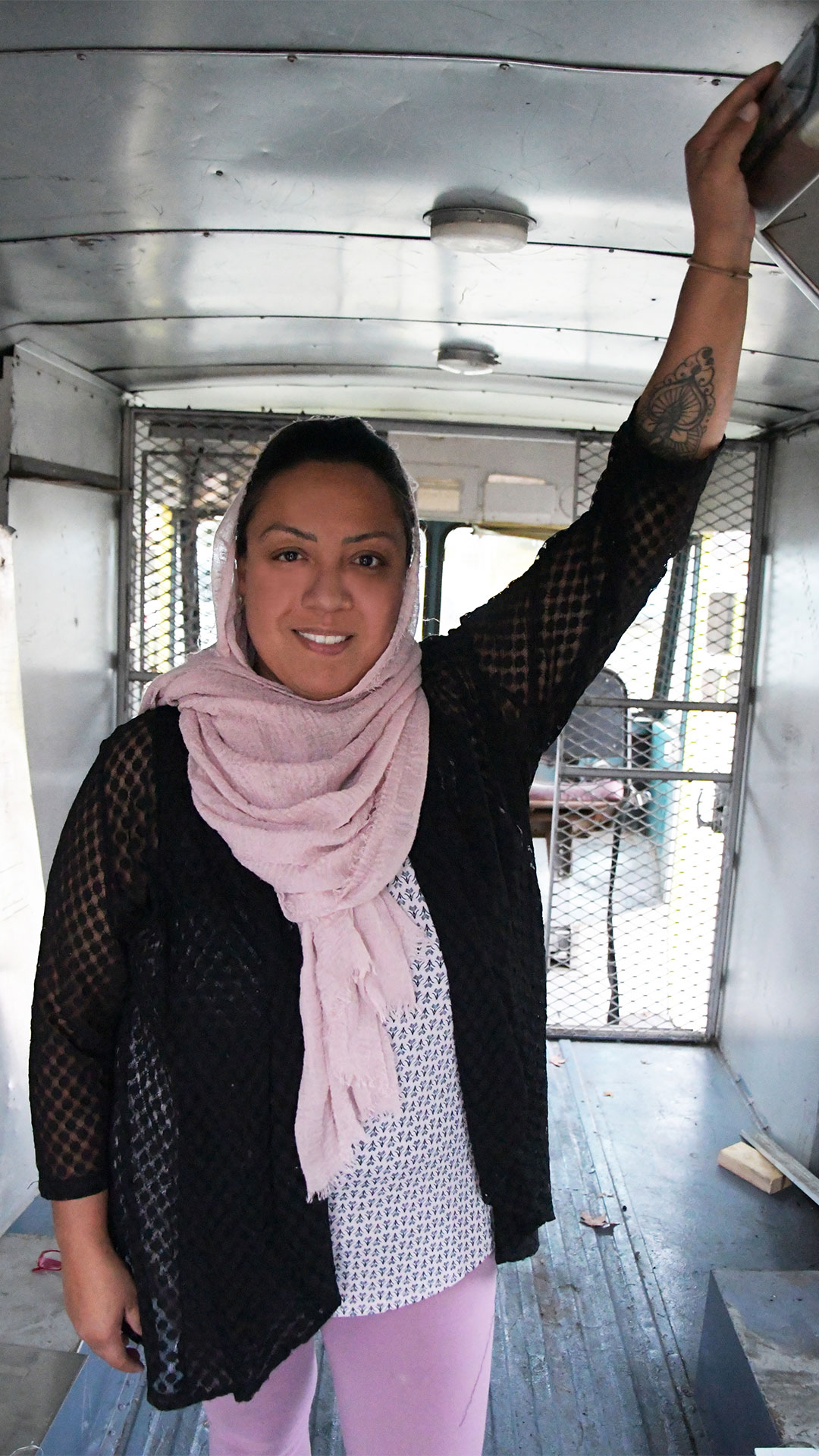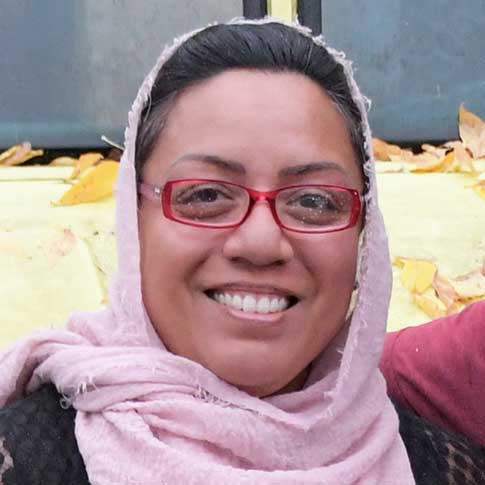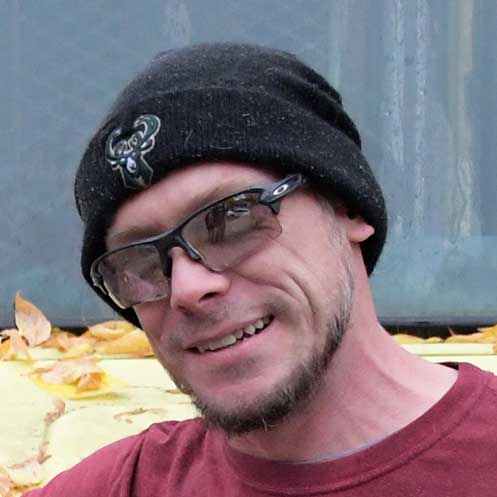 Malina Schweinert & Brian Schweinert
Malina and Brian both converted to Islam as adults. Currently they are traveling Career and Technical Educators. During his down time, Brian, a mechanic and handyman by trade, will complete the build out of a food truck that Malina will bring to life with food and community.
"Compared to Kabul, Afghanistan where we grew up, Steven's Point is a very small city. One thing our children love here is swimming in the summertime."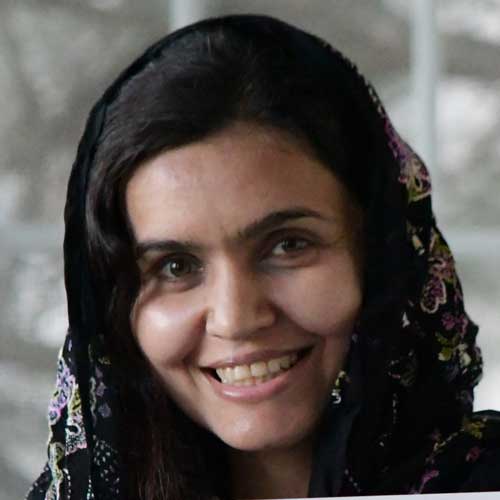 Sarwat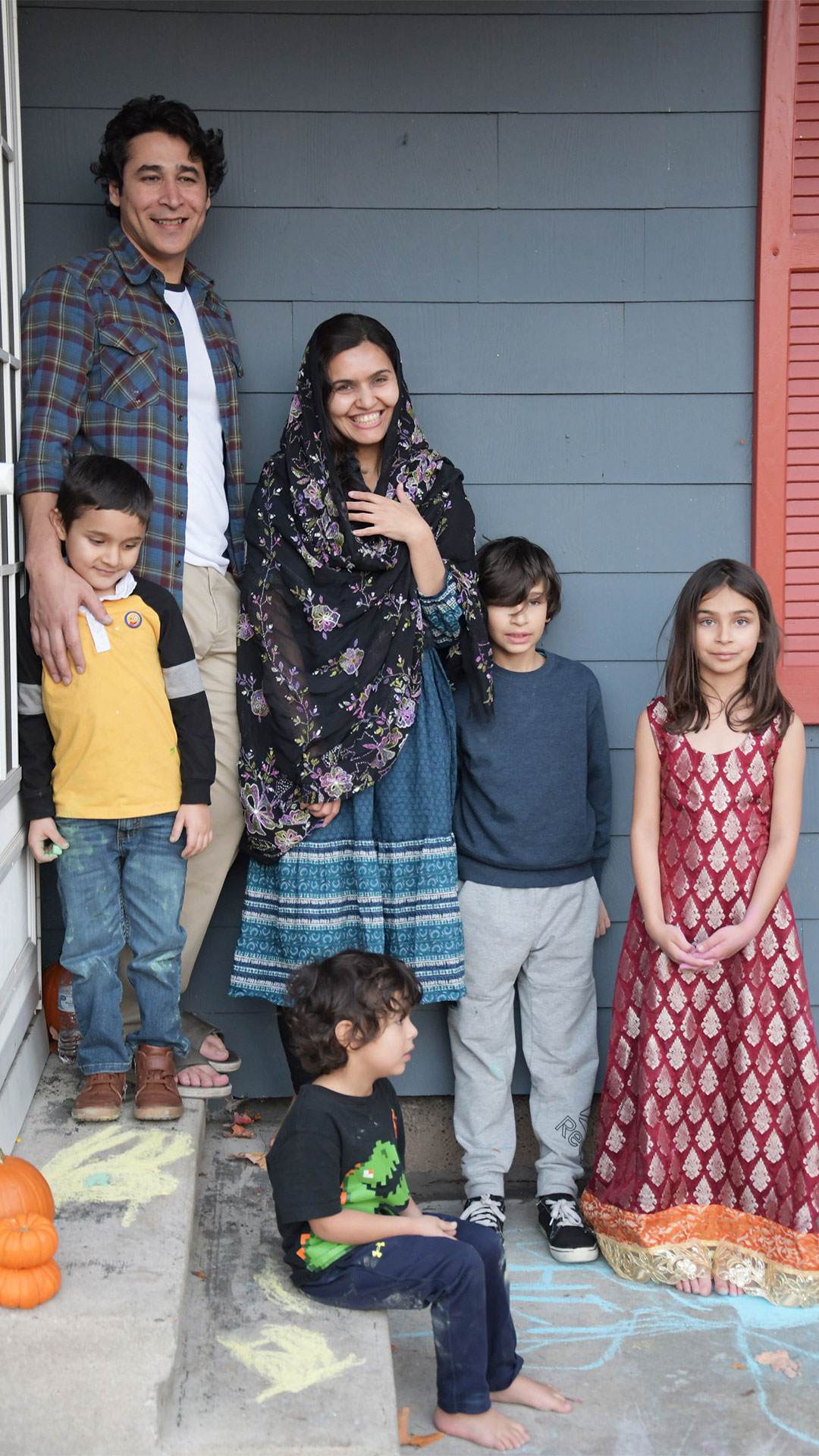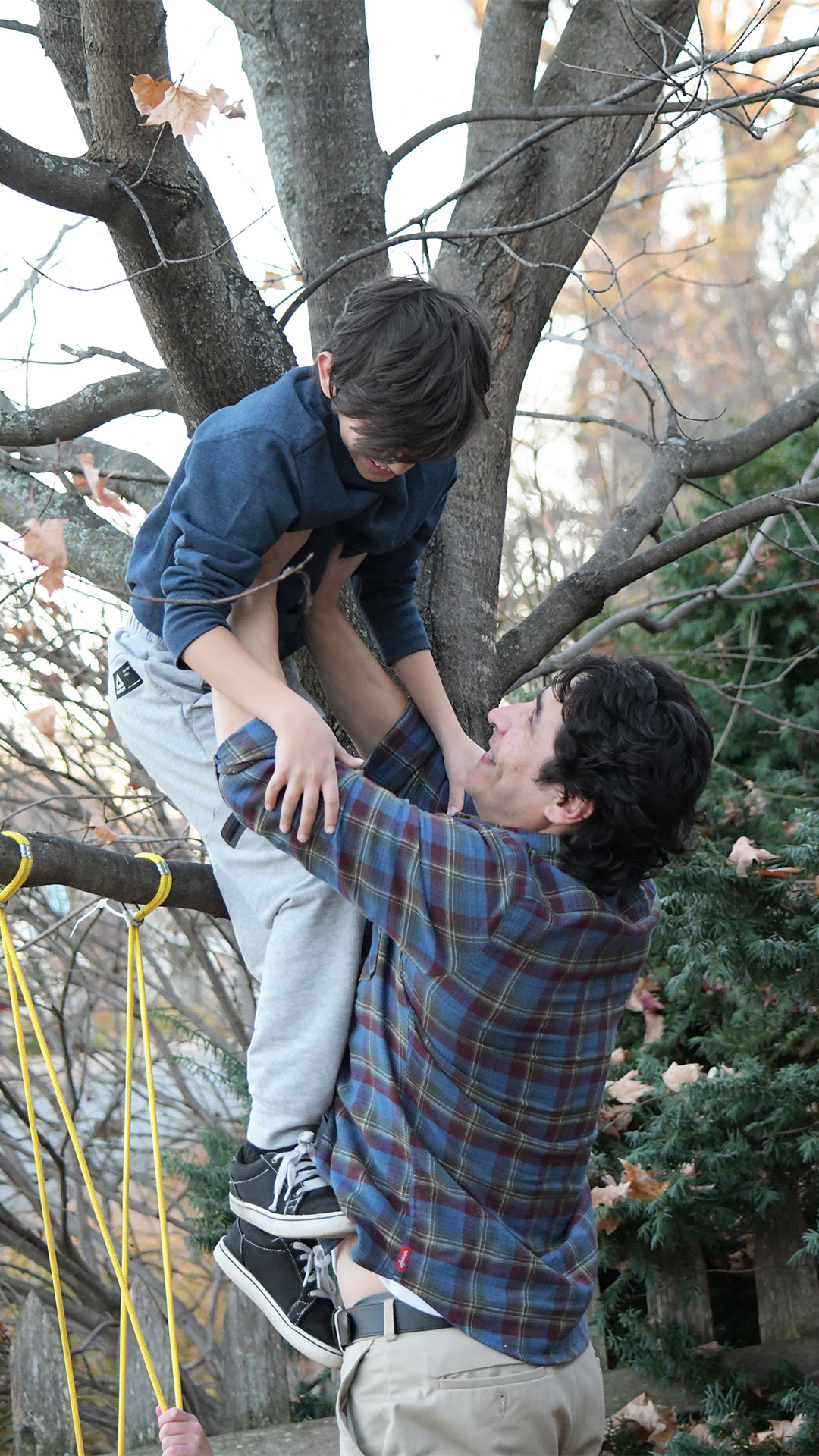 "It's important to me to hold the hands that need me, and by that I mean taking good care of my home and family."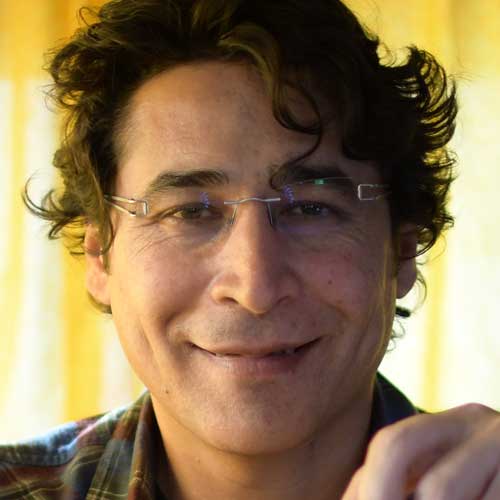 Najib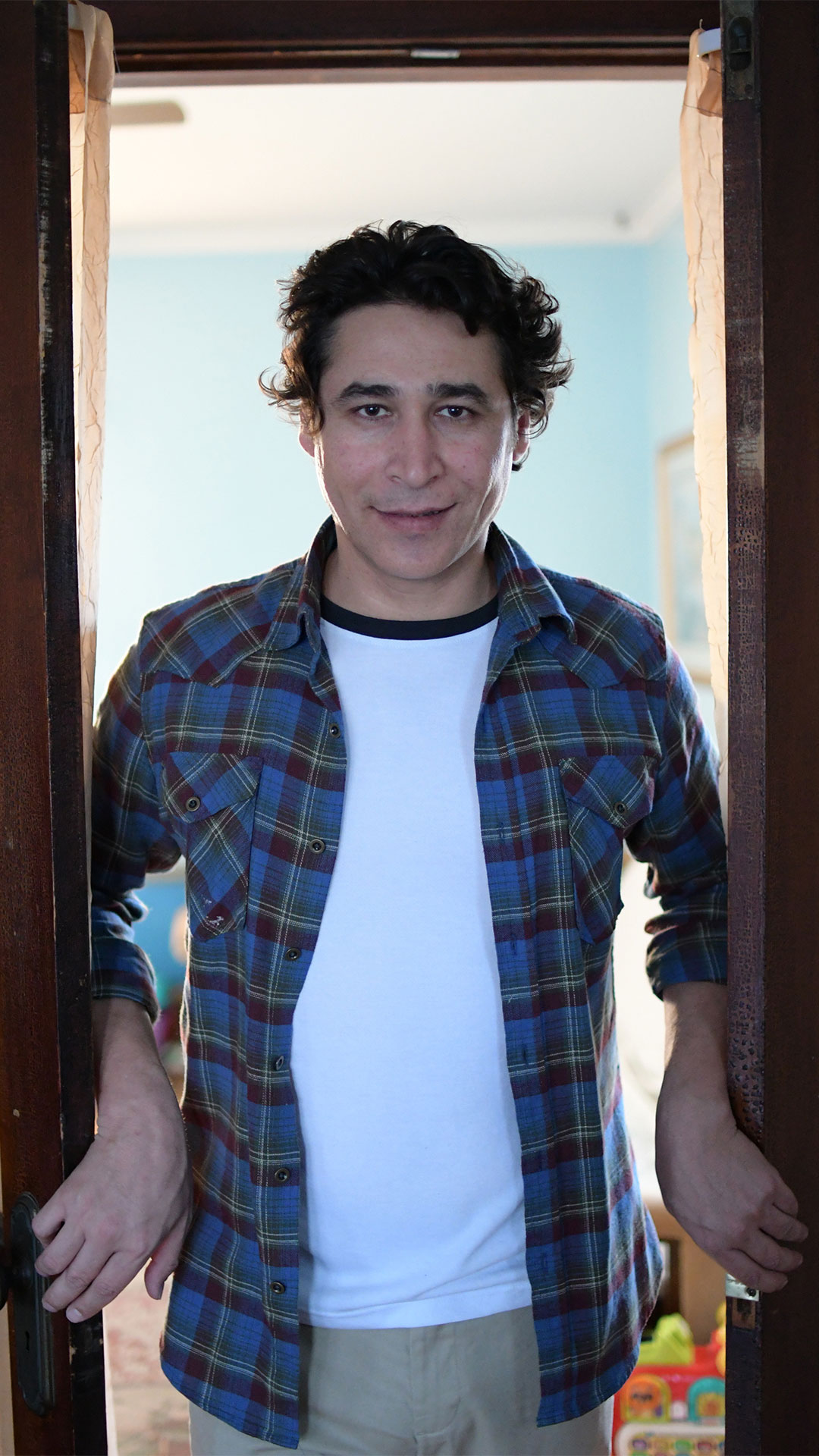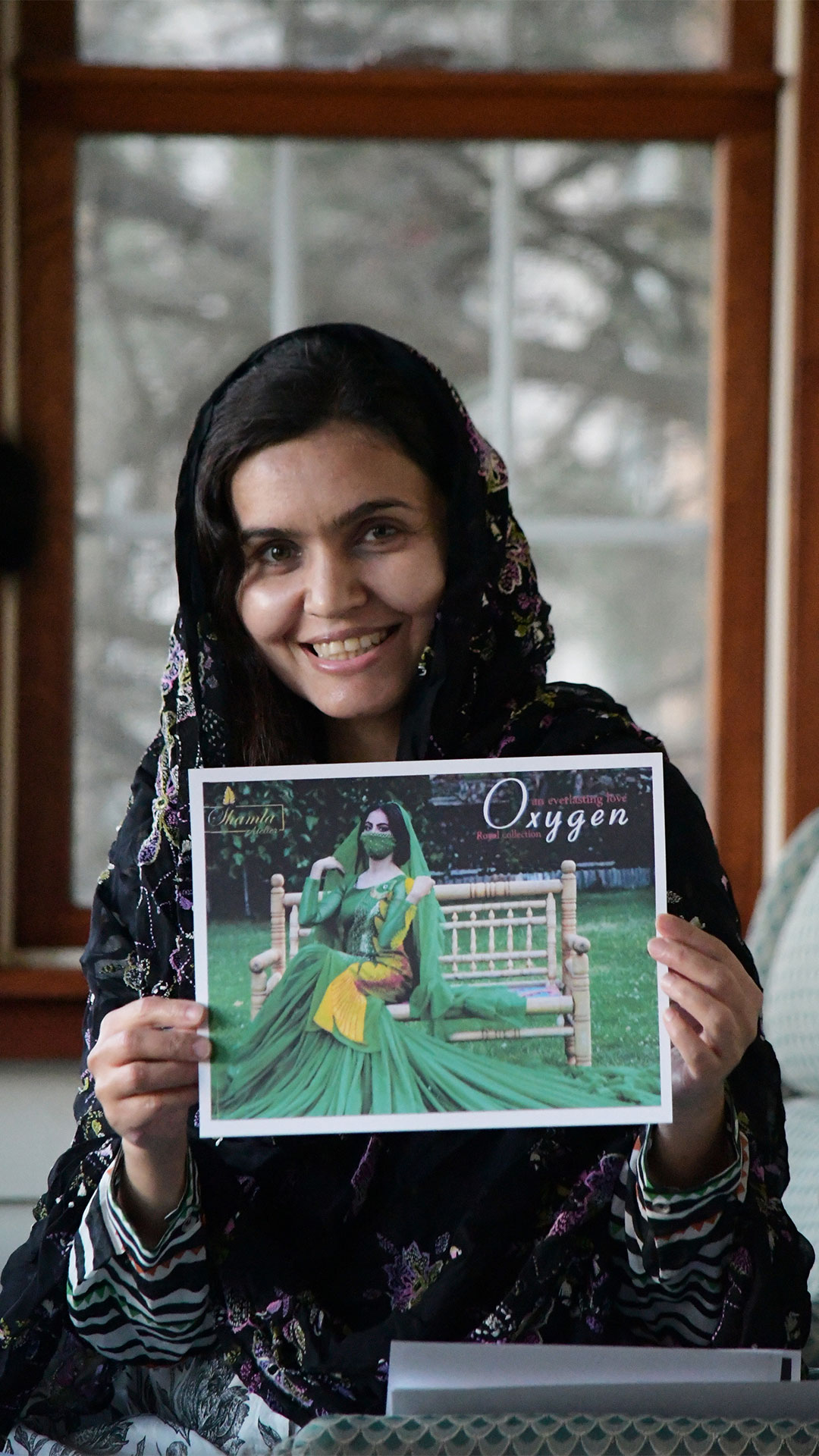 "As a family, we like to travel and experience various cultural and religious events."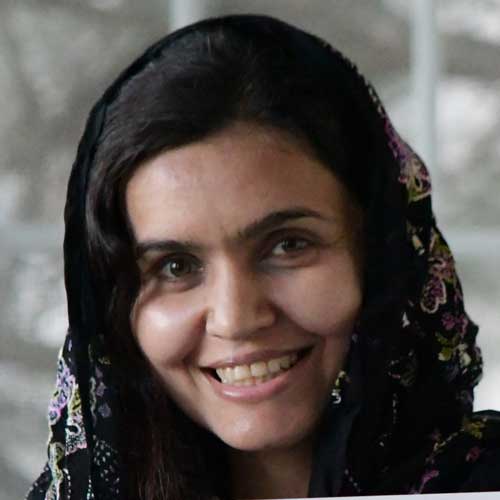 Sarwat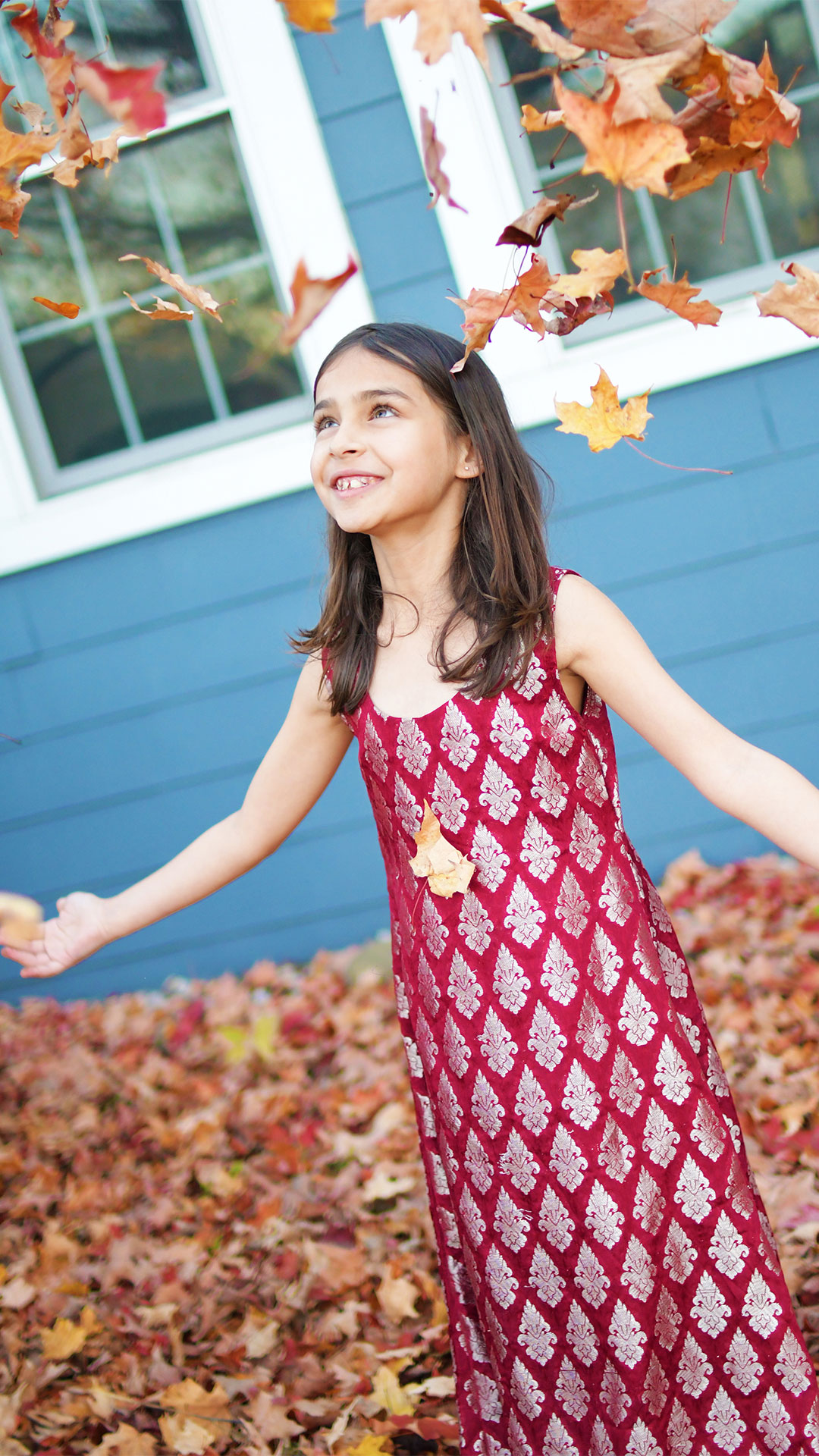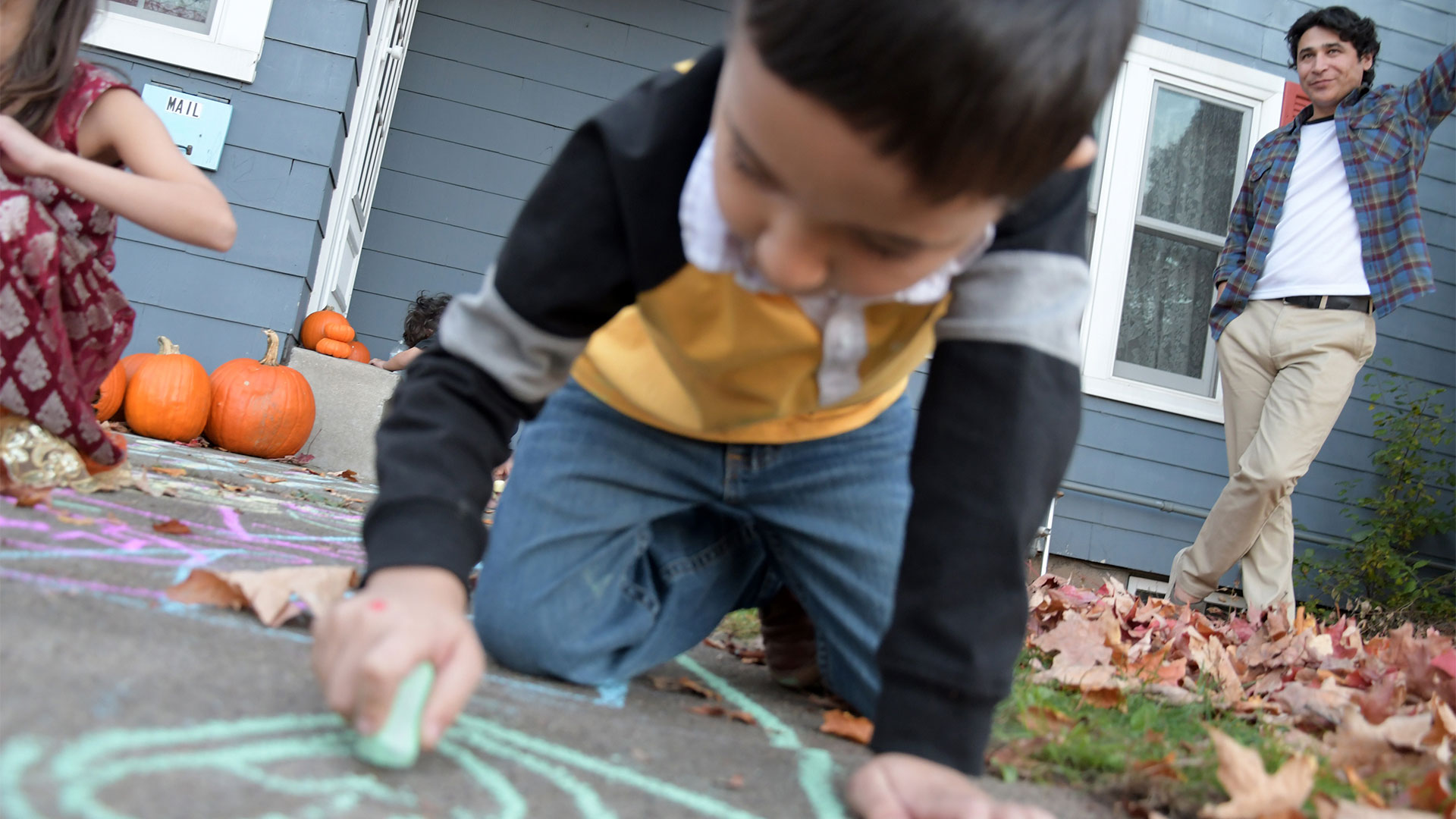 "I'm passionate about law. I discovered this passion when I felt the world still needs justice."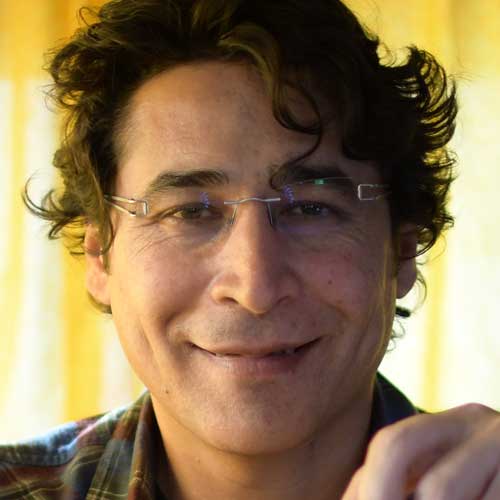 Najib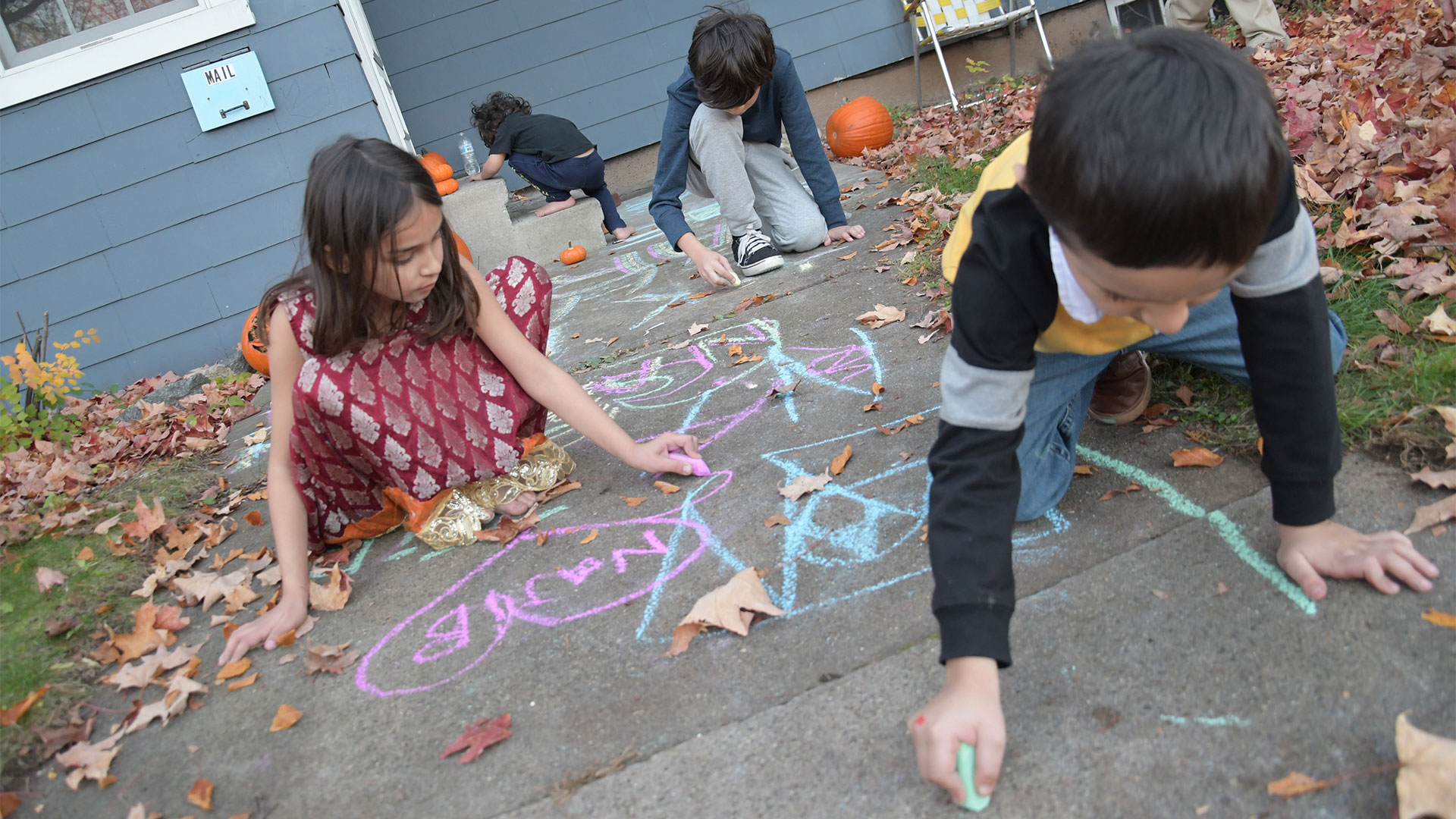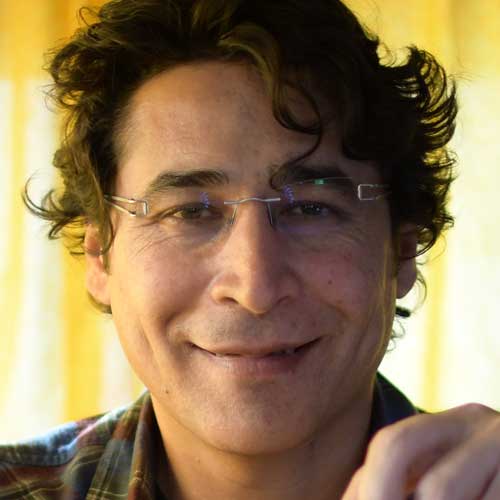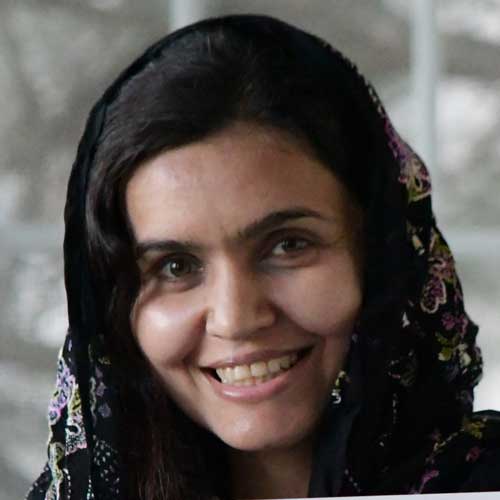 Najib Azad & Sarwat Azad
The Azad family came to the US as refugees from Afghanistan in 2021 after the Taliban took control of the country. Najib, former spokesperson of Ashraf Ghani, and Sarat, a luxury fashion designer, are now settled in Stevens Point and enjoy taking their family to parks, restaurants, and library events.
"It's important to me to help give a voice to those whose voices are often unheard. My voice was once among those voices. I still sometimes fight to have my voice heard."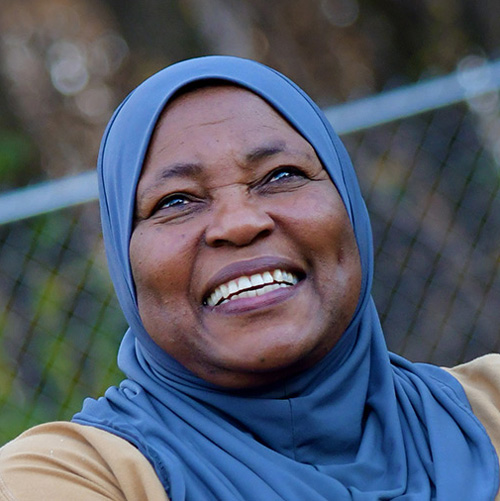 Sadat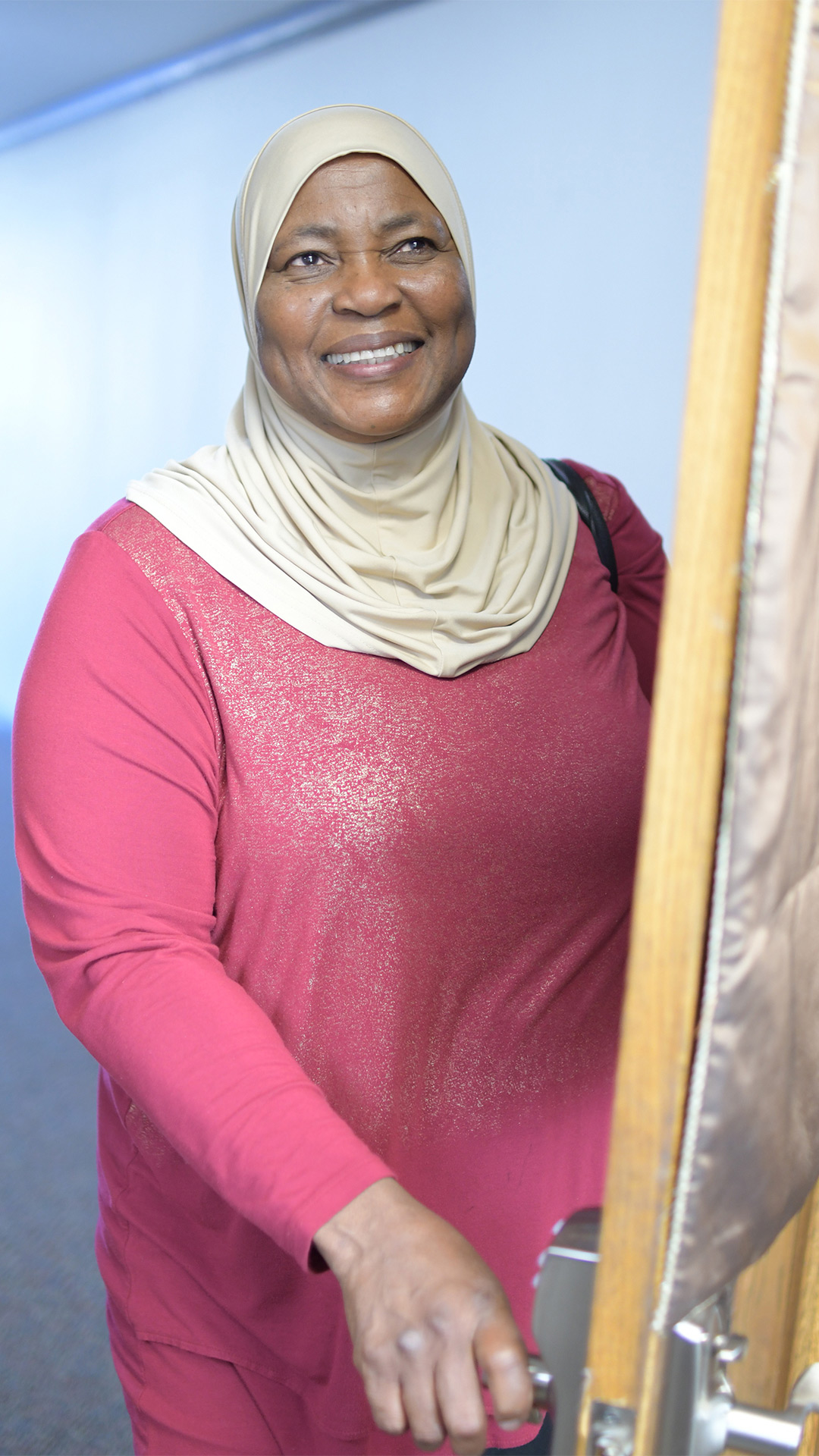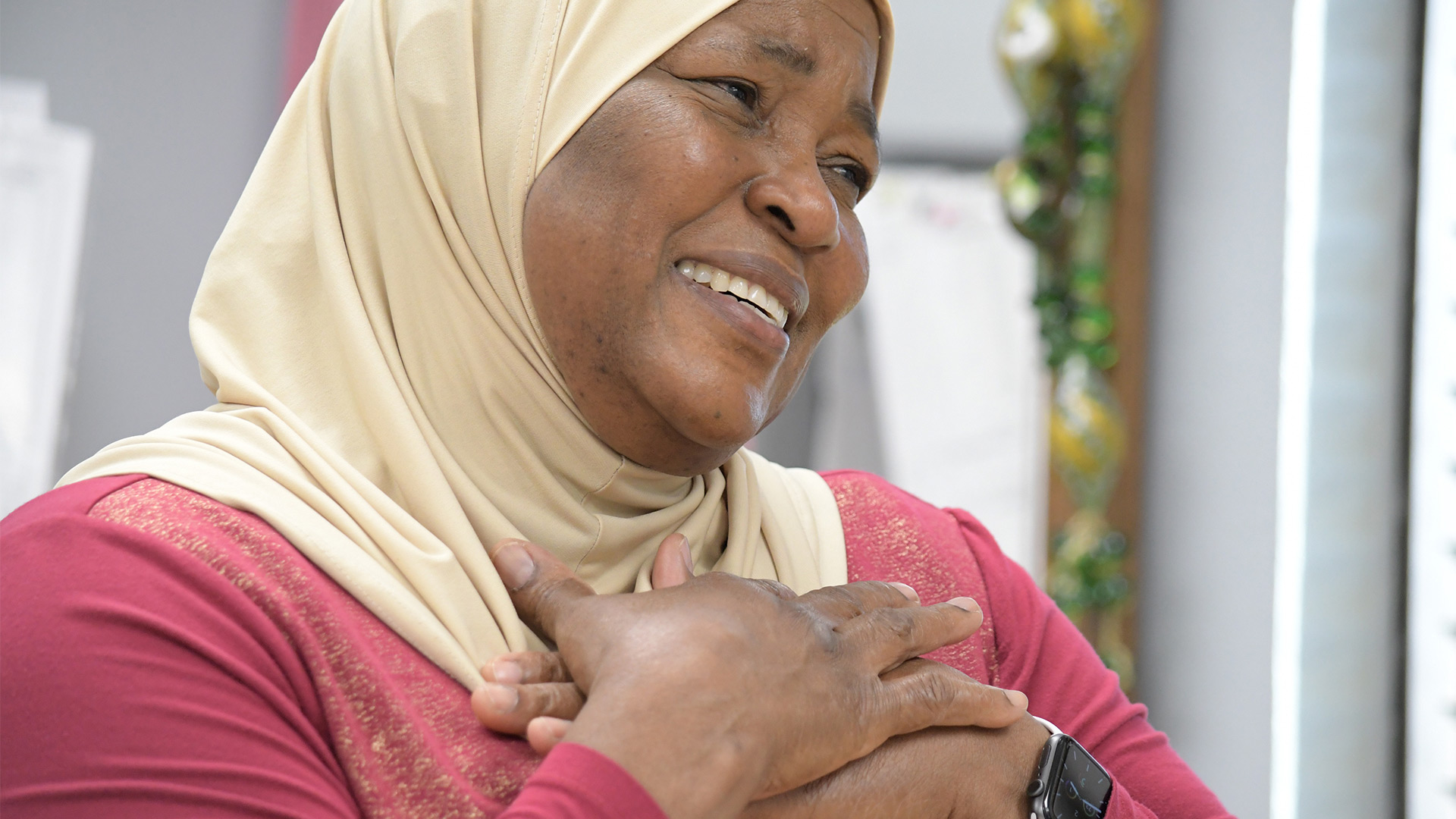 "I am not a sports fan, but happy when a Wisconsin team wins."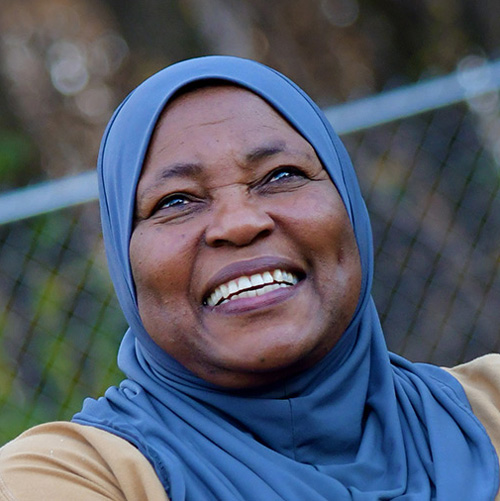 Sadat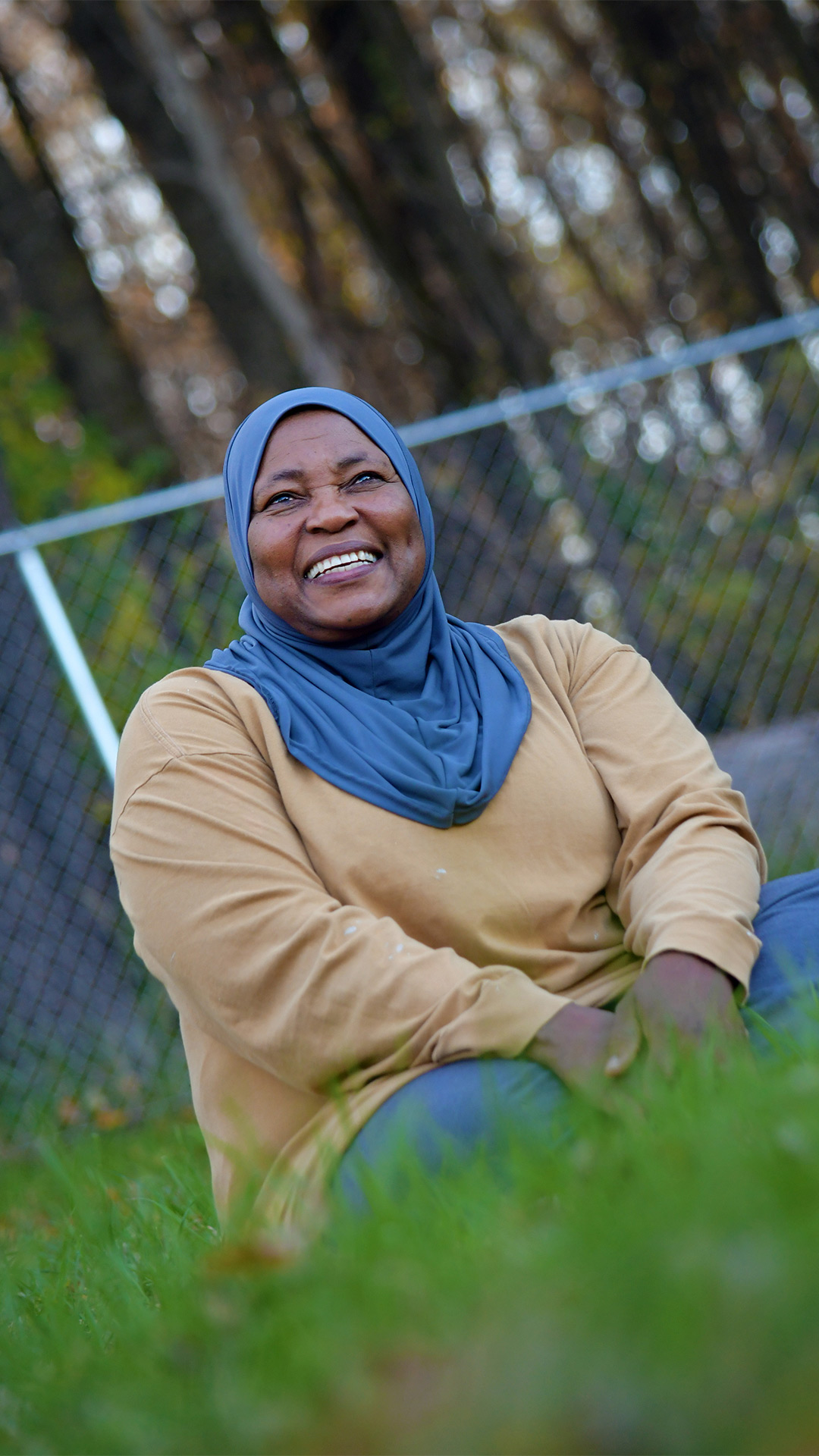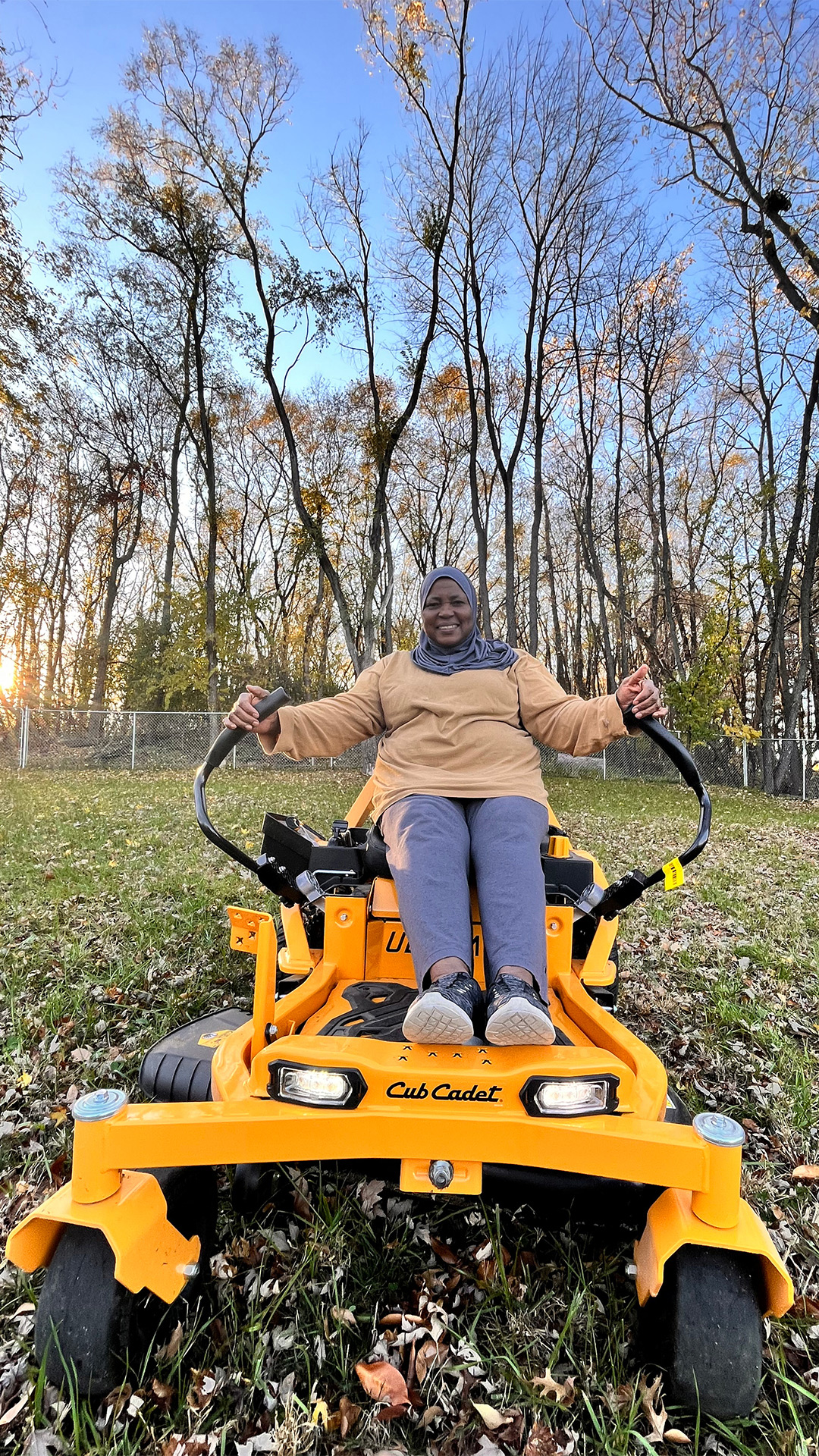 "The most important piece of wisdom I've learned is to be comfortable with who I am."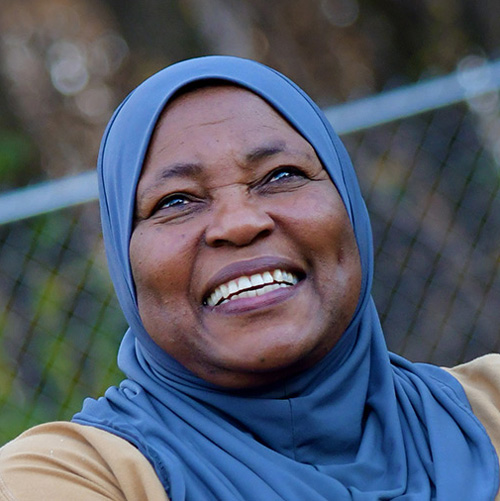 Sadat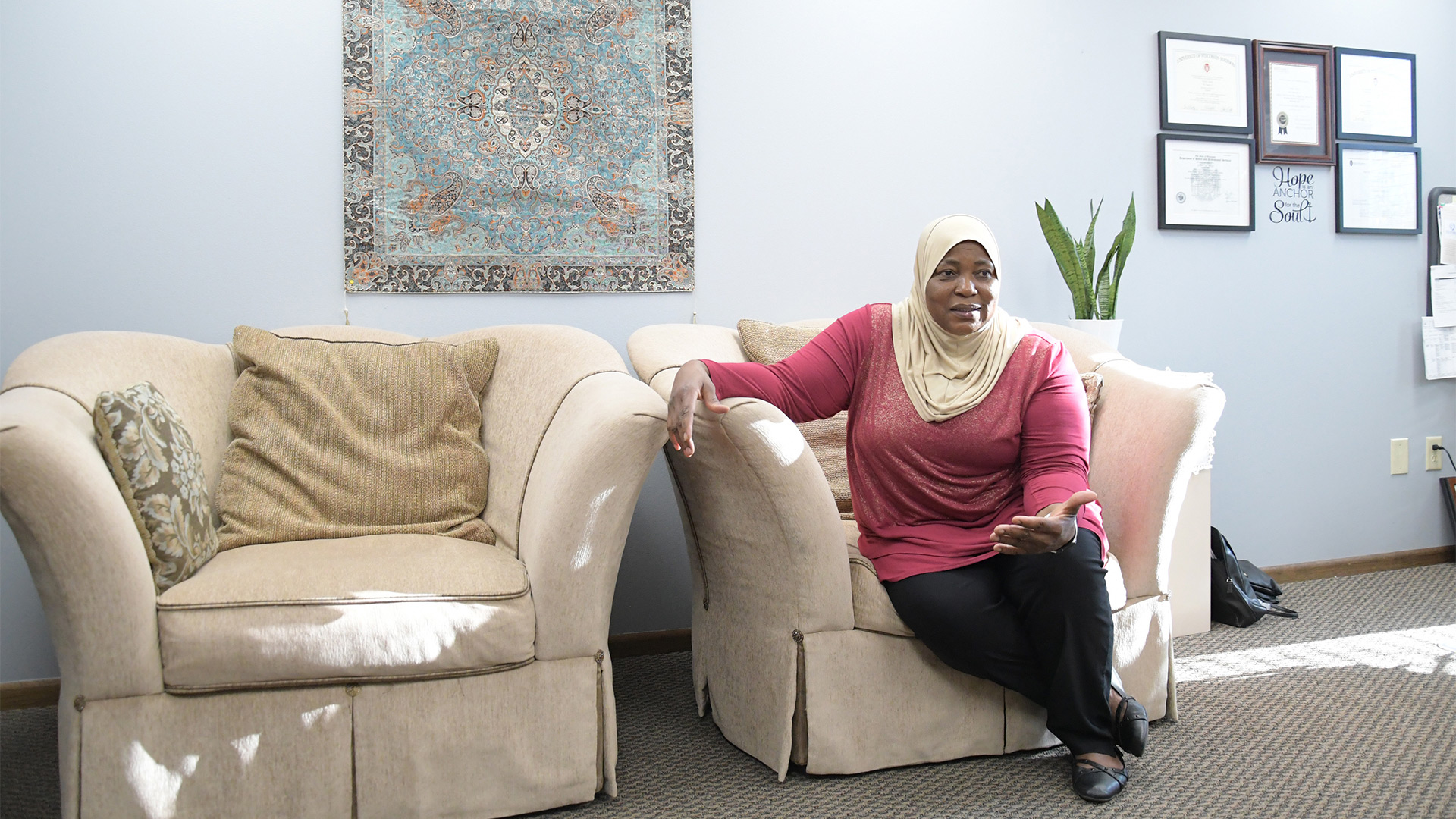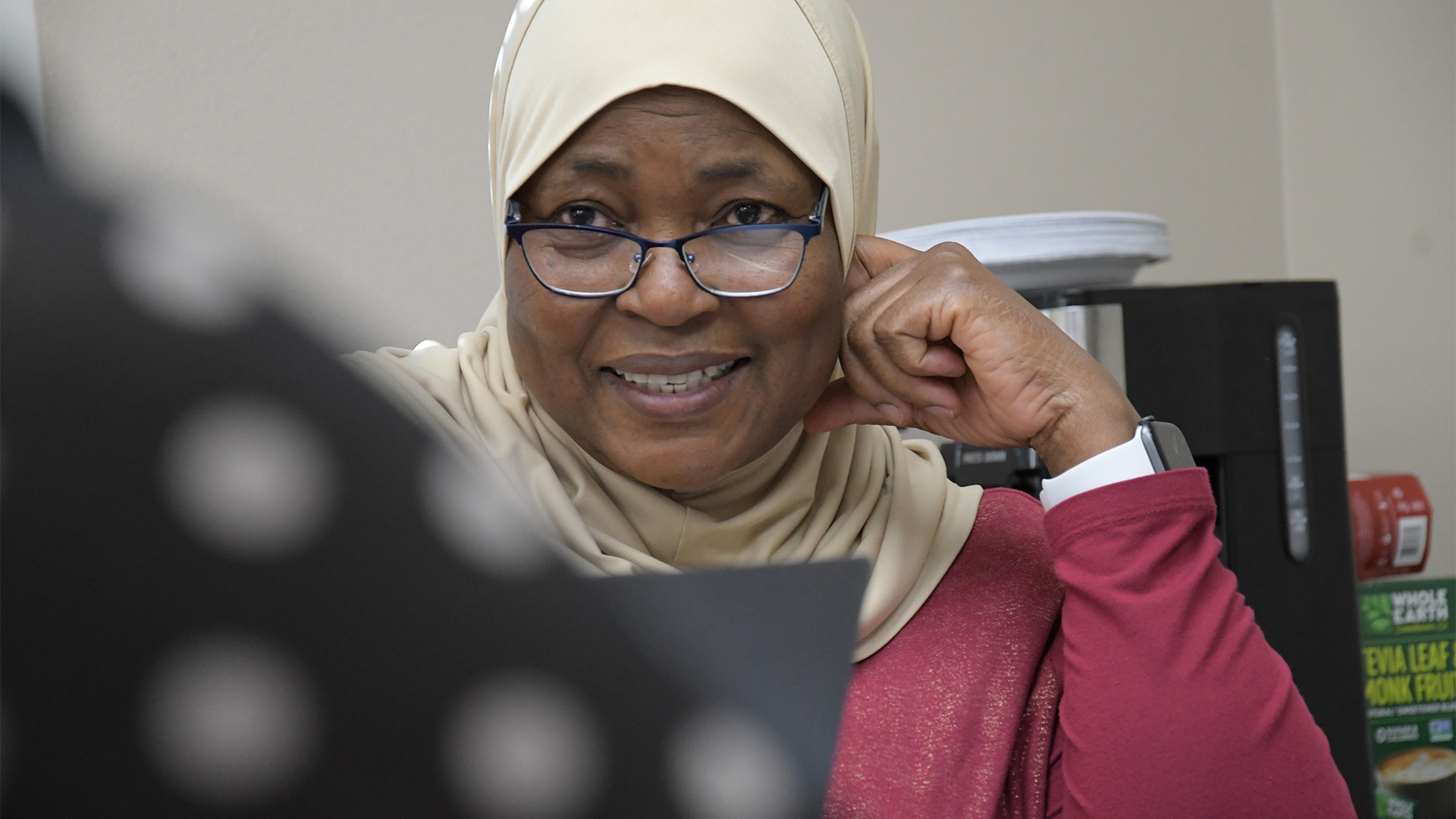 "I'm passionate about supporting the less privileged and paying it forward. My beliefs and religious teachings helped me discover this passion."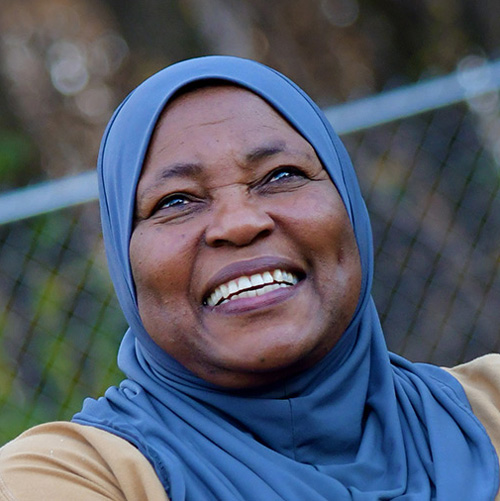 Sadat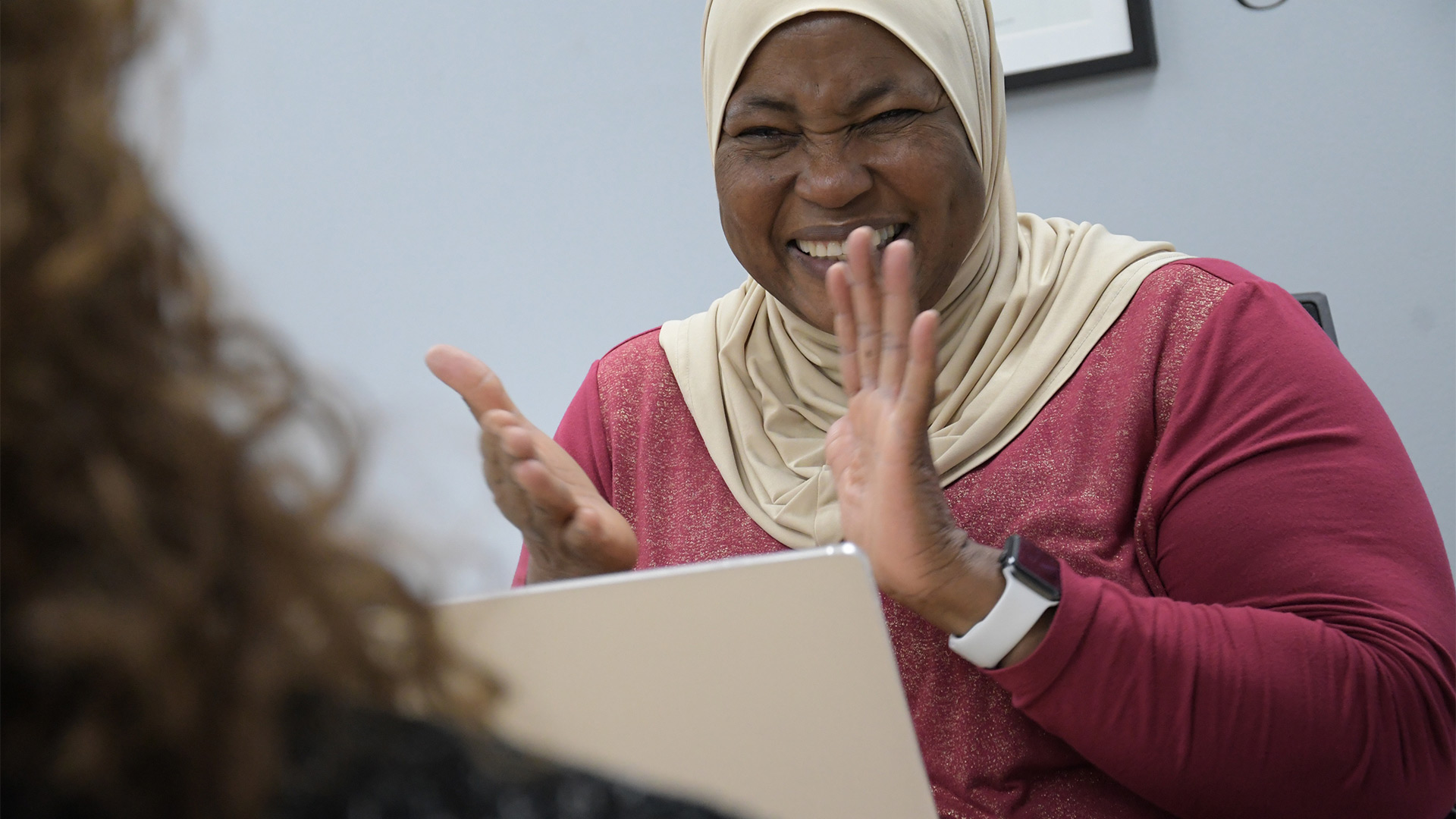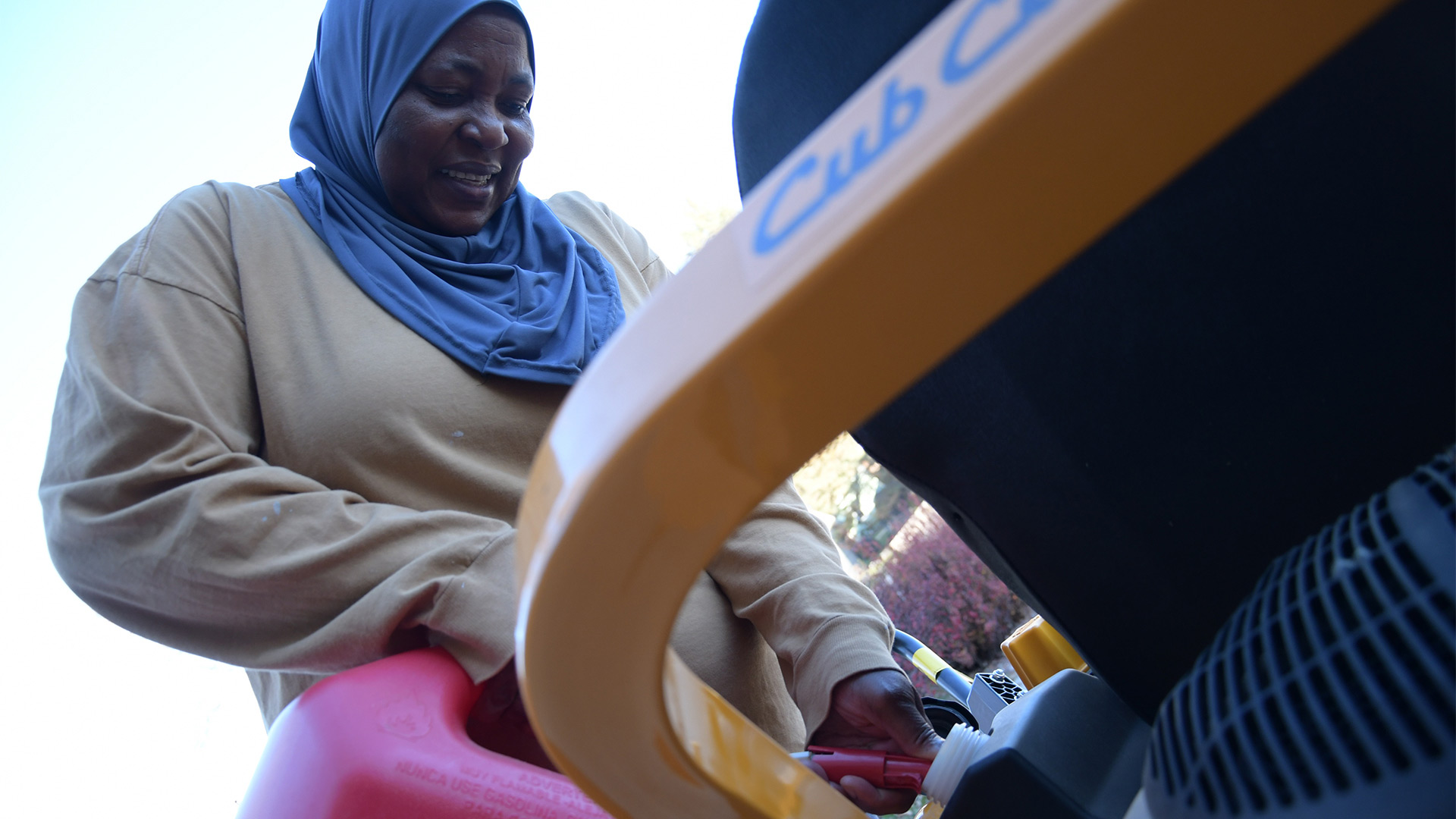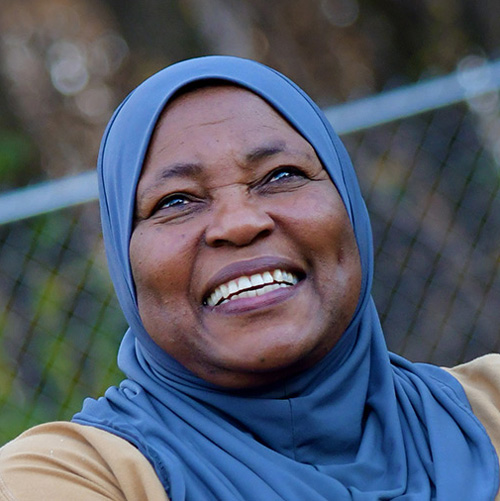 Sadat Abiri
Sadat is a Mental Health Nurse Practitioner in Madison who is passionate about social justice. Having raised her children as a single mother, she's proud of their success in adulthood. Sadat is now remarried, and she likes a certain chore more than most: mowing the lawn with her riding lawn mower.
"My favorite season is definitely winter. This is because my whole family loves to ski. We look forward to the winter coming every year so that we can get to the slopes."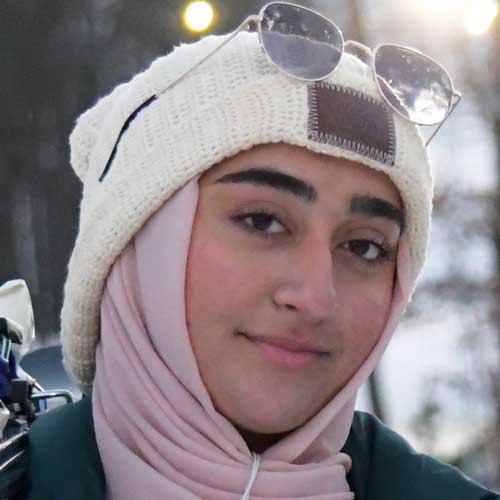 Fareeha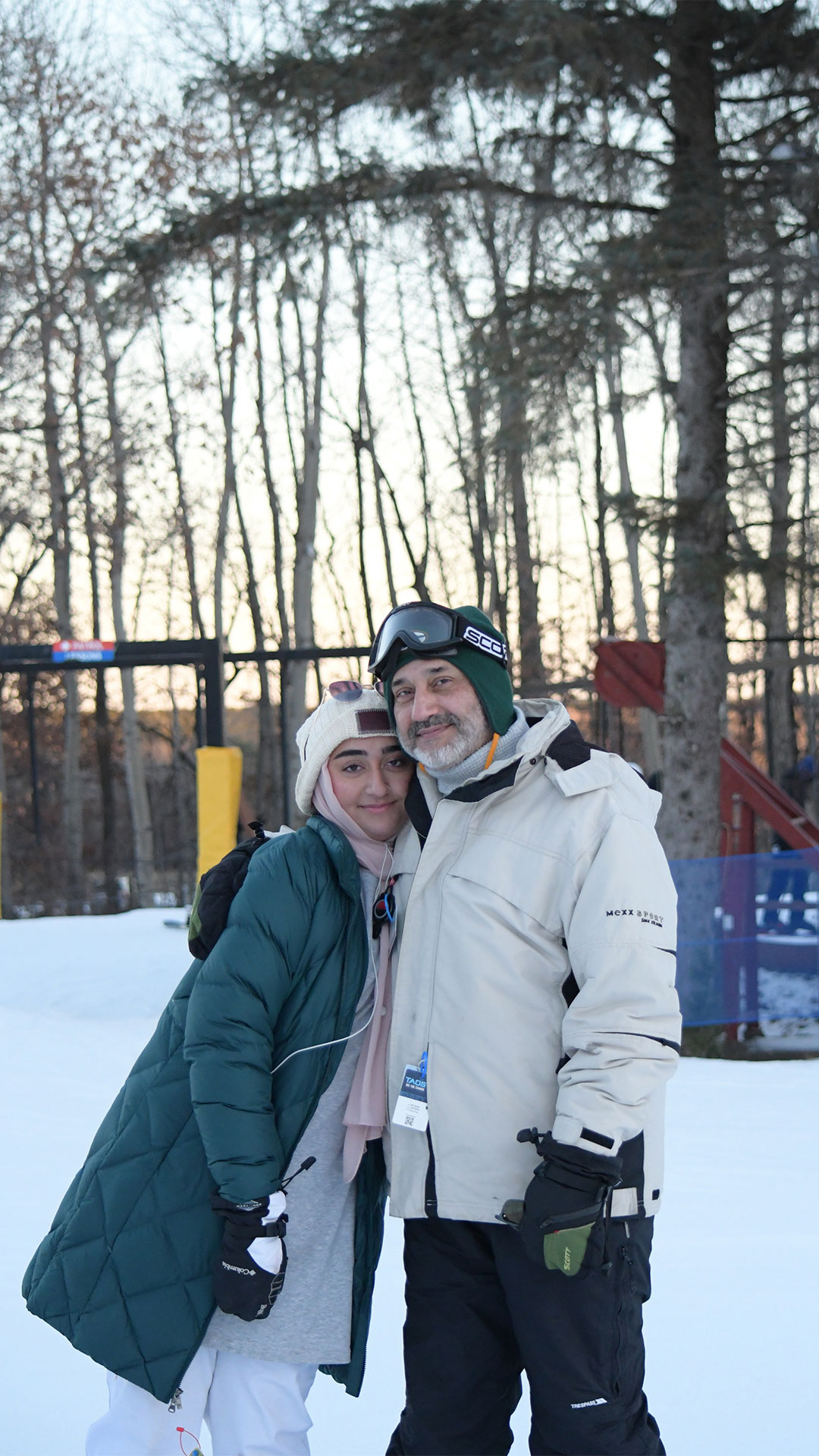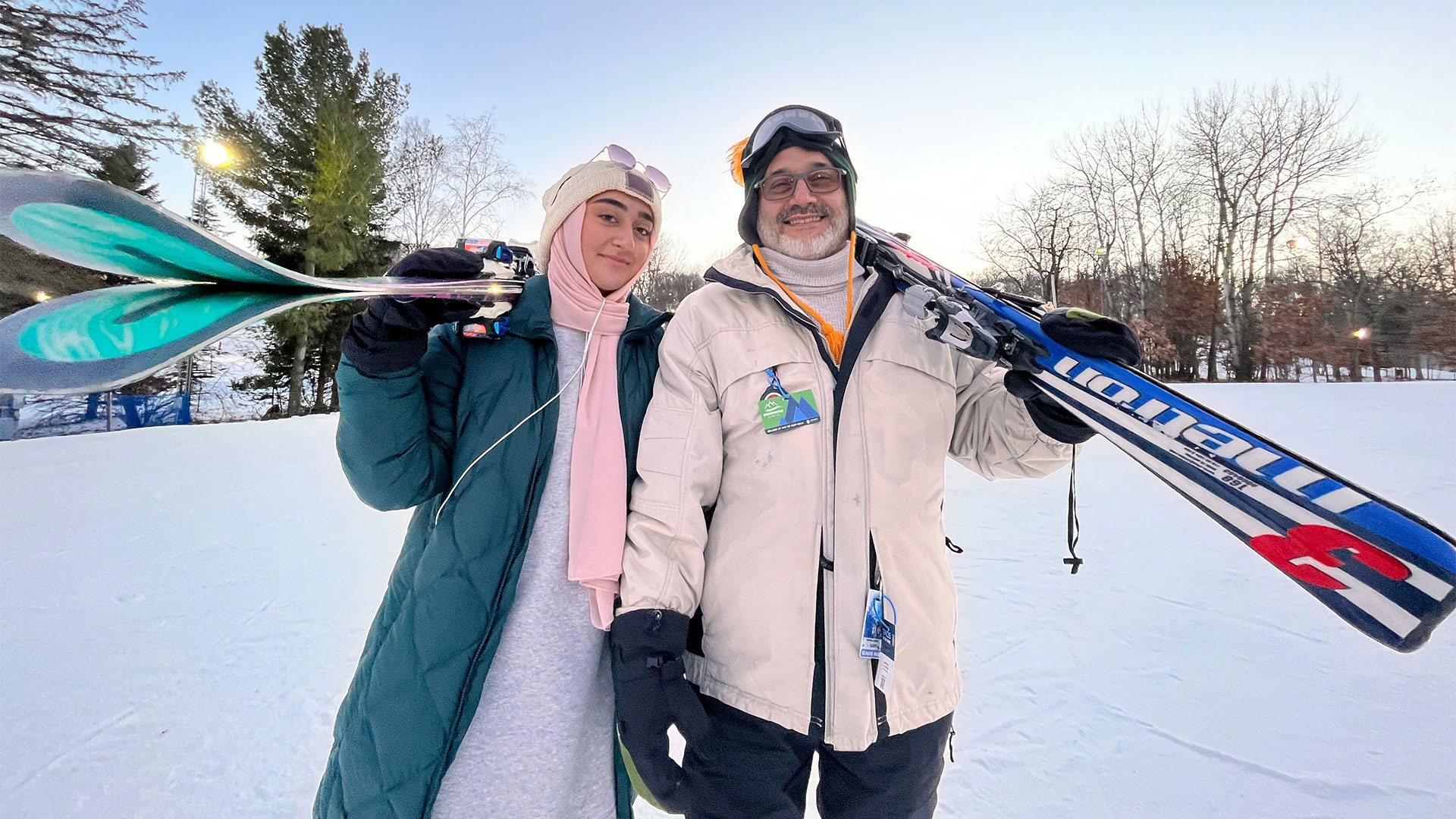 "My parents always pushed me to be the best person I can be and it is because of their constant encouragement that I am where I am today."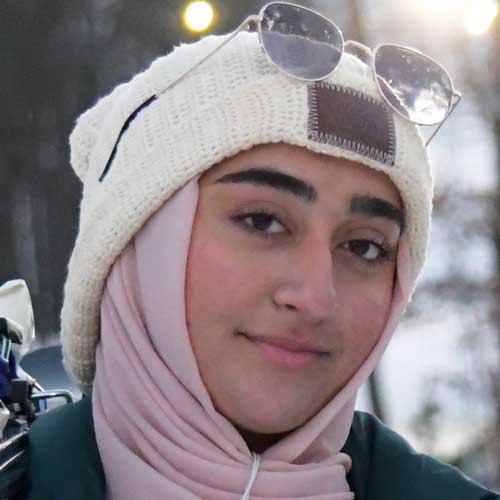 Fareeha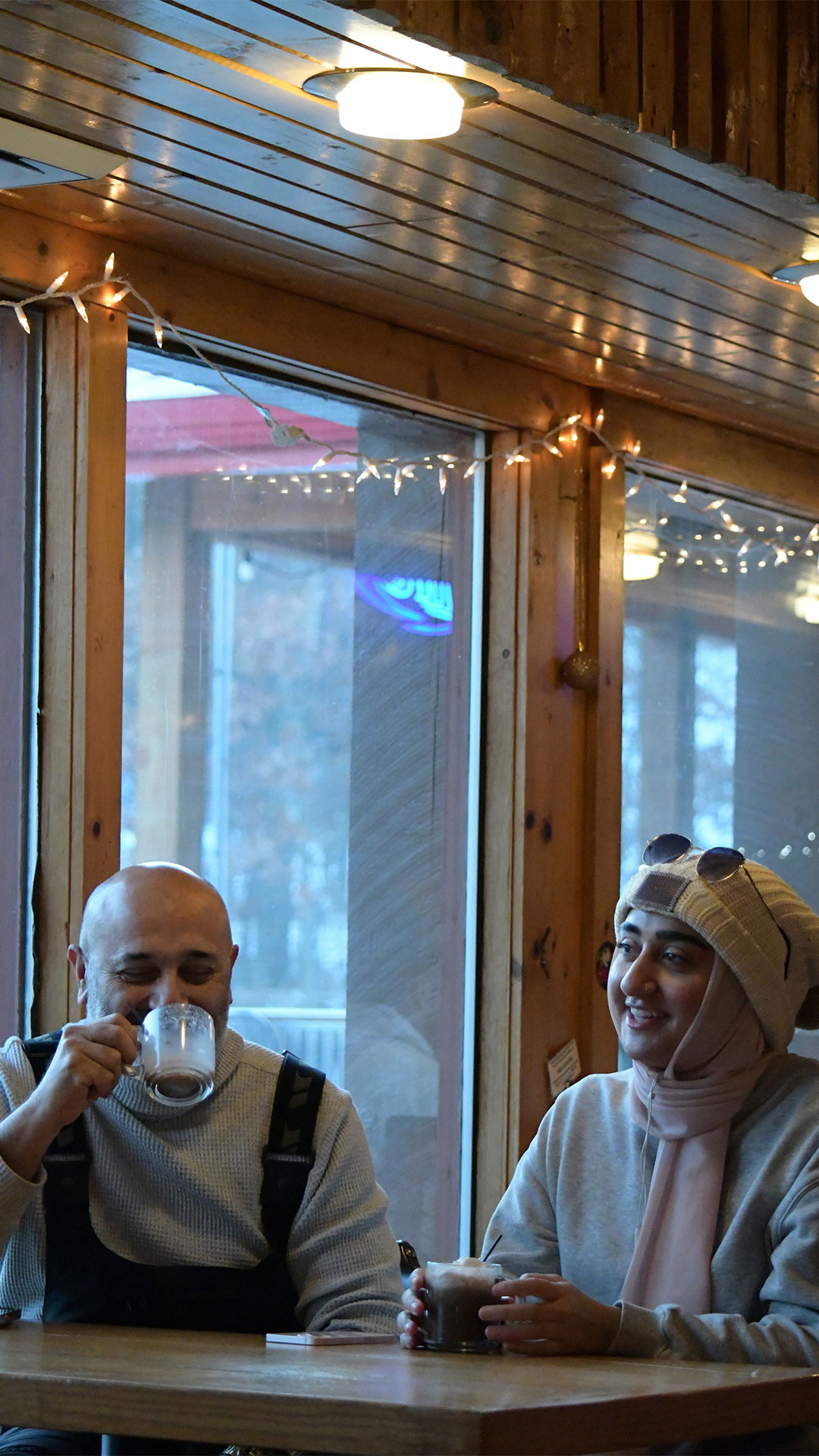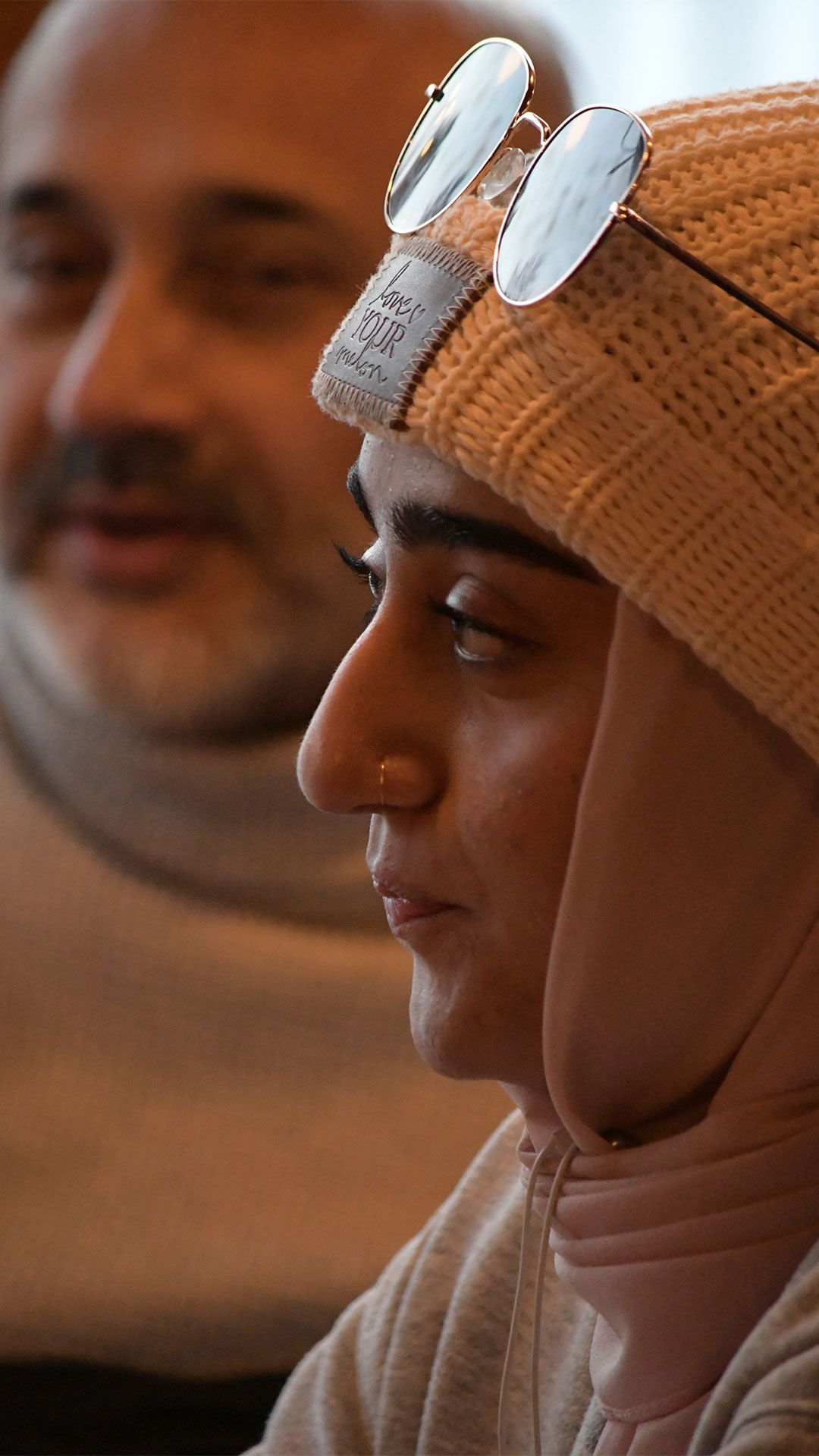 "This community has given me so much, and I try to give back by volunteering at area food pantries and churches. I feel blessed to be here."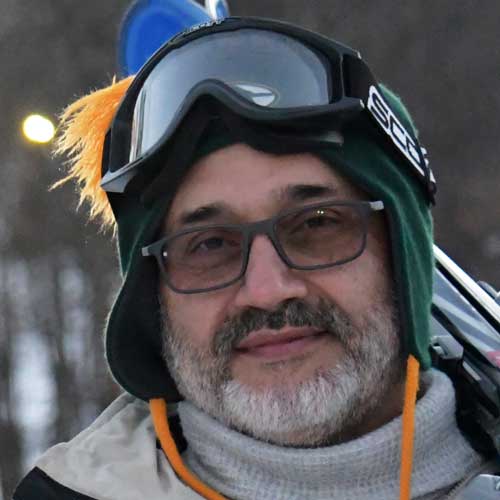 Khurram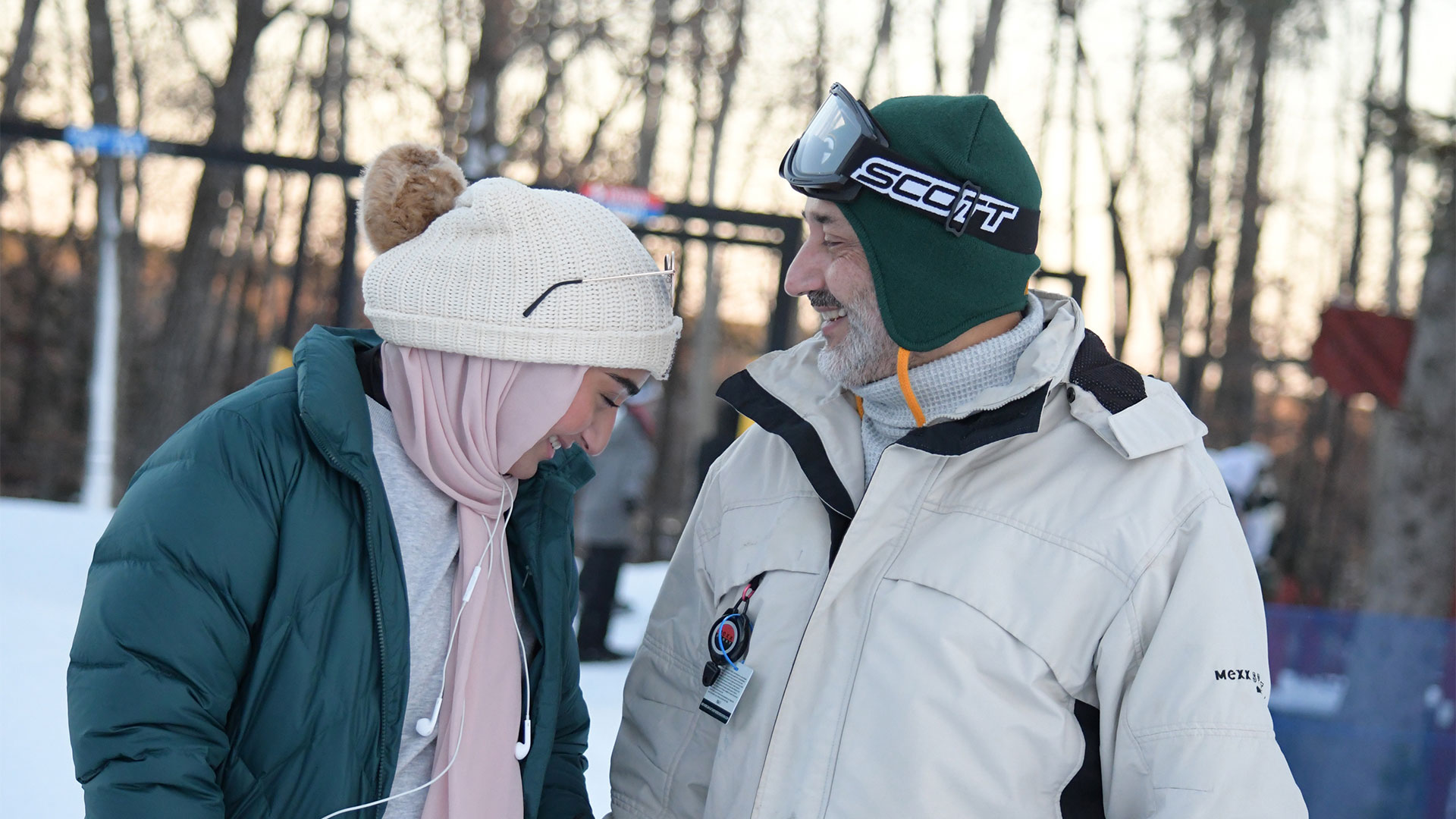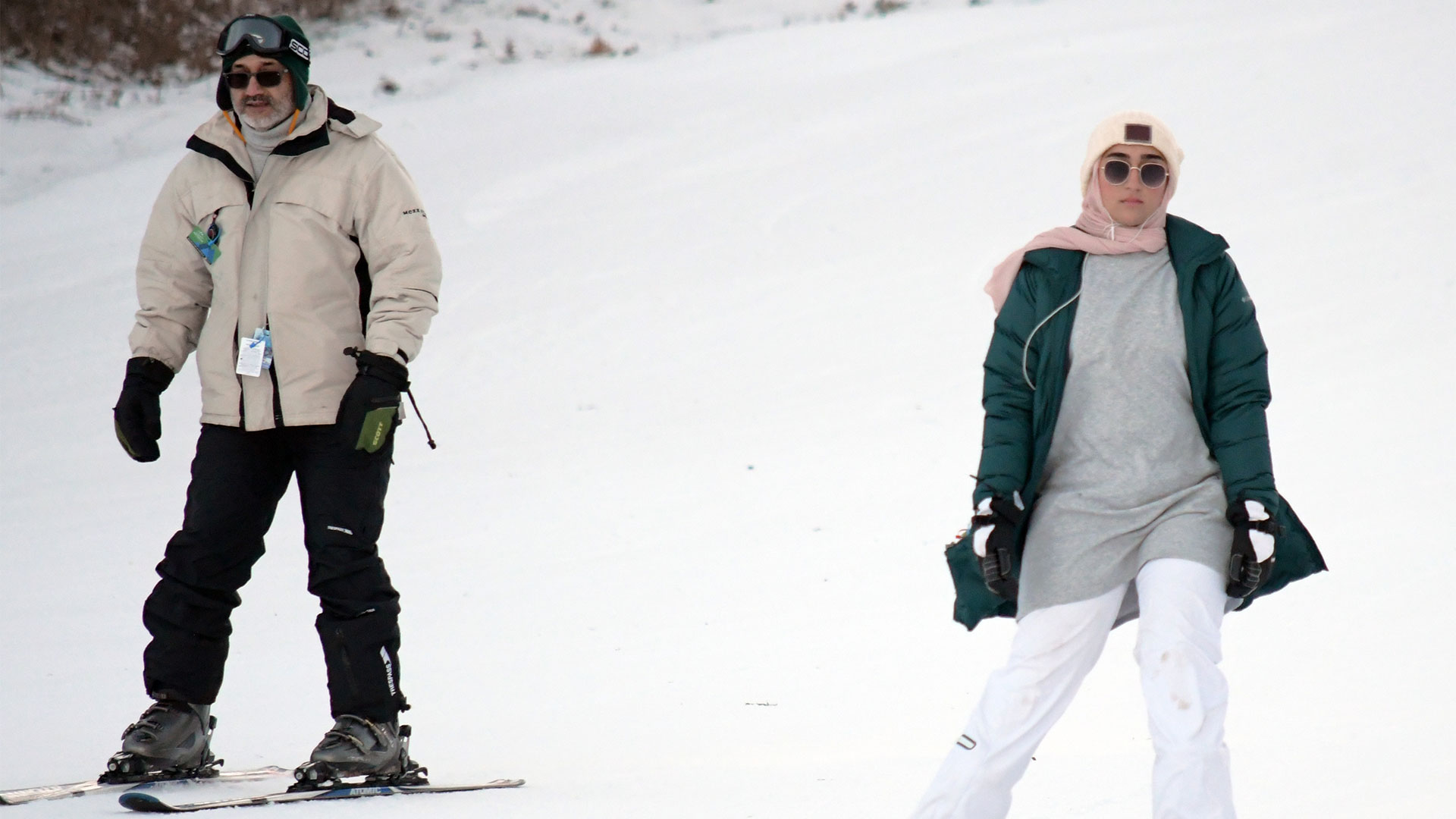 "I am very involved in various school clubs. But before high school, my mosque was one of the main ways that I was involved in the community. We frequently host events that I like to help out in, and we extend our services to the community whenever needed."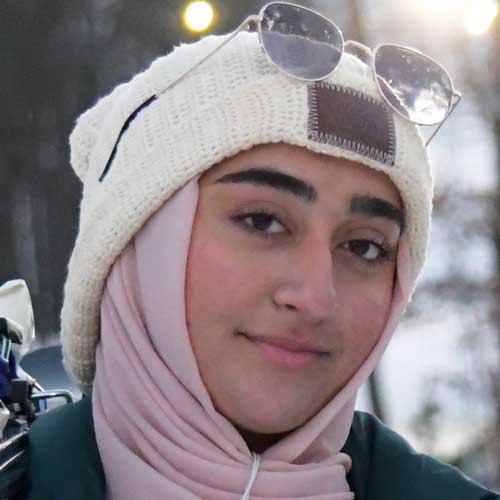 Fareeha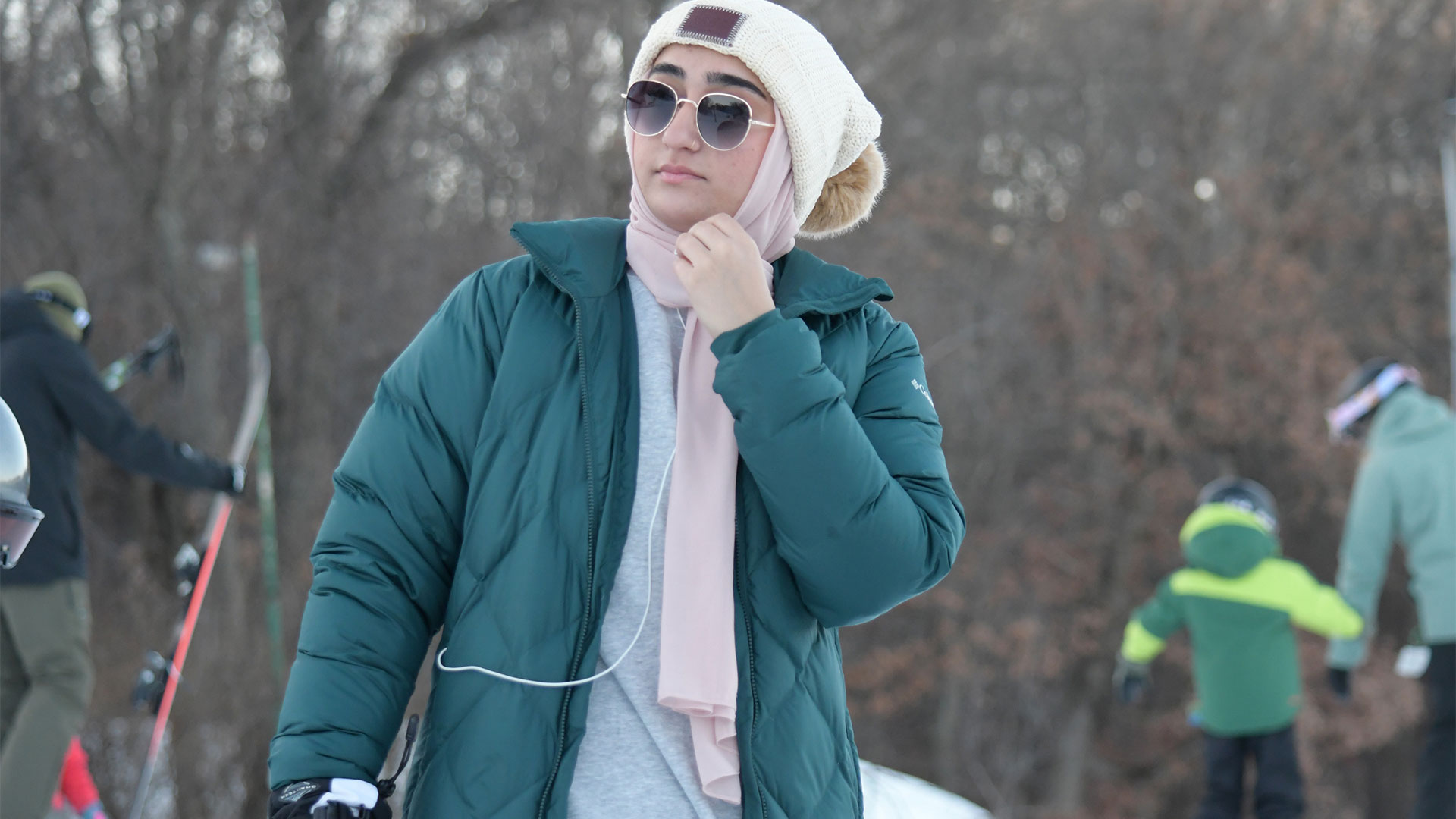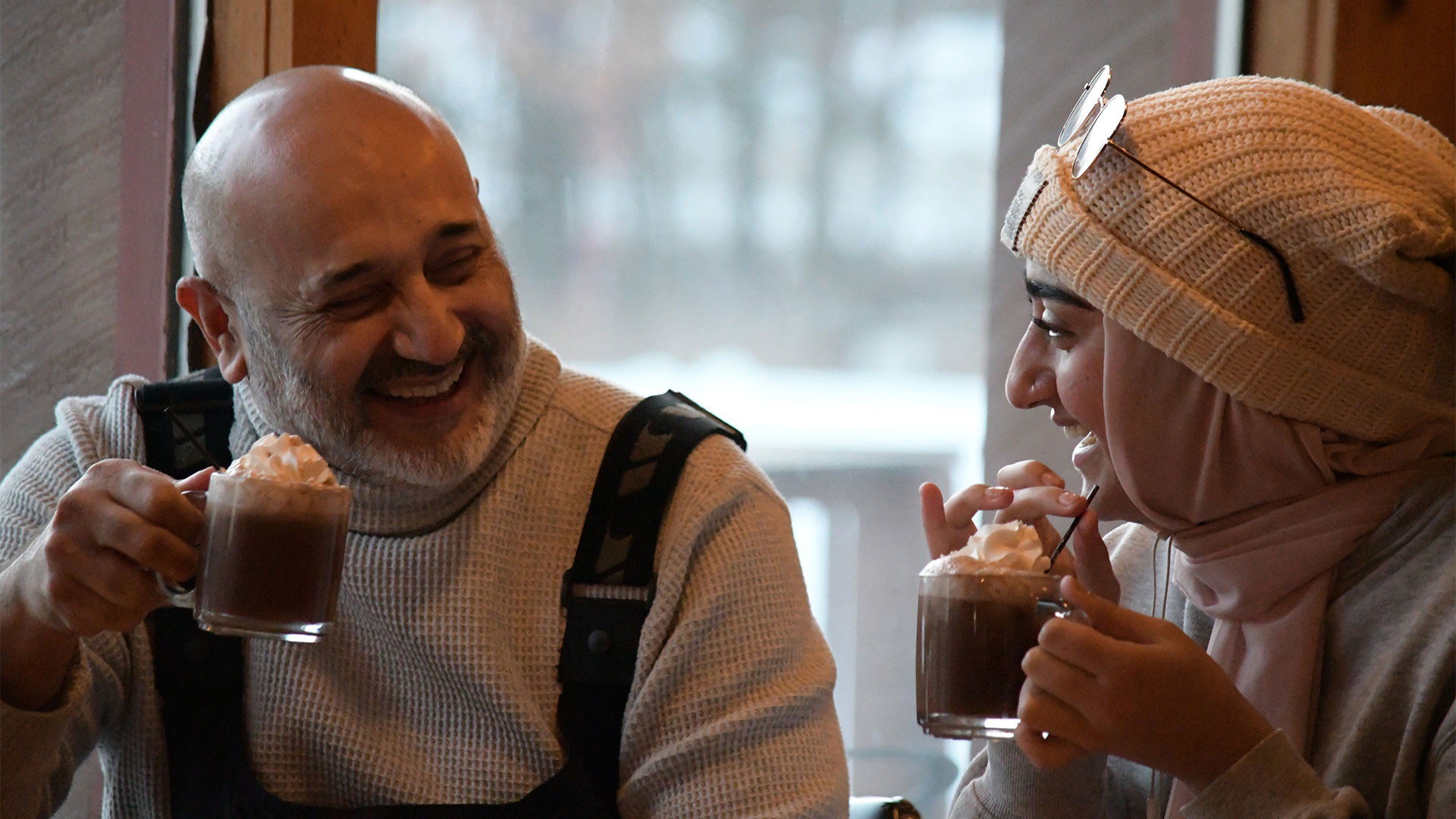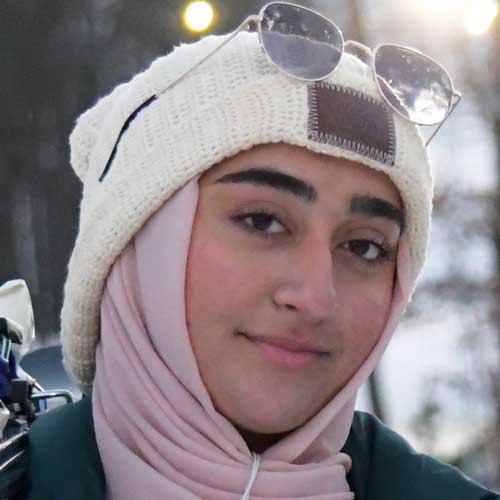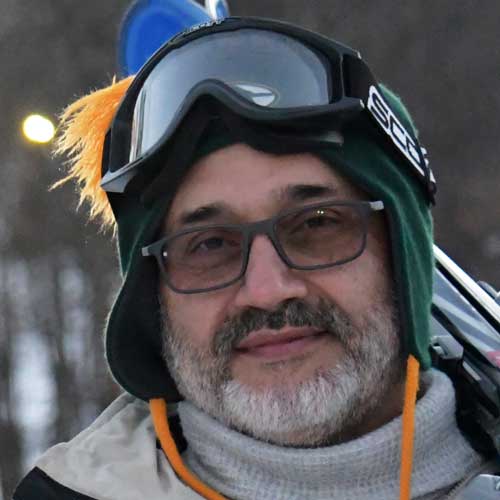 Fareeha Ahmad & Khurram Ahmad
Winter means two things for the Ahmads — skiing on Wisconsin slopes and their annual family trip to Pakistan. Fareeha is a busy student, often volunteering with the Rotary Club and the local mosque. Her father, Khurram, came to the US in 1986 and made Oshkosh home. Whenever the Packers play, the family gets together to cheer them on!
"I love getting to know people from different cultures and backgrounds. They open my eyes to new customs, traditions, and ways of thinking in life."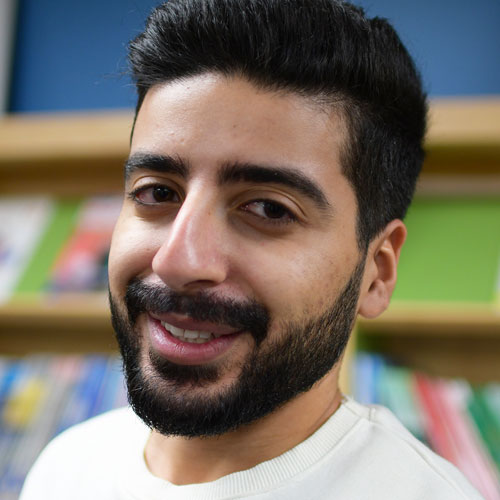 Hussein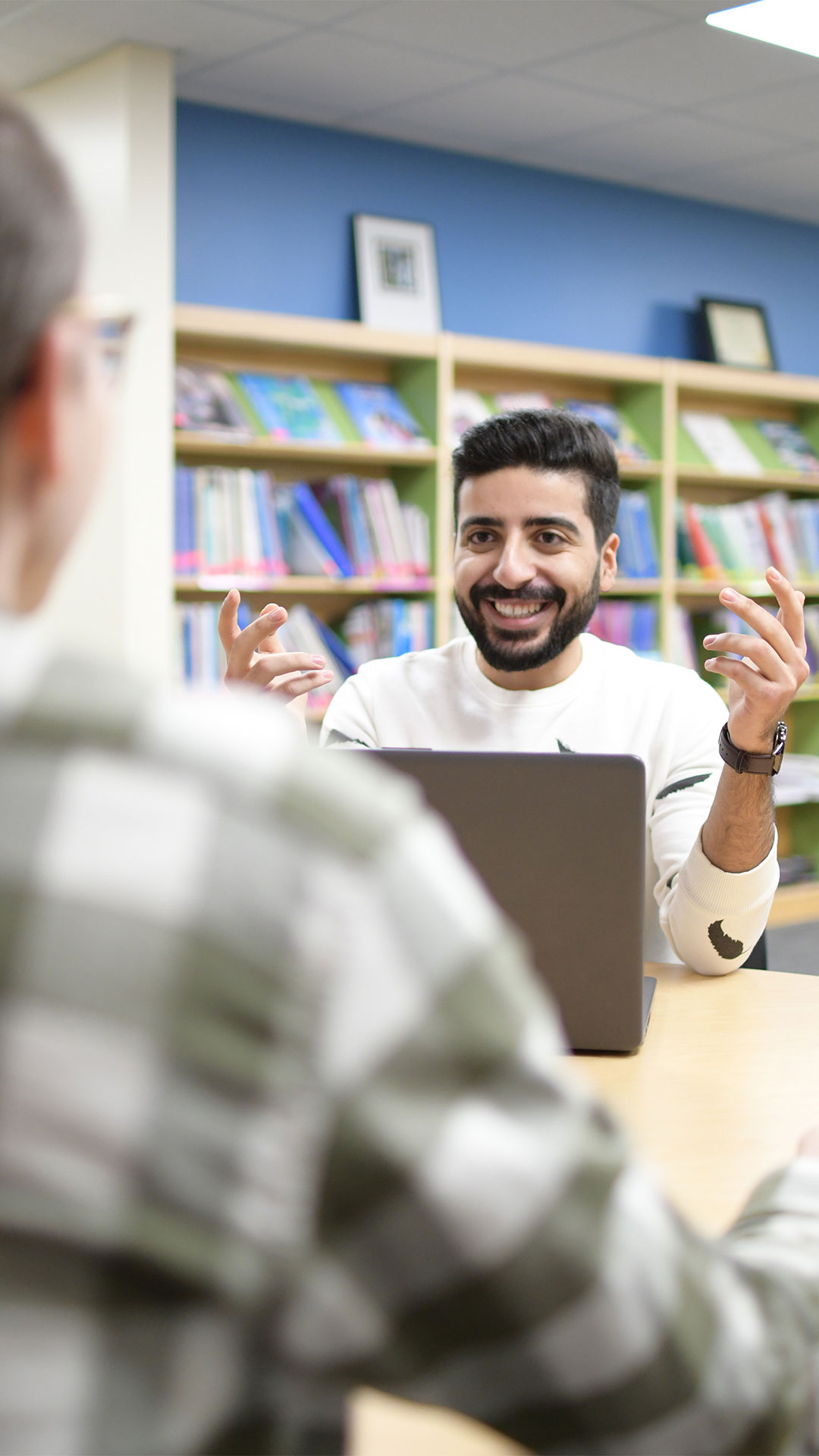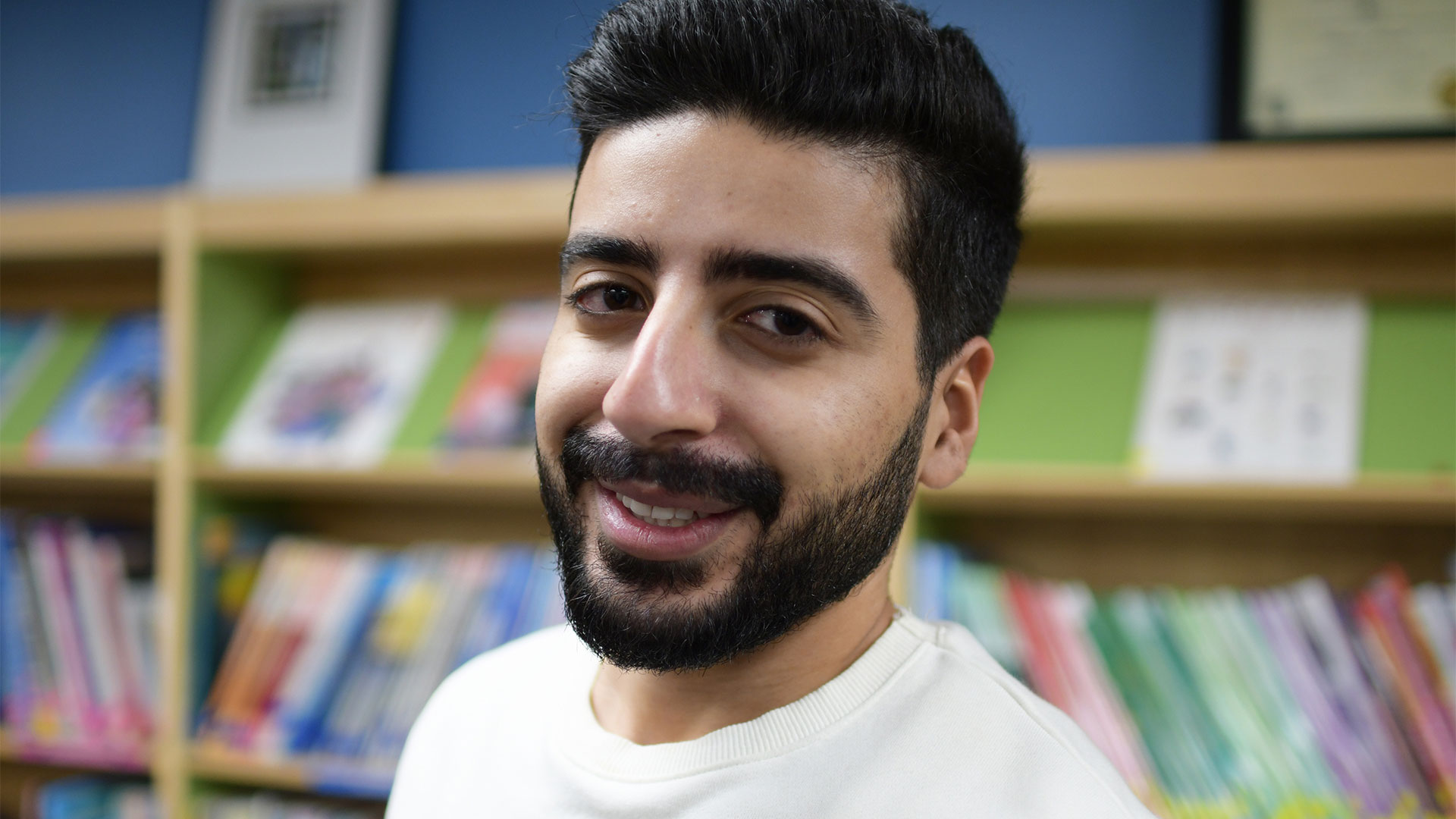 "My parents are my heroes, my model figures, and my everything. I define them as heroes because they've provided me with guidance, parental love, and have always been there for me."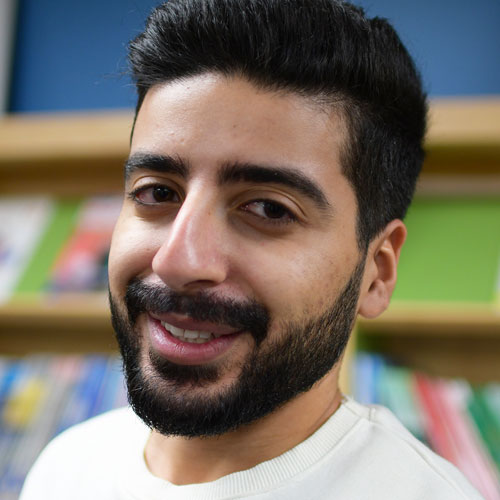 Hussein
"I discovered my interest in technology as a child. I remember when my father brought home our first computer and I used it for the first time — I was hooked."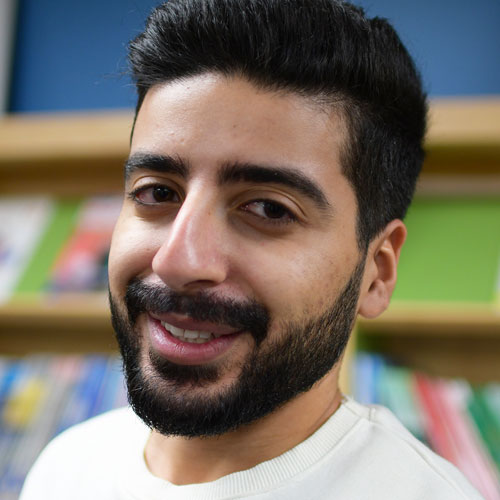 Hussein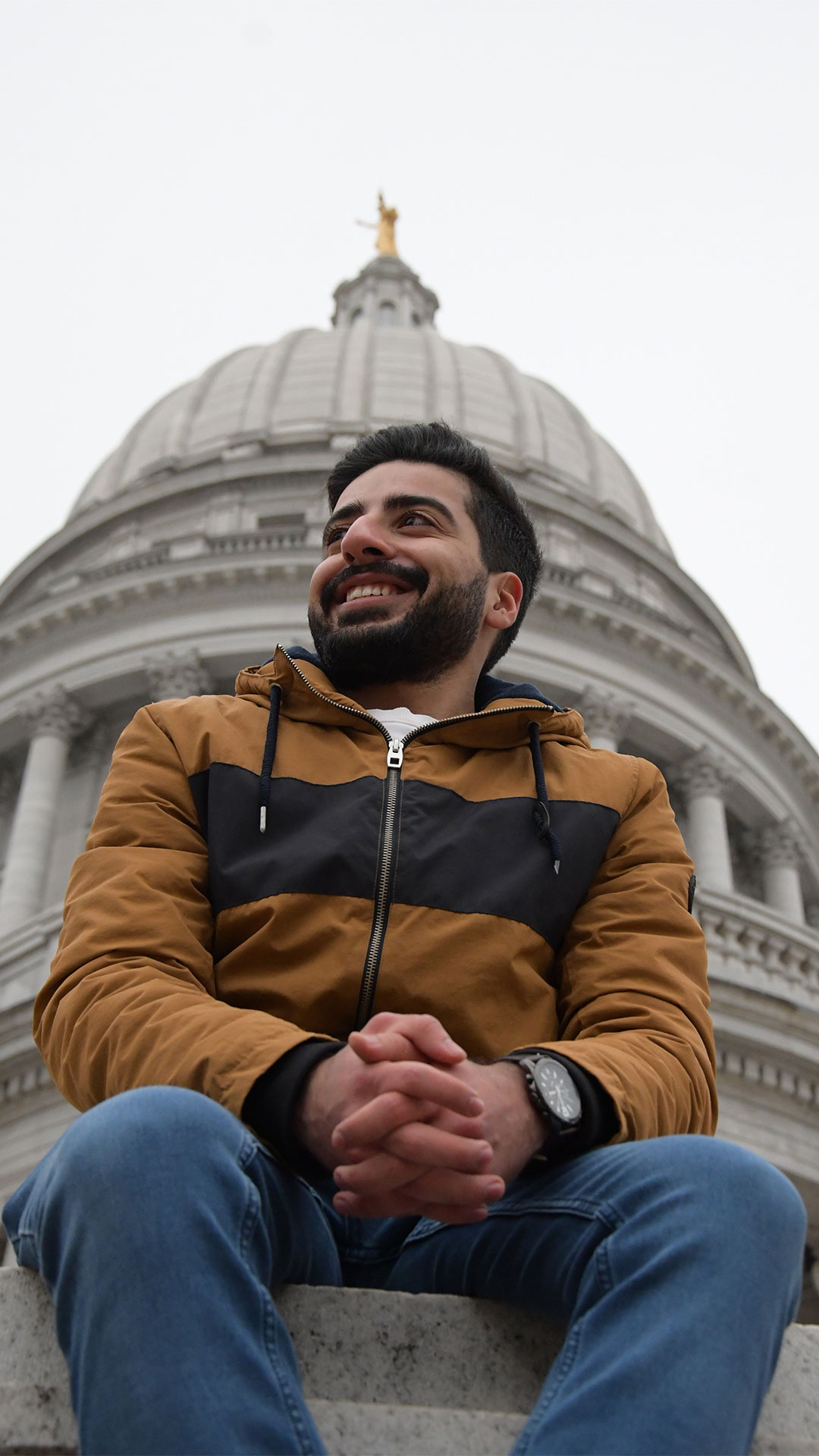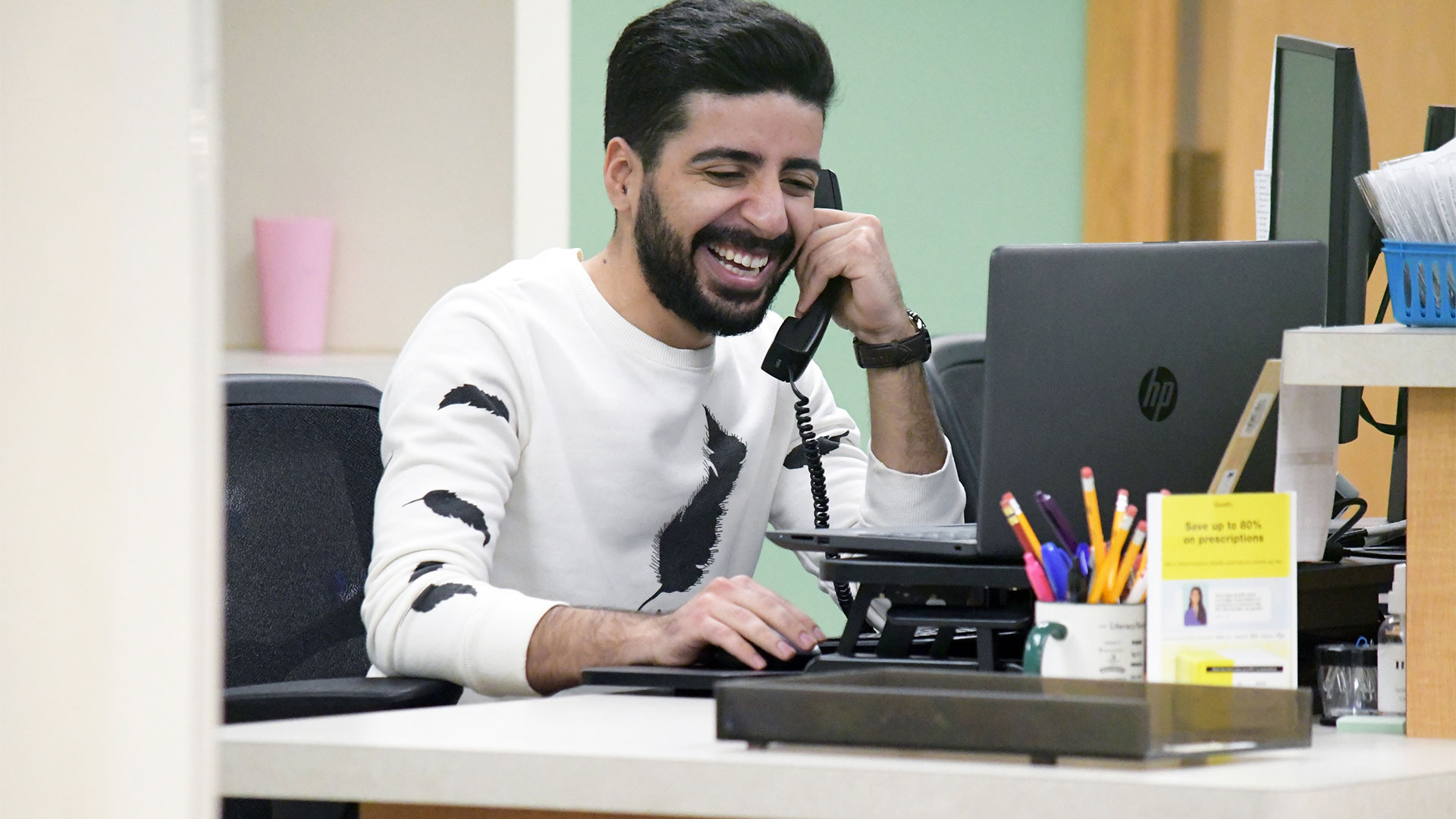 "My favorite seasons in Wisconsin are the spring and fall. I enjoy hiking and fishing in these seasons."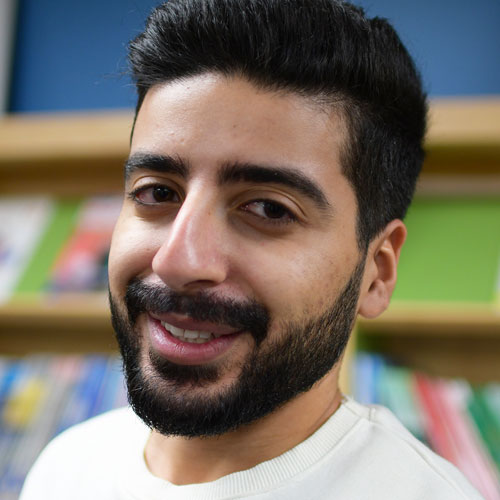 Hussein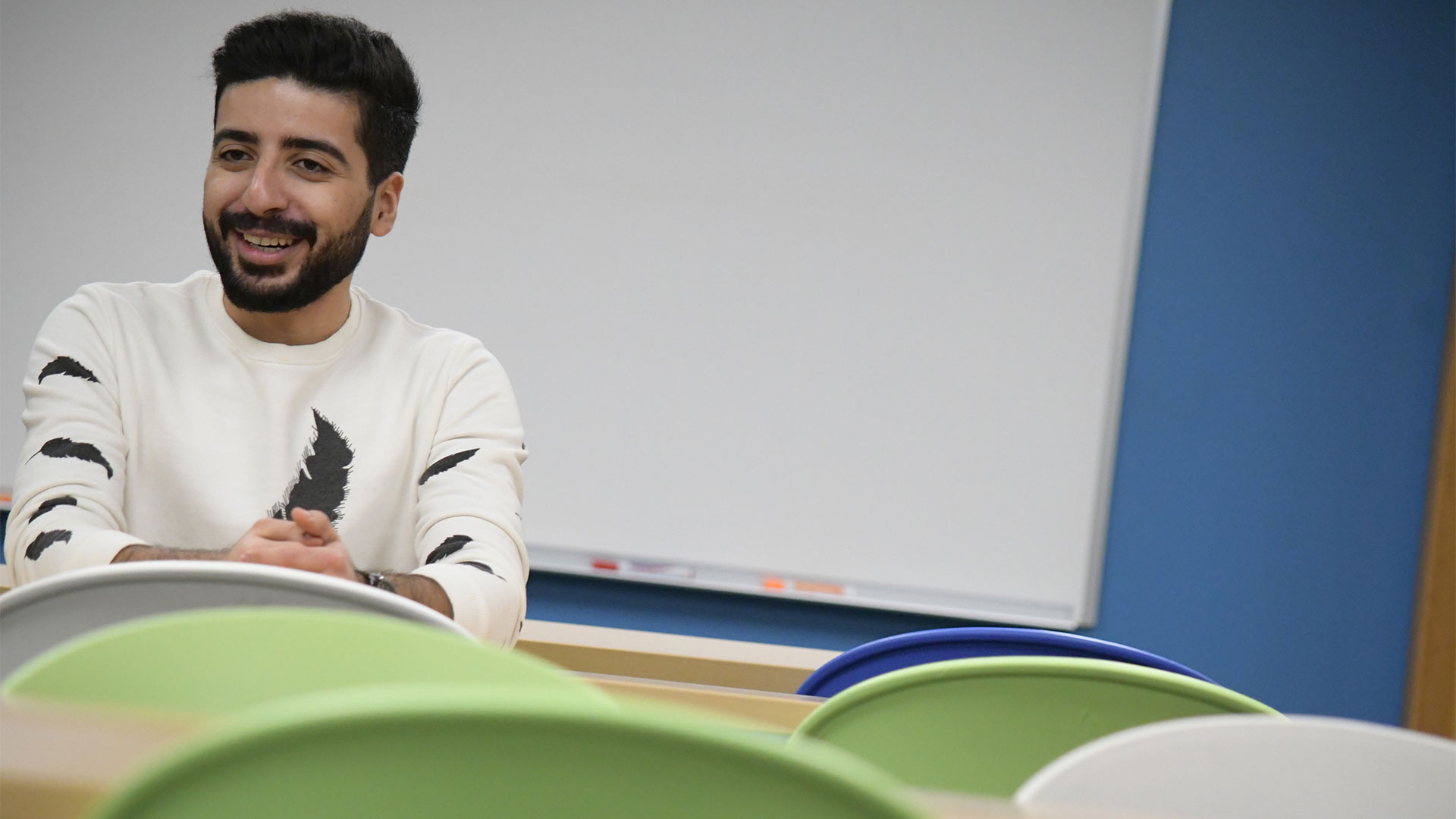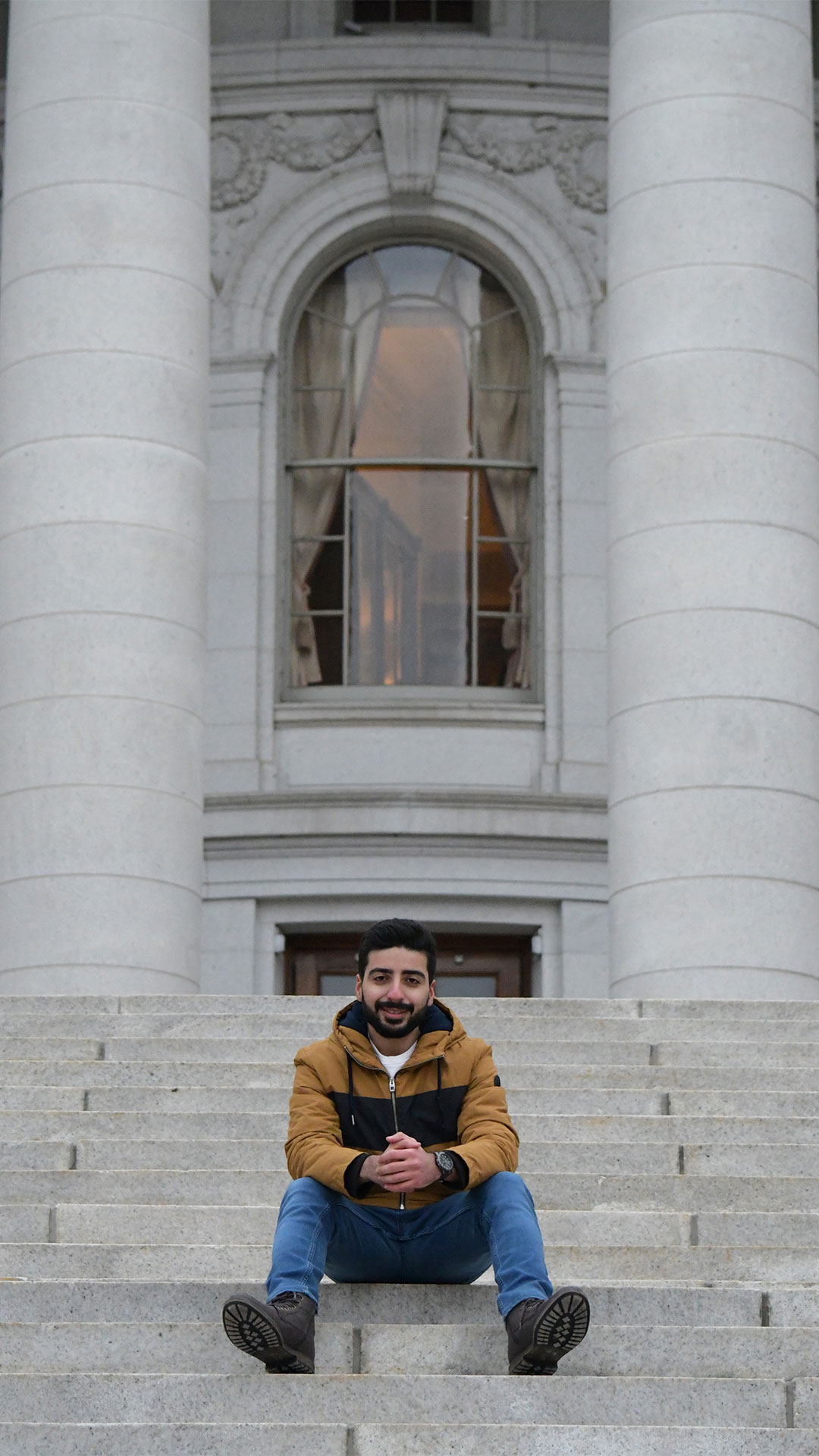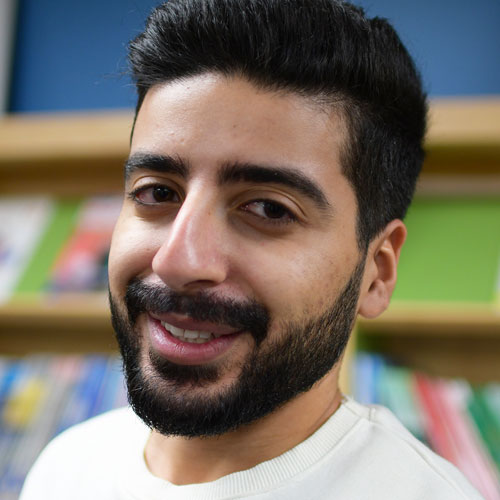 Hussein AlShammari
Hussein came to Wisconsin from Iraq in 2020. He works at an English-learning nonprofit in Madison welcoming and advising students. When he's not at work, you'll find Hussein hiking, biking, or playing soccer with friends. The Capitol is one of his favorite spots.
"I love the bonds that we have fortified and strengthened through our commitment to be connected through our women's group and social events. It really helps solidify, support and improve our own spiritual growth."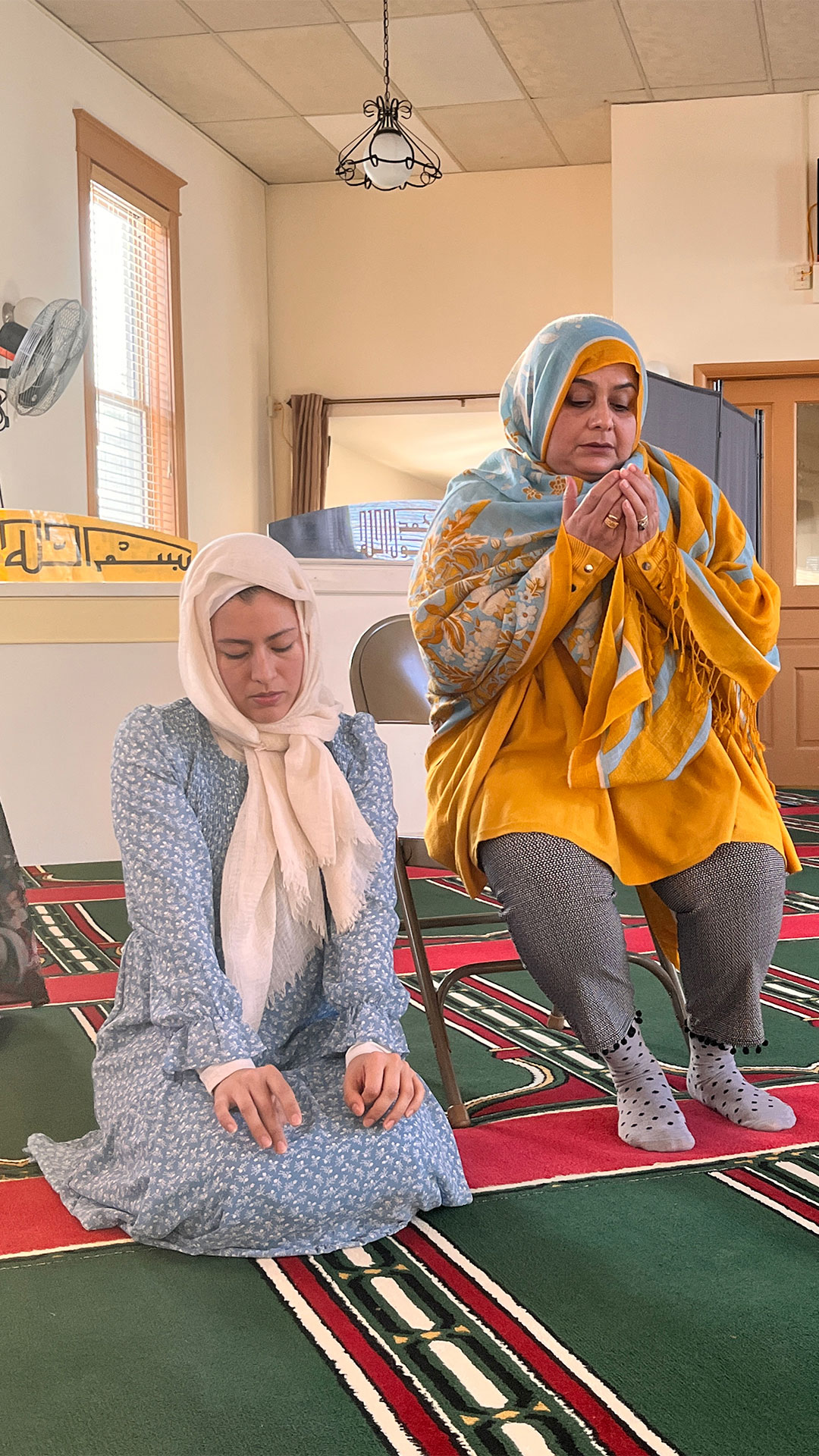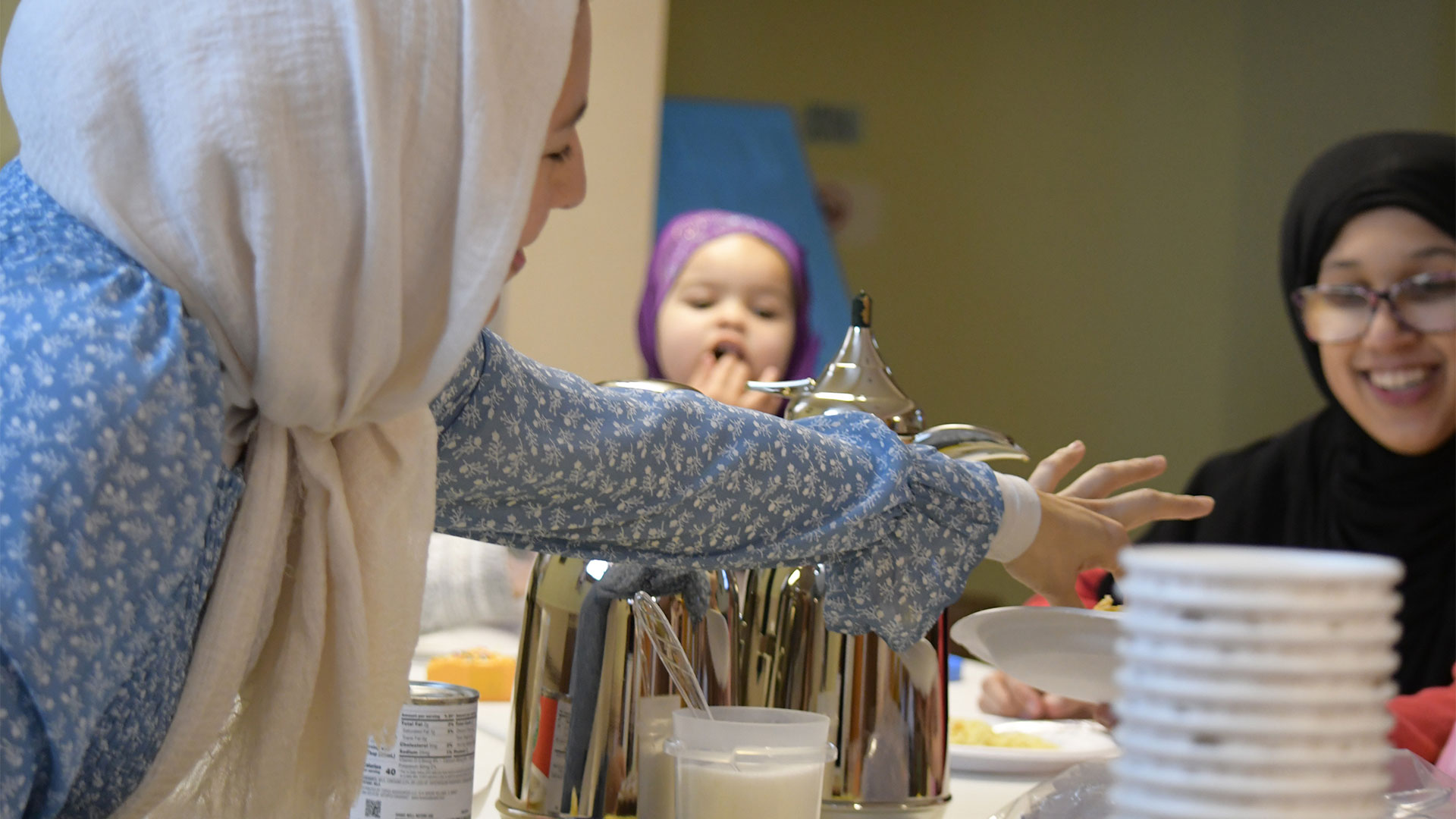 "I personally love our community and the support and love we all share."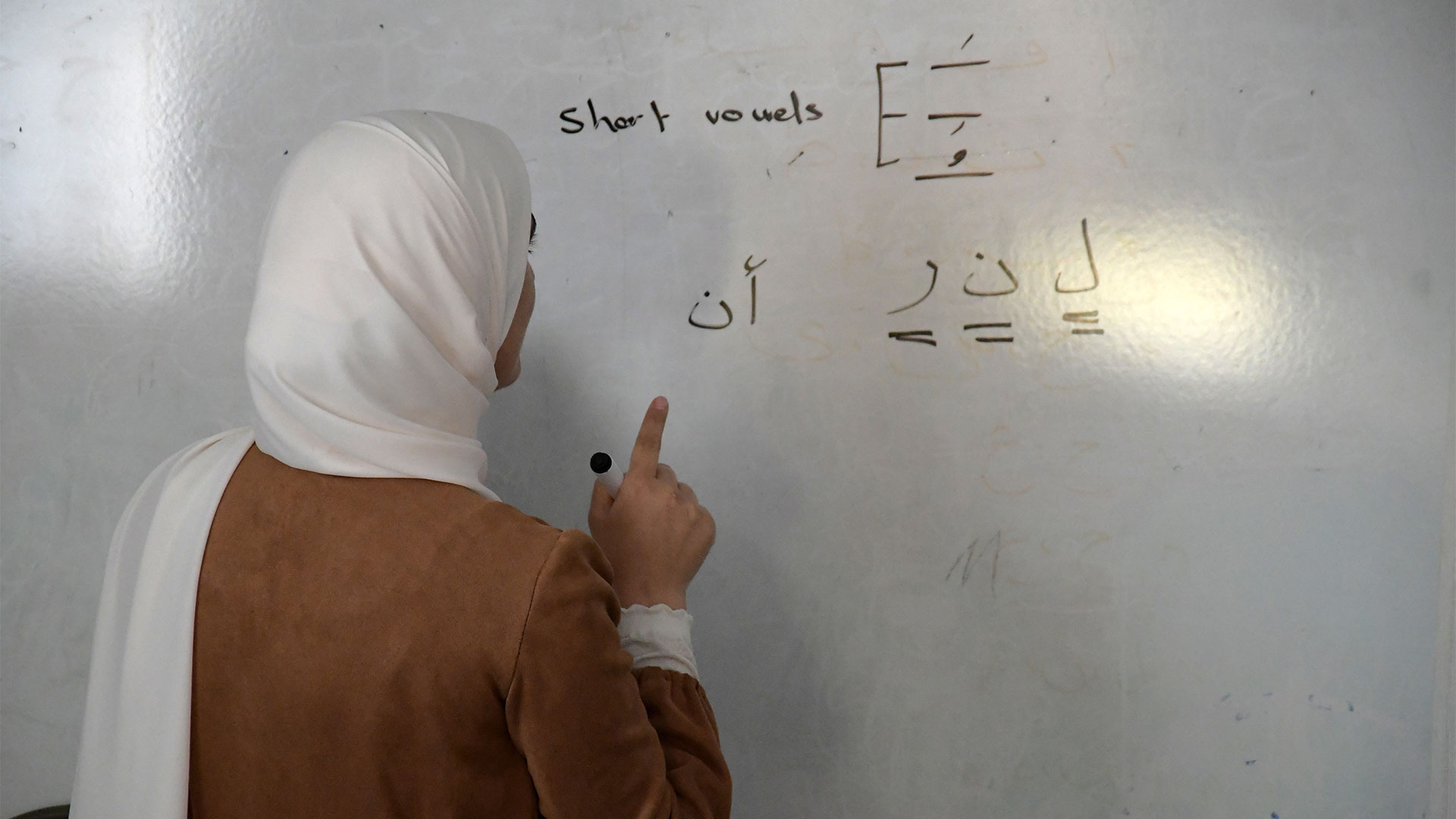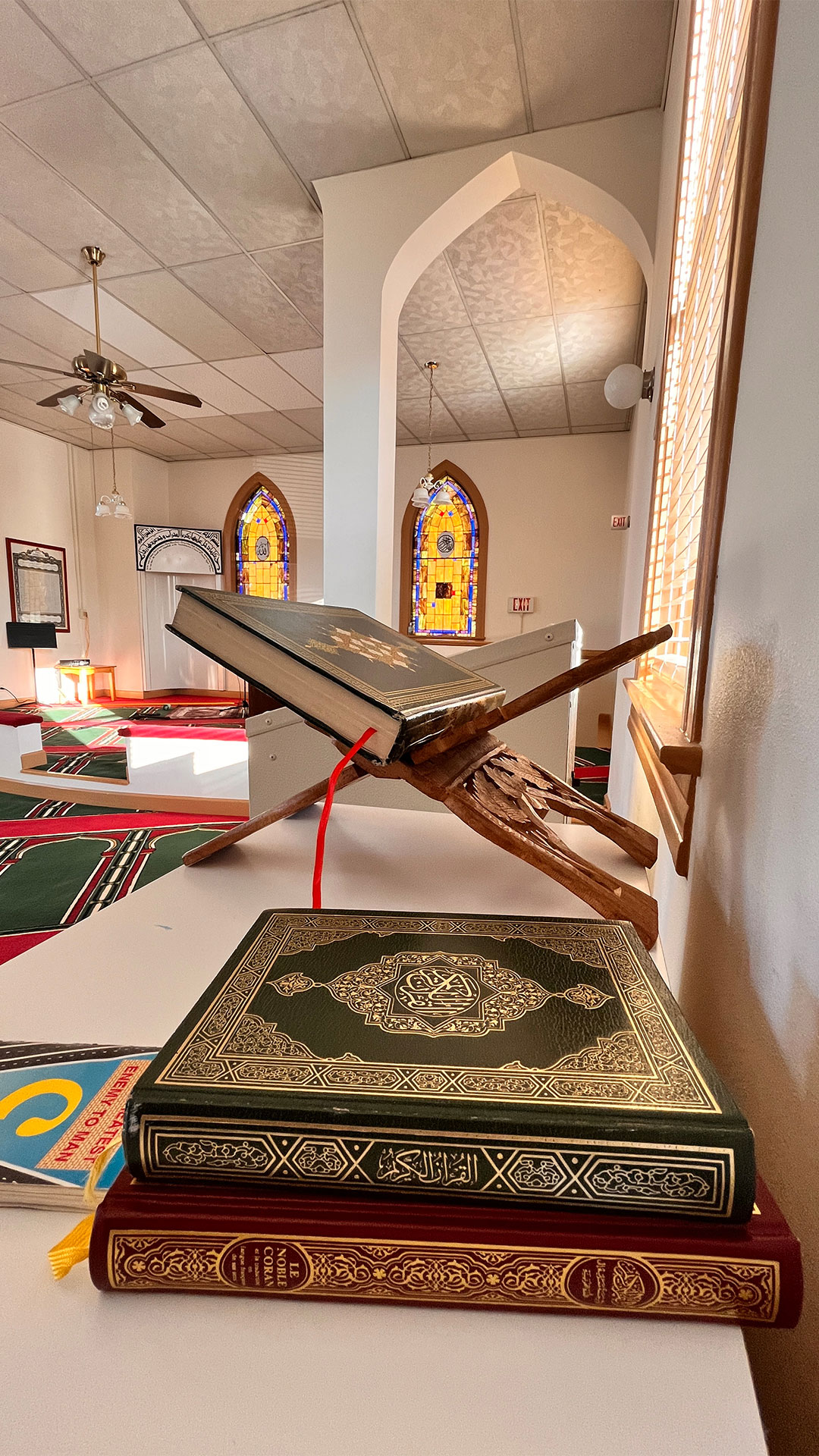 "What I love about our group is the diversity of the sisters who attend. We have Muslim born sisters, sisters that are newer to Islam, and a variety of cultural backgrounds."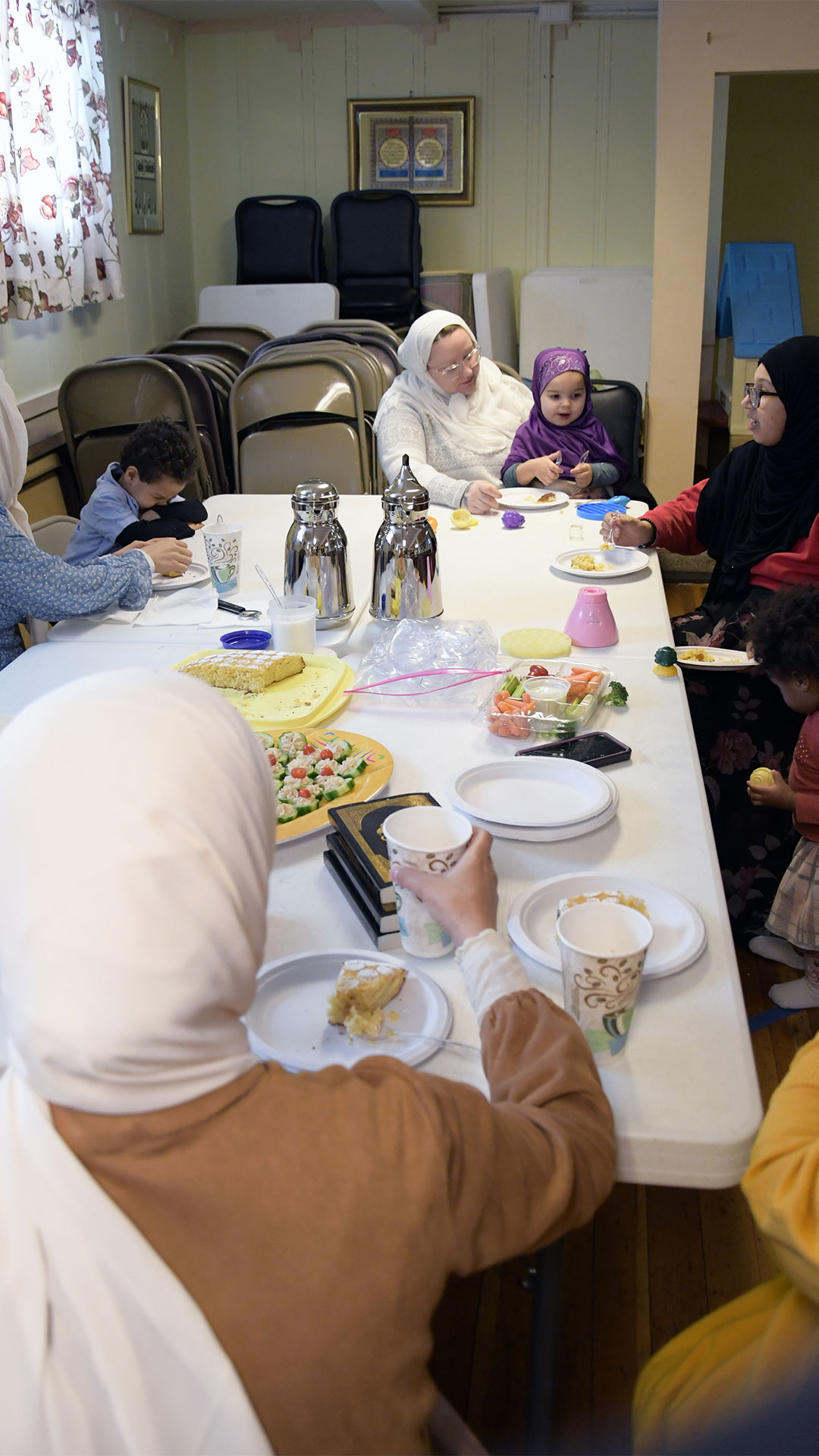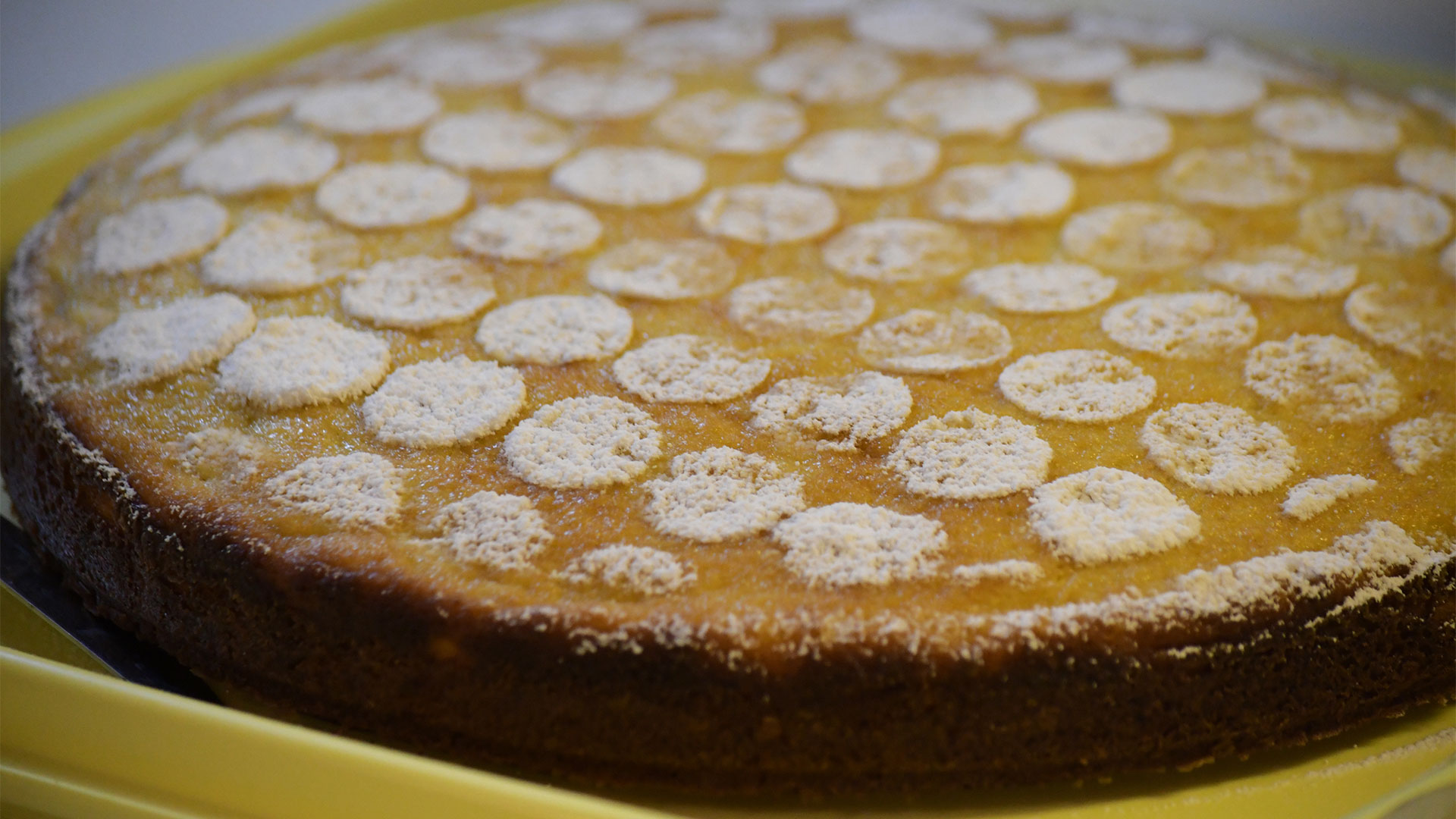 "Our group of Sisters in the Masjid, those pictured and those who were not in attendance, have a very special and unique way of supporting each other and always showing up."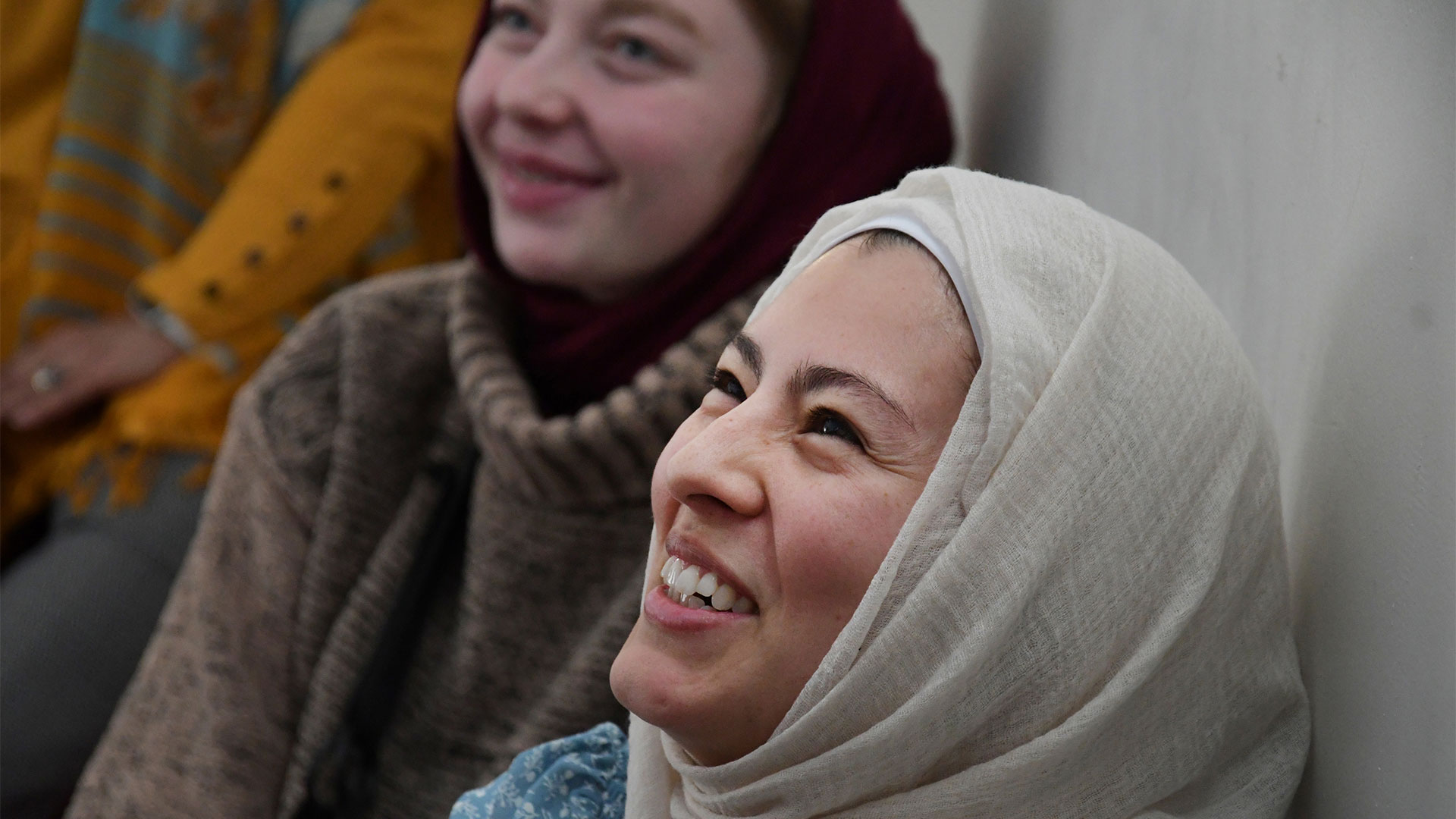 Altoona Women's Group
This group of women meets weekly at the Altoona Masjid after prayers. Together, they study Arabic and recite the Quran. After an hour of learning, they continue their time together with food and conversation. The group has formed close, treasured friendships.
"My hobby is my family. And my wife is the love of my life."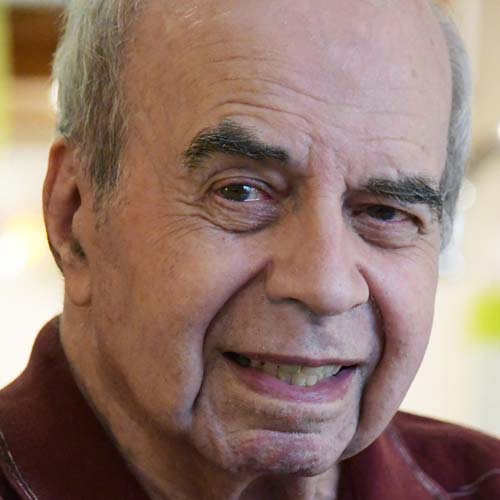 Abed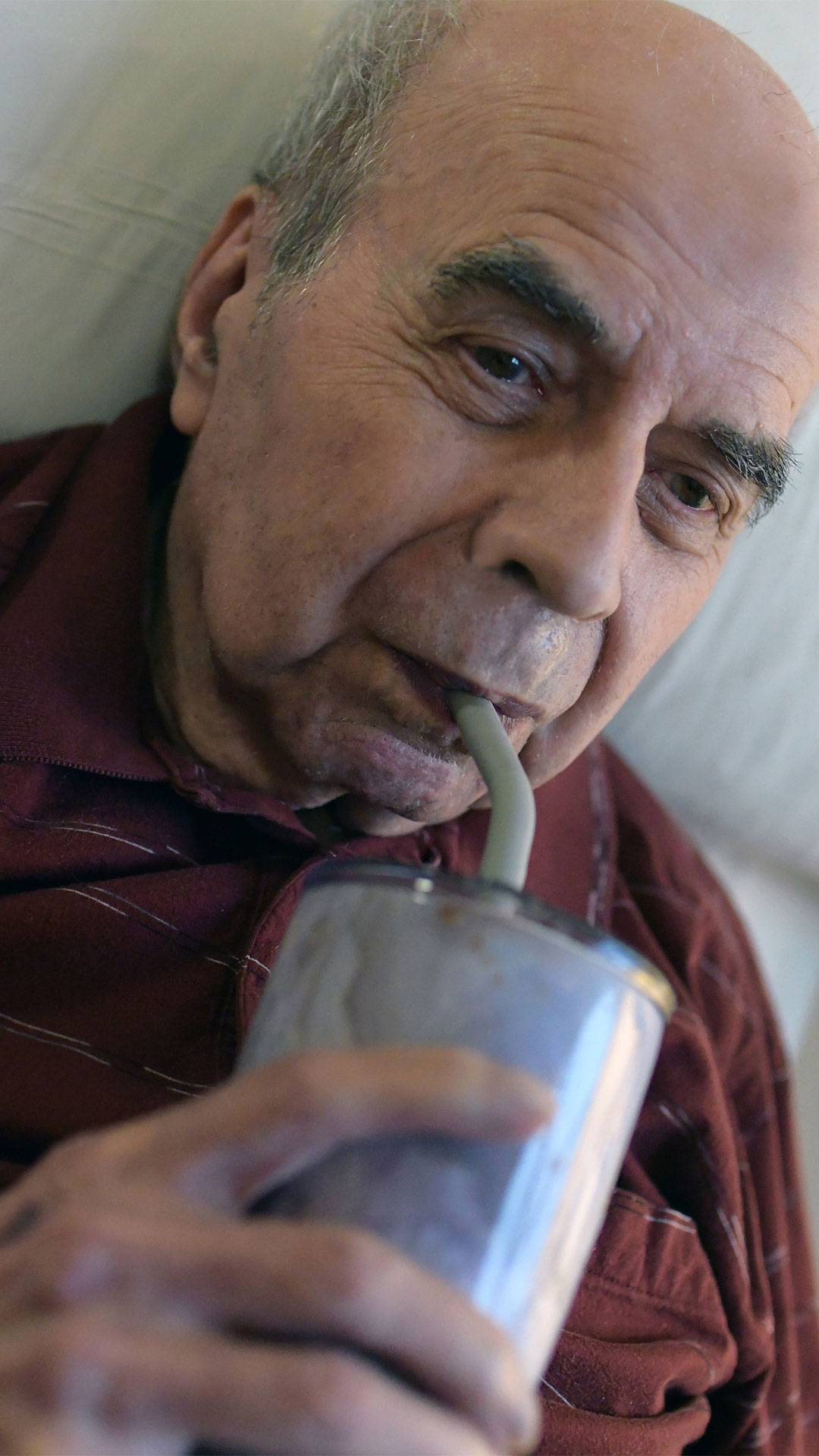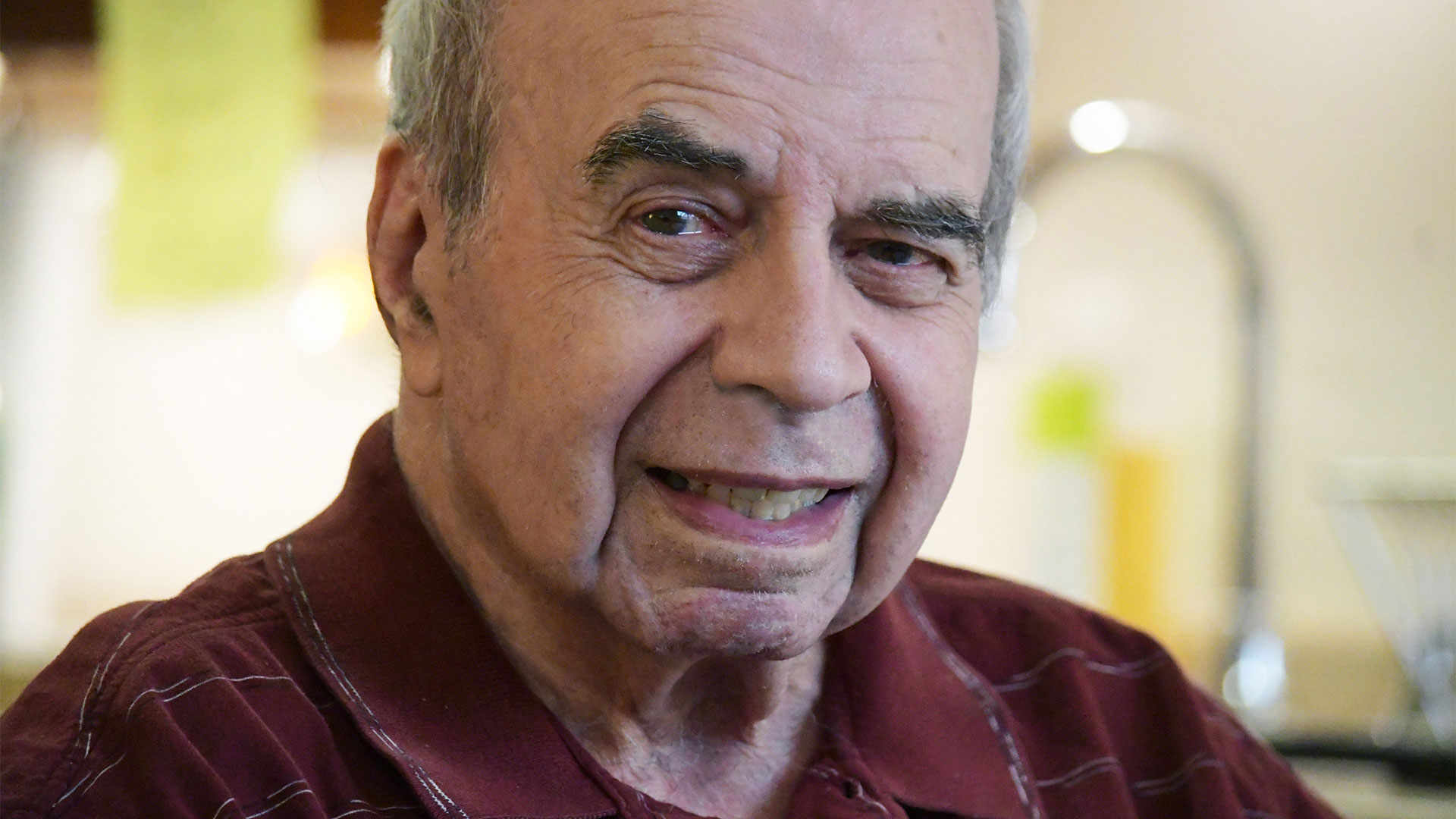 Abed has an entrepreneurial spirit. He's held many jobs throughout his life, including selling kites in Jerusalem at age 12 and owning a gift shop in Milwaukee.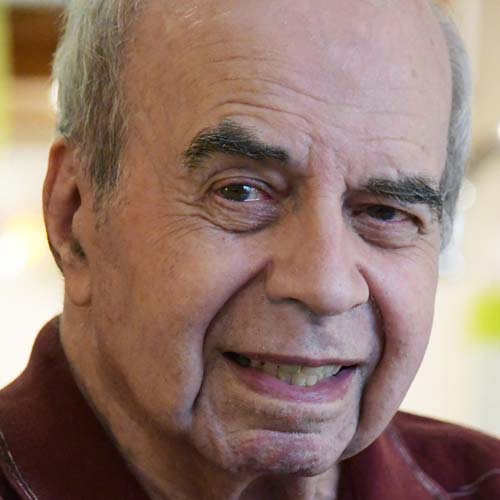 Abed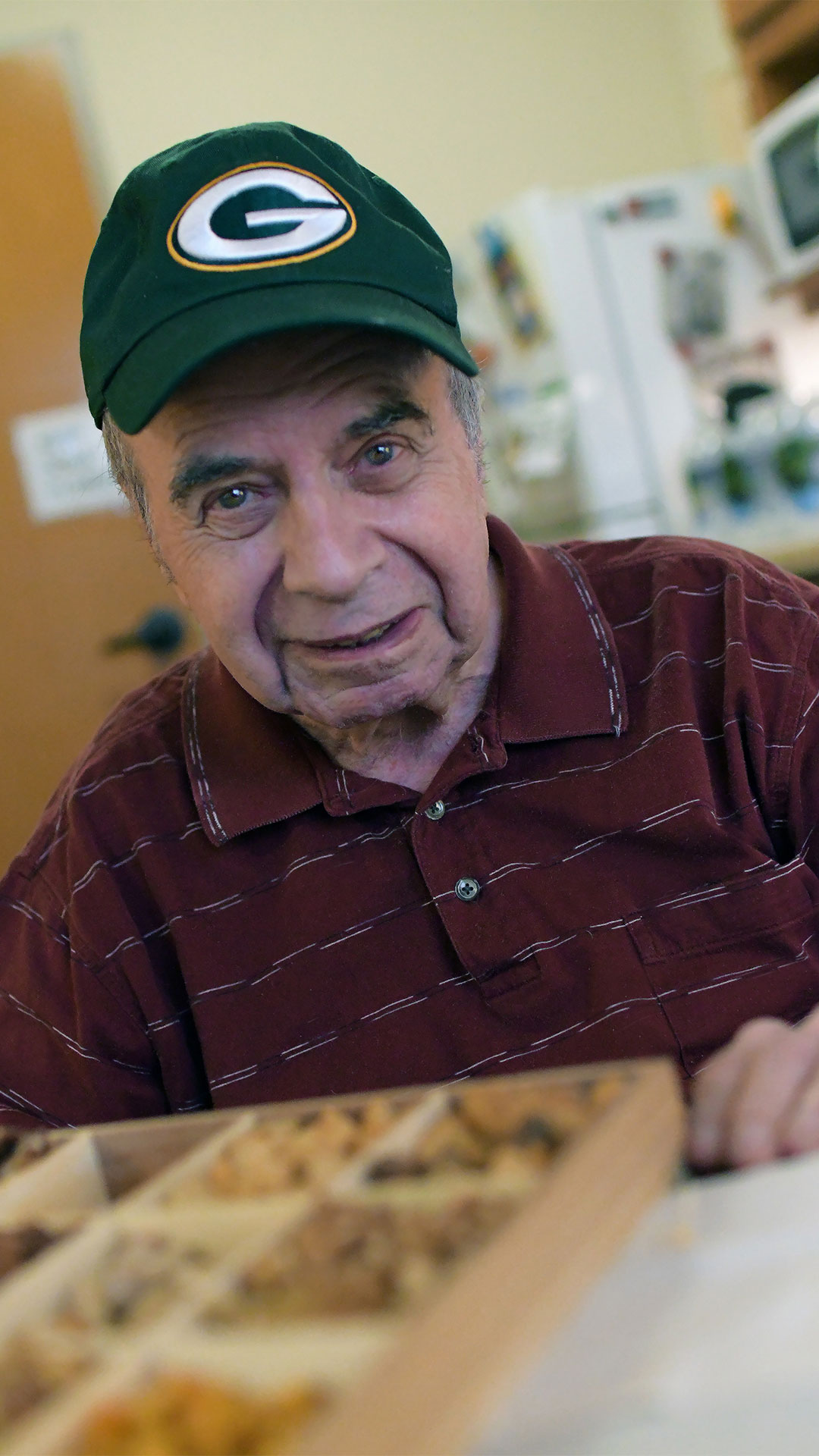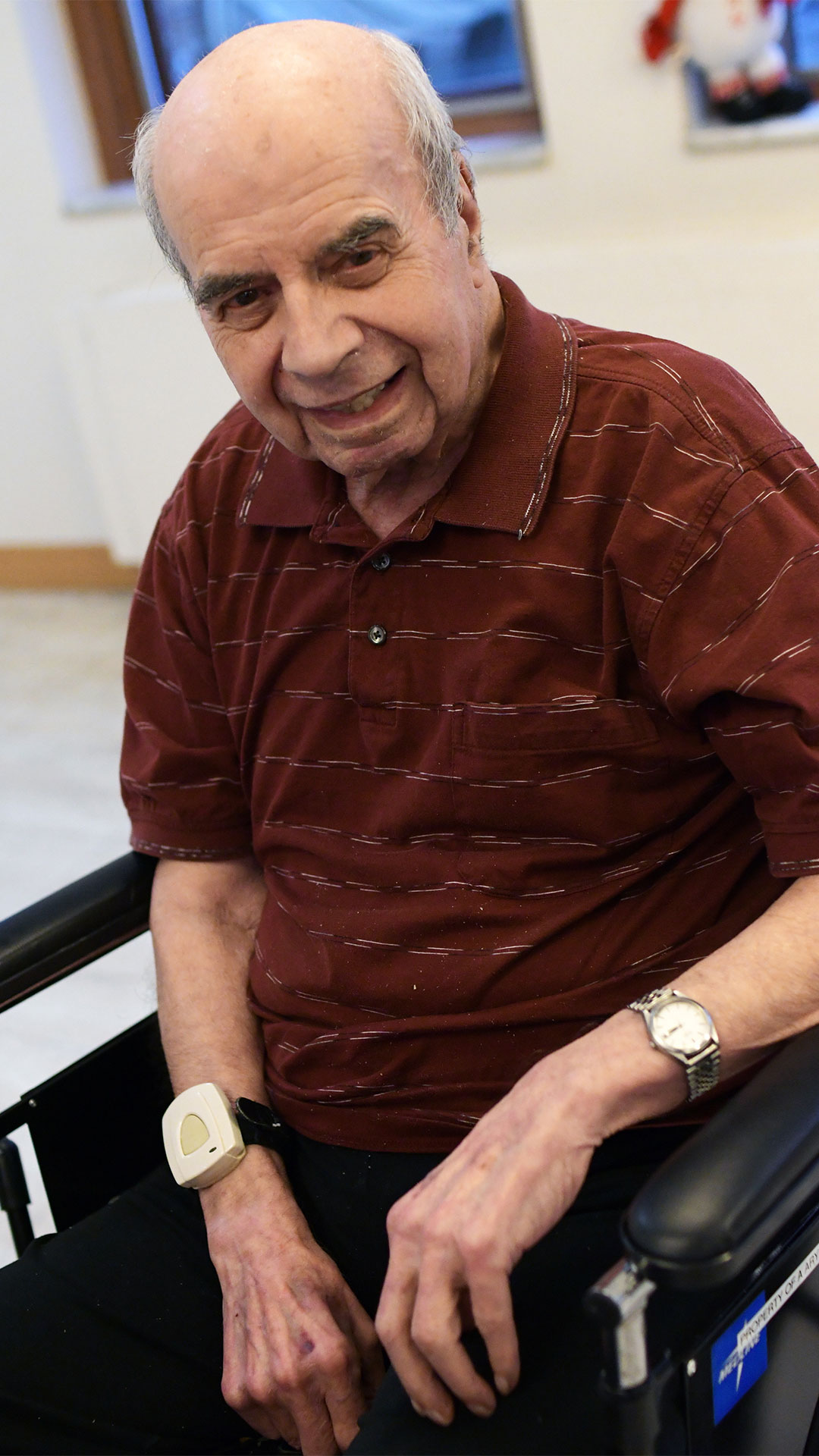 After moving to the US, Abed visited Jerusalem, his homeland, only twice. Each time to help his family there.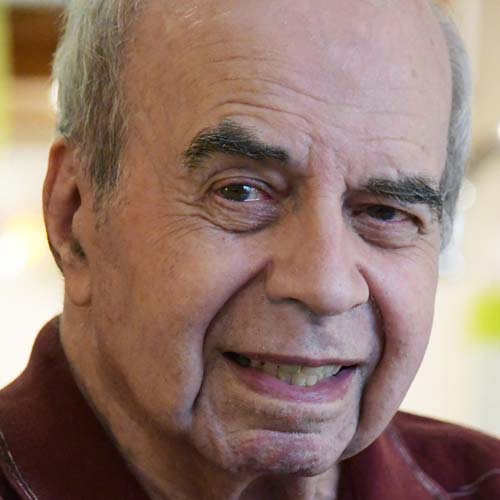 Abed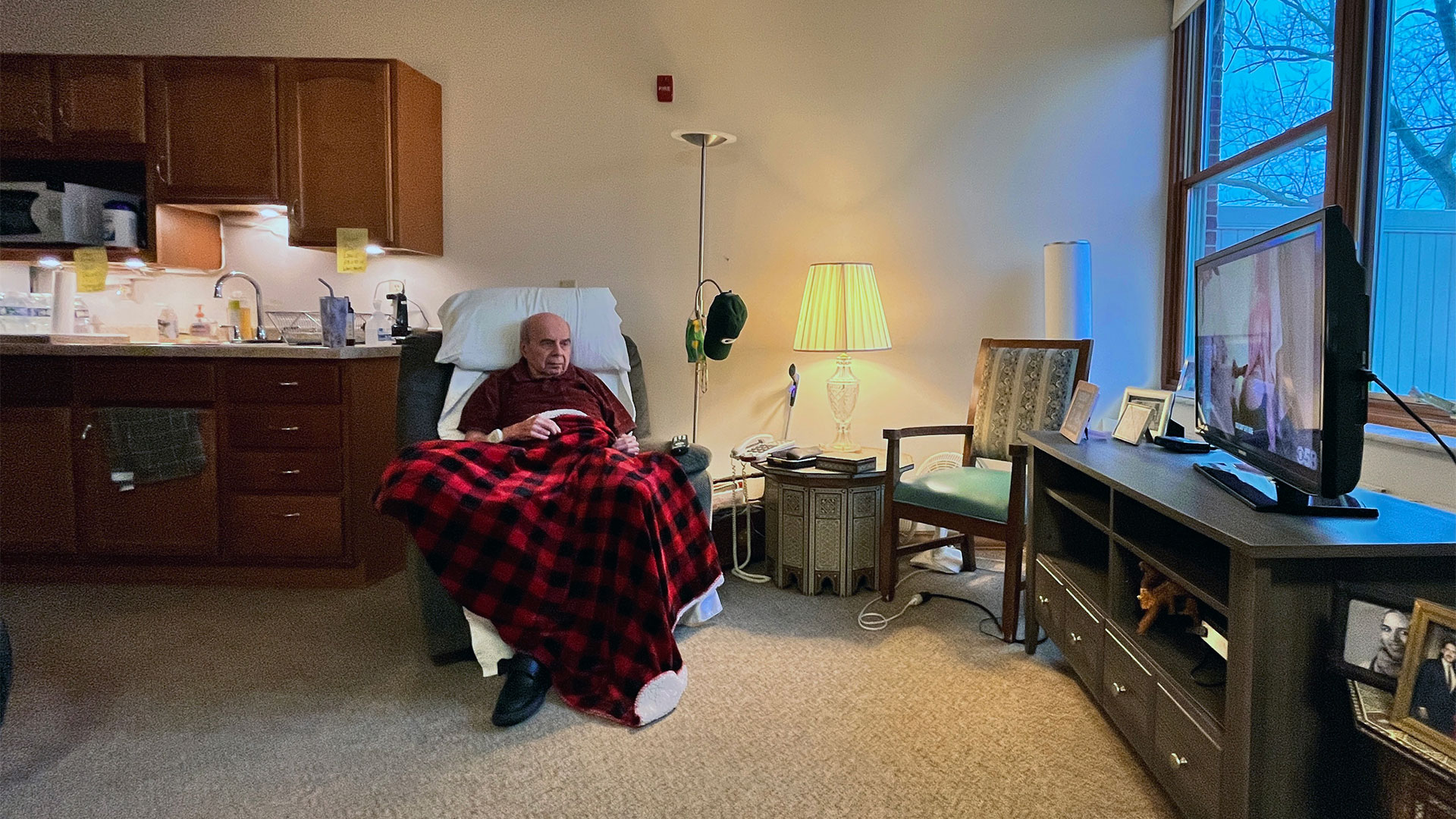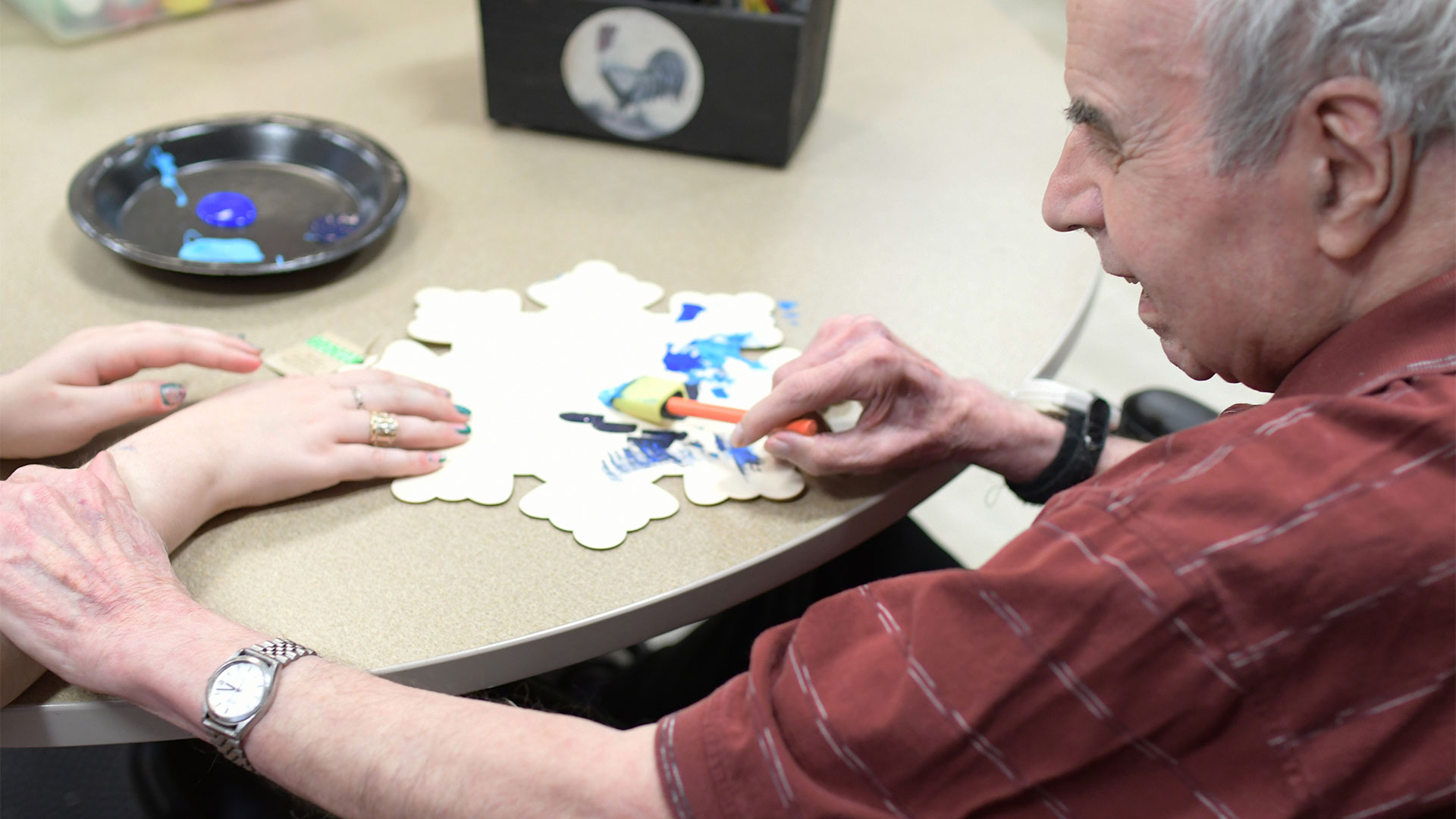 Abed's friends and family love his cooking, and he's especially known for his delicious baklawa.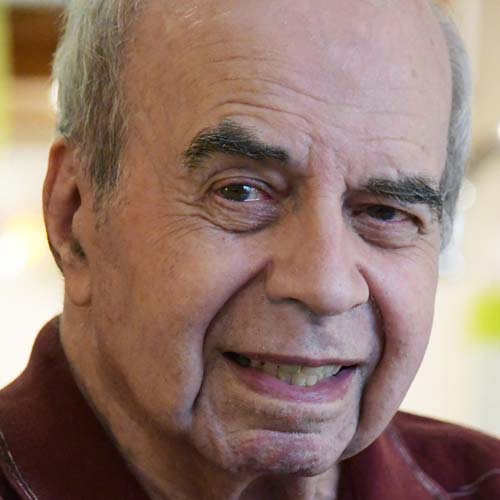 Abed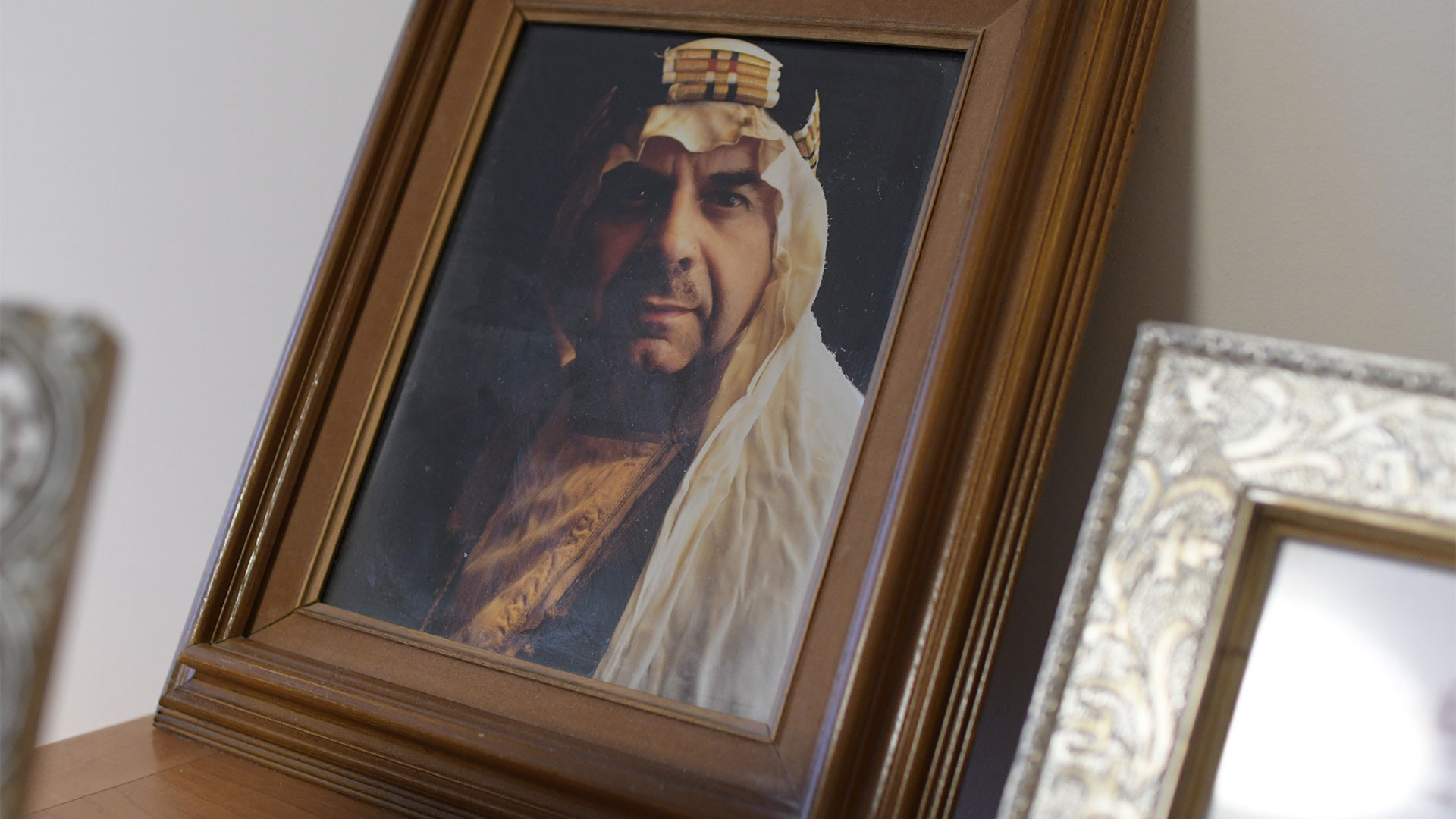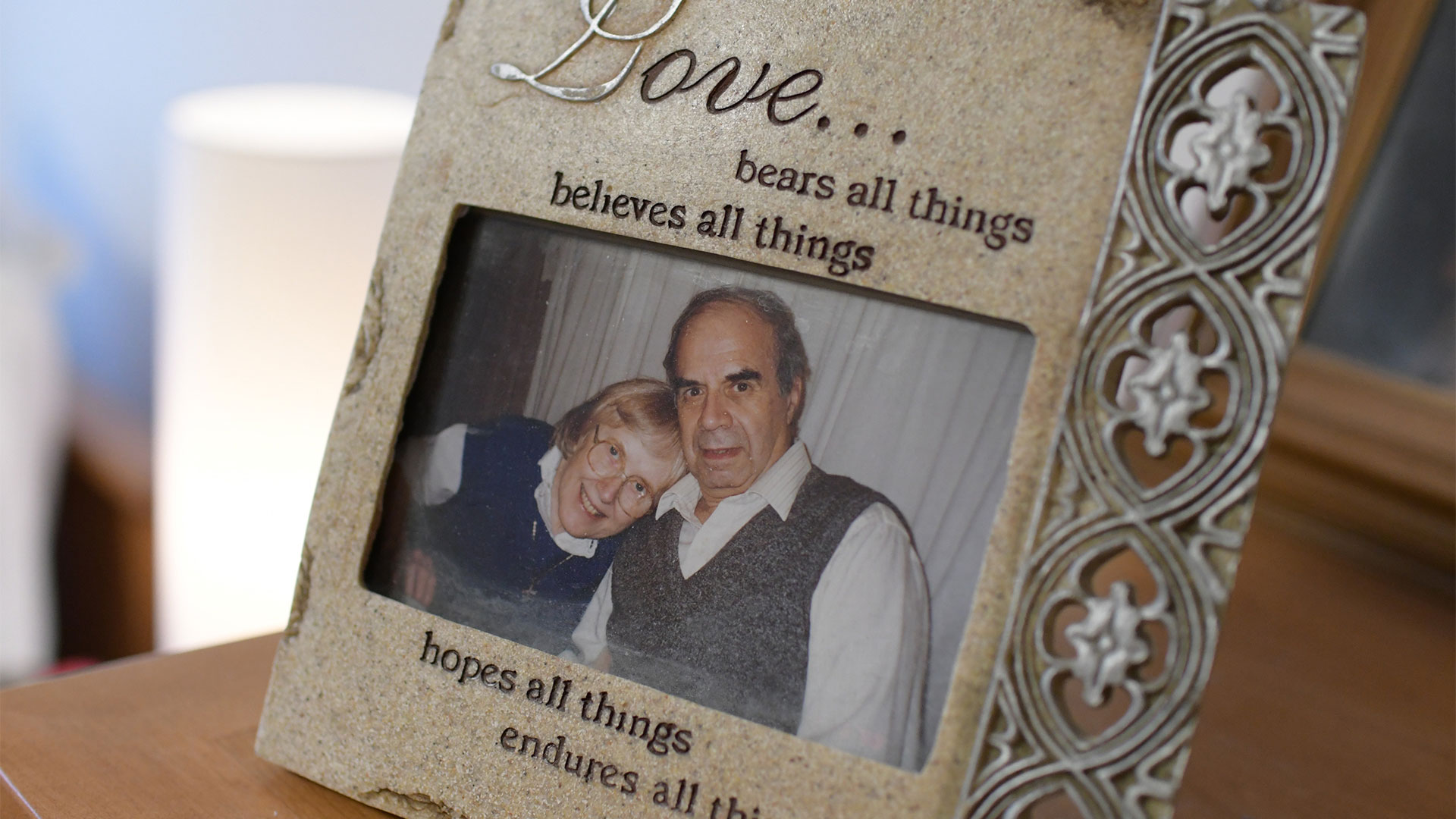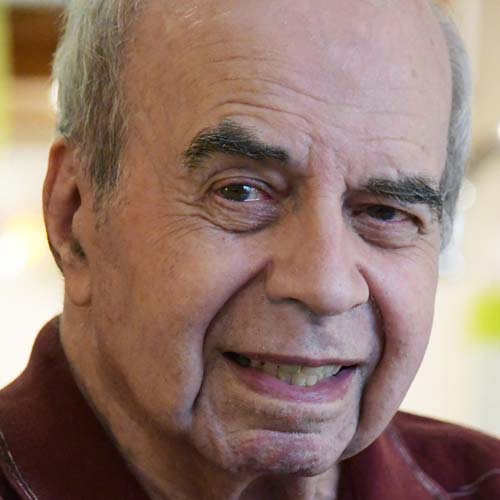 Abed Aryan
Abed came to the US from Jerusalem in the late 1950s in search of new opportunities. He's a talented singer, avid sports fan, and incredible cook. Now at 92, he lives in an assisted living memory care unit in Milwaukee, and he's never stopped being his charming, loving self.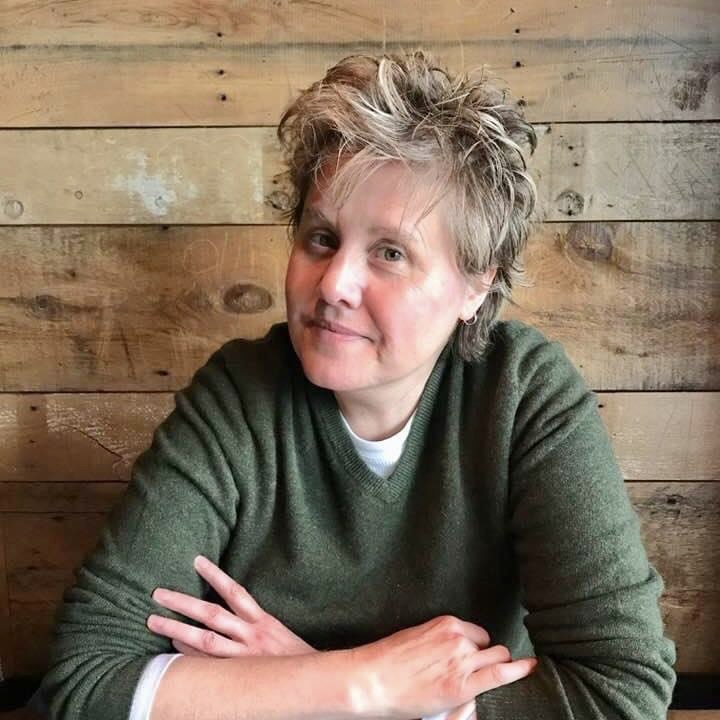 Lila Aryan
Lila was born in Milwaukee to an immigrant Muslim father from Jerusalem and a Kansas farm girl. She's had her own business since 1990 with individuals, nonprofits, and worldwide corporations as clients. She exhibits her fine art photography in galleries.
To learn more about Lila, please visit lilaaryan.com