State Street Mural Project
The Downtown Street Art and Mural Project formed on May 31, 2020 in Madison, Wisconsin following local peaceful protests against police brutality and the killing of George Floyd by Minneapolis police. Civil demonstration in Madison — part of a global cascade of public protest in support of Black Lives — was followed by social unrest resulting in property damage to State Street businesses.
Cities across the nation sustained similar acts of vandalism in May and June, the motivations for which are interpreted variously as inexorable acts of impassioned disobedience over racialized economic oppression, a sign of lawlessness attendant to popular uprising, and anticapitalist dissent.
As owners shuttered their storefronts with plywood on Madison's signature pedestrian thoroughfare — some preemptively and others because of sustained damage — Mayor Satya Rhodes-Conway, along with the president of the Madison Common Council, authorized Madison Arts Program Administrator, Karin Wolf, to develop a response.
Funded by Arts in Public Places Looking Forward, the Downtown Street Art and Mural Project is part of an artist relief initiative that was established to support artists who lost income due to the COVID-19 pandemic and prioritizes artists of color affected by racial violence and injustice. Artists created 70 commissioned murals conveying urgent demands for change and inspiring community dialogue.
Explore the Downtown Street Art and Mural Project in 360°



PBS Wisconsin documented many of the murals and street art along the 100 to 400 blocks of State Street — and the cross streets of Fairchild and Henry Streets — using a 360° camera. These come together in a virtual gallery above to showcase the extraordinary talents of the artists and share their stirring, evocative calls for justice with a wide audience.
To explore the virtual gallery, click the window above and use the arrow keys or the click-and-drag feature of your mouse or trackpad to move around the 360° environment. Clicking on the color-coded circles defined by the legend allows the user to view the artwork on either side of the block, navigate to a new block, and learn more about the artists. Clicking on the sidewalk or street with your mouse arrow, or on the white disks viewable along the ground facilitates moving up or down the block, simulating walking.
Below is an index of the artists showcased in the virtual gallery. We provide direct links to their artwork within the 360° environment, as well as to artist websites and Instagram handles if available.
Further down the page is an additional gallery of 2D, high resolution photographs of murals along the 500-700 blocks of State Street, as well as additional resources.
We hope digital preservation of this important piece of Wisconsin's protest history (and present) calls attention to local BIPOC visual voices. We further hope it engages viewers in thoughtful discussion about the role of public art as a form of resistance, as well as in nuanced debate over how a society should situate the value of human dignity relative to the value of property.
State Street Blocks 500-700 and Cross Streets: Additional Photographs
Click on the image below for a story map which consists of 2D high resolution photographs of many of the protest murals along State Street that PBS Wisconsin was unable to capture using our 360° camera, including works of art on the 500-700 blocks of State (often referred to as "lower State Street") and various cross streets.
MORE FROM WISCONSIN PUBLIC MEDIA AND UW-MADISON
PBS ON THE ART OF ACTIVISM, GRIEF AND GRIEVANCE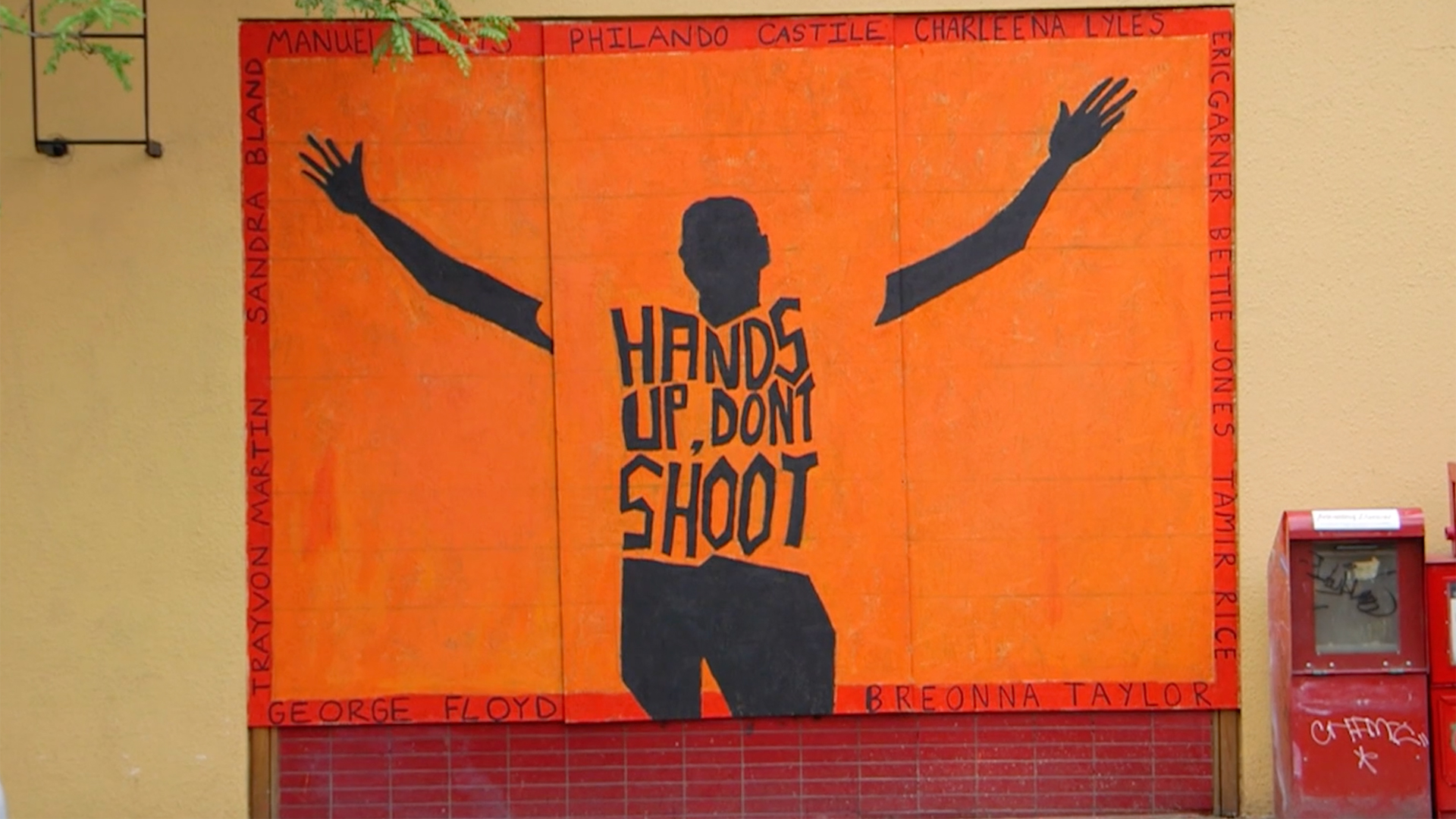 A look at how storefront mural art evolved in Seattle during the dual-pandemics of the coronavirus and racism.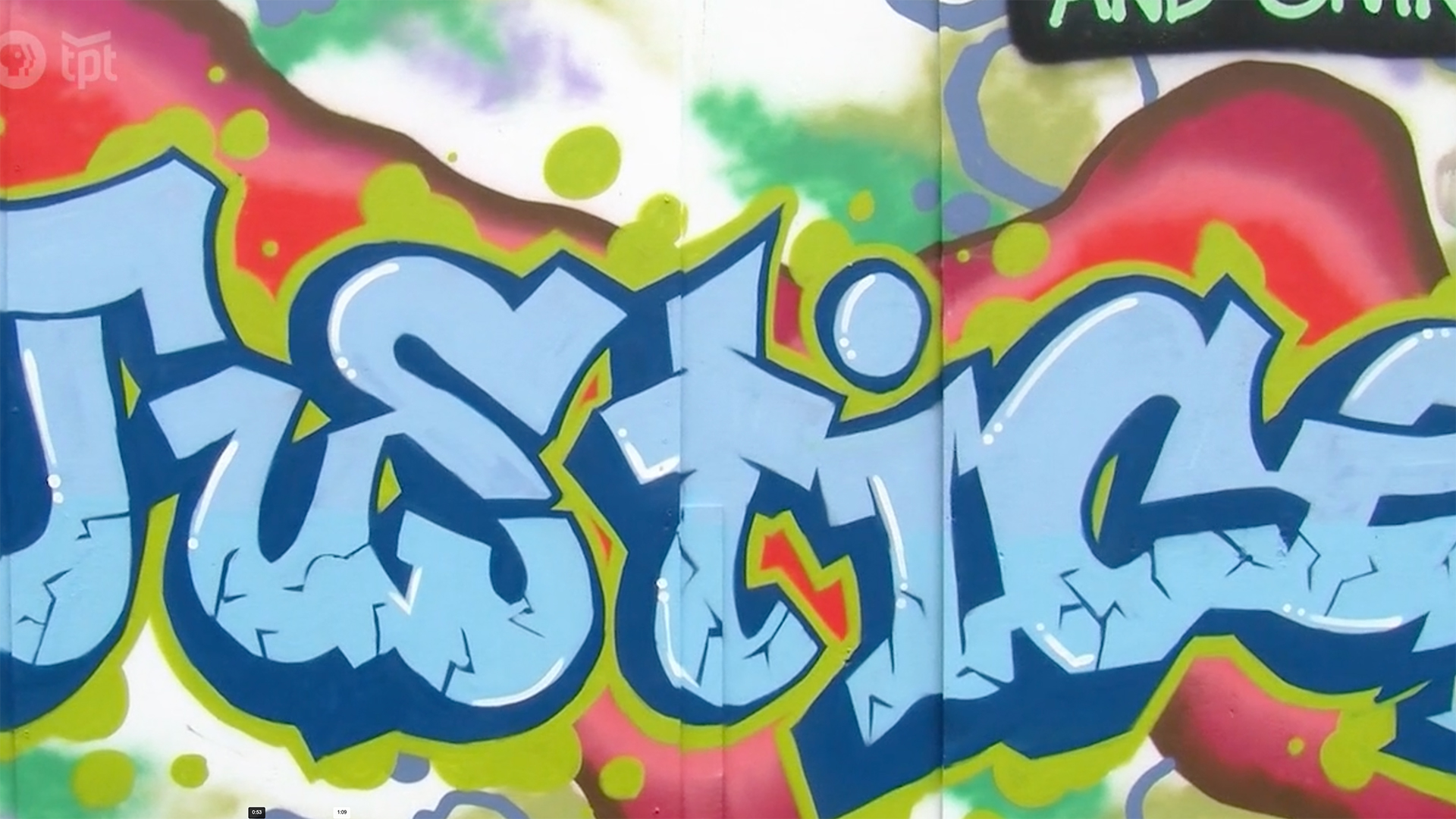 A Minnesota data project documenting protest art inspired by the killing of George Floyd and antiracist uprisings.