LIVE BETTER. LONGER. This is the driving philosophy behind Quick Fit With Cassy. Led by Cassy Vieth, a professional fitness trainer and instructor from Spring Green, Quick Fit focuses on gentle, zero-impact stretching and strengthening performed in short workouts of ten minutes or less. All you need is a sturdy chair and a shared belief that life is movement.
These videos are designed to help improve and maintain muscle and joint health. They do not replace physical therapy or exercises prescribed by your physician. Not all exercises are suitable for everyone. Consult your physician before beginning this exercise program.
"
You're only one workout away from a better mood.

"
—Cassy Vieth
Neck, Shoulders & Upper Back
"Focus on consistency. Maintaining consistent workouts, a little every day, is the fundamental base from which your fitness grows."
—Cassy Vieth
"Keeping a promise to yourself – a fitness promise, or any other sort – is as important as keeping a promise to others."
—Cassy Vieth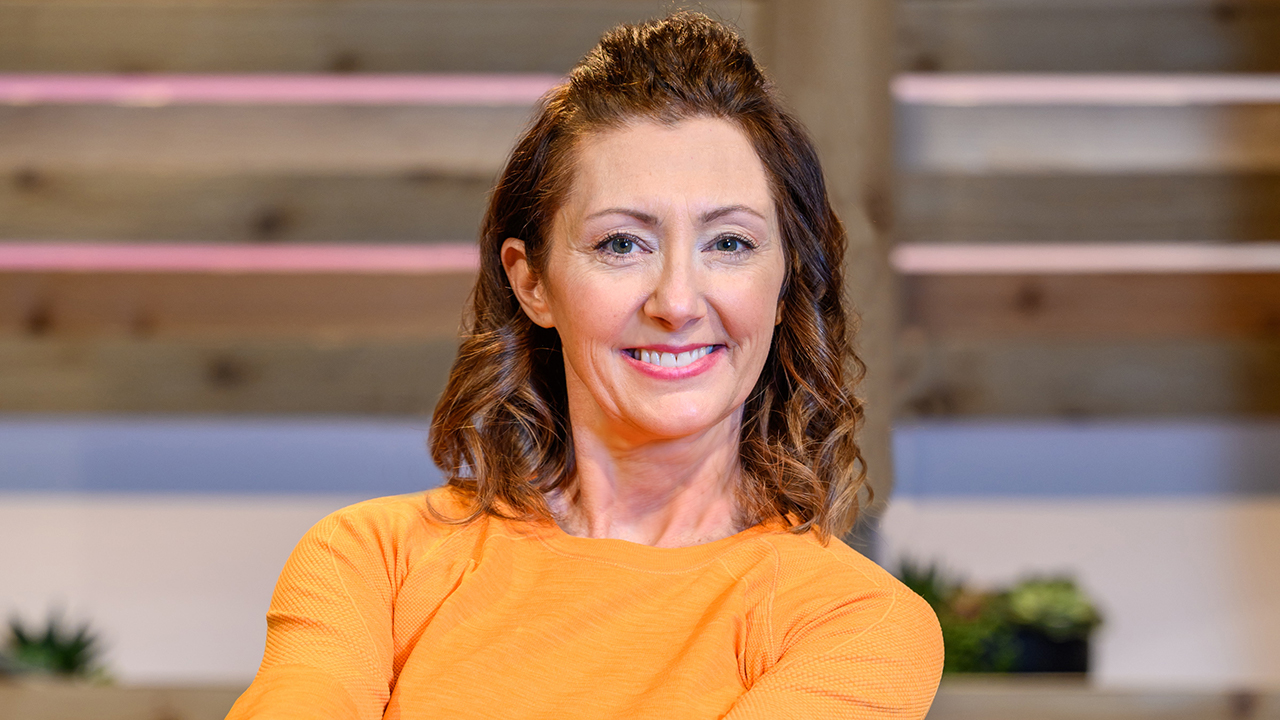 Cassy Vieth is a Wisconsin based fitness educator and instructor. Quick Fit With Cassy reflects her decades of experience translating techniques of corrective movement for her students and community. She is passionate about demonstrating that a daily practice of gentle, easy movement empowers all of us — at every age — to live better, longer.
Through her years of training, Cassy has identified a need for accessible, daily-maintenance workouts for an array of health goals like joint healing, improved balance, coordination and agility, and reducing tension from sitting all day. In response, she designed special zero impact classes she offers on her Move With Cassy YouTube Channel.
Quick Fit With Cassy on PBS Wisconsin combines elements of these classes in a routine that can be done in ten minutes or less. Free and accessible on pbswisconsin.org/quickfit, the series is for people of all ages hoping to keep doing the things they love, stay on top of self-care, and reduce pain and tension from occupational stress. Grandmothers and grandsons, office workers and long haul truckers, motorcyclists and bicyclists — Quick Fit With Cassy is for everyone.
PBS Wisconsin is thrilled to partner with Cassy. She is well-practiced in sharing her knowledge with her community. Quick Fit With Cassy allows us to extend her expertise to the entire state, to help Wisconsin live better, longer.
"
I believe we need to repair, prevent and maintain. Repair our overstressed and underused muscles and joints. Prevent further injury. Maintain a level of fitness to live a life with energy.

"
—Cassy Vieth