Jon Miskowski
Director of Television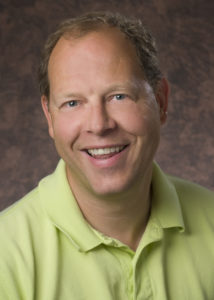 Download Image
800 X 1120
526.38 KB
---
Jon Miskowski is Director of Television at PBS Wisconsin, leading the six-station PBS Wisconsin network that includes four multicast channels, Wisconsin productions, online and digital services, PBS Wisconsin's Pre-kindergarten-12th grade education service and community engagement.
He previously held the position of Director of Development at PBS Wisconsin for 15 years, where he oversaw all of PBS Wisconsin's fundraising activities. During that time, Miskowski also served as Executive Director of Friends of Wisconsin Public Television, the citizen support group for PBS Wisconsin.
While at PBS Wisconsin, Miskowski has been instrumental in the creation and development of a number community projects including Wisconsin World War II Stories, Wisconsin Vietnam War Stories and LZ Lambeau: Welcoming Home Wisconsin's Vietnam Veterans, the Wisconsin Hometown Stories series, Wisconsin Tribal Histories, Vel Phillips: Dream Big Dreams, Wisconsin Quilts and The Great Wisconsin Quilt Show.
In addition, Miskowski has been a leader of the reinvention of PBS Wisconsin Education, a service providing teacher training and media for Wisconsin classrooms, educators and students. This work has included Wisconsin First Nations education resources, the Timothy William Trout Education Innovation Lab at the University of Wisconsin-Madison, and WPT's first educational video game, Jo Wilder and The Capitol Case.
Miskowski is a native of Stevens Point. He also previously worked at WGBY public television for Western New England in Massachusetts. He is the recipient of the 2009 C. Scott Elliott Development Professional of the Year Award from PBS.
Phone: 608-263-0299
Email: [email protected]