Boosters for COVID-19 are seeing a slow uptake in Wisconsin, nationwide
Awareness about an updated bivalent vaccine for Omicron coronavirus variants is limited and their uptake has been slow in the first month since their release, prompting health officials to warn about the potential for another winter wave of infections.
October 13, 2022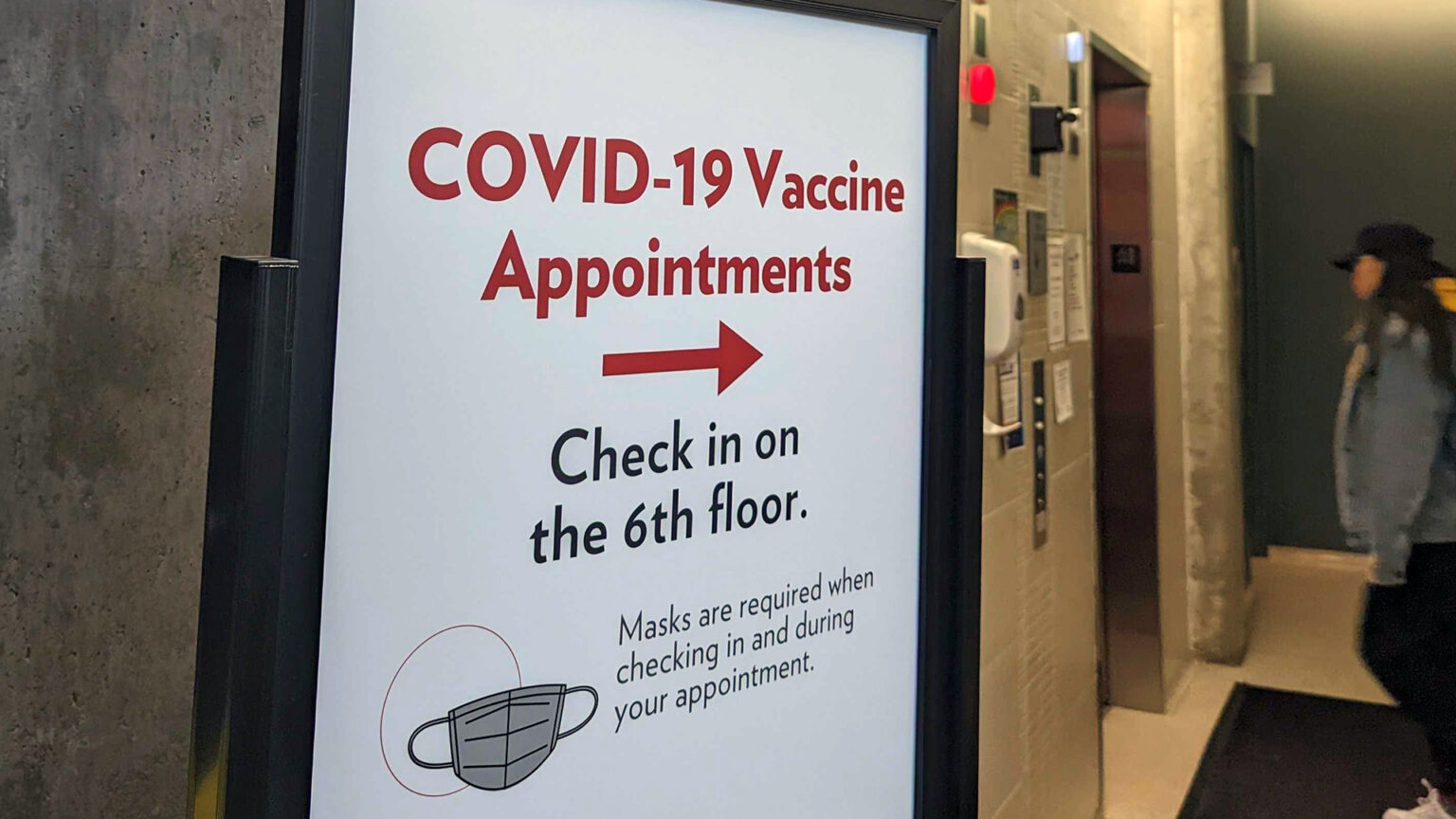 ---
A nationwide survey released at the end of September found that many Americans don't know that they can get an updated type of COVID-19 booster vaccine to protect against the most widespread and most contagious strains of the virus.
Dr. Ben Weston, chief health policy advisor for Milwaukee County, said that lack of knowledge – as well as another surge of coronavirus infections in Europe – is concerning.
"The recent survey from the Kaiser Family Foundation showed that more than half of adults in the U.S. have heard little to nothing about the new bivalent booster vaccines," said Weston, who added that he's encountered this troubling information gap first-hand in conversations "with community members and at the bedside with patients in the emergency department."
Weston said medical professionals and government authorities "have failed to effectively communicate the importance and the benefits of maintaining immunity through boosters."
Approved for use by the U.S. Food and Drug Administration on Aug. 31, these bivalent booster shots protect against some Omicron sub-variants that have proven to be more infectious than the earlier forms of the virus. The Centers for Disease Control and Prevention has recommended that all adults get a bivalent COVID-19 booster two months after they complete their primary vaccine series.
There are two bivalent boosters released by drug manufacturers Pfizer-BioNTECH and Moderna, companies that have been at the forefront of COVID-19 vaccine development. The FDA approved the Moderna bivalent booster for anyone 6 years old and older while the Pfizer-BioNTECH booster is approved for those 5 and older.
Declining vax rates in Wisconsin
The availability of these bivalent boosters coincides with a significant drop in the number of Wisconsin residents getting the follow-up shots.
According to vaccine data from the state Department of Health Services, about 1,500 to 3,000 Wisconsin residents were getting a booster shot each day during August. Then, in early September, that number began to dip significantly and since fell to an average number of boosters administered being less than 200 per day as of Oct. 11.
As of mid-October, almost 62% of Wisconsin residents have completed their initial round of COVID-19 vaccinations but only just more than 35% have received any type of booster.
Although numbers for exactly how many Wisconsin residents have gotten the new bivalent booster are not yet available, the nationwide number is minimal. According to the CDC, only around 5% of those eligible for the new booster dose have received it.
Weston noted that while vaccinations and the number of booster shots being given have slowed considerably, there hasn't been a fall surge in new infections so far. As of Oct. 12, the weekly average for confirmed new coronavirus cases in the state is less than 900 per day.
"The reason we're seeing that is that two things have happened at the same time: We've had a stable variant in BA.5 [an Omicron variant] and we've had relatively high rates of immunity because of infection, because of vaccination," said Weston.
But that immunity will most certainly fade, he added.
"What happens next is a new variant – every several months a new variant that's quite different comes along. At some point that will happen and we want to be ready," explained Weston, who is also an associate professor of emergency medicine at the Medical College of Wisconsin. "And the way to be ready is to keep our immunity high and the safest, most effective way to keep our immunity high as an individual, but also as a community, is to continue to get vaccinated and get boosted."
To help avoid another winter surge like the state saw at the end of 2021 when nearly 100 people per day died from COVID-19 in December, Weston urged that everyone who can get the booster shot should make an appointment immediately.
"If you're 12 or older and more than three months out from your last vaccine dose or covid infection, you should get boosted," he said.
Weston noted that most people have had very mild reactions to the booster that include a sore arm like he had.
"I'm confident in the safety of the new booster," said Weston. "The mechanism of action has not changed when compared to hundreds of millions of doses of the original vaccines that have been administered safely and effectively."
There's nothing special people need to do to get the new booster to protect against Omicron and other variants that cause COVID-19 infections, Weston added.
"The previous boosters are no longer being given," he said. "So if you go and you get the booster, it should be the bivalent vaccine."
---
Recent Here & Now
//php dynamic_sidebar( 'news-sidebar-2' ); ?>