GREETINGS FROM THE GARDEN. Hosted by gardener and horticulturist Ben Futa, Let's Grow Stuff is designed to help the beginning gardener learn the tools of successful vegetable and herb gardening. Each episode provides quick and easy techniques to make growing fun!
Let's Grow Stuff is back with new episodes and blog posts in 2021 to help you plan and garden this growing season! Visit this page to stream on-demand or watch episodes on our PBS Wisconsin Facebook page or YouTube Channel.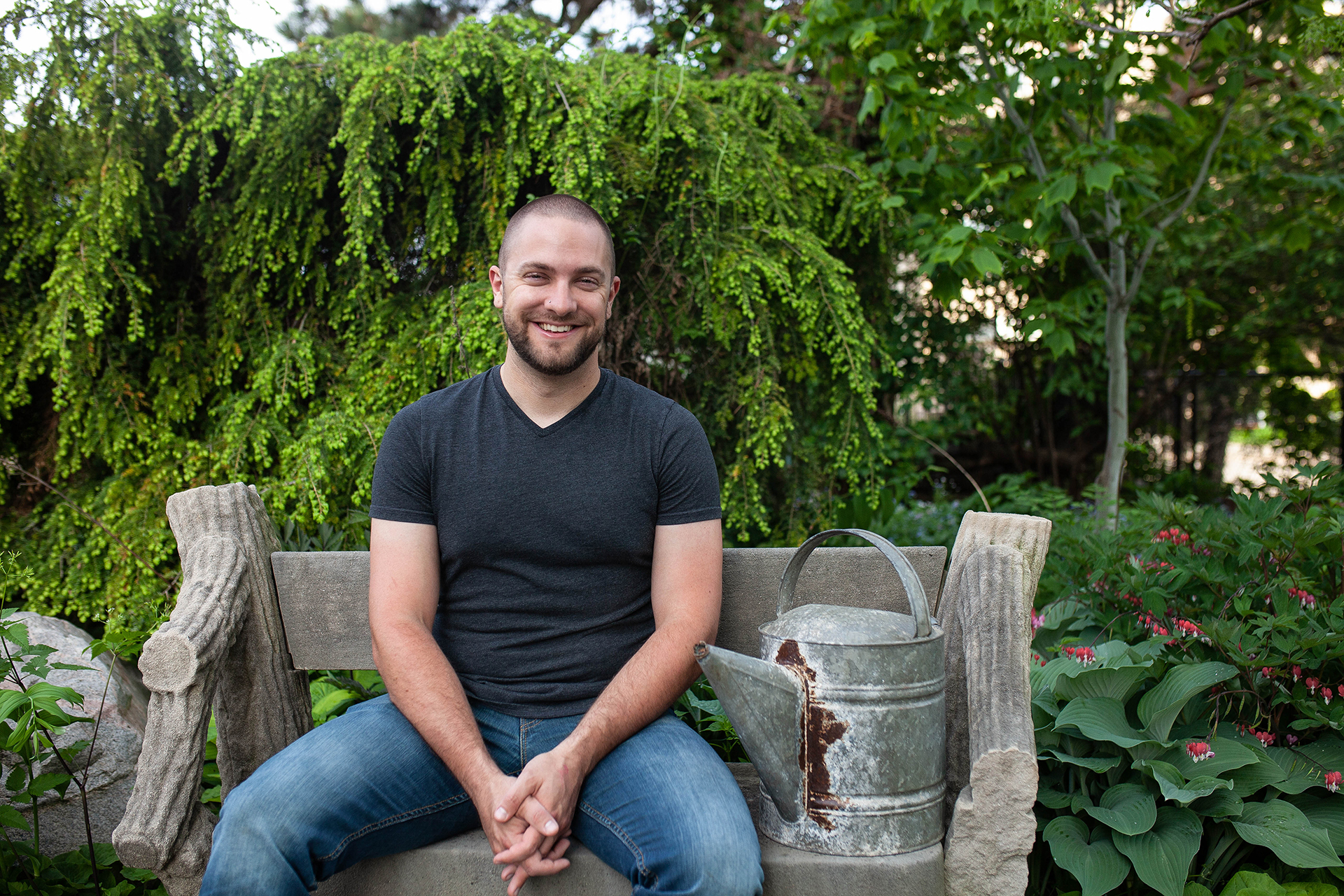 Ben Futa is the host of Let's Grow Stuff and a professional gardener and horticulturist. He is passionate about connecting people to plants — and to one another — through public gardens.
Ben grew up gardening on 5.5 acres in northern Indiana. For more than 20 years, he cultivated his green thumb under the enabling influence of his parents. A childhood hobby for gardening evolved into a professional passion for public horticulture through internships with the Lurie Garden in Chicago's Millennium Park and Fernwood Botanical Garden in southwest Michigan. Ben's experience shaped his outlook that public gardens are more than the sum of their plants: they must also embrace the "culture" of horticulture, creating gardens and programs with, rather than for, diverse audiences. He believes that gardeners, through their gardens, will save the world.
Funding for Let's Grow Stuff is provided by American Transmission Company, Ganshert Nursery and Landscapes, Willy Street Co-op, the Focus Fund for Wisconsin Programming, and Friends of PBS Wisconsin.
"
Learn how easy it is to get started growing.

"
—Ben Futa