What We Watch: Alyssa Beno
May 22, 2020 Alyssa Beno Leave a Comment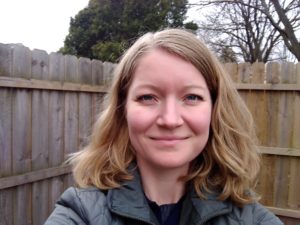 Alyssa Beno is the new editor of Airwaves. Here are some of her top public television picks that she watches on air and through PBS Wisconsin Passport!
My brother Steve used to make me watch This Old House with him when we were younger. I was far less enthusiastic about watching decks being built than he was. Now, as a first-time homeowner and newbie furniture restorer, I've lost track of the number of episodes I've watched.
The current season has the TOH crew working on a beautiful Cape Ann Shingle-style home. I love watching the first episode with a "new" old house and hearing the homeowner(s) talk about how they hope to transform the place. People are so ambitious! Then to be able to watch, slowly but surely, that transformation happen is so cool. It reminds me that all great projects take time and to keep the end goal in mind.
2. Lucy Worsley's Royal Myths & Secrets
Royalty has become a shared interest between me and my sister, Molly. We even traveled to England last December to tour incredible castles, churches and crypts steeped in royal traditions. It's why I'm so excited to watch Lucy Worsley's Royal Myths & Secrets this month!
3. POV
The first time I saw POV was the episode "My Love, Don't Cross That River." It's a story about a couple living the final months of their 76-year marriage together in their mountain village. I still haven't found the words to describe how powerful and moving it was.
I have been a PBS Wisconsin viewer my whole life. It's my go-to channel every day of the week. Before I worked at PBS Wisconsin, I used to flip through the TV schedule pages in Airwaves and circle all of the programs I wanted to watch for the month. Since starting as Airwaves Editor and learning about PBS Wisconsin Passport, I've been able to watch so many incredible programs on-demand. The library is extensive and I love being able to watch full seasons of shows like Nature and Earth's Sacred Wonders. I'm so happy to have this additional PBS resource!