Harvest Time With PBS Wisconsin
September 24, 2020 Becky Marburger Leave a Comment
The leaves are changing and combines are harvesting crops, which means fall is upon us! Apple picking, pumpkin gathering, cranberry harvesting and hunting are just some of the many activities people in Wisconsin partake in as the weather begins to cool.
Cozy up with some hot apple cider and celebrate the season with these programs from PBS Wisconsin.
Wisconsin Hometown Stories
Each fall, cranberry harvest takes place in Wisconsin. Learn more about the state's official fruit and number one fruit crop in size and economic value with this short video. You will discover how cranberries are harvested and how the process has changed over the years.
Wisconsin Life
Pumpkins are aplenty each fall, speckling the roadsides, supermarkets and farmers' markets in Wisconsin. But have you ever seen a pumpkin that weighs more than 2,000 pounds? Wisconsin farmer Derek Sippel shares his secrets for growing monster pumpkins on his farm near St. Cloud.
How has harvest changed over the years? Historian John Gurda reflects on his own family ties and how farming has changed over the last century in this short audio story.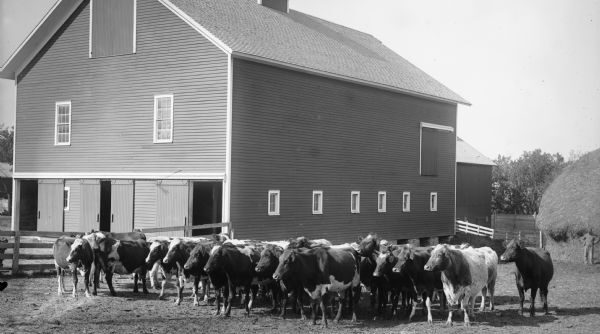 Squash is a common plant grown and harvested in many Wisconsin gardens. In this short video, discover how to make "SassSquash," a dish conceptualized by chef Elena Terry, of the Ho-Chunk Nation, as a celebration of indigenous foodways and Wisconsin ingredients. Terry learned from the matriarchs in her life, who shared lessons on foraging and processing wild game.
Wisconsin Foodie
A variety of game is harvested each fall in Wisconsin. Go grouse and woodcock hunting with hunters Emily Lehl and Jacob Zueske near Philips and then learn how to make a special meal of hunter's stew and deep-fried game bird with this episode from Wisconsin Foodie.
Around the Farm Table
It is fall harvest time, and host Inga prepares a meal that includes garlic, Scottish Highland beef, and apples. In this episode, discover how to grow and harvest the key ingredients needed for Inga's meal as she travels to a Colfax cattle farm, Eckers Apple Orchard and Tamarack Garlic Farm.
Find these programs and more at pbswisconsin.org.
Wisconsin Foodie Food Around the Farm Table Wisconsin Life Inga Witscher Ho-Chunk Nation Wisconsin Hometown Stories Luke Zahm