Murv Seymour
Special Projects Reporter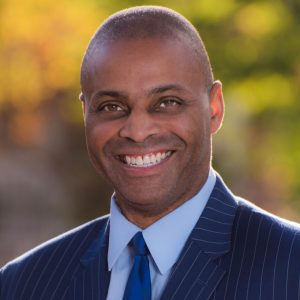 Download Image
743 X 743
70.84 KB
---
Murv Seymour is a Special Projects Journalist for Here & Now on PBS Wisconsin. He joined Wisconsin Public Media in March 2021 to report on social justice issues, political stories and general news events throughout the state.
Murv has worked in broadcasting for over 35 years. He has covered four United States presidents, Jeffrey Dahmer, the Unabomber case and the O.J. Simpson verdict. He is an accomplished videographer and editor who believes in capturing the spirit of every story.
He has more than two dozen awards in broadcasting, including a Best Documentary in the Midwest Emmy Award for The Rap on Rap and multiple Emmy Award nominations. He is the Producer-Director-Writer of the award-winning documentary, Killer B3, a film about the Hammond Organ. He spent nearly five years as a freelance feature producer for the Emmy Award-winning show, Gulf Coast Journal with Jack Perkins, which aired on the PBS station in Tampa, Fla.
Murv began his career as a disc jockey before working his way towards a videographer position at WAFB-TV in Baton Rouge, La.  Eventually, he would get his break as a television reporter at KSLA-TV in Shreveport, La.. He has also held jobs in Milwaukee, Sacramento, Calif., Tampa, and St. Petersburg, Fla.
Born in Holly Springs, Miss., Murv followed his mother to Madison when he was eight years old. He attended Madison West High school before graduating from Madison East High. He received a B.A. in broadcast journalism from Southern University and A&M College in Baton Rouge. When he's not working, Murv enjoys live music, comedy and golfing.